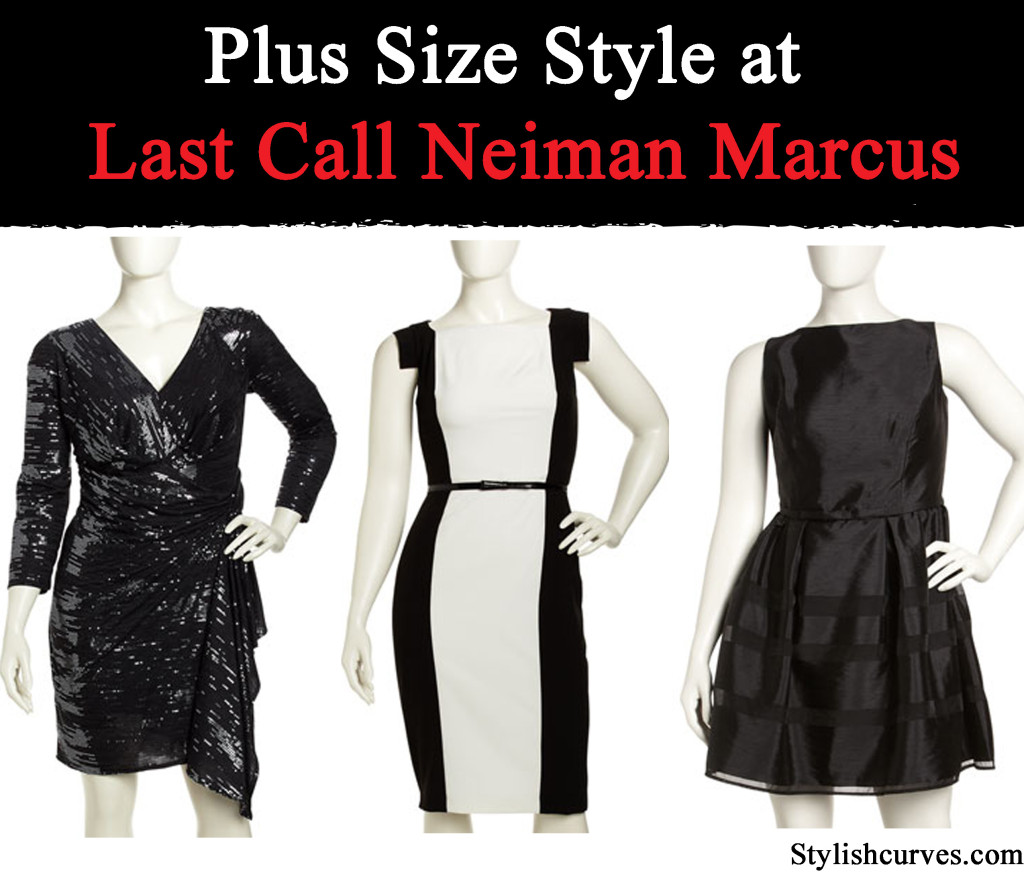 Hey curvy girls all over the world,
Last week while doing a little online browsing, I happened to notice that Last Call Neiman Marcus aka the designer discount site from Neiman Marcus was offering plus sizes. Now if you remember, about two years ago I went to their store launch in NJ and when I went they were only offering up to size 16 in store and online. I checkout the site every now and again to see what designer shoes I can snag for a steal but I swear, it wasn't until last week that I saw there was an actual plus size presence on the site. Now they have one and its worth the browse.
Last Call often offers anywhere from 30%-60% off designer styles and its not the reject looks either. The same is for their new plus size section. You can find a bevy of plus size designer dresses from Michael Kors to David Meister under $150. The downside is that they really didn't advertise it, so how are plus size women going to know about. This is one of the main reasons why I blog, I love sharing with you how to find stylish plus size clothes.
The plus size section is filled with dresses, tops, skirts, and pants ranging from size 16-24 or 1X-3X. In addition to David Meister and Michael Kors, there is Tahari and Lafayette 148.
We picked a few styles that caught our eye. For more plus size designer looks for a steal checkout
Last Call Neiman Marcus

HERE
Take a look and let us know what you think. Leave a comment!
David Meister Sequin Jersey Dress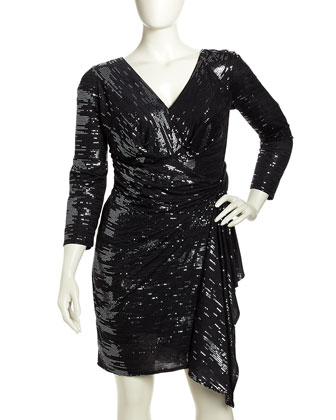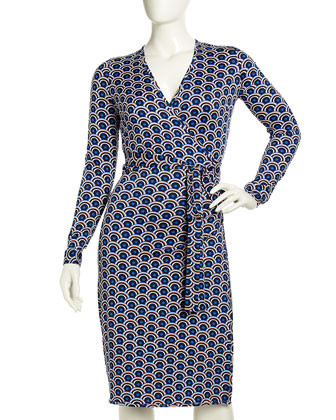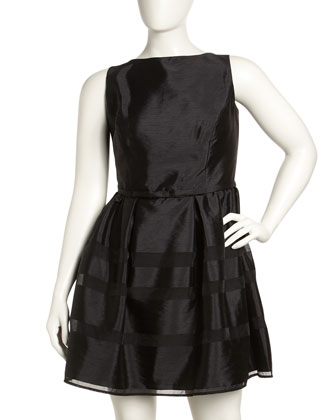 Michael Kors Zebra Print Dress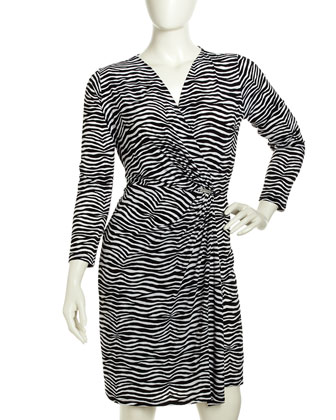 Single Floral Print Sheath Dress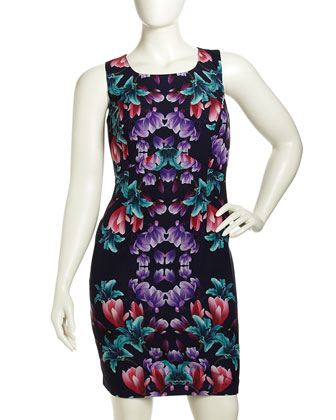 More plus size styles at
Last Call Neiman Marcus 

HERE