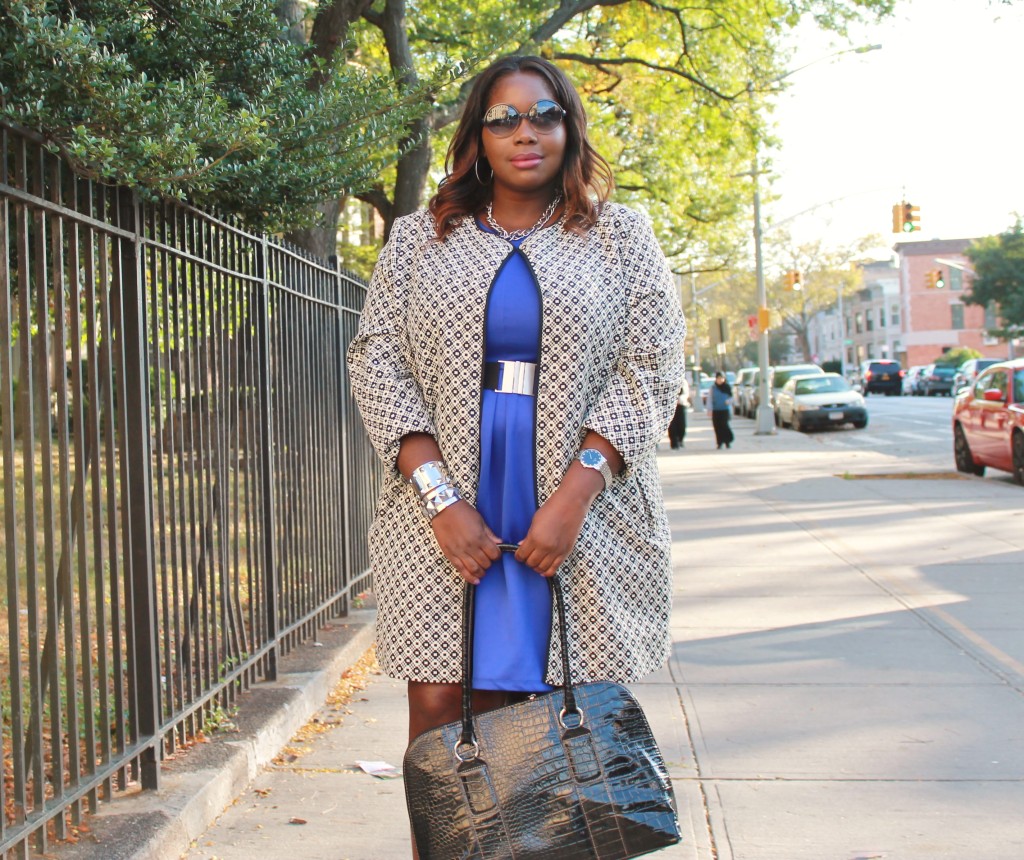 Hey curvy girls all over the world,
I literally have the Monday blues, so I deemed it appropriate to wear a blue skater dress to go with my mood. In my last post, I touched on embracing new shapes and not being afraid to step out of your comfort zone. 2013 for me was all about stepping outside of my comfort zone and wearing things I normally wouldn't. This summer I wore tons of prints and even came up with a few print mixing looks that I was so very proud of.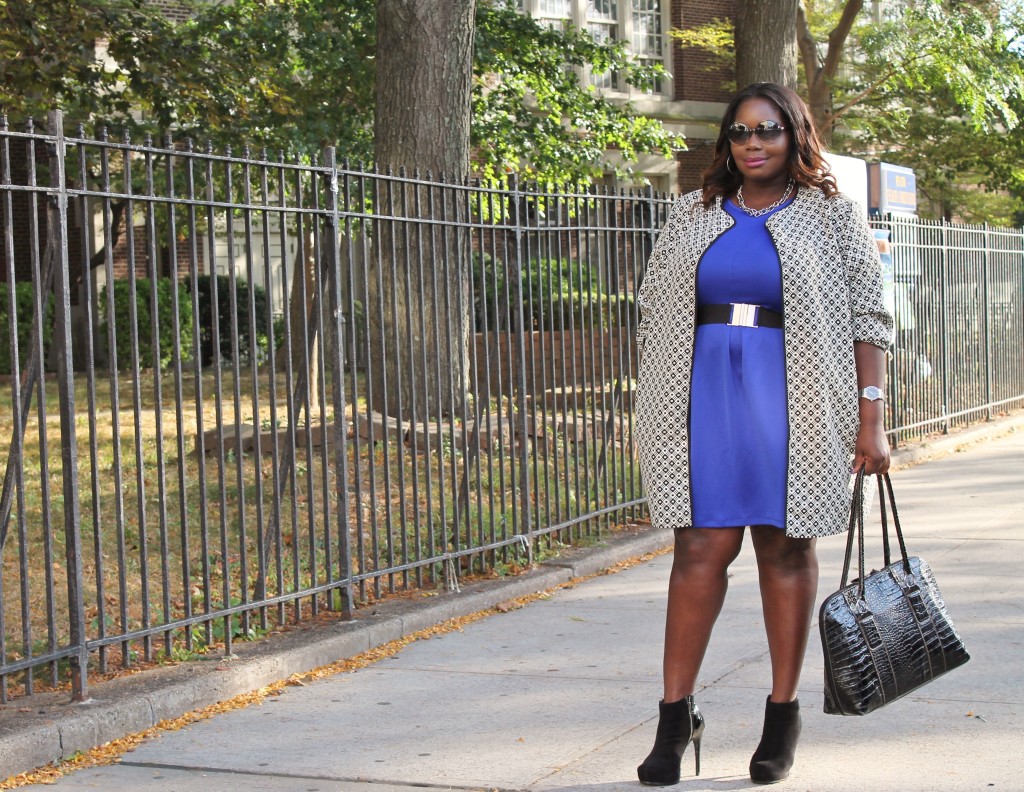 For fall I plan to continue challenging myself and stepping up my wardrobe with pieces I wouldn't necessarily have worn before. Take this Geo print coat from ASOS Curve for instance. It is not a structured coat, it doesn't have a belt, and it has a loose fit. I personally like my coats with structure so trying one that was the complete opposite took some getting used to.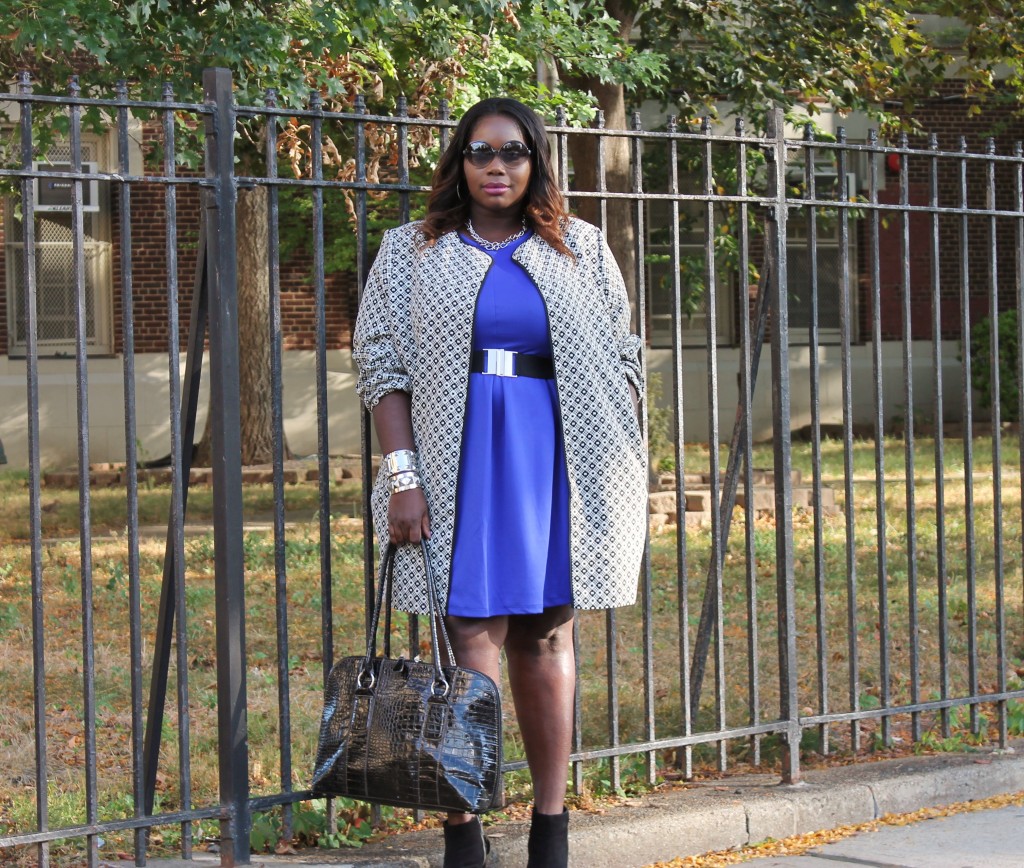 During the spring and summer I was completely obsessed with prints so when I saw this geo print coat I was intrigued by it. I decided to get it and figure out a way to incorporate it into my wardrobe. I liked the collarless neckline and thought a hi neck skater dress would look perfect with it.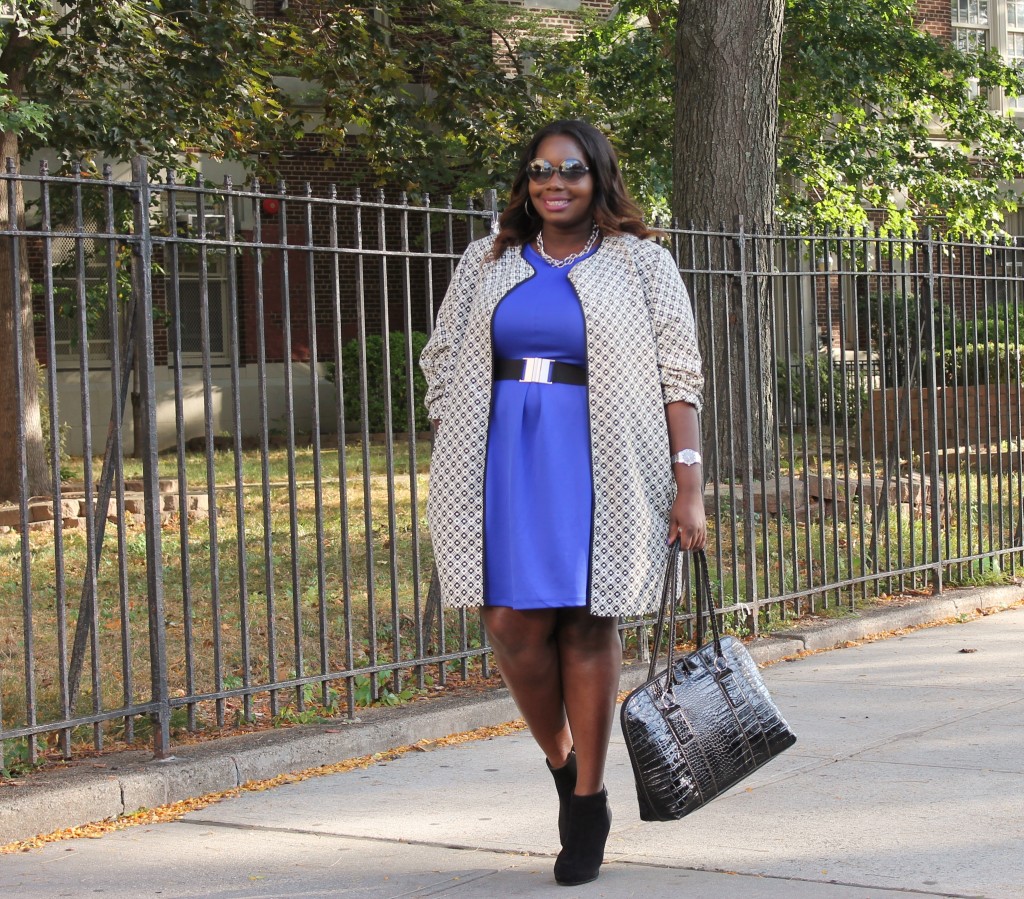 I opted for a cobalt blue pleated skater dress from Forever21 Plus. I love a black and blue combo so  I went for a pair of black suede ankle boots and a black medium width belt . For accessories, I went with silver. I stacked two pyramid studded bracelets together on one arm, and on the other, I wore my silver Bulova watch. A chain link necklace highlighted the collarless neckline of the coat.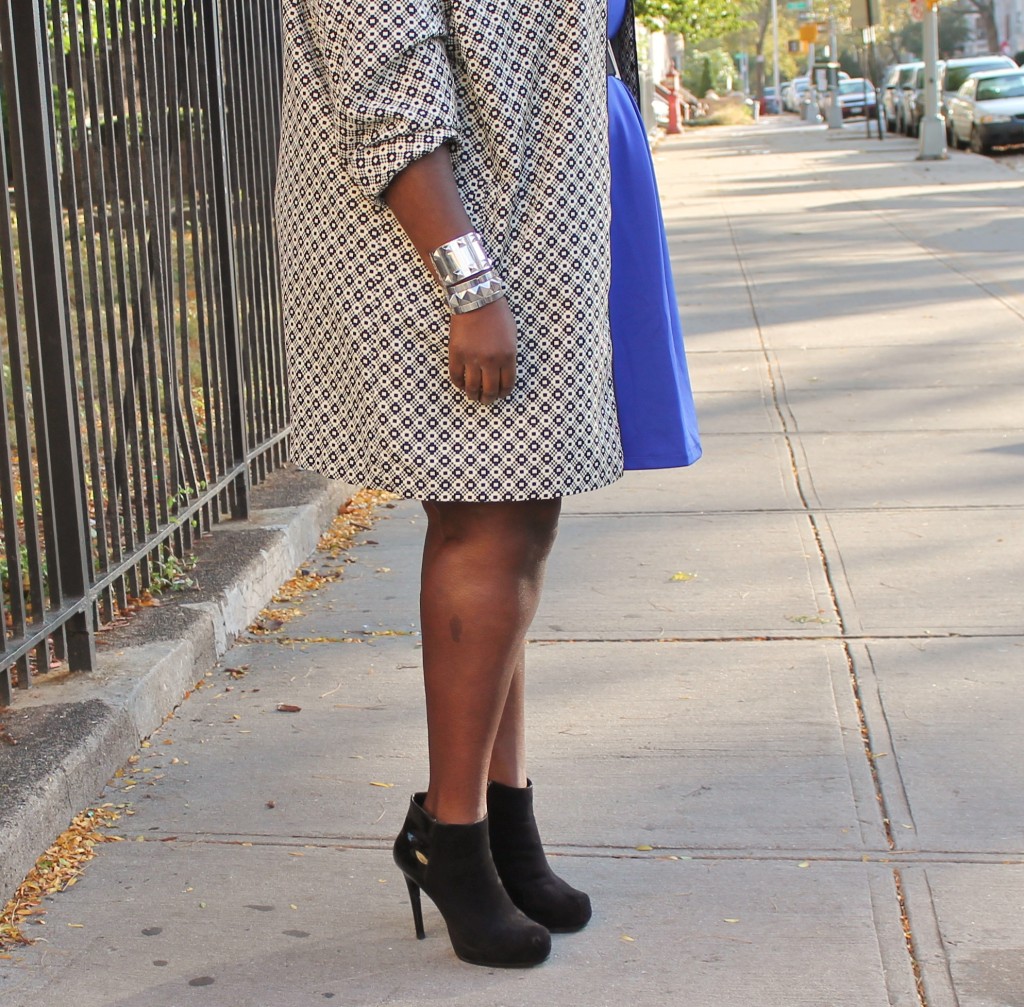 The coat is very versatile, I can add my own belt to it when needed and I have plans to wear it with a turtleneck and black skinny jeans for a retro mod look.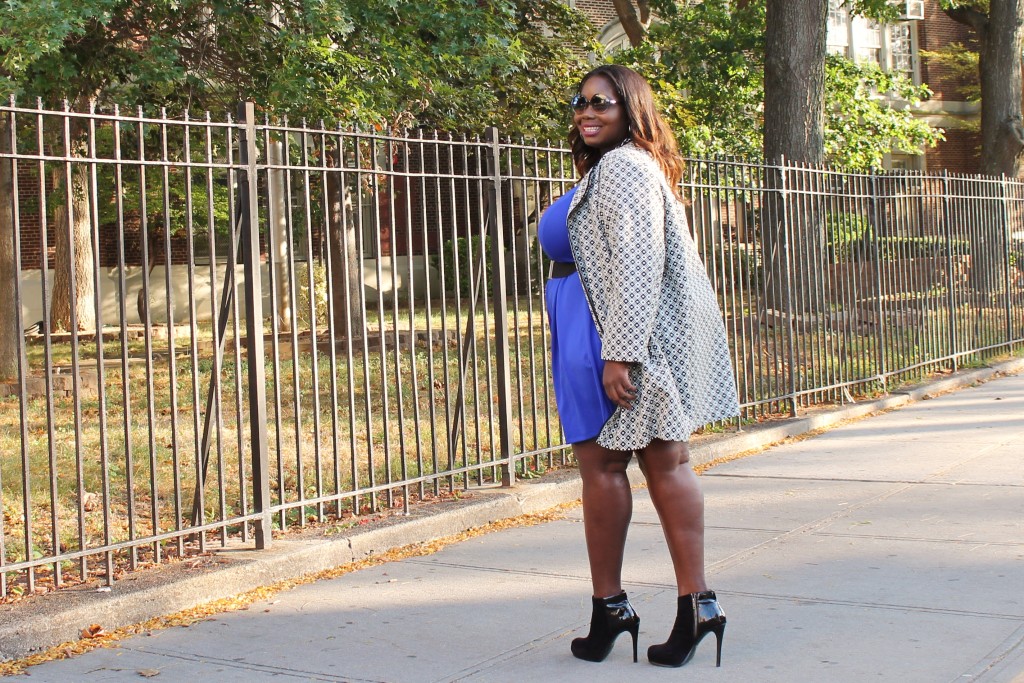 Shop My Look