Hey curvy girls all over the world,
Happy Wednesday, or should I say, Happy Empire Wednesday. Like many of you, I have been obsessed with Fox's hit show Empire. I love me some Cookie, and I love to see Gabourey Sidibe represent for the plus size girls. One of the things that I was nervous about when I first heard about Gabourey Sidibe being part of the Empire cast was how were they going to dress her. Lets be honest, plus women on tv and on the big screen are rarely ever styled well. So, when I saw the first episode of Gabourey as black Becky (what I like to call her), I was pleasantly surprised that they had her looking quite stylish. She's been wearing some very cute dresses. I remember when they put her in a blue, black, and white striped sleeveless dress. It was bold and a rule breaking look.
Then, in another episode she was rocking a colorblocked sheath dress from Eloquii. On each episode Gabourey Sidibe's character gets more stylish and I find myself watching what she wears as much as Taraji P. Henson's character Cookie.
Whenever I see plus size women on TV, I always think it's a great opportunity for them to wear some of the plus size industry's best designers. When stylists don't use plus size designers, it's such a missed opportunity, which is why today we've put together a small list of plus size designers we would like to see Gabourey Sidibe wear on Empire.
The first designer that came to mind was Jibri. Known for her full midi skirts, I would love to see Gabourey's stylist incorporate a piece from Jibri. Especially from her recent fall 2015 collection.
1. Jibri
This highwaist silk skirt would make for a snazzy office or evening look for Becky on the show.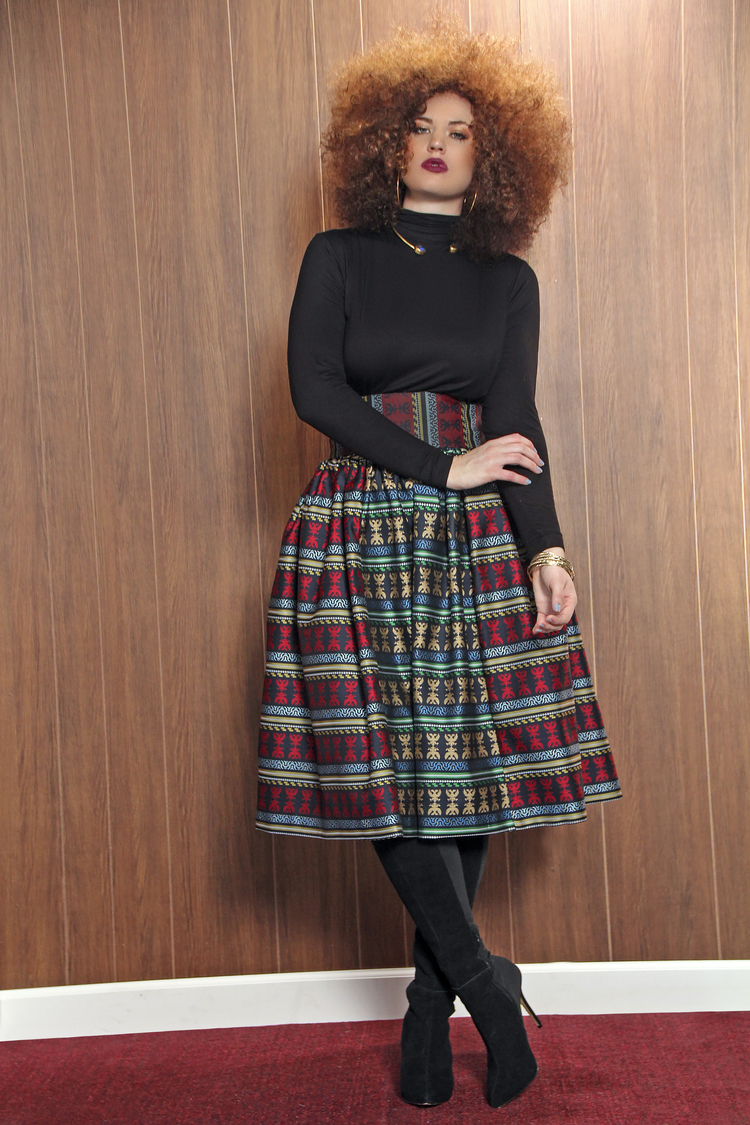 When Gabourey's character Becky needs to go from desk to dinner, a black dress with a deep v-neck would be a perfect desk to dinner look. I could see her in this little black number from designer Courtney Noelle.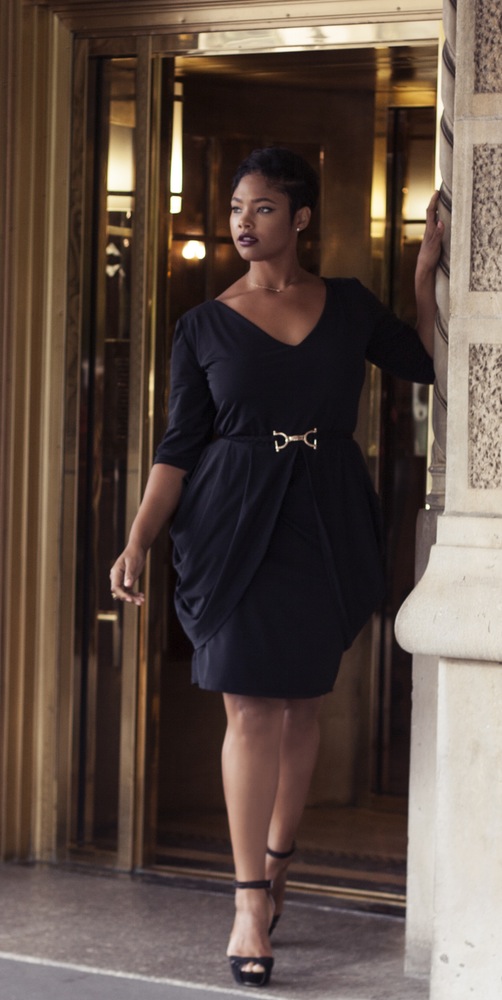 Why should Cookie have all the fun with animal prints. Anna Scholz is known for her bold prints. I think Becky would slay the Empire in a cute colored leopard print dress from the designer.
Anna Scholz Double Silk Contrast Tunic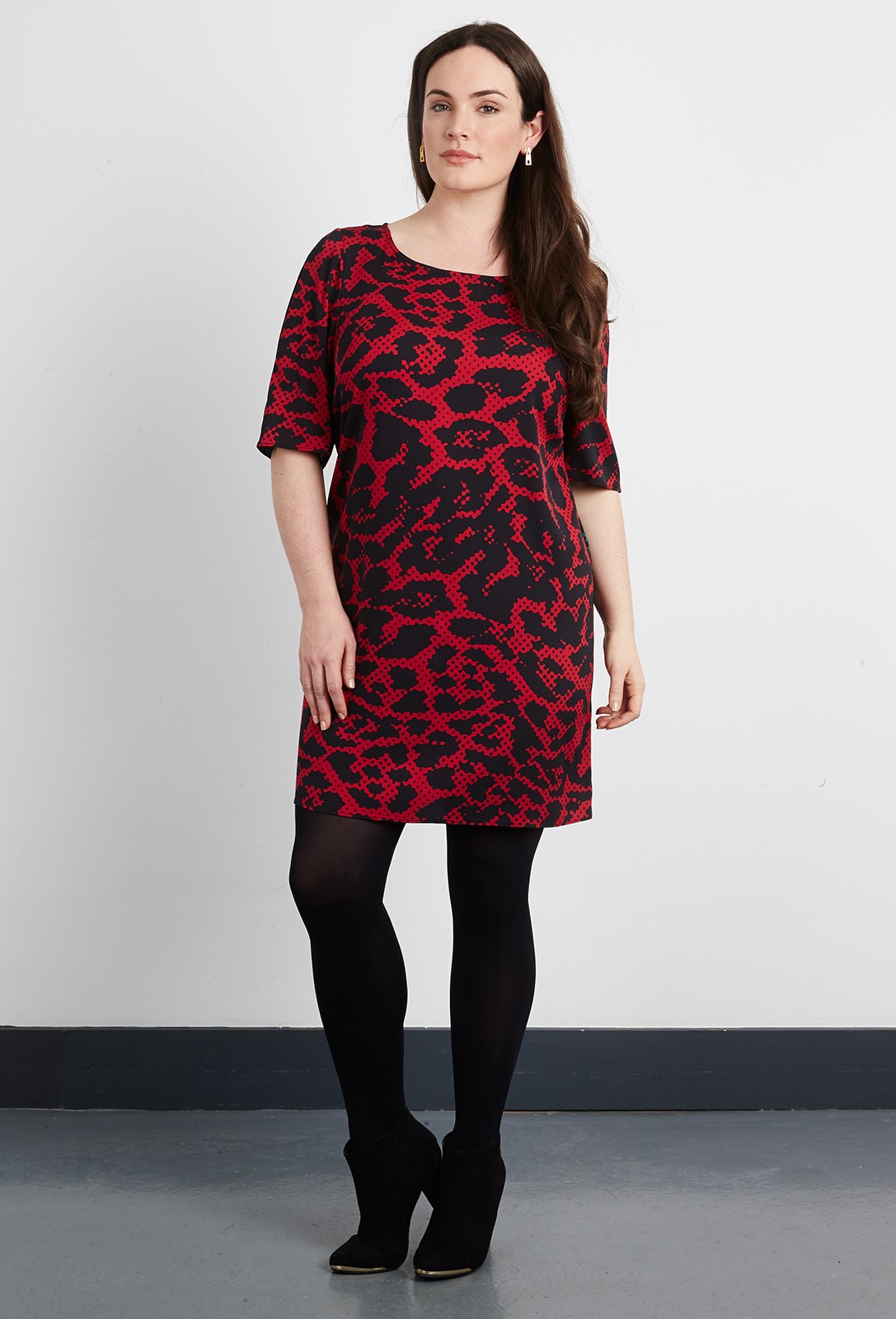 For one of Empire's epic parties at Leviticus, I would love to see her in a one of kind piece from designer Monif C. Monif is known for always bringing the sexy to curves. A cold shoulder knee high split dress would certainly turn heads.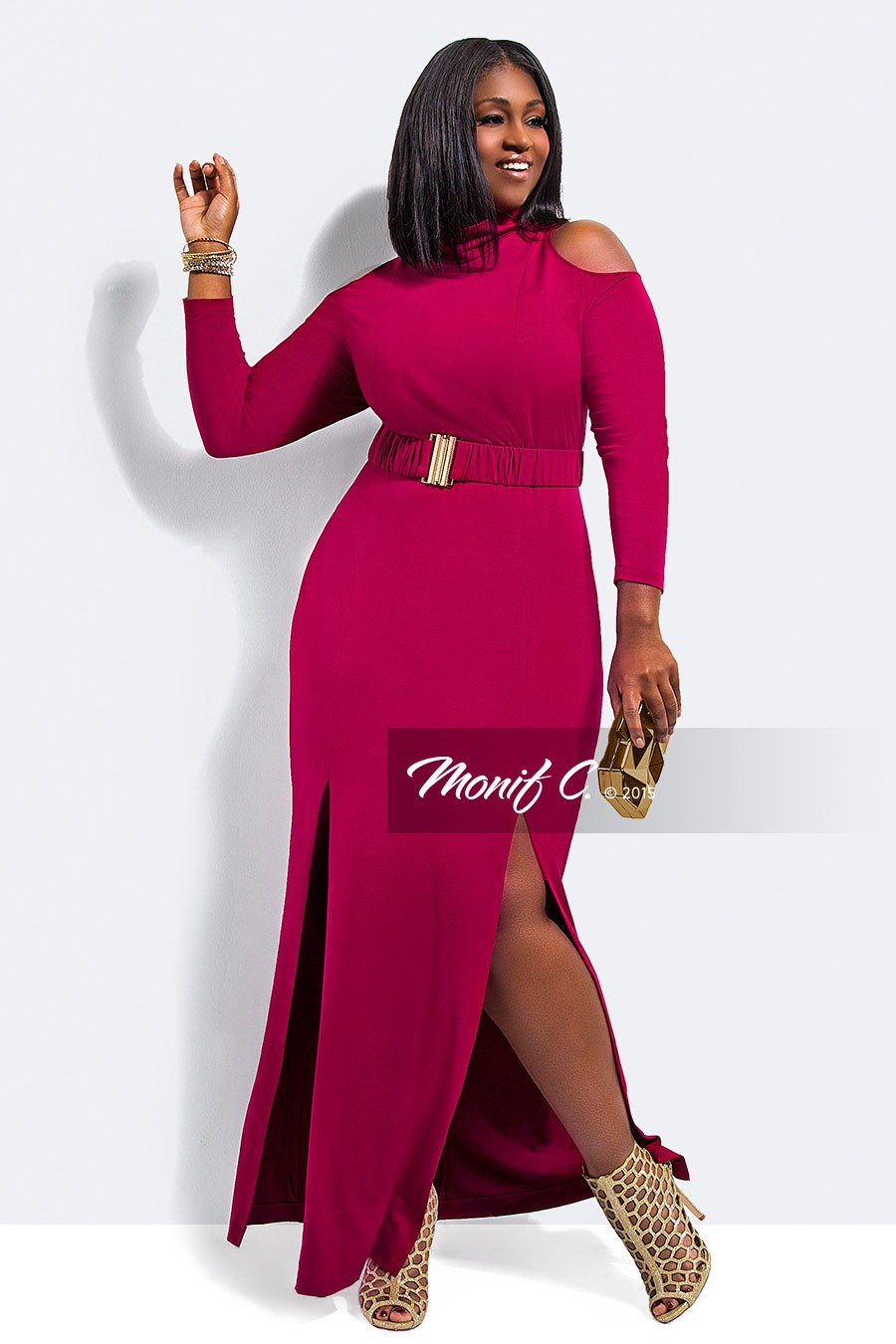 On the show, we always see Cookie in a bold jacket or coat. Rememebr, our first introduction to Cookie was when she wore a white fur coat leaving the prison that held her for 17 years? Well, I would love to see the show explore outerwear with Gabourey's character. When it comes to luxe outerwear, Marina Rinaldi does it with class.
This jacquard coat from Marina Rinaldi would be a snazzy and trendy piece to see Becky in.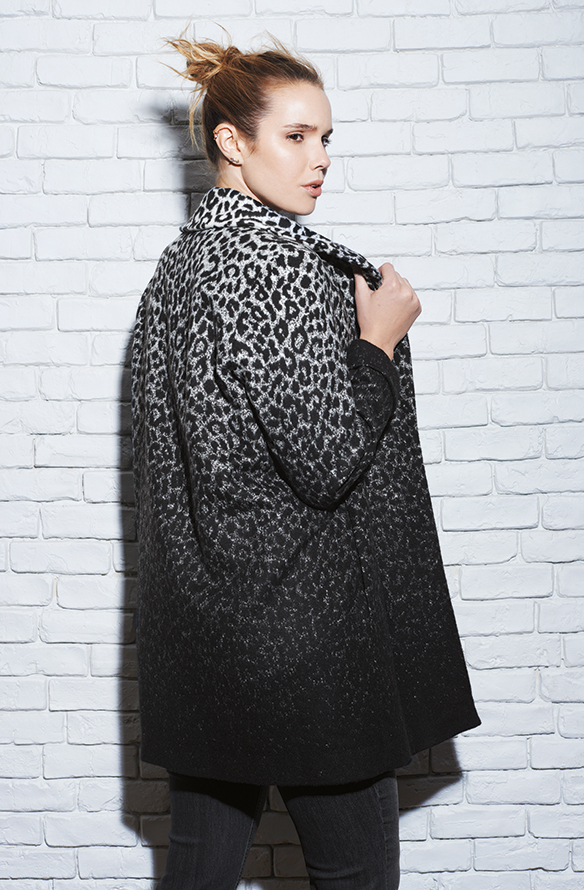 I would also love to see Gabby's character get a little edgy with her style. Eleven60 by gospel star Kierra Sheard would be a great option for Becky.
I love their Gordon vegan leather peplum cardigan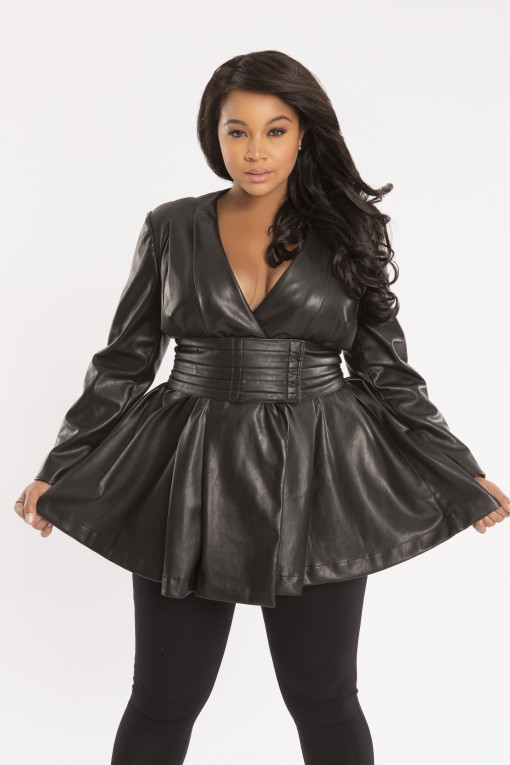 Are there any designers you would like to see Gabby's character wear?
I think the styling for her has been good and I can't wait to see what she will be wearing for the remainder of the season. We will be watching.