Hey curvy girls all over the world,
The Ashley Graham reign hasn't let up. We are only a few days into the New Year and the supermodel and business mogul just debut a denim collection with Marina Rinaldi. Marina Rinaldi and Ashley Graham have been working together for over a year. The Italian luxury brand tapped Ashley as the campaign model for their spring and fall 2017 collections. This year Ashley was able to design her own capsule collection of luxury denim. The denim styles are sexy and cool. Just like Ashley.
Marina Rinaldi says, "This capsule collection is a first in so many ways: not only has Marina Rinaldi chosen to develop a collection around a woman, inspired and guided by Ashley's exuberant personality and talented input throughout the design phase, but the choice of luxury denim as the prime focus is a step forward that offers quality garments that are casual and fashionable, yet startlingly innovative in their varied silhouettes and contemporary style."
Ashley Graham X Marina Rinaldi denim collection ranges in size from 8-24. It also features versatile pieces that you will want to wear. You'll find a denim tube skirt, flared trouser jeans, a strapless denim jumpsuit, and a stretch denim moto jacket. This is not your fast fashion denim. These denim pieces are luxe and some of the styles can easily become wardrobe staples.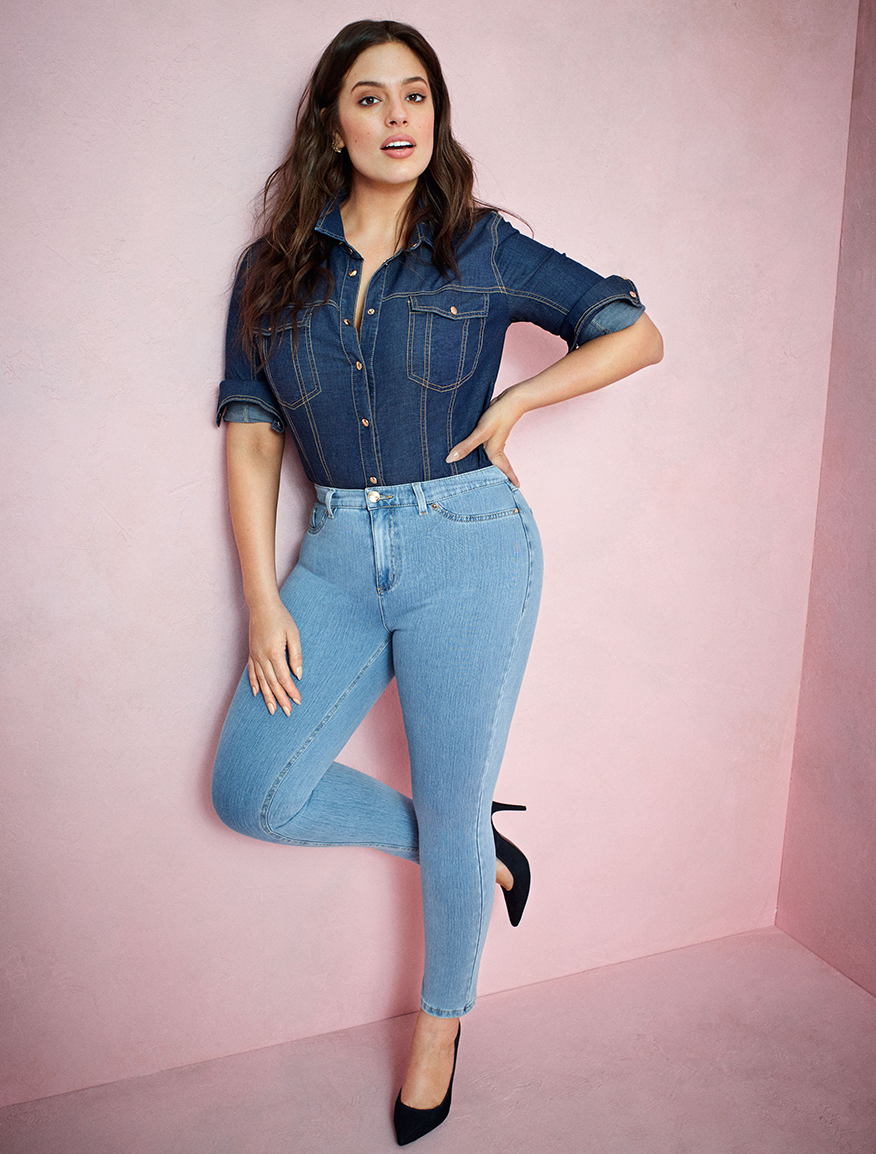 Checkout more looks from the Ashley Graham X Marina Rinaldi denim collection below.
Which one of these pieces would you splurge on?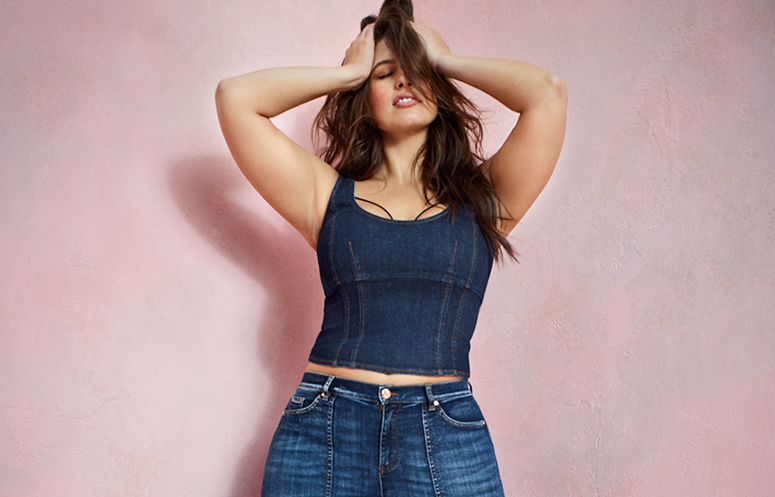 You can shop the Ashley Graham X Marina Rinaldi denim collection HERE
---
Shop Stylish Curves Picks
---