Hey Curvy Girls All Over The World,
Happy Monday! We are kicking things off with a reader question.One of our loyal readers Julianne, sent in this email:
"Ms. Alissa, you are the master at tracking down plus size celebrity outfits so I'm hoping you can find out who made Raven's dress for BlackGirl's Rock: I've been a fan of hers for a while and she's wonderful on Being Mary Jane! Love your blog representing for the grown women! Thanks very much."
No worries Julianne, as you stated, you know we got you. After checking out Raven's Instagram, we found out that the "Being Mary Jane" Star wore a faux leather crop top and asymmetrical cropskirt set by plus size designer Monif C.
Currently Monif C. is having a major sale and the crop top is available
HERE
and you can also get the asymmetrical skirt
HERE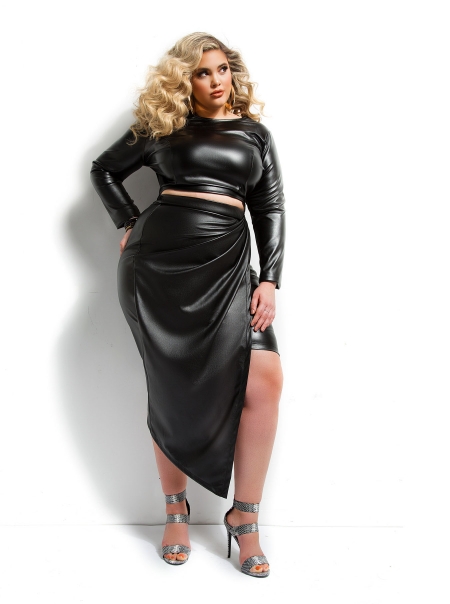 Thanks for sending in your question Julianne. If you want us to find something a celebrity wore just shoot us an email at
stylishcurves@gmail.com
and we will go on the hunt for you.