Hey curvy girls all over the world,
I know some of y'all came here to see if I was throwing shade at people because of the title. If you came here for the shade, unfortunately you won't find it. What you will read is my true an honest opinions about the whole body positive movement. What the term body positive means to me and my personal ideas on how we can further advance the movement. There are some things I think the body positive movement SHOULDN'T only be about. After I list what they are, I will go into further detail as to why I feel this way. First, the body positive movement is not only about being plus size. Second, wearing a crop top or two piece swimsuit is not the only way to positively embrace your body. Third, the body positive movement should include men, women, boys, and girls of all ages. Fourth, being body positive should also wholly be about our true honest feelings about the skin we are in.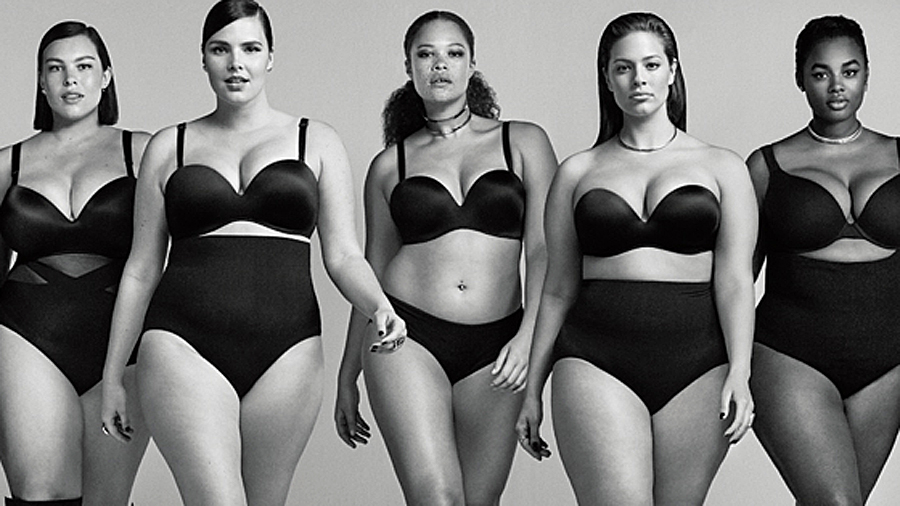 1.The body positive movement is not just about being plus size
Brands like Lane Bryant have been doing some really amazing ground breaking campaigns to change the way society looks at plus size women. I can't imagine anyone looking at their ads and not feeling inspired or at least saying, work those curves. Seeing Tess Holiday on the cover of People magazine had me pumping my fist in the air because you've rarely ever seen a woman over a size 20 on the cover of a mainstream magazine and not talking about being on a diet. However, you don't have to be plus size to be part of the movement. I find that women who aren't plus size, fat, or curvy struggle with body issues. Unfortunately, the media will have you believe that its only people who are overweight or obese that struggle with body image. I didn't grow up plus size and I can remember having personal body issues just like any young girl.
People who are tall, short, thin, thick, fat, or chubby all have personal body issues. You can be a size 2 and think your thighs are humongous or your booty is not big enough. Dove's Real Beauty Campaign is a wonderful example that women of all shapes and sizes can be part of the movement. The body positive movement should be promoting the same.
2. Wearing a crop top or two piece swimsuit is not the only way to positively embrace your body.
Whenever a plus size woman wears a crop top or two piece bikini, the internet goes nuts. I personally think the internet goes nuts with 50% of people saying kudo's and the other 50% of people just can't understand why a big girl would be comfortable enough with herself to do such a thing. To be honest, wearing a crop top or two piece when you don't necessarily have the celebrated body type to do so can be liberating and a confidence booster, but that's not the only thing you need to wear to obtain that type of freedom. You also don't need to always strip down to your bra and undies and parade in the street to show you love your body. I'm not saying this to take away from anyone who does this or has done this, I'm just saying you should only do things like this if you're truly comfortable.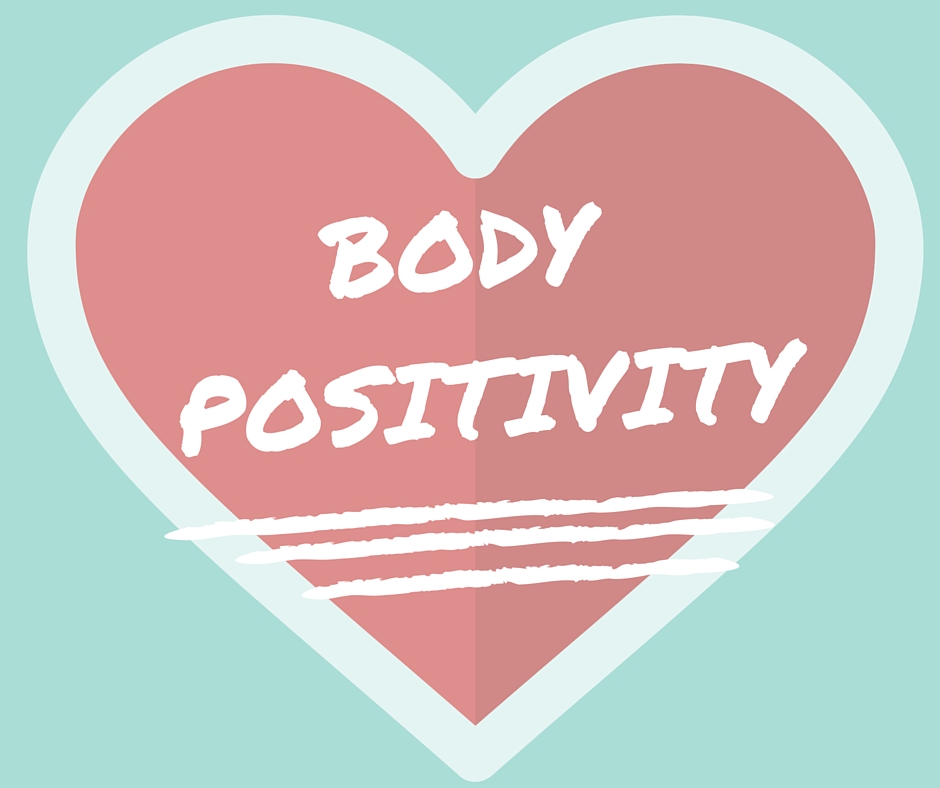 When it comes to wearing clothes, being body positive is about you personally challenging yourself to get out of your comfort zone. You don't have to follow the trends. You can take baby steps. Maybe you never thought you could pull off skinny jeans because you think your thighs are too big. Try a pair. If you're truly not comfortable wearing a two piece bikini on a beach, find an uber sexy one piece or tankini. I've always felt that clothes are magical because when you find clothes that fit and flatter your body, your negative thoughts and mood about your body can instantly change to positive thoughts. Find clothes that make you feel and look good.
By all means, if wearing a crop top or two piece is the way for you to be body positive, then do your thing. If you need a little confidence boost on how you can stylishly boost how you feel about your body, you should follow our official hashtag #MyStylishCurves and model Essie Golden's hashtag #GoldenConfidence.
3.The body positive movement should include men, women, boys, and girls of all ages.
Photo Credit: Metro UK
Whenever we talk about anything body positive its almost always tailored toward women. The movement often forgets about men. Men should very much be part of the movement. You don't always hear about it, but there have been. Last year, undwear brand Dressman did a campaign featuring men of all sizes and races in a campaign ad. The ad was all about promoting different male bodies in a positive way. They even did a video called underwear for perfect men.
Did you know there is a male body positive movement as well. Blogger Kelvin Davis started his blog Notoriously Dapper back in 2013 and has helped to give plus size men a voice in the blogging and fashion industry. Davis was also featured in the Aerie Man campaign which featured men of all shapes and sizes that aimed to promote body positive images for men and boys.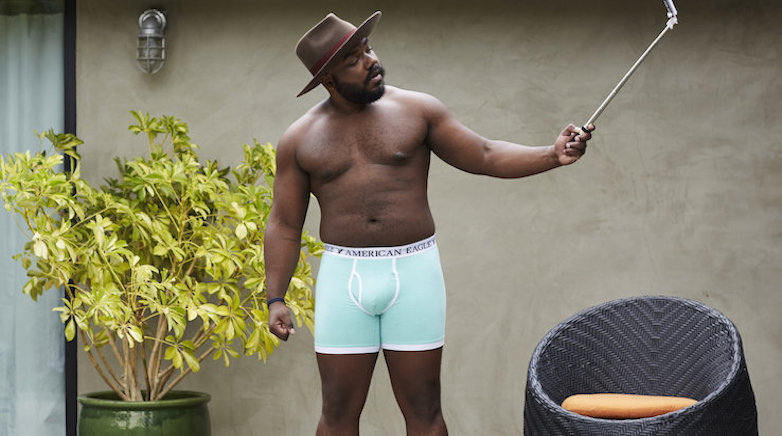 4. Being body positive should also be about our true honest feelings about the skin we are in.
I think Amber Riley said it best in a recent interview with XO Necole,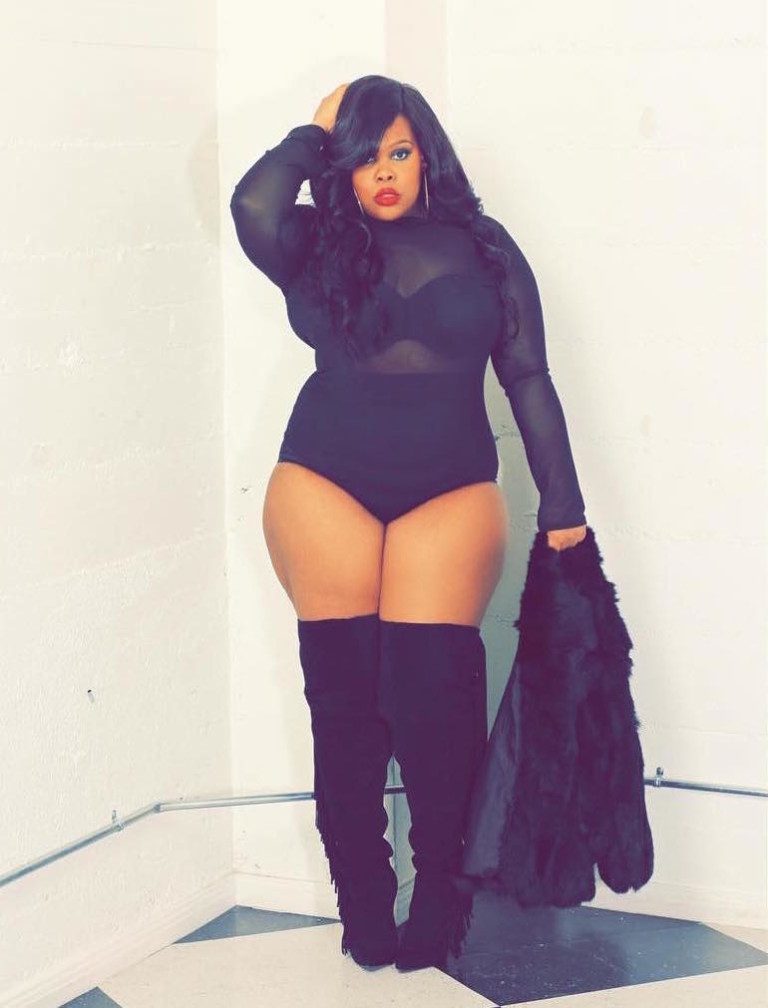 "There are a couple of problems that I have with the "Body Positive" movement and people behind it. I don't believe that I have to love every single part of myself. There are things about myself that I have difficulty accepting, but it doesn't mean that I hate myself. I love myself as a whole. There are things about myself that I have difficulty accepting because I know I need to get on the ball and get started. It has nothing to do with other people's opinions. It has to do with me. It's self-improvement and things that I feel I have to improve within myself. We can't go around lying like, 'I love myself more than you think and I don't care,' and blah blah blah. No.
Here's why I'm here for Amber's personal view. I think it's super important for us to be honest about how we feel about our bodies. I'm quite sure and would put a little money on it that everyone is not 100% happy with their bodies. It's only human for us to dislike certain parts. For me, I completely despise my cellulite. I have conversations with it, like why can't you just go away. How many more squats and lunges do I need to do for you to disappear. I know it sounds crazy. However, although I dislike my cellulite I do try to do exercises to improve it. My point is, there are things you will not like about your body but its important to be able to acknowledge your dislikes and try to work on improving them. If you feel like you need to lose weight, work out more, eat healthier, its okay to say it and do so. It doesn't mean you hate yourself or your body. The body positive preachers tend to not be realistic. Weight and body issues are a personal thing. We all have our struggles and everyday we should work on learning to stand in our truth.
Be careful on idolizing body positive leaders.
While we have some absolutely AMAZING body positive leaders and participants, you will be surprised how many people who are part of the movement and are only in it for the money and fame they can garner. A lot of these people truly have an unhealthy hate for their bodies. Some people waving the body positive flag are phonies and are using the movement to advance their careers or personal financial agenda's. I promise you this is no shade. Even as a blogger, I've had to step back and take a look at myself and what I honestly stand for being part of the movement. For example, I believe in flattering my body when there are people in the movement who may believe flattering is not okay. We should wear whatever we want. I believe you should wear whatever you want but for me PERSONALLY, I'm going to wear whatever I want as long as it flatters me and makes me look and feel my best.
So, I would like to have a healthy and honest conversation about your thoughts on the direction of the body positive movement. Please feel free to leave a comment and tell me your thoughts. Do you agree with me ? If not, let me know why.