Hey curvy girls all over the world,
We are back with another celebrity get the look. Today, its all about rap queen Cardi B. I think we can all agree that Cardi B. is having the best year ever. She's broken musical records, signed a multi million dollar record deal, and just got engaged. Oh, and she just graced the 50th anniversary cover of Rolling Stone magazine. Phew! That's quite a resume for an Instagram personality turned bonafide star. In addition to her hilarious and keep it real personality, we love Cardi B's sexy and edgy style.
From a pink fur coat to a fire red sleek jumpsuit, Cardi B knows how to command attention on the red carpet. We took a look back at some of her best red carpet looks and found a few inspired pieces in plus size. Take a look at what we found.
Sheer Lace Dress
Always bringing the sexy, Cardi rocked a sheer maxi dress that showed off her curves.
I found this sheer lace dress from Universal Standard (goes up to a size 28).
Universal Standard Geneva Fog Dress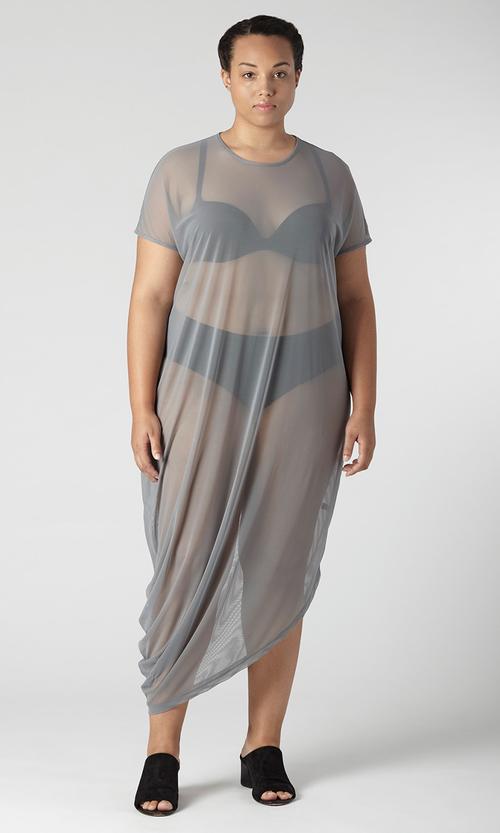 Sheer Jacket
Cardi rocked a Victoria Hayes sheer jacket and skirt.
We found a similar sheer jacket in the form of an organza trench from the new plus size brand Premme.
It comes in blush pink and goes up to a size 6X.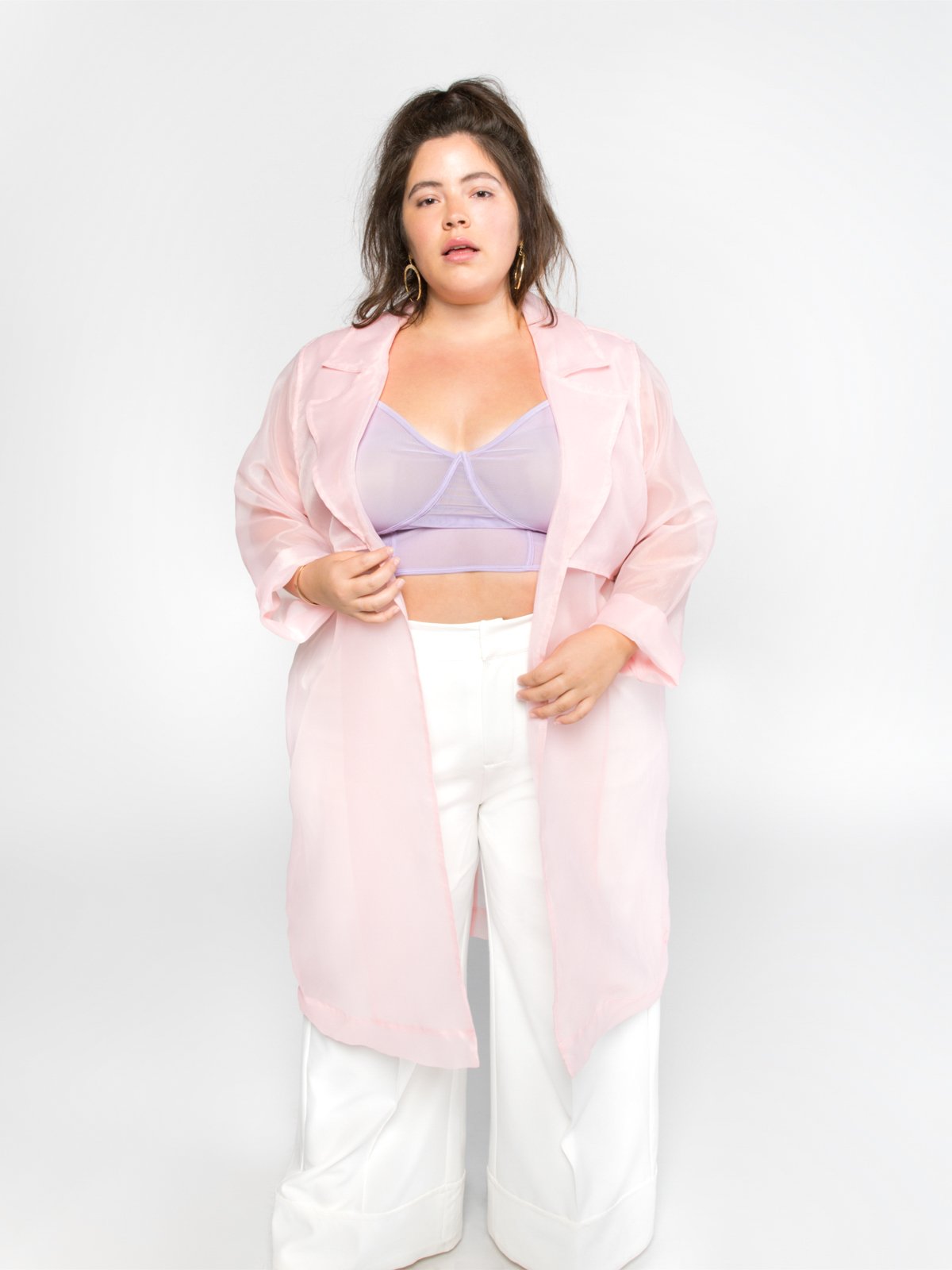 Premme Organza Trench
All Pink everything
For her Jimmy Kimmel performance, Cardi shut it down in a pink floor length Adrienne Landau fur coat, and a sequin pant an bandeau custom made set by Cheng Huai Chuangb.
While it was a bit difficult to find plus size options that came close to this look (It's a custom made look), we did find a couple of inspired pieces.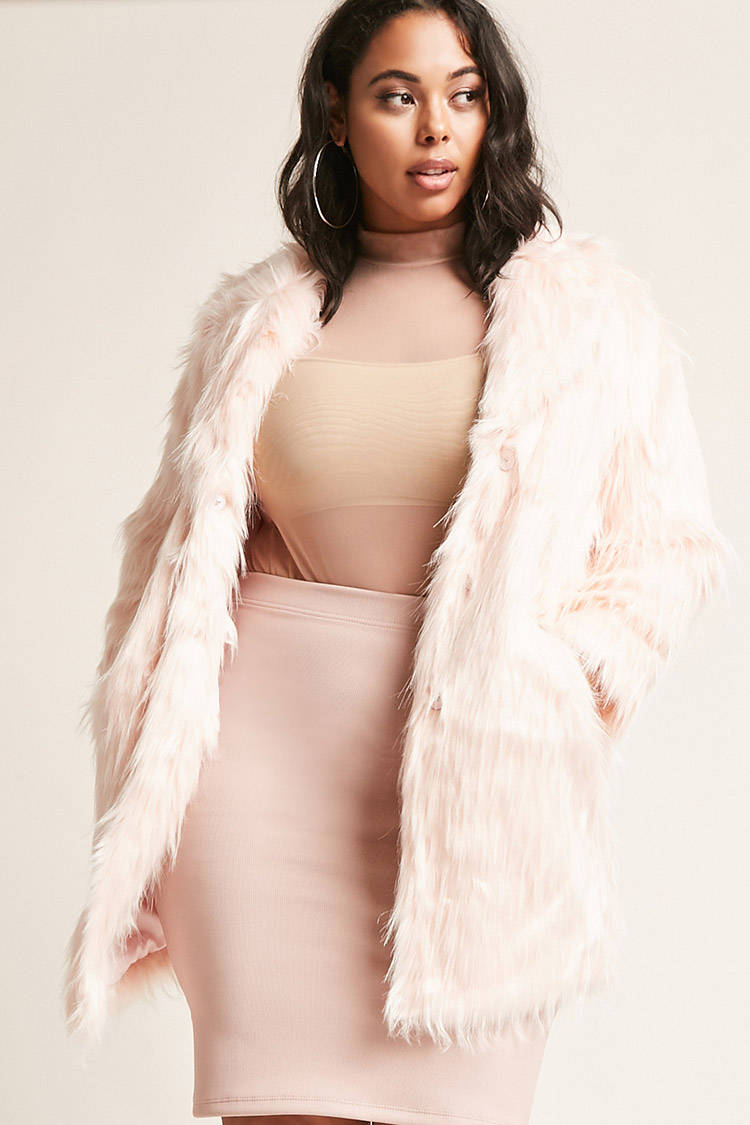 If you're here for her pink fur coat, I found a cute cropped faux fur coat from Target's A New Day plus size line.
Or you can go for this pink fur vest from Forever 21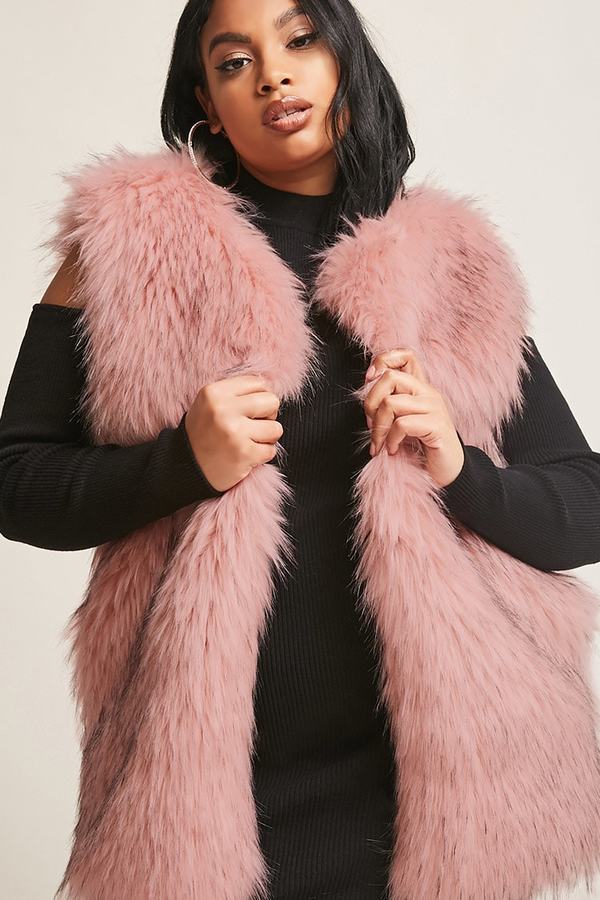 As for a snazzy pair of sequin pants, I spied a cool glitter pair over at Premme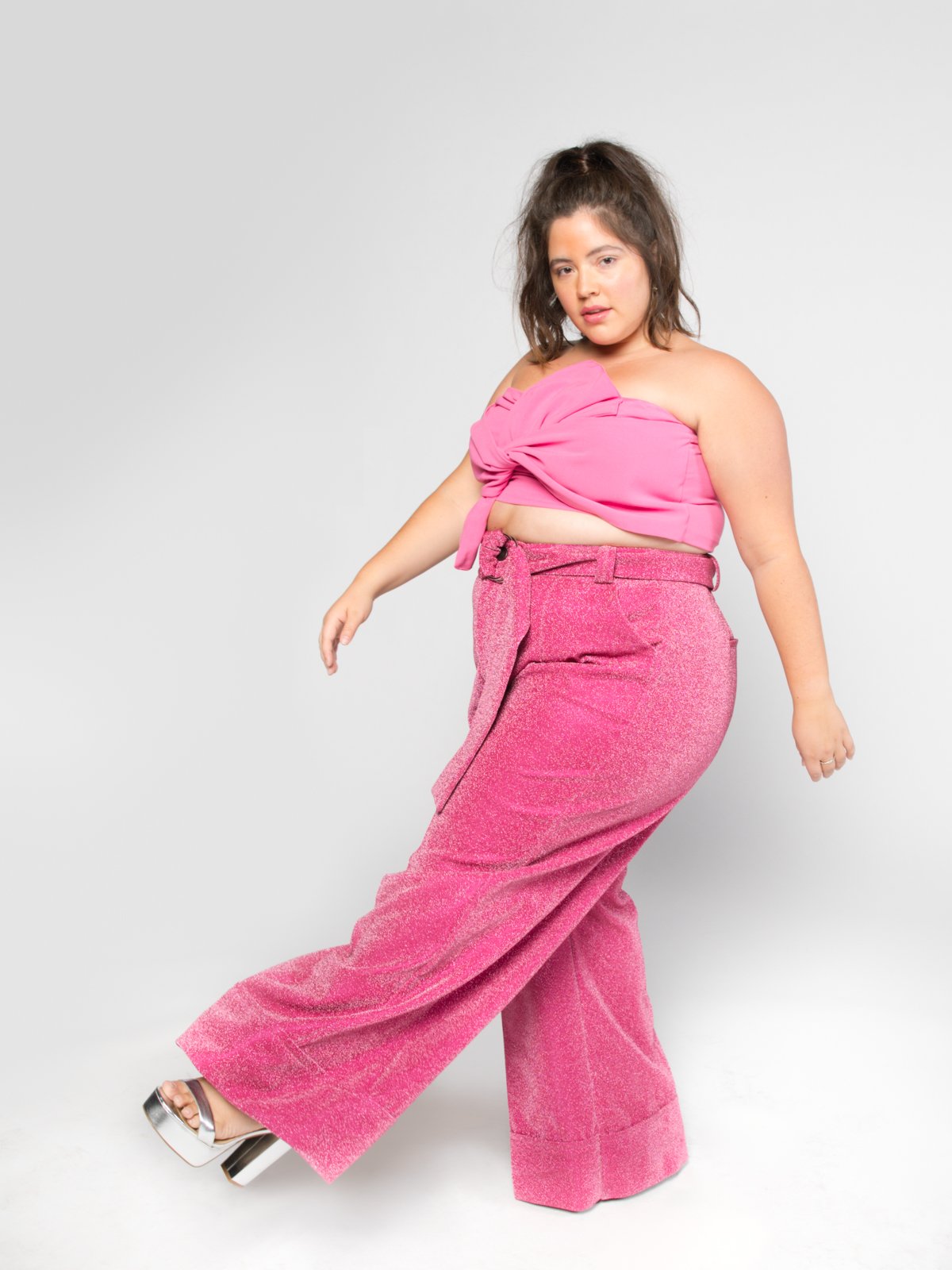 Red jumpsuit
Get the look with this Peplum jumpsuit. The jumpsuit has a similar neckline detail as Cardi B.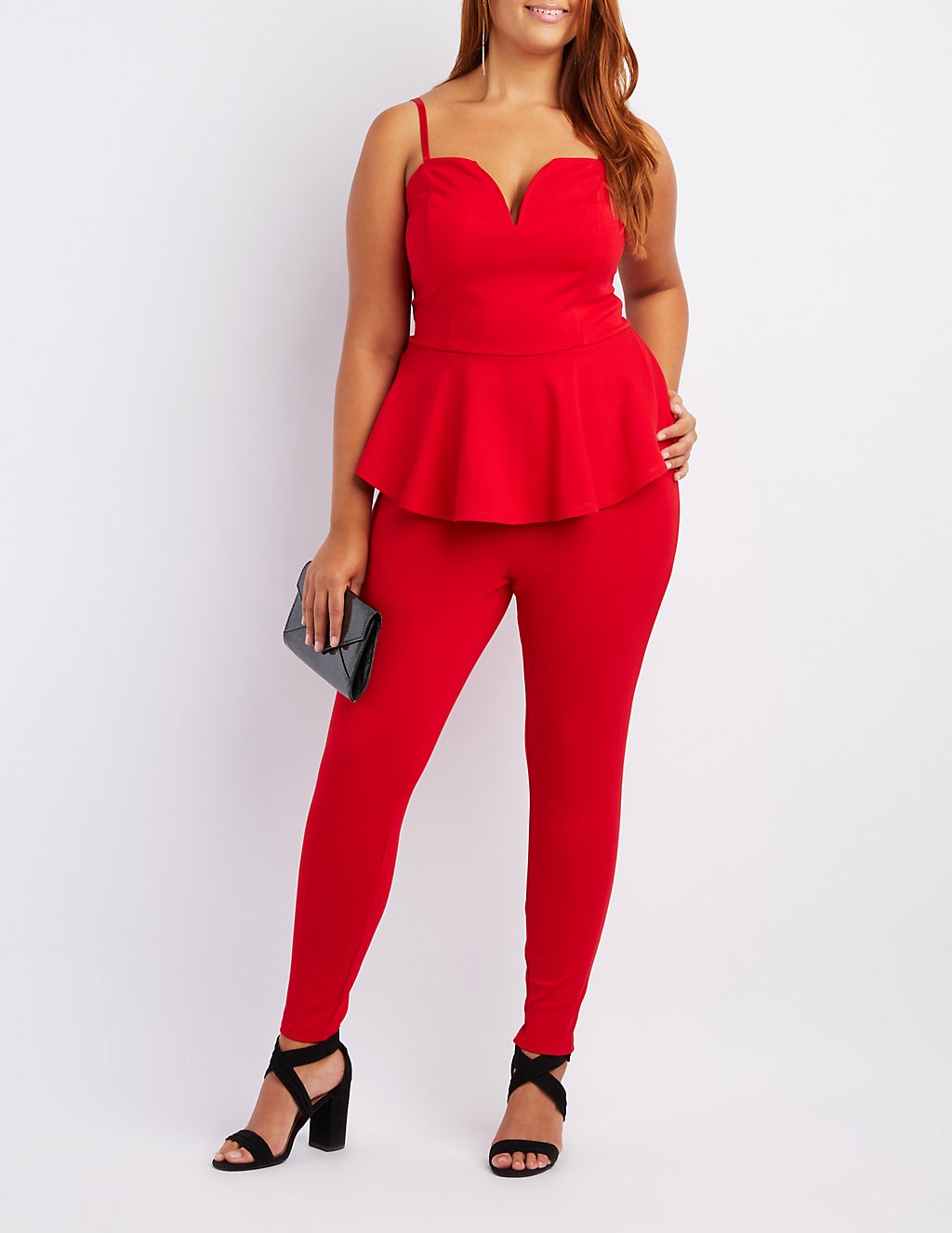 The Leopard Print Coat
For her Rolling Stone Magazine cover. Cardi was draped in a leopard print fur coat.
How cute is this leopard faux fur coat.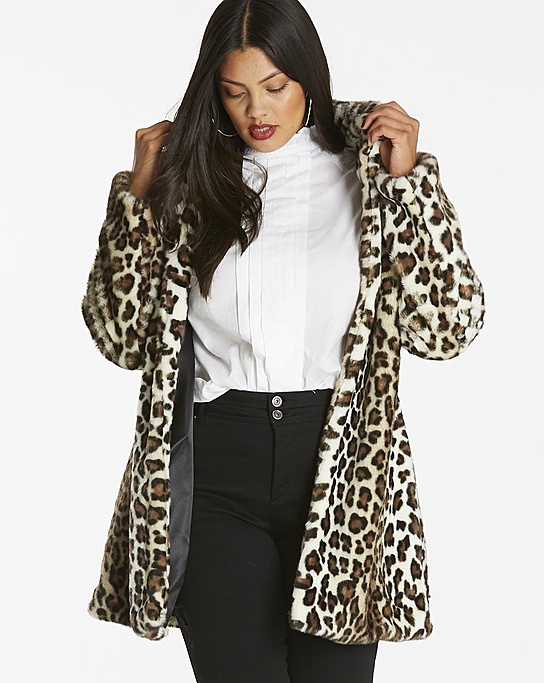 Also, this leopard coat option is pretty swanky too.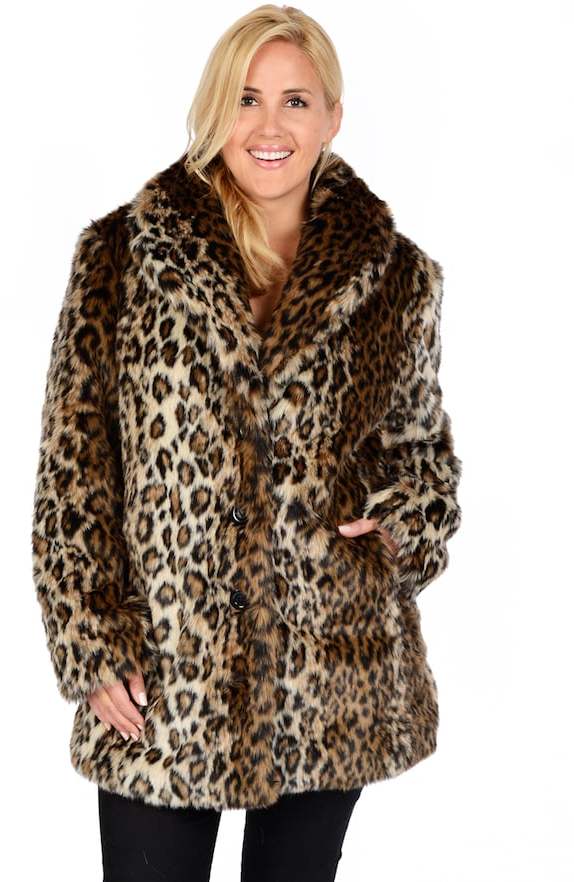 Red Biker Jacket
If there is anything we should get from Cardi's style, its that she loves the color red. For one of her music videos, Cardi was draped in red from head to toe, literally. Out of her entire look, the red biker jacket she wore was a stunner.
We found one that is equally as dope as the one Cardi is wearing.

Which one of Cardi's looks would you recreate?