Hey curvy girls all over the world,
Our girl Loni Love snapped a pic for the gram wearing a super cute white and black top. When I looked at it, I knew it looked familiar. I read the caption and Loni said the top was originally a dress from Eloquii but she cut it and turned it into a top. Ya'll, Loni has us ready to go in our closet to see what we can repurpose. That dress turned top looks good.
Loni wore Eloquii's sheath dress with a bow neckline. It has lace sleeves and black button details. I must say that the dress as a top looks good. Its definitely a cute dress but it also works as a top.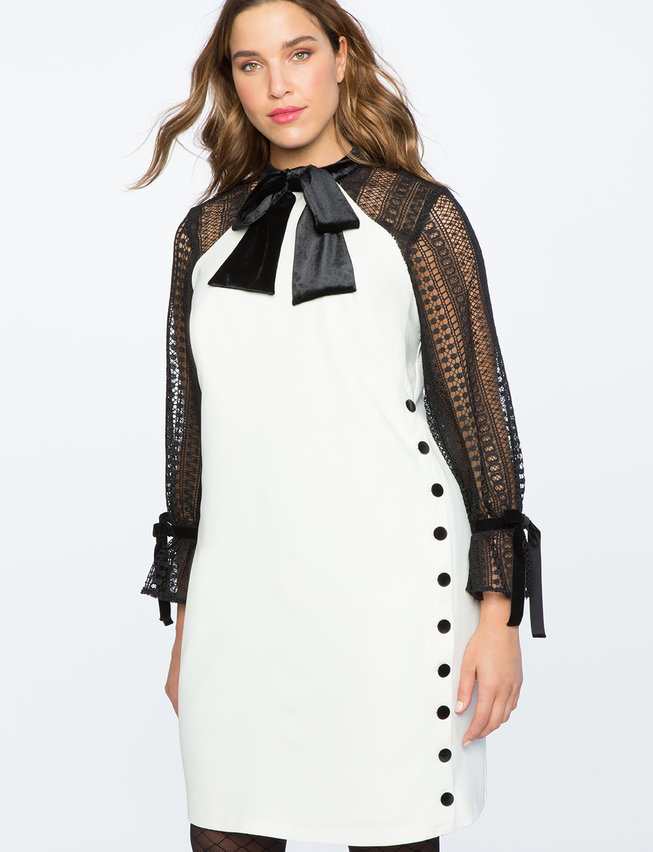 Which do you like better, the dress or the top version of it, or both? Let us know below