Hey curvy girls all over the world,
Some of you may not be old enough to remember the television series Twin Peaks. I was only a kid myself when the show used to air. Well, this year the series gets a reboot from Showtime. For the premiere Showtime rolled out the red carpet and we spied a fabulous City Chic dress worn by actress Joy Nash. Joy was styled by Jessica Hinkle.
You've seen Joy act in quite a few shows like The Mindy Project and The Fosters. She's also Webby award honoree for her 2007 Fat Rant video. Now that she is part of the Twin Peaks cast, she hit the carpet looking fantastic in a red and black corset shaped, floral embroidered City Chic dress.
Not only did Joy look amazing in the corset style embroidered dress, her hair and makeup were flawless. The fire red hair was voluminous and sexy with a red lip and winged cat eye.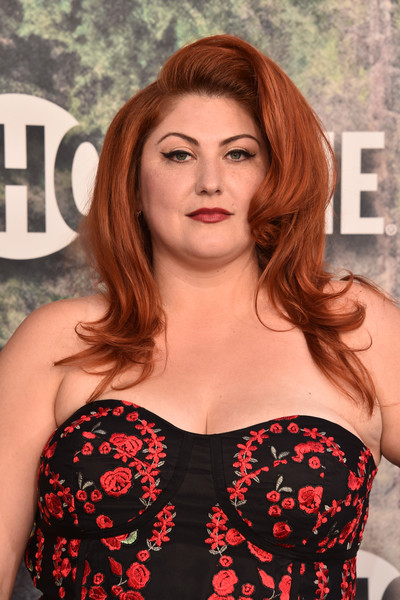 Thoughts on Joy's look?