Hey curvy girls all over the world,
It's been a minute since we've done a get the look in plus. So, today we thought we would bring it back. We are jump starting things with a super cute look from Kim Kardashian.
As a young mom, I like some of the things Kim wears. It's so easy to turn into a frumpy old lady when you're mom. So many people put limitations on what you should wear when you become a mom and Kim definitely ignores those limits.  This week, we spied the Kardashian star with her daughter North. Kim donned a pair of high waisted lace up pants, black tank, and a pair of lucite heels.
Ya'll know we had to find those pants, right. For lace up knit pants, we found a similar look from Torrid. Via their Empire collection (seen HERE). They go up to a size 6.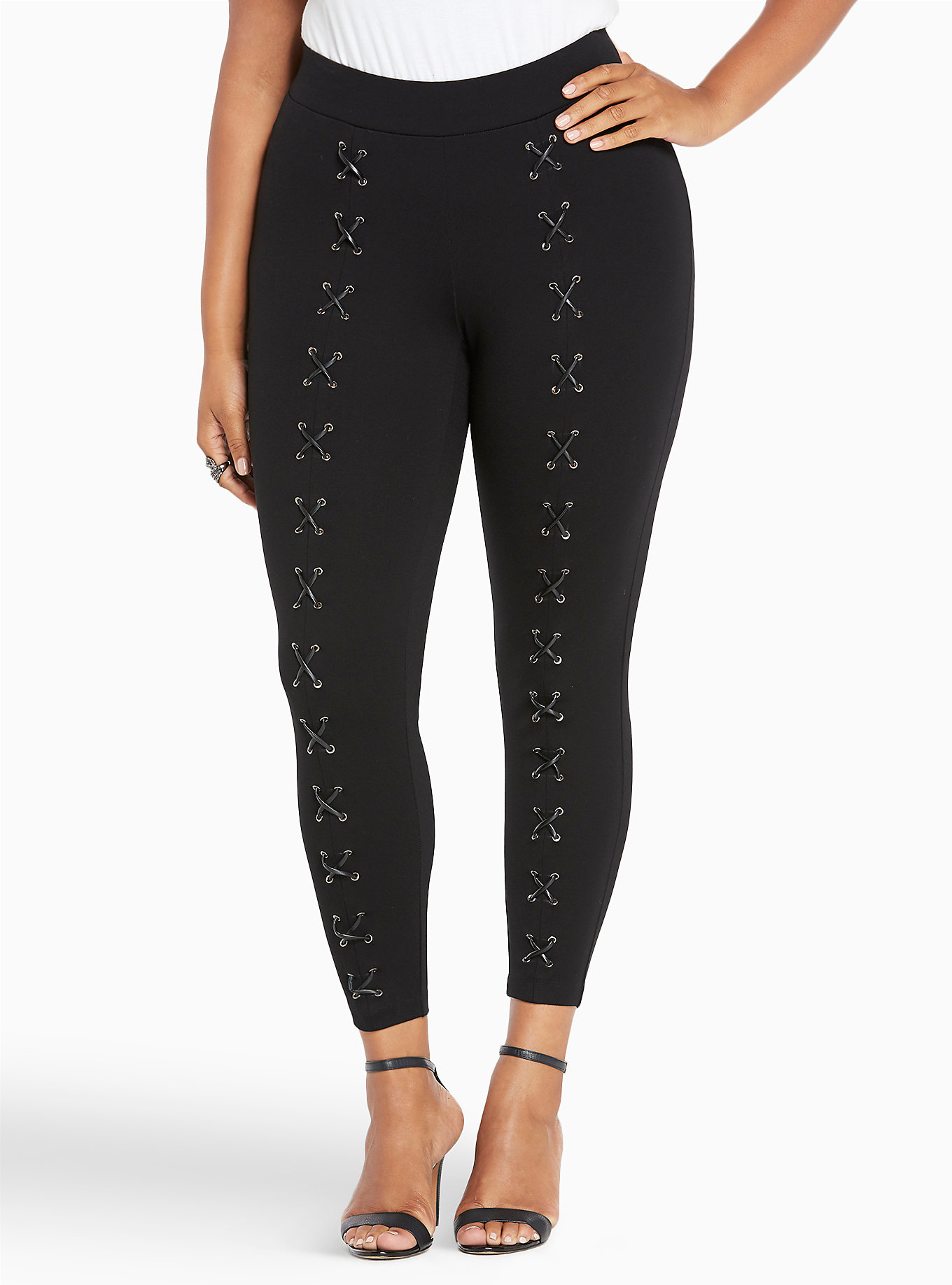 Sometimes it can be difficult to find basic tops. We found a black tank top up to a size 24 over at Eloquii.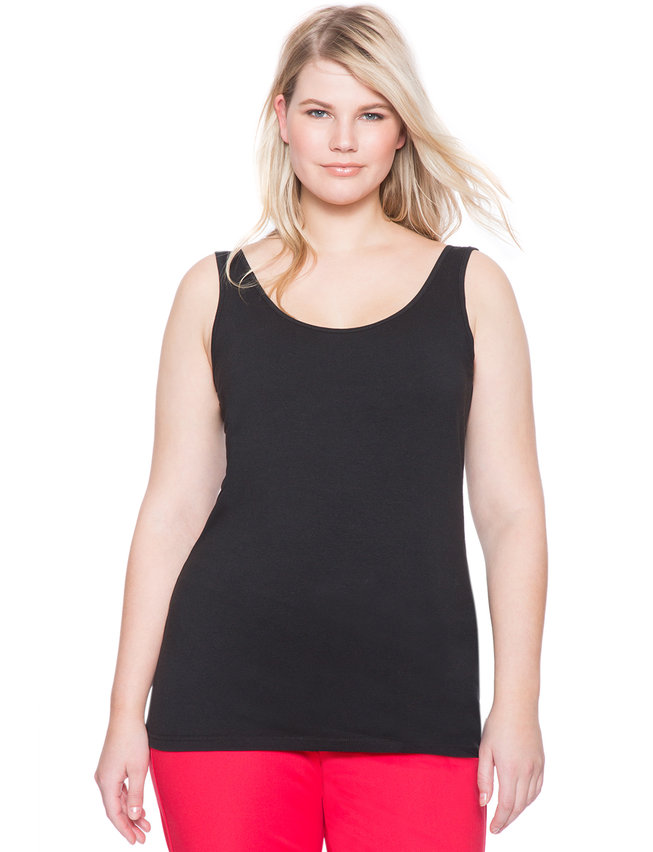 Lucite heels were a growing trend towards the end of summer. I predict we will see them a whole lot more in spring/summer 2017. We found a pair of clear lucite mule sandals for under $40.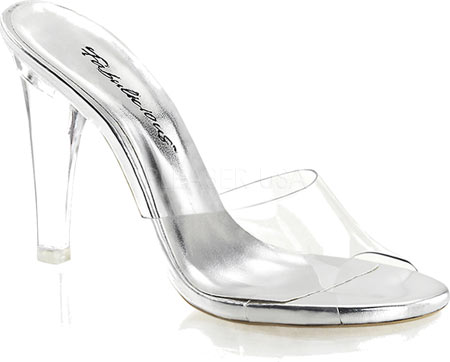 As the weather gets cooler, Kim's look can be upgraded with a blazer or a long duster.
Would you rock this look?