Hey curvy girls all over the world
Queen Latifah looked polished and regal in a black ruffle front jumpsuit at VH1's Big in 2015 awards. Queen Latifah is rocking an Escada ruffled front jumpsuit, styled by her stylist, Timothy Snell.
Latifah has always been a fan of Escada and has worn their pieces numerous times. For those of you that don't know, Escada is a high end designer that goes up to a size 16 and offers a roomy cut in their clothes.
The ruffle front Escada jumpsuit will run you a pretty penny. It retails for $1,475.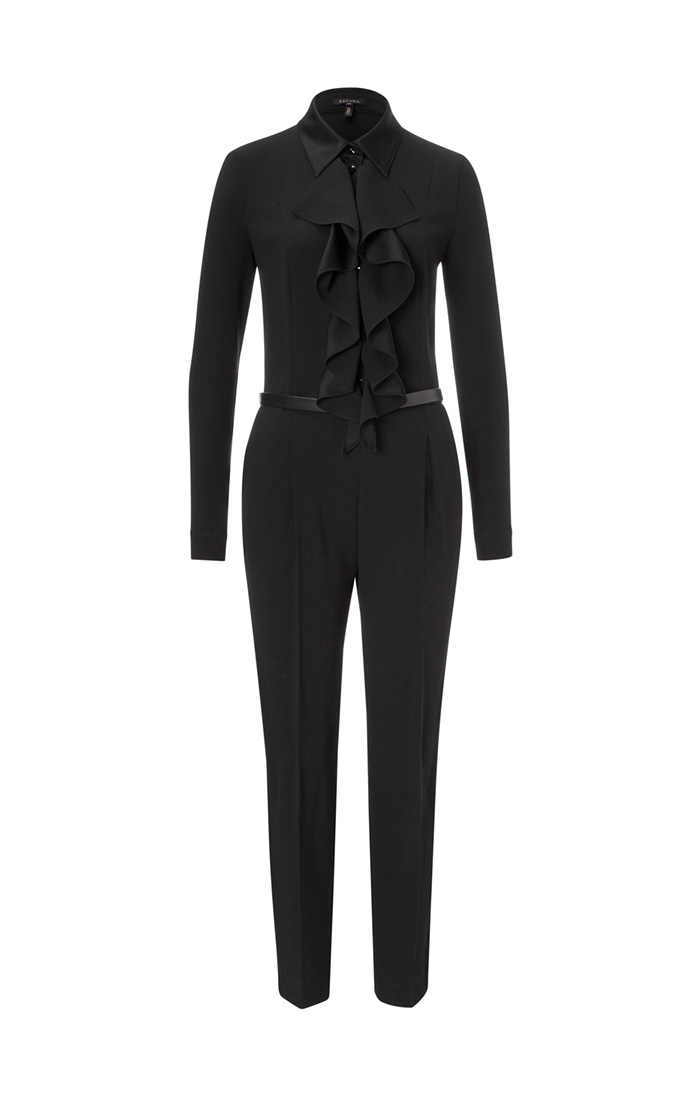 However, we found some equally snazzy and polished black jumpsuits in plus sizes for a whole lot less.
Checkout our black jumpsuit picks
Shop Black Jumpsuits