*This post is sponsored by Sears but all opinions are my own.
Hey curvy girls all over the world,
The little black dress is something that every woman should have in their closet by now. If you don't, you need to go and buy one ASAP. It's just one of the most versatile and easiest pieces to wear. You can dress it up or down. You can wear it with heels or flats and still look put together. I like to save an LBD for those times when I can't think of anything to wear. I have a ton of clothes that are breaking down my closet door, but sometimes I run out of ideas, and that's when I reach for that good ole faithful LBD.
Recently, I did a big closet clean and realized that I needed to update my closet with a new black dress. The ones I had were either body con or uber dressy. I wanted a black dress that I could wear to work or on the weekends in a casual way. Basically, I needed a simple LBD. One of the places I like to visit every now and again for plus-size dresses is Sears. Sears has a bevy of stylish plus-size pieces, especially dresses. A few weeks ago I went on their website and found a slew of cute plus-size dresses.
I checked out their Simply Emma line and found a classic Simply Emma black skater dress that would be perfect to transfer me from work to weekend. It's a sleeveless black scuba skater dress, and I like it because I can layer under it and I can throw a jacket over it.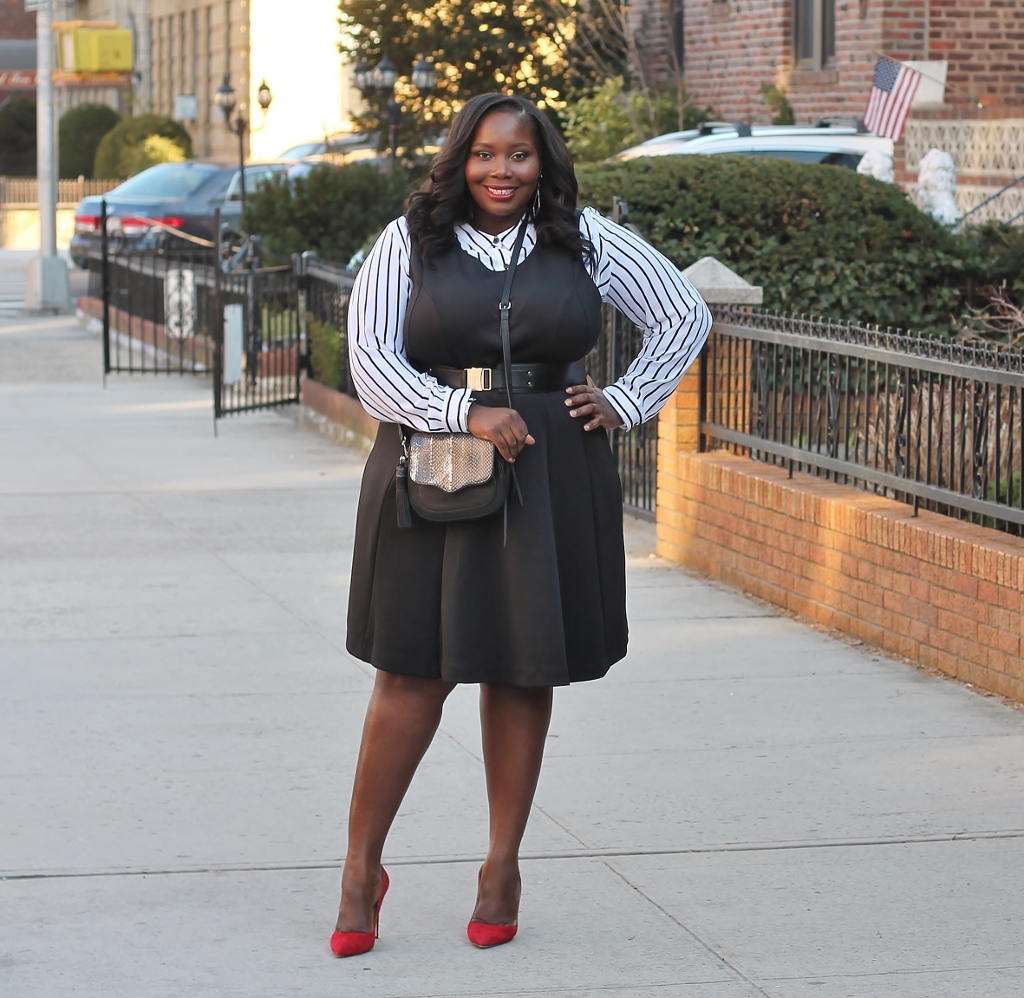 Get my look: Sears Simply Emma Dress, Jaclyn Smith Striped Blouse, 
For a chic office look, I decided to layer a striped buttoned down shirt under the dress. There is a similar striped Jaclyn Smith shirt at sears that has a sleek effect. I added a medium width silver buckle belt to help define my waist.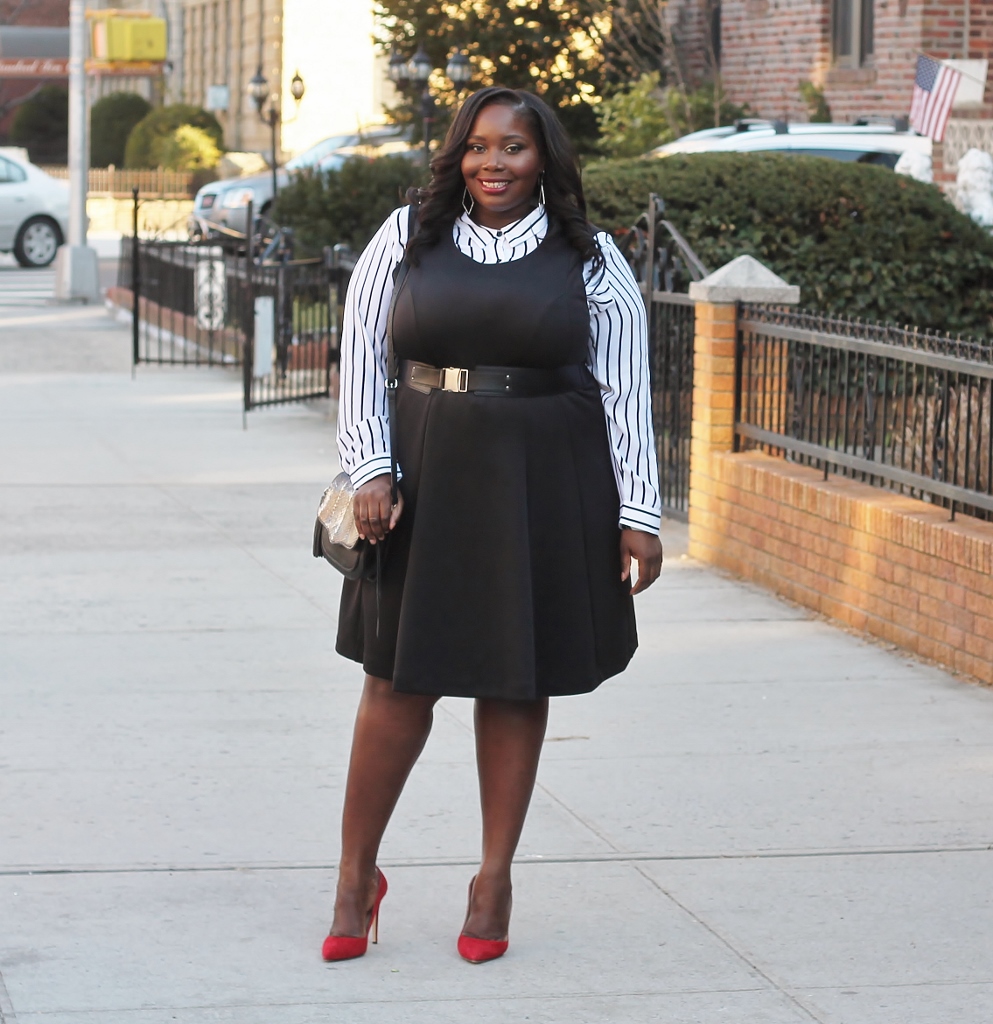 I added a metallic snakeskin cross body bag and red suede pumps for a pop of color. For future outfits, I could rock a long sleeve t-shirt under the dress or throw a denim jacket over it for a cool weekend look.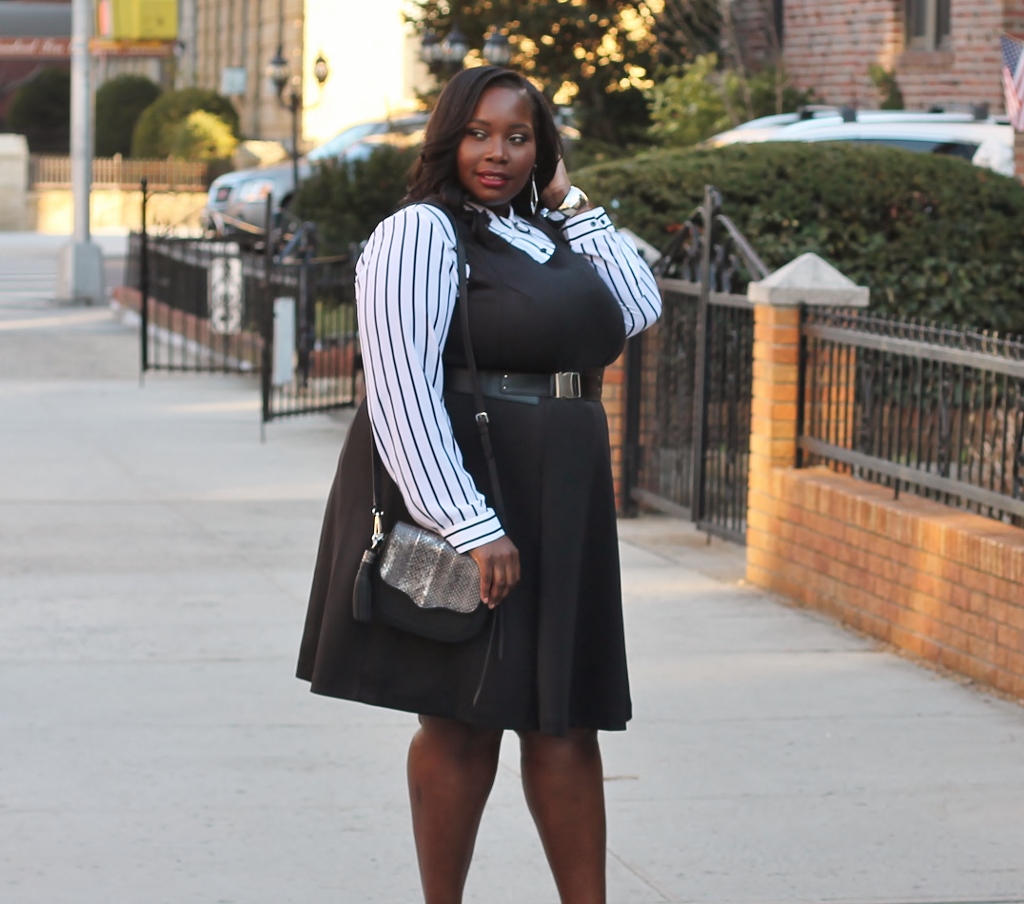 I have my eye on a few more pieces from the Simply Emma collection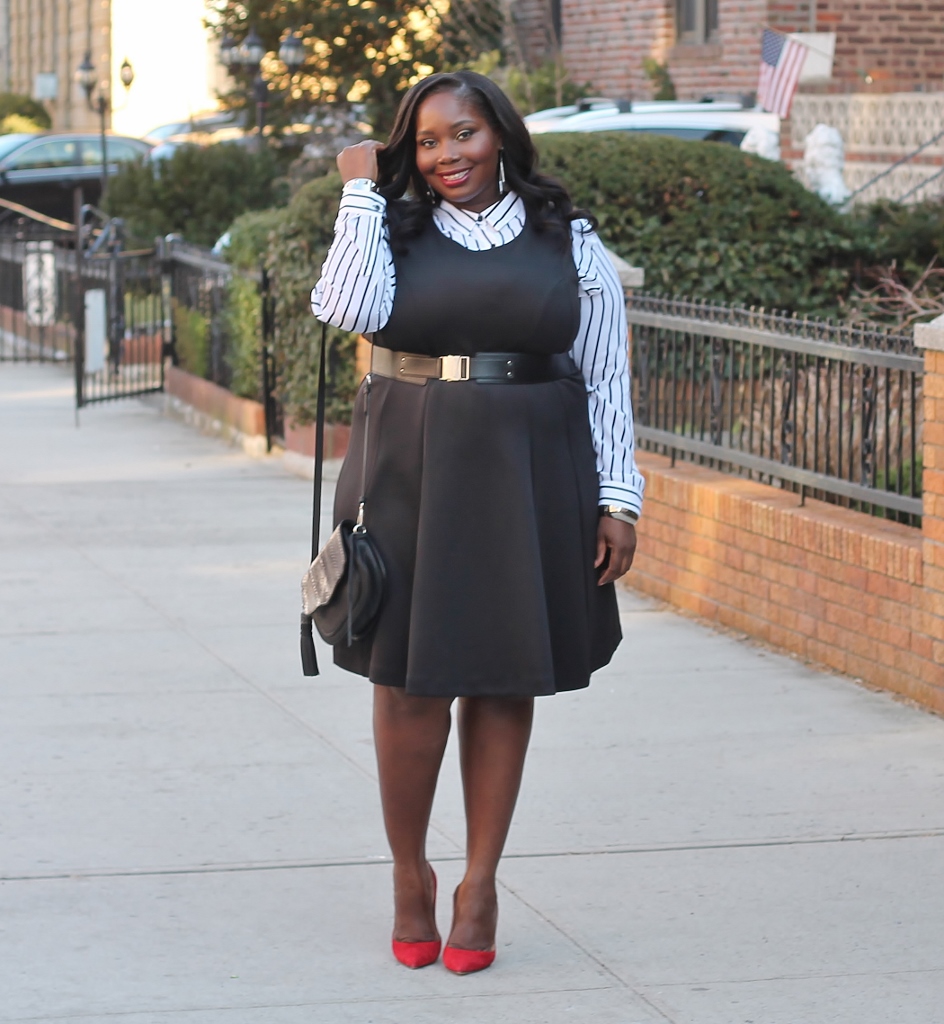 Sears has a slew of stylish on trend pieces in plus sizes. Checkout their style catalog HERE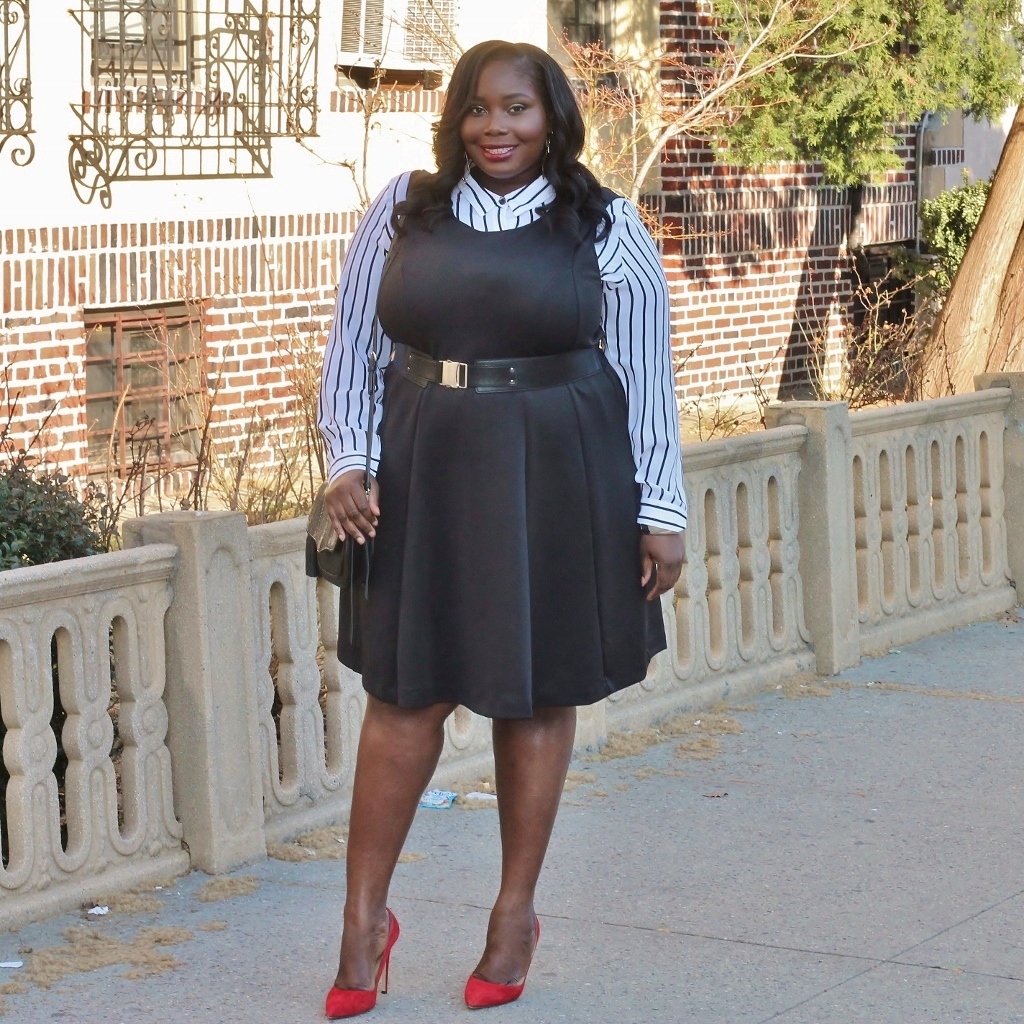 For more Sears Style, checkout blogger Natalie from The Fashion Hour
The hottest trends, celebrity style and fashion tips you can afford to try. #SearsStyleFind sears.com/style