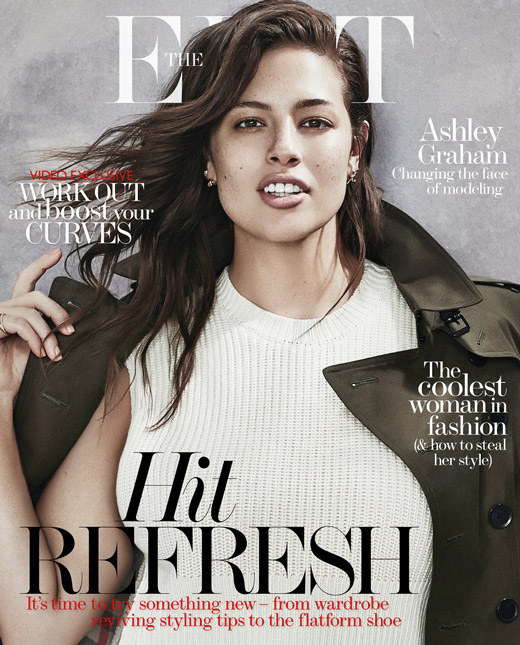 Hey curvy girls all over the world,
We are kicking off the new year with plus size model Ashley Graham gracing the online cover of Net A Porters The Edit magazine. This is the first time that The Edit magazine has used anyone from the plus size industry for their magazine so this is a big win for Ashley. For some of the shots, Ashley wore pieces from J. Crew which goes up to a size 16 and Joseph which goes up to a size Large or FR42.
In the issue Ashley talks about how she loves her body and loves to show it off. She also discusses her new healthy curves movement called #Curvyfitcluband shares some workout videos.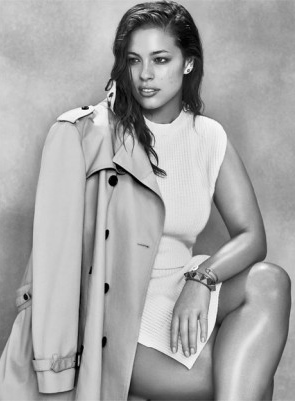 Below is a few excerpts from her interview
When it comes to her weight,Ashley says:
My weight was never an issue for me until I moved to New York on my own at 17 and gained 20-25lbs; I went up to a US 18. It didn't affect my work – I still got plenty of bookings – but I didn't feel good, so I tried to find a balance. Now I'm a US 14, a size I've maintained for the past eight years. It's not about conforming; it's a size I feel good at. I am always being asked to gain or lose weight, but I am at a point now where I don't care anymore. I love my body, I love my super-hourglass shape and I love showing it off. 
Ashley On Being Healthy:
But I think that you can be healthy at any size and my goal is to help and educate women on that. It doesn't matter if you're a size 2 or 22, you can be healthy as long as you're taking care of your body, working out, and telling yourself 'I love you' instead of taking in the negativity of beauty standards.
Ashley on health education
There needs to be more education in schools, because that's where eating disorders start. It's not just about being healthy; it's also about loving who you are. If you don't love who you are, you are never going to feel 100 percent satisfied in life. It all starts with you. If you don't love you, nobody else is going to be able to.
For more on Ashley's interview, check it out on The Edit