Hey curvy girls all over the world,
At the top of the year, we told you that celebrity stylist Timothy Snell partnered with Always For Me. Always For Me has been in the swimwear game for years. They rarely do collaborations. So, its definitely a big deal that they teamed up with Timothy Snell. You've seen most of Timothy's work on one of our favorite red carpet stars. He has dressed Queen Latifah for years. In addition to dressing Queen Latifah, Timothy has been dubbed, "Man Behind The Curve."
 The exclusive collaboration with Always For Me has launched today for pre-order.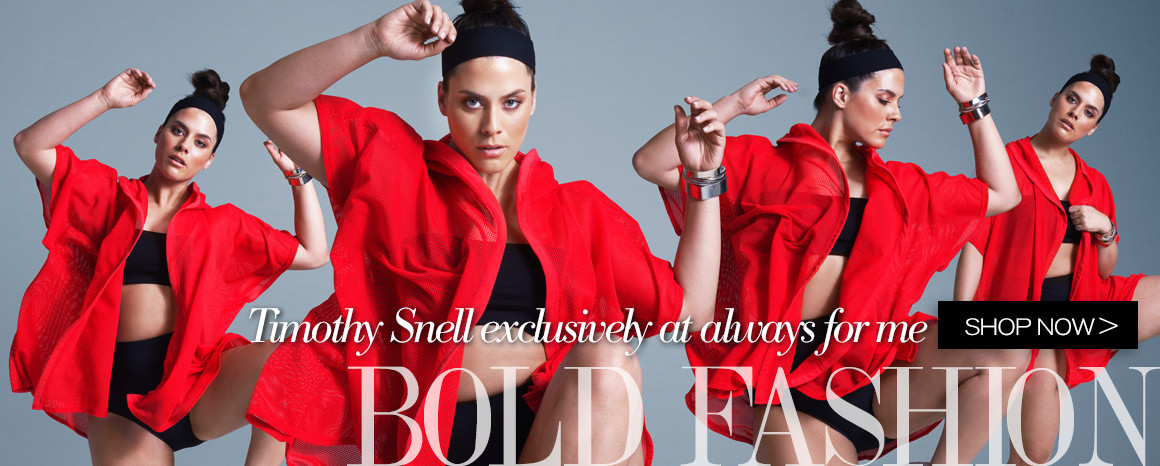 Always For Me and Timothy Snell have created a swimwear collection that is bold and graphic. After my first glance at the collection, it gave off a sporty vibe. Many of the styles look athletic but with a feminine modern twist.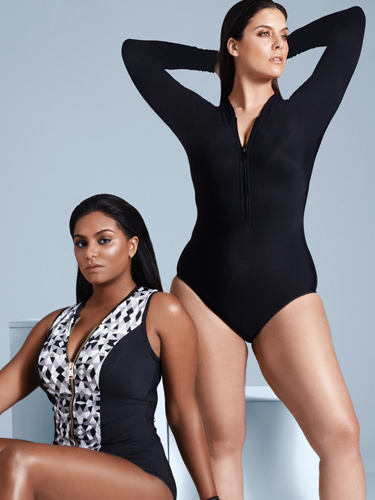 The cool thing about the Timothy Snell Swimwear collection is that some of the pieces can be worn on the beach and off. You'll find cozy cover ups and long sleeve one pieces with exposed zippers.

Sizes range from 14-26 and are affordable with everything under $100.You can pre-order the pieces today. Checkout a few pieces that caught my eye.
Shop the full collection HERE
Which piece would you rock?