Hey curvy girls all over the world,
Since Mother's Day is vastly approaching, I've been thinking about some of my best moments with my mom. As a kid, my most memorable and special moments were going to church with her. She is a minister. Every Saturday night, she would come into me and my sisters room and help us pick out what we were going to wear for church the next day. When it came to getting ready for church, my mommy didn't play. She always instructed us to wear our best dresses and shoes to church. Even as an adult, I always choose my best pieces for church. When people ask, where do I get my style from, I always say, I got it from my momma.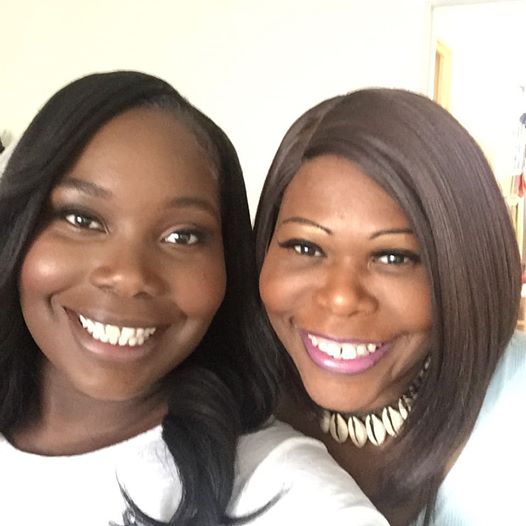 Now, that I'm a grown up, I no longer get to go to church with my mom but I still make sure that my church attire is on point. I love getting dressed up for church. When I get dress sometimes I get flashbacks of my childhood. My mom used to put me in lots of fit and flare dresses with bows in the back, and a few pigtails. Now, as a grown woman, my dress style for church is very similar to how my mom used to dress me up. I still wear fit and flare dresses, but, I love a printed style. I found a really cute one on Gwynnie Bee, the plus size subscription closet service. When I saw it, It screamed Sunday's Best.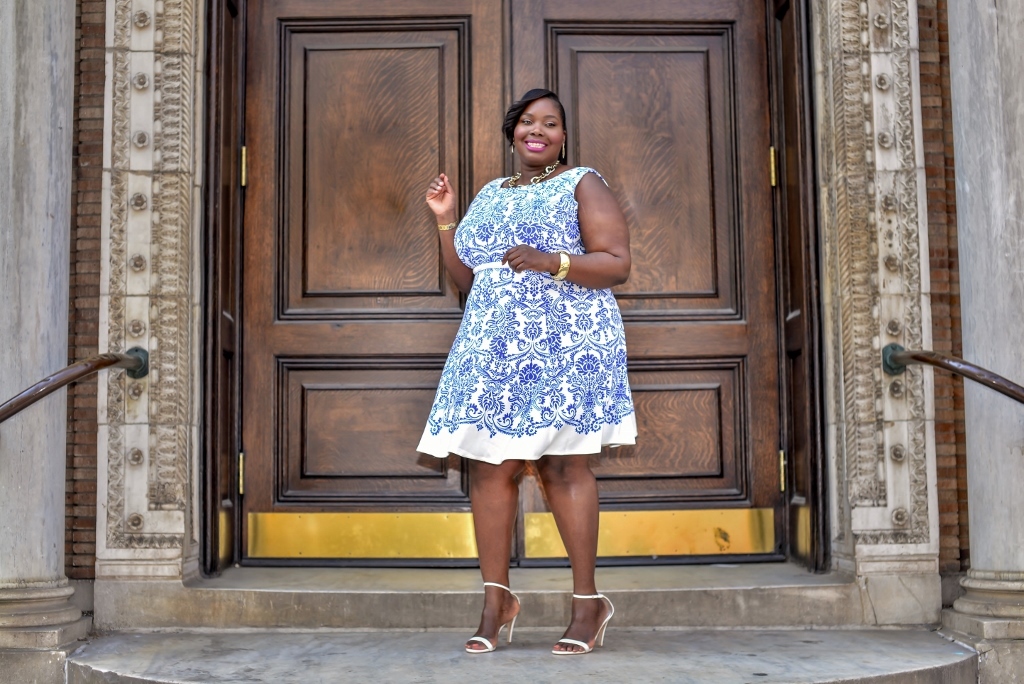 What I also love about the dress its that its the perfect length for church. Not too short, because I would not want the pastor giving me a side eye, or my mom, LOL! My mom always taught me to be a lady. I think that's why my style leans more toward classic and sophisticated pieces.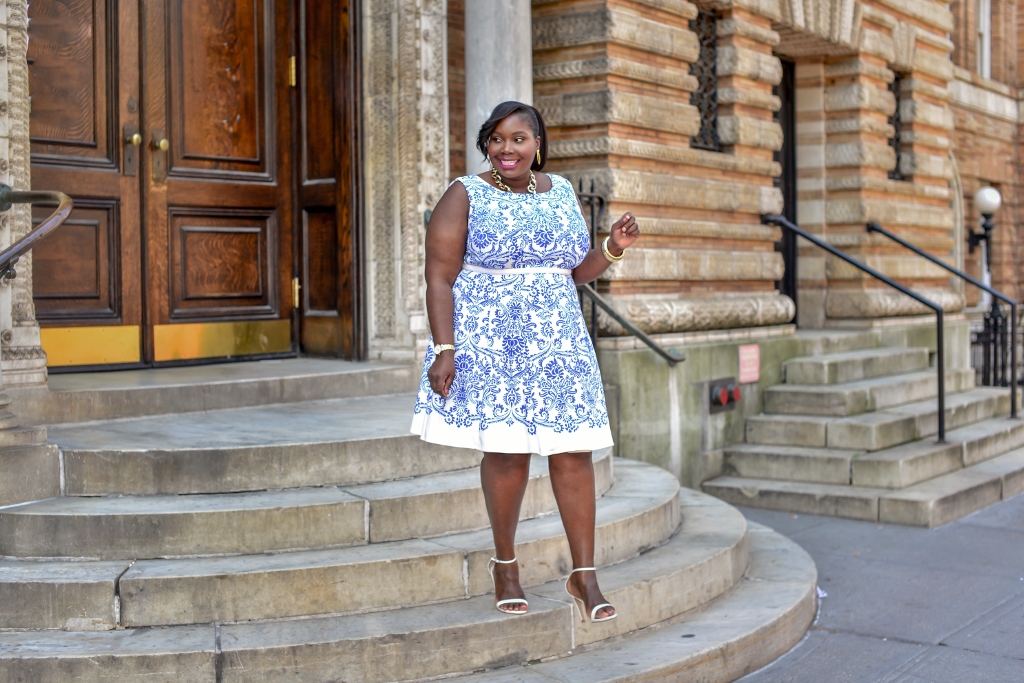 Gwynnie Bee has tons of plus size brands that offer great dresses, tops, and skirts for every style and just about every size. They offer pretty nice monthly subscription packages and their fee is super affordable. You can borrow as little as one item or as much as 10 pieces a month. A monthly subscription makes for a nice Mother's Day gift as well. You can hook your mom up or a sister, aunt, and fashion loving woman in your life with a monthly subscription to Gwynnie Bee for as little as $40. If you've never tried them before, right now you can sign up and get a 30 day free trial. Check them out HERE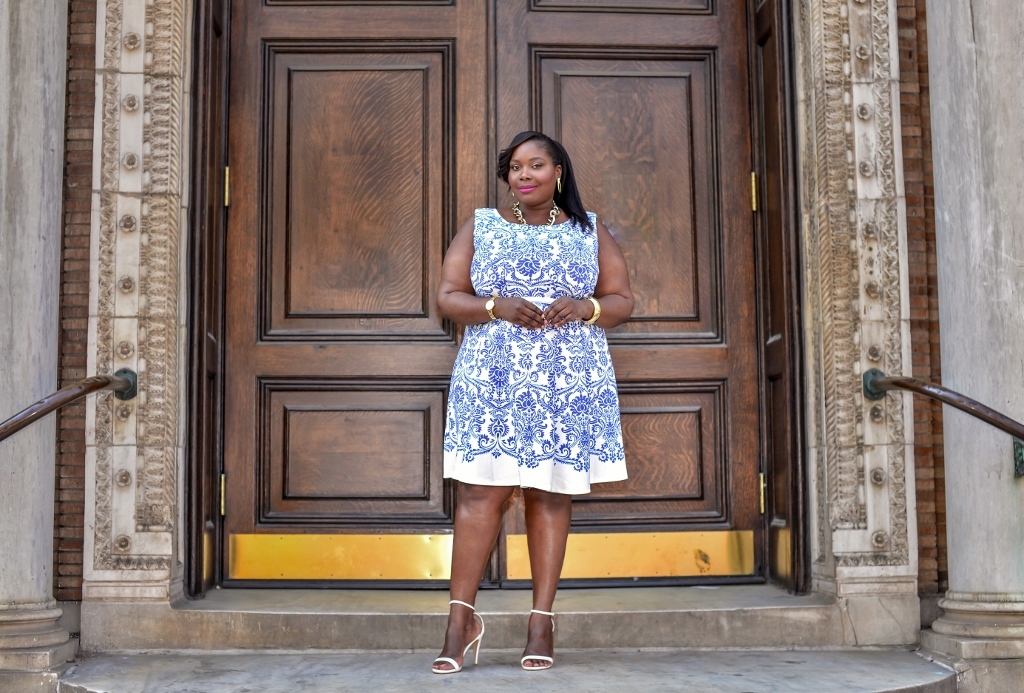 I think my momma would approve of this look. She actually sent me a pic this week of what she wore to church this Sunday and we had the same color scheme. LOL!
Love you momma!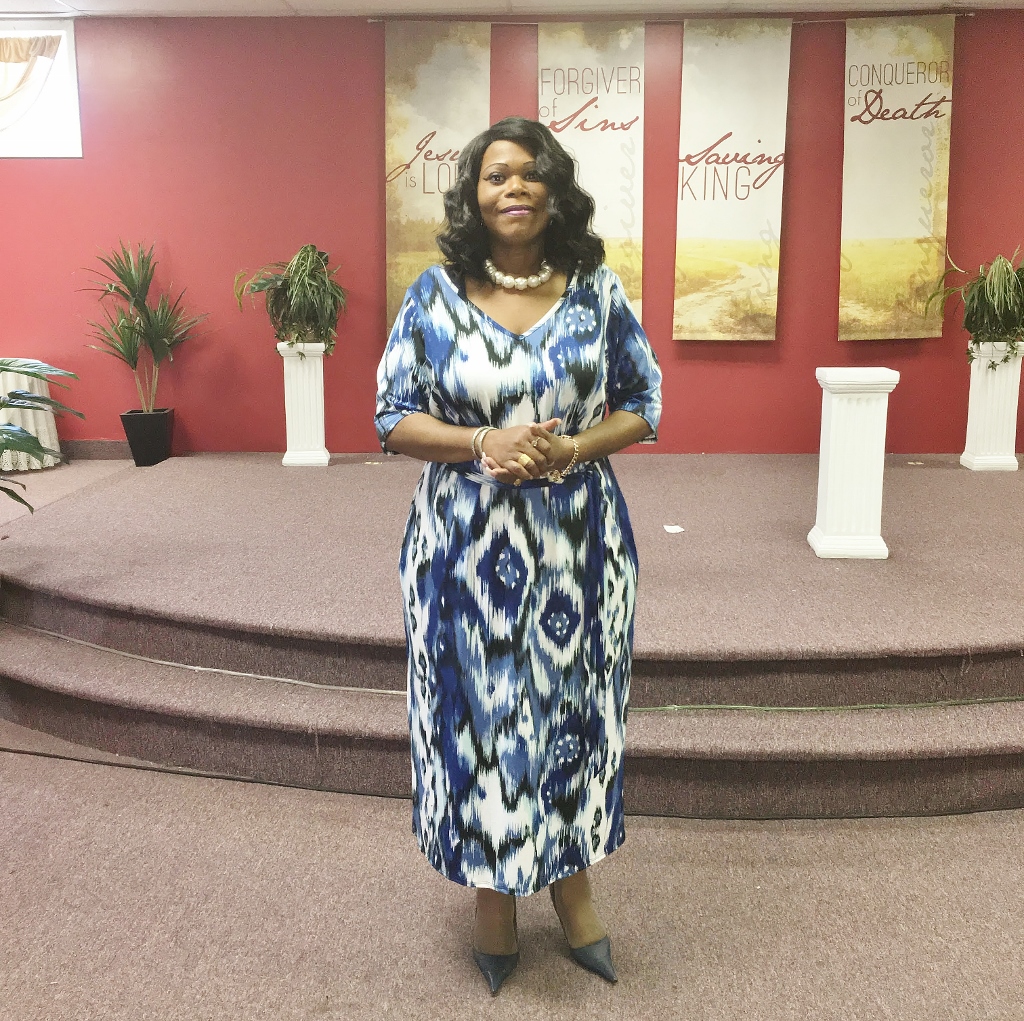 What have you learned about style from your mom?
*This post was sponsored by Gwynnie Bee. All opinions are my own.
Photos by: Pristine Finesse