Hey curvy girls all over the world,
After showing you the hottest fall denim trends (read HERE), we think it's about time to show you how to find the best jeans for your body type. We all know that finding the right jeans to fit your shape can be a true pain in the butt, however, what I know to be true is that once you've found the right style for your shape, shopping for jeans becomes so much easier.
The most common problem areas for women is jeans not having either enough or too much space in the waist. The second problem women have is either too much or not enough room in the hip and rear area, The reason women have this problem is because they don't know their shape and aren't buying the right style of denim for their shape. Today, we are going to help you out by showing you The best jeans for your shape.
The key to finding The Best Jeans For Your Shape is to always fit the largest part of your body and then you can alter your denim from there.Today, we are sharing with you the best styles for your shape.
Let's get started!
Denim For An Apple Shape
If you carry most of your weight in your stomach, which is known as the apple shape. You should look for jeans that are mid rise because they have more of a modern cut. Mid rise jeans will give you the coverage you need for an ample stomach because it hits just below the navel without giving you that muffin top.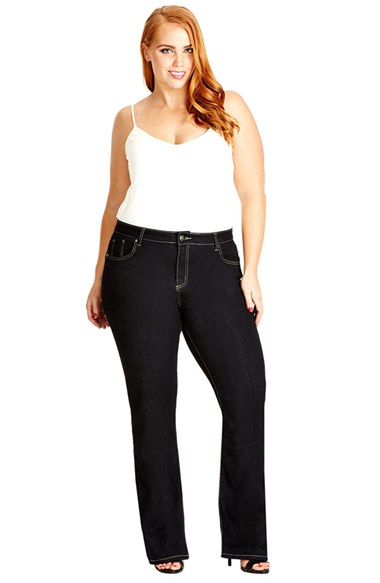 The best jeans for your shape: straight leg jeans, bootcut, Trouser Jeans, skinny jeans, and boyfriend jeans
Shop Denim For Your Apple Shape

Denim For A Hour Glass & Pear Shape
If you carry most of your weight in your hips and thighs and your waist is considerably smaller than your hips and thighs, you're considered an hourglass or pear. You should go for hi rise denim because they offer a contoured waist and it gives you the support you need for a larger bottom without having plumber butt and it highlights your waist.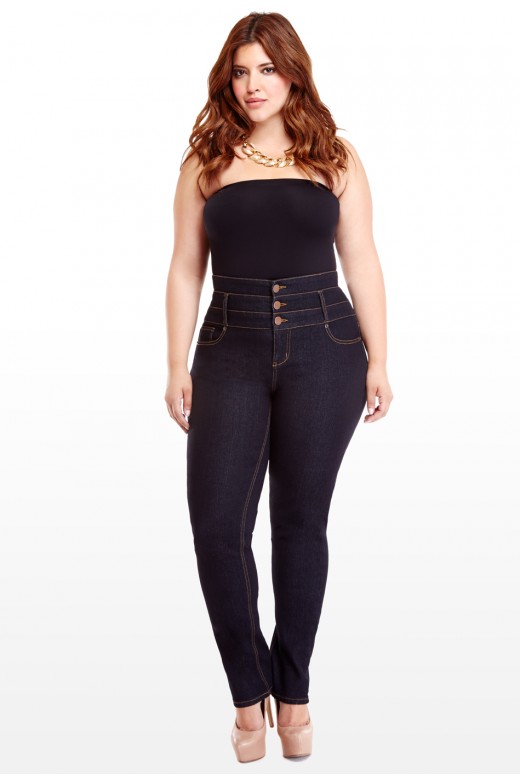 The best jeans for your shape: wide leg jeans, high-waisted jeans, tapered leg jeans, straight leg jeans
Shop more denim for hourglass and pear shapes

Denim for Straight/Rectangle shape
Your silhouette is straight up and down and your bust and hips are approximately the same width. Your shape benefits well from low rise jeans, distressed, and light washed denim. The focus for you should be to create a more defined and shapely figure. You can get away with fitted jeans and even denim with no stretch.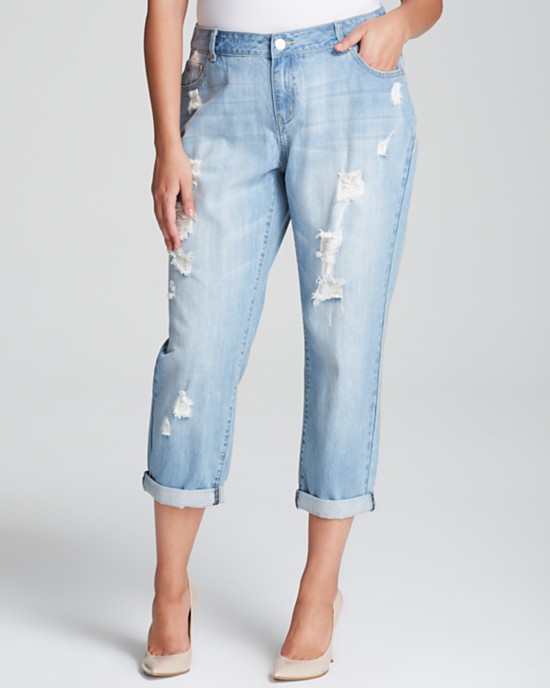 The best jeans for your shape: low rise jeans, light washed jeans, distressed denim, and wide leg.
Shop More jeans for a rectangle shape

These are tried and true denim tips for your shape and I hope my tips were helpful in you finding your best denim styles. Of course you can wear any type of denim you want but these tips are for those of you had problems finding denim that flattered your shape.
For more denim inspiration, checkout these celebrities and how they rock the best jeans for their shape.
Plus Size Celebrity Denim Looks
Amber Riley can be considered a full hourglass figure or an ample shape. Nevertheless, she always choose great denim for her shape. Checkout some of her best denim looks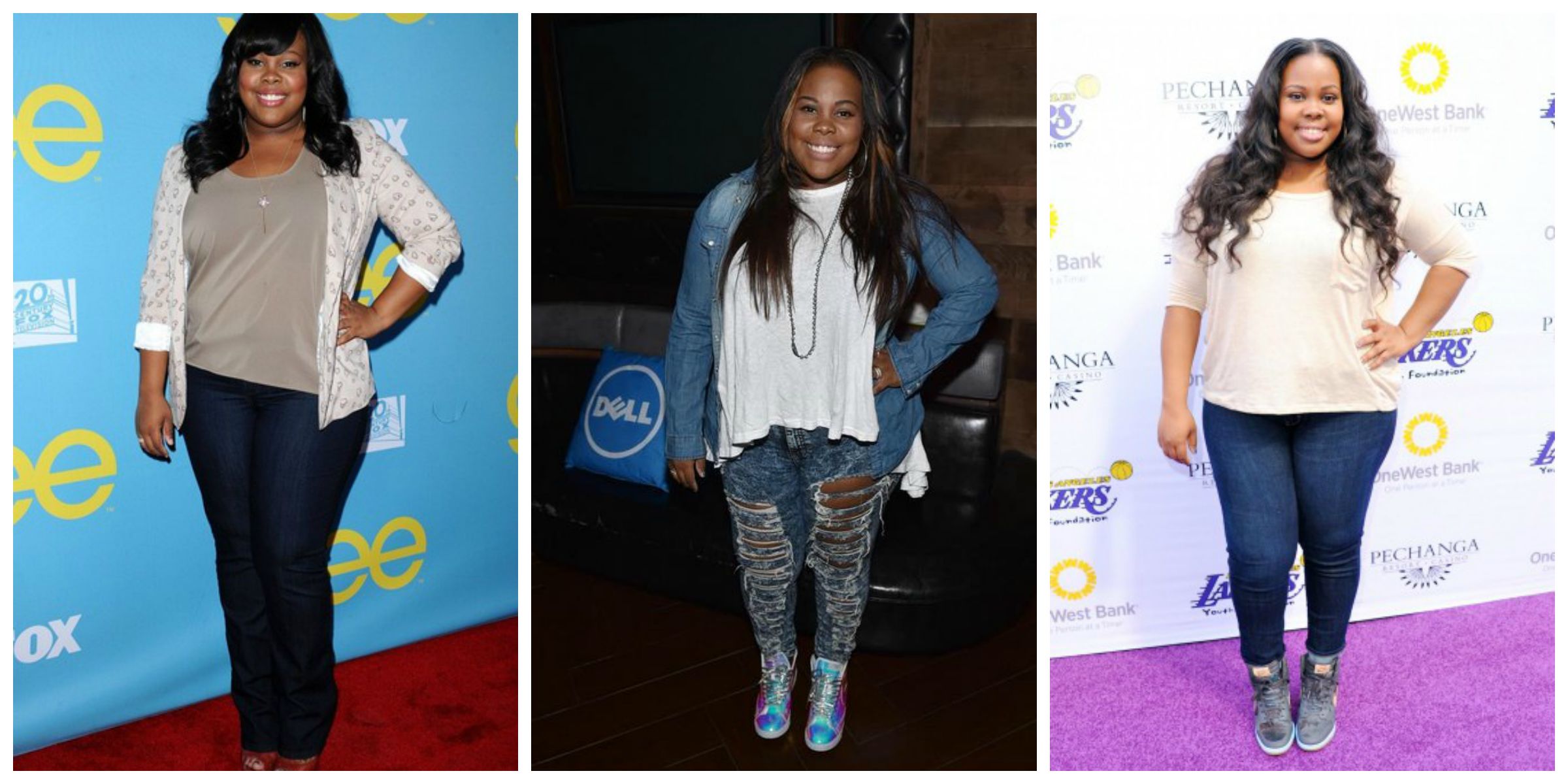 Rebel Wilson can be a considered an apple shape and she looks casual and cool in a pair of black skinny mid rise jeans.
What are your favorite denim styles to wear?