Are you into comics? If so, then you may be familiar with the female comic superheroine Faith Herbert. Faith launched back in 2016 and immediately became a favorite among comic lovers. Her comic series has led to a clothing line and a holiday comic special. There aren't any plus size superheroes in the comic category so for her to be the first is a major deal. You would think we would have had at-least one by now.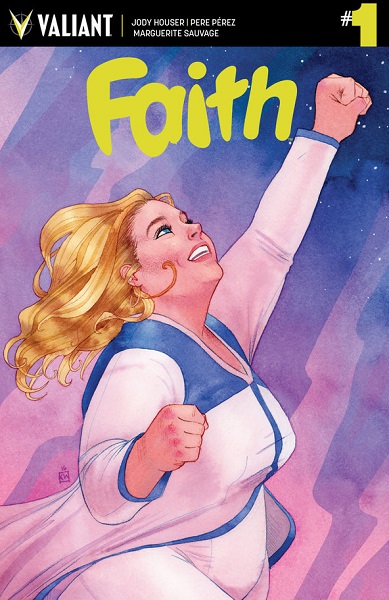 This week news broke that the Faith comic series could be coming to the big screen.  According to Deadline, "Sony Pictures is moving forward with a live action adaptation of the Valiant Comics superhero story Faith, and the studio has hired American Gods scribe Maria Melnik to write the film."
This is an excellent and daring move for Sony. A plus size heroine on the big screen would be groundbreaking and historic. It's something that young girls and women all over the world would be inspired by.
Mike Fleming of Deadline says, "Faith marks a step forward toward making spandex characters more inclusive, since the men are almost always well muscled and the women model thin. Unless she's redrawn, Faith isn't that."
Sony nor Valiant has released anymore details on the adaptation. So, we don't know who will play faith or even a potential release date. We will jeep our eyes peeled for any new information and keep you updated.
However, this is exciting. Which actress do you think would make for a great plus size superheroine?