This blog post is not about shaming any person who has had weight loss surgery. This is my personal experience.
I want to start with my last visit to my doctor's office from three weeks ago. I was following up with my primary care physician after a trip to the ER for something that turned out to be a dizzying ear infection accompanied by a small self-diagnosed anxiety attack. It was minor. So I wouldn't have been surprised if he just prescribed me some amoxicillin and rushed me out the door. What surprised me was the degree to which my doctor insulted my weight.
Being plus size, having a body shaming doctor comes with the territory. While sliding the otoscope out of my ear, Dr. S asked me if I would want to lose weight to look good or out of concern for my health.  Since I was there just to receive treatment for my ear infection, I was kind of shaken by such an out of place question. I told him that I already looked good, of course I cared about my health and asked what he was getting at.
He said, "Well that's nice that you believe that, but there are certain universal truths you have to accept."  I could feel my blood beginning to simmer. He is 83 years old and regardless of how he was making me feel, I still didn't want to go off. "Actually, I don't, I already look good. Where are you coming from with this question?" my voice was calm but shaking.
This was the third time I had visited this doctor. He had picked at my weight before but this was a whole new low. He walked over to my file on his desk, picked it up and said, "4'10, 260 lbs, you think that looks good?"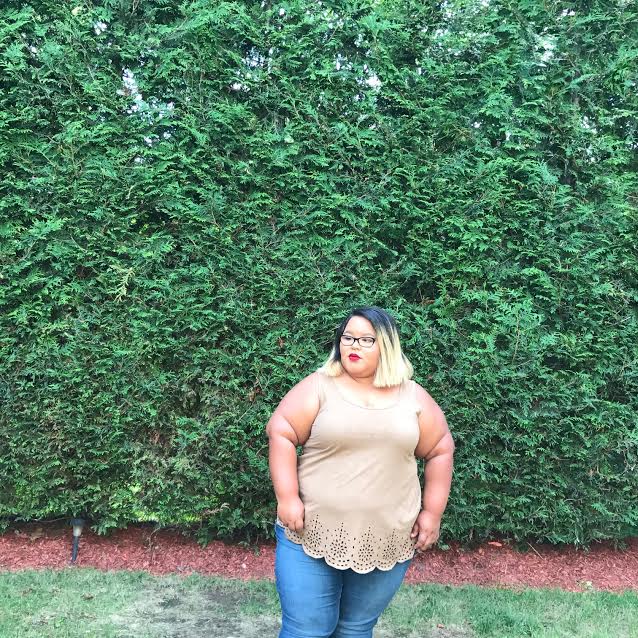 Herein lies the truth as to why I wanted to have weight loss surgery. I was tired. I was exhausted. Since I was a kid, I had to defend my body. I had to protect it. From being a 9-year-old with a B-cup, I had people question why my body was developing at the rate it was. Classmates would accuse me of stuffing my bra. I once wore a coat the entirety of a family party hosted in a tiny apartment because my white sweater was form fitting and the last thing I wanted to hear about was how big my tatas were getting.
As a teenager I wore sweaters and jackets everywhere to hide my back-fat, my huge arms, and my ever rounding belly. People would look at me like I was pitiful. I needed this to stop. I can't deny that years of this, often self inflicted, emotional abuse weighed on me heavily. It taught me to hate my body. When I was a pre-teen, I remember looking at magazines and analyzing which celebrities had the best bodies. If I could just have her abs, and her arms, and her neck, and her boobs, and her wrists, and her eyes, and her collar bone, and her nails, and her butt, and her thighs, and her knees, and her shoulders, and her teeth, and her cheeks, and her feet, I could be the perfect woman.
I thought to myself, no one would have anything negative to say about my body. No one could make me feel so empty. In seventh grade, some of my teachers were hunched over a desk looking at a tabloid magazine. One teacher talked about how she wished she had some celebrity's cup size. It made my obsession with having the perfect body feel normal.
Two years ago, in my exhaustion, I decided to make what I thought was a real change and pursue weight loss surgery. I didn't talk to my doctors. I didn't talk to my family. I didn't talk to my friends. By the time I finally did tell them, I had already found a surgeon and scheduled a consultation. I researched, read about the surgery, and the post-op life. I read blogs and I watched vlogs.  This was my decision. I saw it as my way out of a body I couldn't stand to look at anymore.
I thought having the surgery was a loving act. It was a way for me to take a stance against how I was treating my body and my mind. I believed that this surgery could help me. I wouldn't be scared to look myself in the mirror anymore. I wouldn't justify my looks by thinking, "well, at least my face looks good most days." I would lose weight and then I could love my body.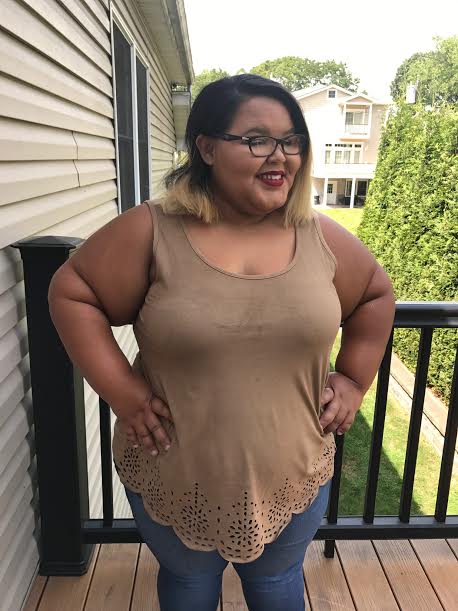 When it came to my body, all I've ever thought was, "once _____ happens, I'll be beautiful." It has always referred to my weight. To my size and it's shrinking. When I came back home after college, I felt totally out of control. After losing 40 lbs my senior year, I have gained it all back and then some since graduating. I felt like I had lost. I'd look back at photos of my pre-teen self and think about how that girl was on her way to being absolutely gorgeous. Probably even hot had she not suffered a childhood trauma that changed her whole life. It was then that I had started to gain weight quickly.
Getting a consultation, six monthly weigh-ins, 2 seminars, blood test, endoscopy, three night sleep study, psych exam, contract, and insurance approval  was the marathon I had to finish before I could have the weight loss surgery. From the moment I booked my first appointment, I always thought I would finish. I never doubted if I made the right choice.
It felt like I made the right decision until I realized my state of mind hadn't changed. Making the choice to have weight loss surgery made me feel strong and finally in control of my future. I felt like it came from a place of self-love. I thought I was going to take control over what was wrong with my life. Which was being fat. My insecurities with my body have stopped me from dating. From pursuing a career I actually wanted
It kept me from spending time with friends because I didn't want them to see how much fatter I'd gotten. I thought eliminating fatness was going to solve all of this for me. But it won't. I don't need to change how I look. I need to take ownership of my life.
The entire journey to weight loss surgery was riddled with self abuse. I was harsher on myself. The behaviors I needed to change hadn't. Sure, I passed that psych exam but you can convince anyone you're okay in a 20 minute session consisting of less than 10 questions.
A decision made in the crux of self-hate could never have healed how broken I felt. I realized that I was really seeking weight loss surgery to have other people's acceptance. I wanted to go to the doctor for treatment for an ear infection without having to give myself a pep talk. I wanted to go to a bar with my friends and just feel safe from people laughing at me. It's happened.
I want to be seen as a human and not just fat. Being a fat woman is a tough road when you've been taught to disregard your own existence. It still wasn't about me. If I wanted to have this kind of body altering surgery, it must come from a desire to accept my self as I am. Weight loss surgery helps so many people when they are ready for it. Weight loss surgery does not help people accept themselves.
I cannot wait to love me. I have to do it now. I am my body. Despite what I've been taught to believe, fatness does not make me worthless. I am not less desirable, less talented, or less intelligent because my BMI is higher than 30. So instead of cutting away at my body, I've decided that, at this stage, weight loss surgery would not change how I saw myself. It will not bring me happiness unless I chose to have the surgery with love in my mind.
I know people who have had weight loss surgery. Some have really turned into a strong,  happy person. However, it is not because they lost weight. It's because they realized that they matter. Being fat does not mean you don't know your self worth unless you have allowed other people's thoughts on your body to corrupt your own.
Some people I know who have had weight loss surgery just lost weight. They were still miserable. They still mistreated their body and their mind. They had this surgery with just weight loss in mind. And I think I was the same.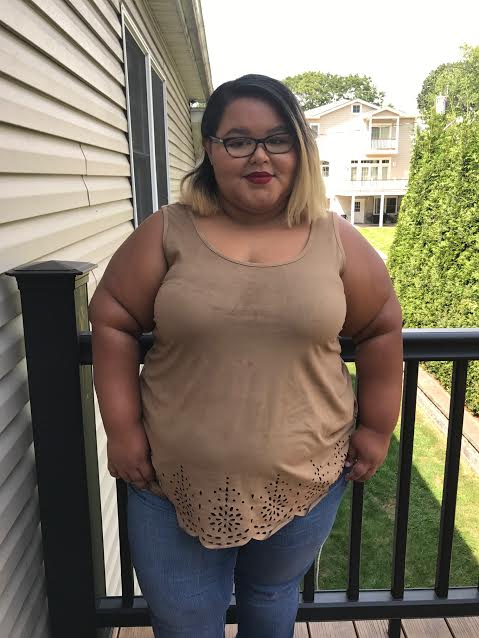 The road to self acceptance is not easy. But I'm getting there. If I ever do decide to have weight loss surgery, I cannot come from loving a future me. It has to be me loving me. Now.
What have been some of the ways you have learned to accept and love your body?