The fashion industry is notoriously exclusive. From the runway to the racks that fill our shopping centers, plus size people have been abandoned by the fashion industry. Models who glide down the runways of fashion week are tall, thin, long legged, and usually white. Regardless of the brand or the designer, the lineup of these beautiful models can often times be interchangeable. And, I get it. Artists are allowed to have their creative perspective and aesthetic.
Plus size bodies had never been deemed worthy of trendy outfits. We squeezed our bodies into clothes that 'fit' if we sat just the right way or didn't need the full mobility of our arms. We were shunned to the back corners of stores to find the plus size section. It was always just a few racks of TERRIBLE unattractive garments that should only be worn by your grandmother. The emergence of plus size fashion was to be the moment that larger bodies were allowed to be fashionable. Plus size women would finally have the opportunity to be offered clothing that was stylish, trendy, and fit well.
While plus size fashion has improved tremendously, the problem is that only one body type is celebrated. 
Usually models either have an hourglass figure or pear shaped. Even if a model doesn't have that shape, the common denominator is that they all seem to have flat stomachs. Why are we so obsessed with one body type?
Is not enough that straight size fashion lines and stores exclude plus size people? Why would plus size brands only market to plus size consumers with one body type? There's just so may questions. Marketing, designing, and simple square footage of retail spaces just wouldn't allow for any fashion line to be so broad. Other fashion lines exclude plus size people as a statement of their aesthetic or, truthfully, just plain disdain for our bodies. I can remember going to the mall with my mom and hanging my head as I walked past store after store with the cutest outfits that I would wear only if they had fit me. But they hadn't made any room for people like me. People who don't have flat tummy's.
Even the aisles were narrow. On the entrance window, down in the corner, there'd be a sign indicating the sizes available in the store. Sizes 2-12. Sizes 0-5. If you are like me, you remember the dark days where there was no such thing as trendy plus size fashion. In middle school, I was forced into the dusty corners of a department store. My eyes would have to adjust to tacky patterns and textures of the shapeless forms of fabric that turned my plump teenage body into a saggy sack of someone else's granny. They expected me to wear that to school!?! Let's take a moment to thank plus size fashion and it's bloggers for saving us from those days.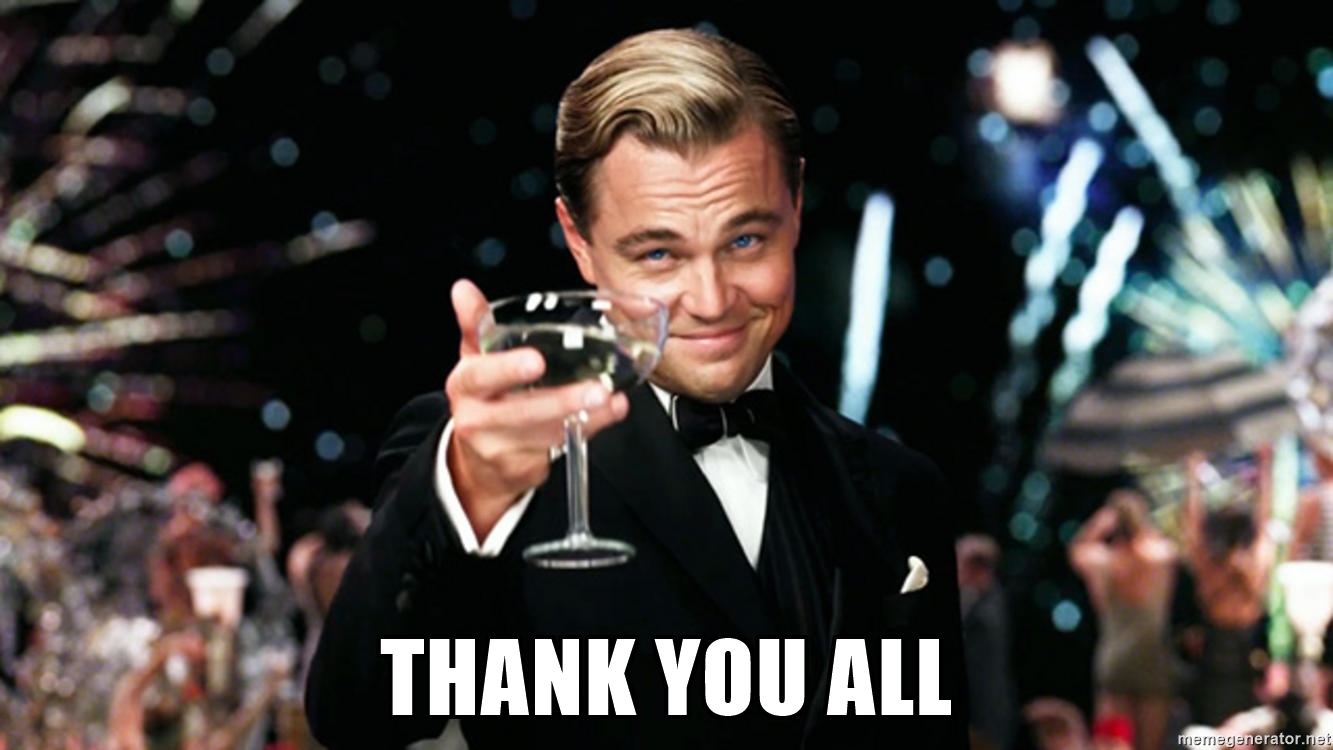 There is a genuine lack of body diversity within the plus size fashion industry. They sell us clothes that still attempt to form us into one by heavily designing garments that fall in an hourglass form. It's like many plus size designers don't actually know how plus size body actually look!. Plus size fashion is an industry that was once progressive.  But they, too, are guilty of eliminating many types of plus size bodies from accessibility to fashion that is on trend. It re-instills a notion that your body is only fashionable when it fits this particular mold. So now, we are plus size people, shopping in plus size fashion when plus size fashion is still not made for us. They changed the fashion industry just to fall into the same body discriminating patterns created by the high fashion and straight size industry.
This practice is continued by the models they choose to hire to sell us their fashion ideals. Most of us shopping for plus size fashion do not look like these models. Again, I get it. They are selling us this ideal image of beauty so that we feel inspired enough to buy their product. But what they are actually selling is the idea that our bodies still aren't good enough. When plus size model Ashley Graham made history by being the first
size 16 model to be on the cover of Sports Illustrated in a super sexy blue bikini, social media went mad! She was everywhere. It was a great moment where so many had hope that body diversity in main stream media sources was finally happening. But this barely scratched the surface of body diversity. Ashley Graham is a talented model and body positive activist but she still does have a socially acceptable body type. When plus size models look more like Tess Holliday, they are more often met with accusations of supporting an unhealthy lifestyle by promoting obesity.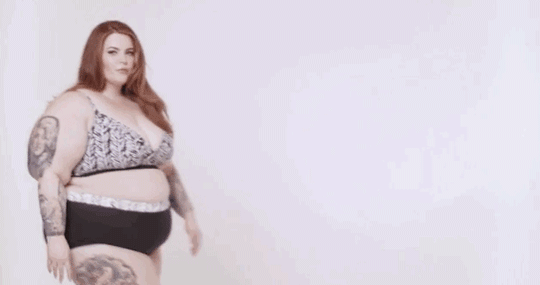 First, I'd really like people to understand that health is not measured by body mass. I really need people to understand this. Second, I have issues with the phrase 'real women have curves' because it seeks to elevate one group of women by dragging another. But in this case it fits! Real women have curves: of the hips, bellies, arms, fat or thin. We need to have more accessibility to adorable fashion! When Tess Holliday did a campaign with Torrid, it was a ground breaking moment. For a leader in plus size fashion to break out of it's own shell and cast a woman who looks different from their typical models,  it showed a sign of support to their customers who often feel ignored by plus size fashion. The campaign was short lived and a model like Tess hasn't been seen on their site since.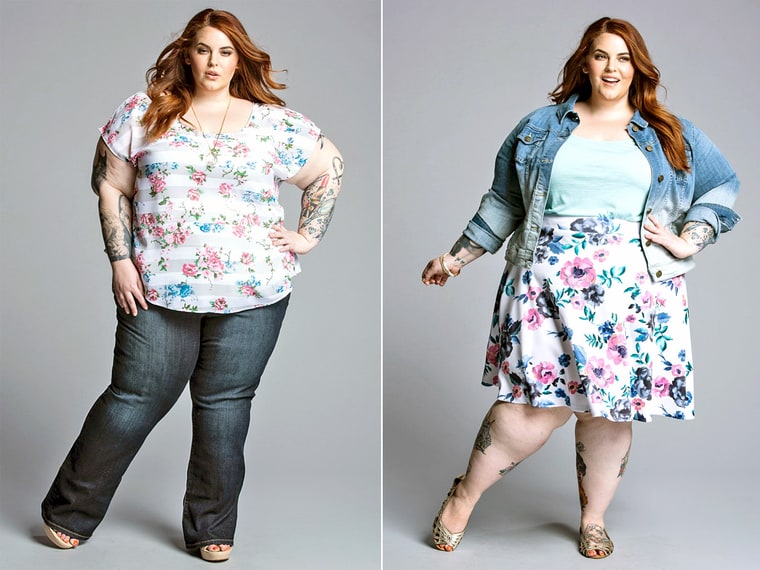 Below are product shots from four different companies that sell plus size fashion. These models all have very similar body types with smaller waists. Models are a reflection of who the brand is designing for. If brands had the courage to design for and hire models who had varying body types, imagine the revenue they could have. Imagine, because it hasn't happened yet.
As a plus size woman who does not have an hourglass shape, I get so incredibly frustrated when shopping for clothes because even in a plus size store, I cannot find my shape anywhere. I'm short as hell, too, so don't even get me started on how I have yet to find clothes that are both plus size and petite (if you have, be sure to comment the store location or web address. No, seriously!) Plus size fashion has excluded me from looking and feeling beautiful in a dress that was made for my body.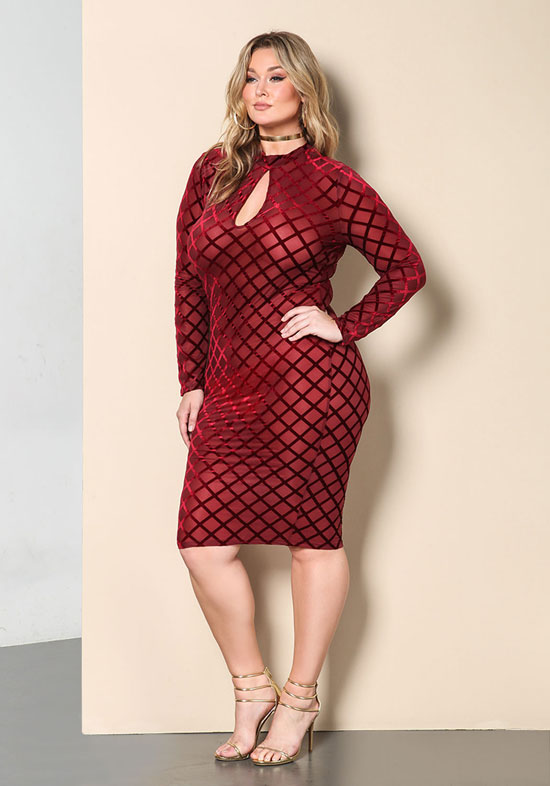 It serves as a reminder that in our society, your body does not belong to you. It belongs to how people see it. Whether consciously or not, that is what the plus size fashion industry is selling to us. It makes them no different than the fashion lines they claimed to be different from.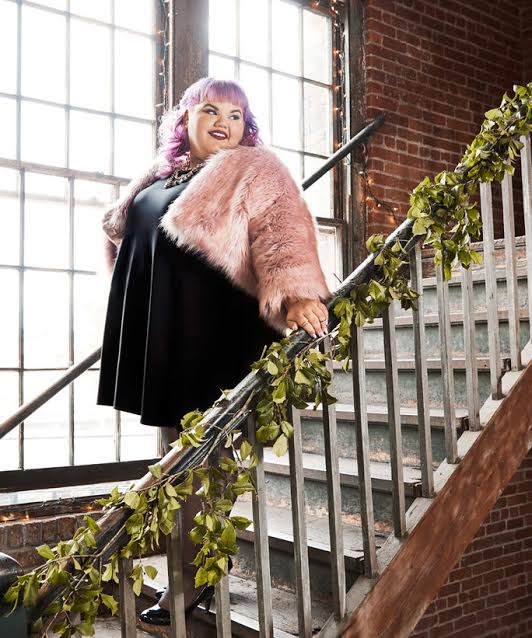 One fashion designer who I think has truly captured body diversity and understands how clothes fit a plus size body is Ashley Neil Tipton. She launched her line of incredibly cute clothes are at J.C. Penney. Miss Tipton at her young age has learned to understand the various types of plus size bodies that there are and it's probably because her body is not the 'ideal' hourglass shape. Her designs allow for your arms to have space to move and your belly to breathe. Her line was so refreshing. Indie plus size fashion has also been a strong in providing unique fashion for all body types. They have had  no limits on who they won't dress. I'm obsessed with their drive to make every body shape look and feel empowered through fashion.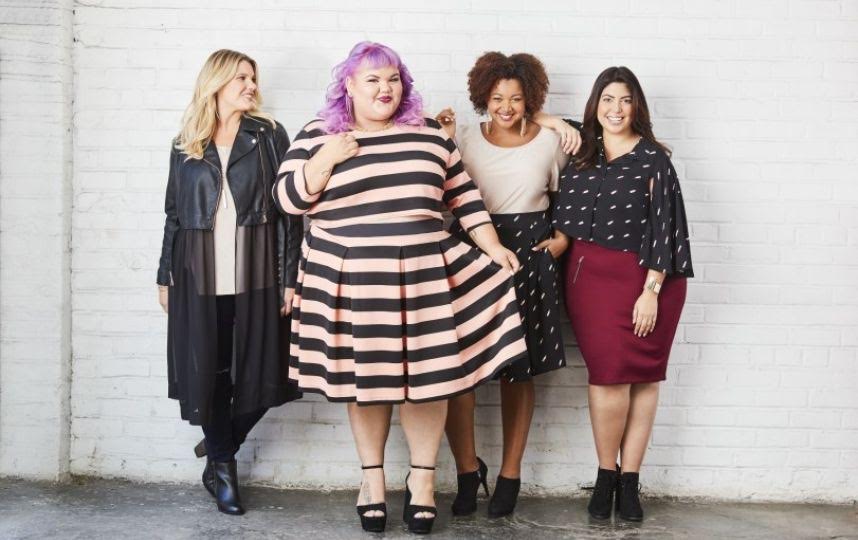 More recently, the plus size fashion industry has branched out and made efforts to be inclusive by extending the sizes they carry. Torrid recently made their clothes available in sizes 10-32 and even made jeans in varying styles and shapes. In addition Eloquii and Ashley Stewart have all included extended sizes.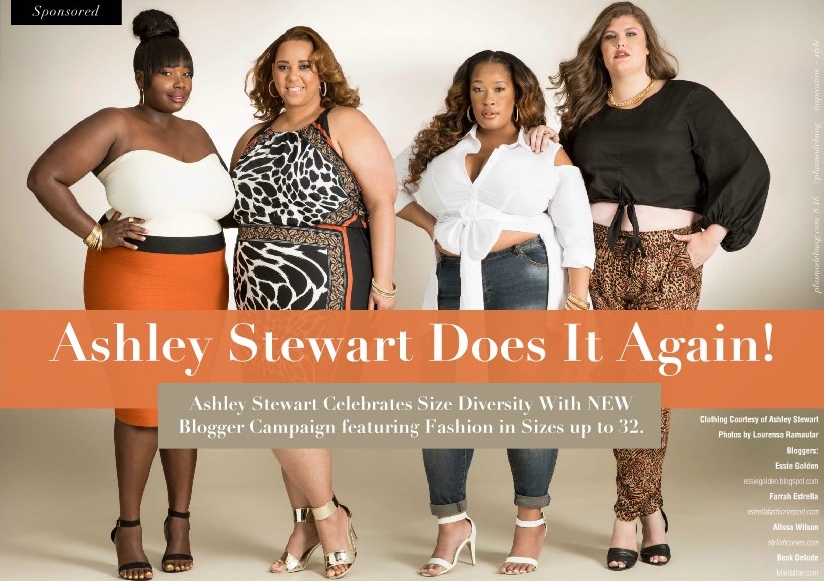 Although the industry has been progressive with the addition of extended sizes, there is still more work to be done when it comes to the types of models that are being chosen to represent plus size women. We need to see more diversity in body types when it comes to celebrating the plus size body.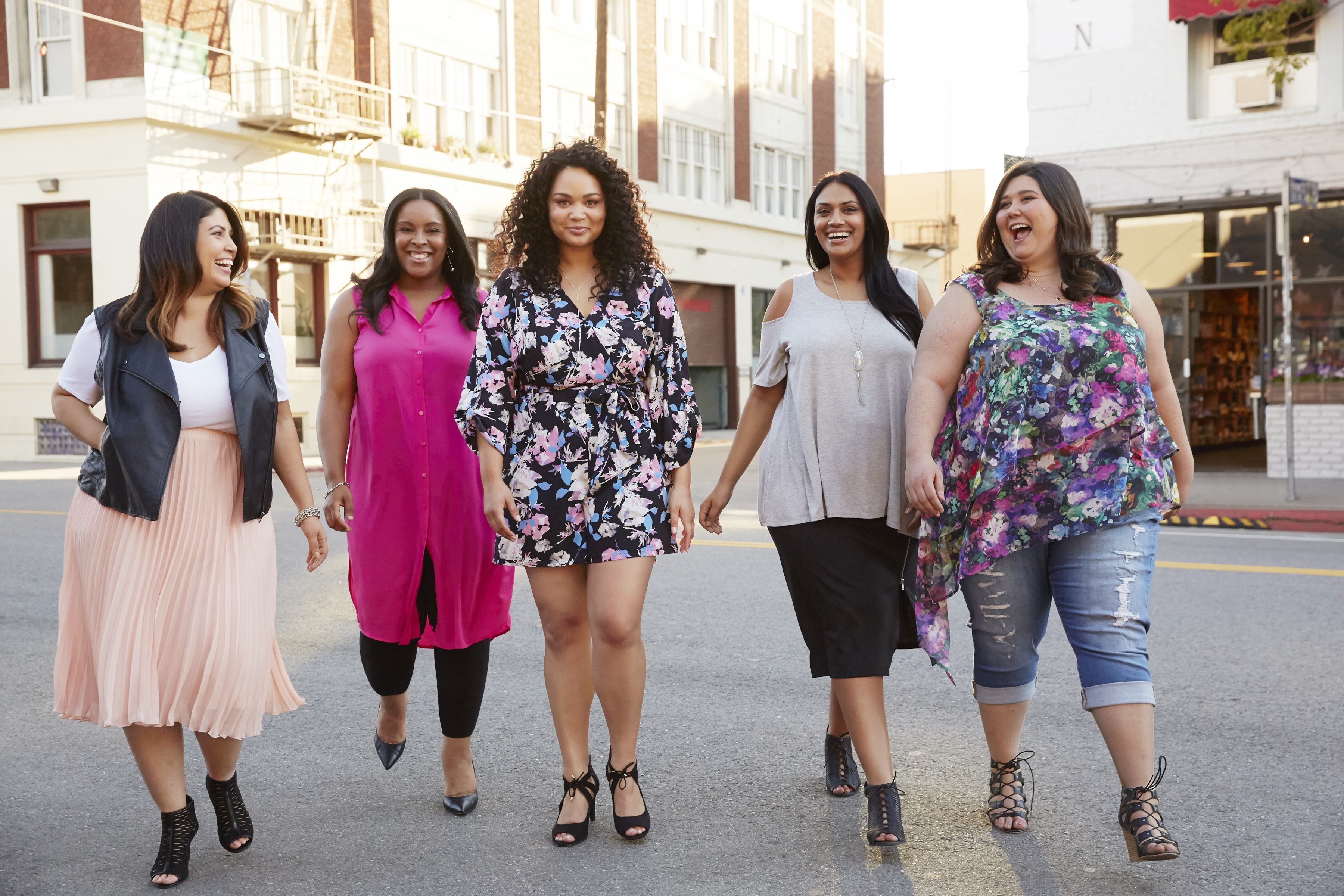 They have the power to change this! Mainstream plus size fashion, such as Torrid and ASOS, already makes a statement that you can be the best dressed in the room and still be plus size. Let's urge them to take a step further. I don't want us to live suffocated by a beauty ideal that excludes us. You are beautiful and you matter even if your body hasn't been seen in a magazine.
I'm just looking for fashion that makes me feel as bad ass as Rebel Wilson looks, tbh. 
 Do you feel like the plus size fashion industry only celebrates one body type? Share your thoughts.