One of my goals this year was to collaborate with more fashion bloggers. I've been in this industry for years and have done my share of collaborations with other influencers. However, over the years I've slowed down on doing them. During fashion week this month I teamed up with fellow fashion influencer Nikki Freestyle for a fall fashion collaboration.
One of the things I've learned over the years is that when you collaborate with other dope women, something magical happens. Every time I've partnered with another female we've done great things. Society has always promoted competitiveness when it comes to women. I'm here to tell you that you don't have to compete. The best thing to do is to collaborate. Join forces.
Teaming up with Nikki was a no-brainer for me. I've been a fan of fashion blogger Nikki Freestyle for years. She is the perfect medley of chic, sophisticated, and sexy. We wanted to create a couple of fall fashion looks based on one of the hottest trends. Leather is everywhere this season and we decided to wear the same leather dress and style it two different ways.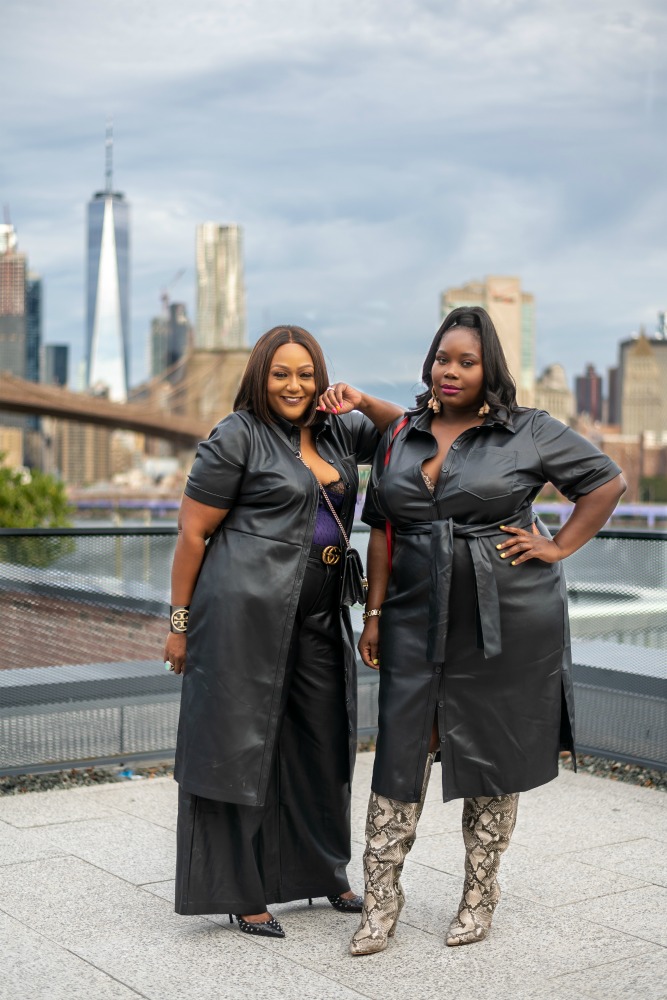 Can I just say, look at how far fashion for plus size women has come. I remember a little over 10 years ago you couldn't find a leather dress in plus sizes. You would have to get it made. Now, we have multiple options. This faux leather dress is from Eloquii. It's a shirtdress that belts at the waist. I wore it as a dress and added a pair of snakeskin printed boots also from Eloquii. Nikki styled hers as a duster and paired it with a pair of faux leather wide leg pants from Eloquii.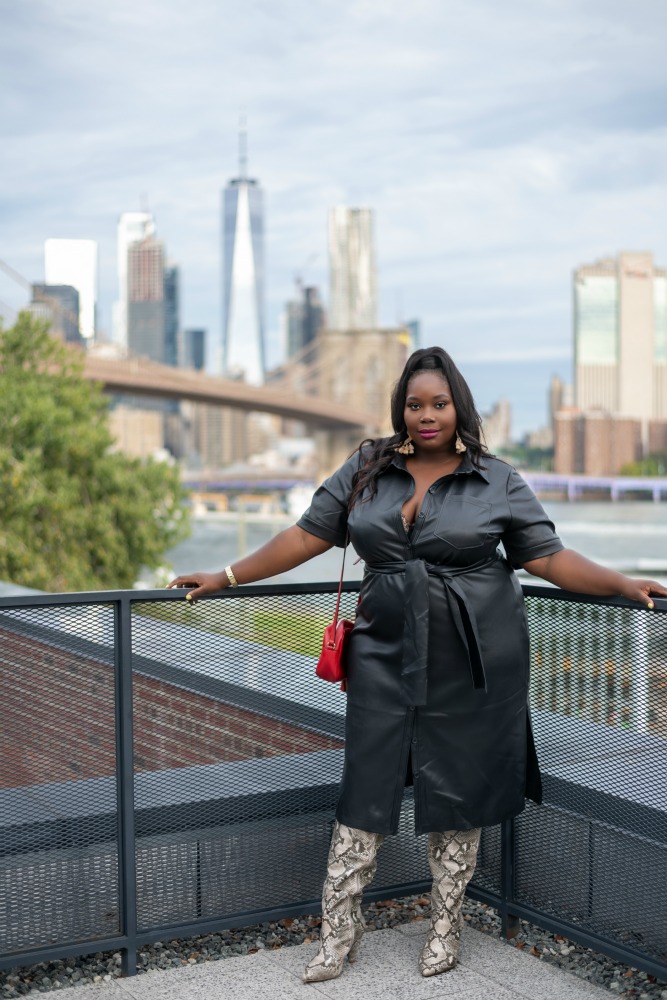 ---
Shop Our Look
For our second fall fashion look, I opted for a mod style belted jumpsuit and Nikki continued with the leather theme by slaying in a tan leather pant and jacket set.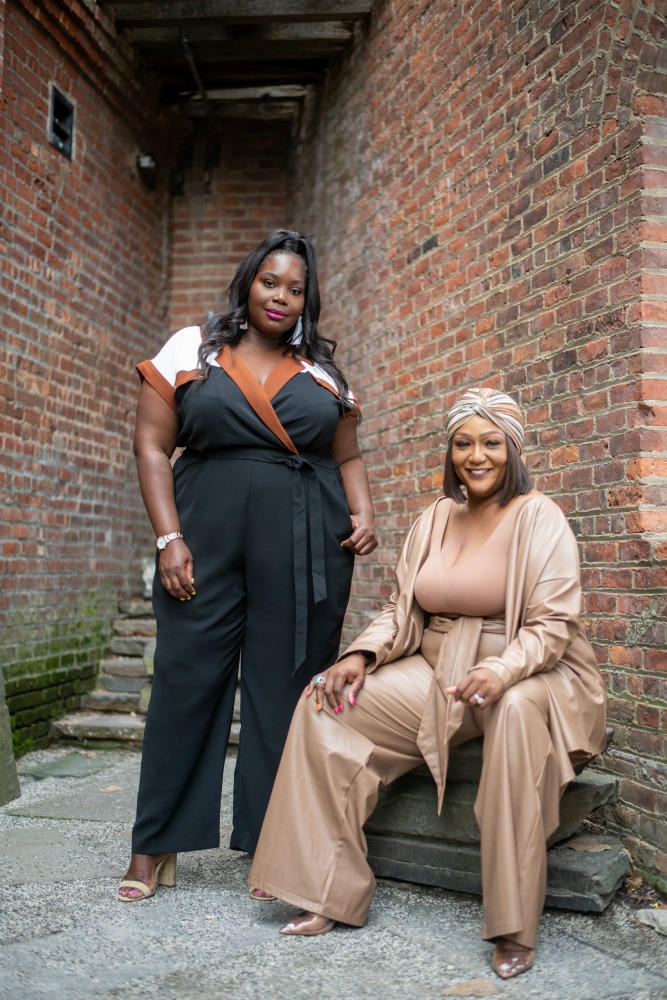 I got the jumpsuit from Eloquii. I love the fit on this jumpsuit. I wore it with a pair of tan nudist heels from Steve Madden.
There's a saying that I love. "Collaboration over competition." It's a wonderful thing to admire the work and talents of another woman and team up together.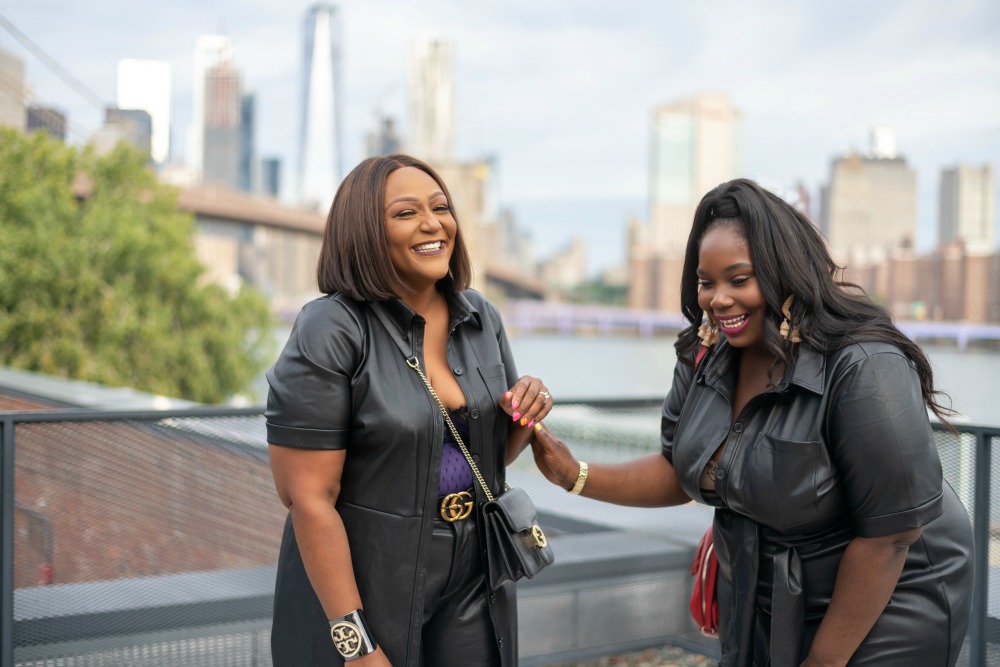 Make sure you head over to Nikki's blog at NikkiFreeStyle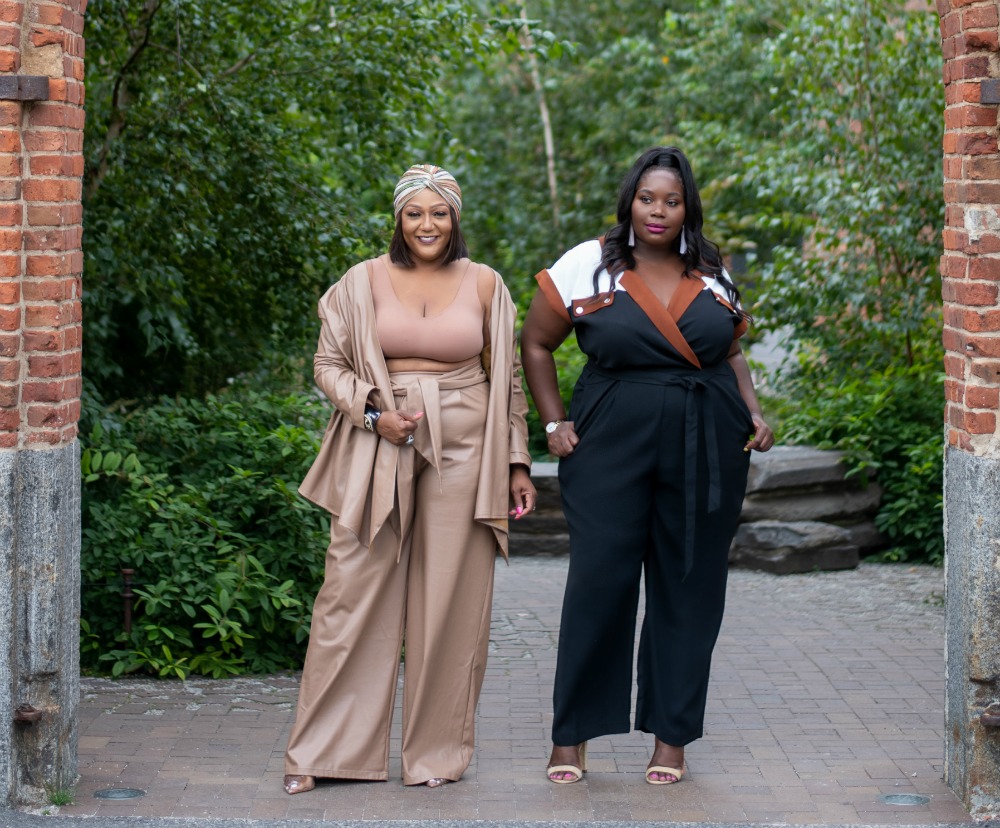 Get a behind the scenes look at us filming this collaboration. Also, sign up for the Stylish Curves Youtube Channel