The Latest Plus Size Fashion Youtube Videos
Did you know Stylish Curves has a plus size youtube channel? Check out the latest plus size fashion hauls, including plus size designers, retail brands, and makeup.
To watch any video on Stylish Curves youtube, scroll down past the photo below and click on any video..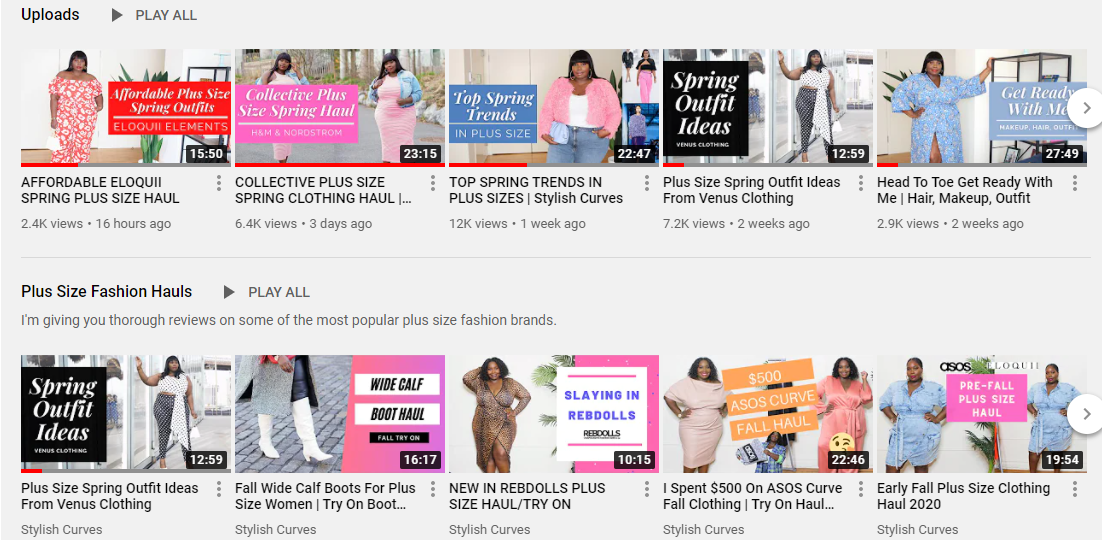 Sometimes seeing photos of plus size clothing is not enough. Most plus size women need to know how clothing will move and truly fit their body. That's why Stylish Curves created a youtube platform. 
On our youtube channel you get plus size outfit ideas, shopping experiences, and you get to see the latest plus size trends and seasonal collections. All on a plus size body.
You can watch some of the most recent plus size fashion youtube videos below. Also subscribe to the Stylish Curves Youtube channel.