For those of you who want stylish clothes that are budget friendly, get excited. Today Walmart announced their newest private label for plus size women. Let me introduce you to Eloquii Elements. An affordable plus size clothing line that features everyday fashion for women sizes 14-28. Evertything in this new line is priced $50 or less.
Eloquii Elements Affordable Plus Size Clothing
What's so cool about this new Walmart plus size clothing brand is that Eloquii style and fit experts designed it. In addition to their modern style, Eloquii is also known for their fit. Their clothes are cut and designed for  plus size women with various body types. So now we can get that same fit and style at a much more affordable price.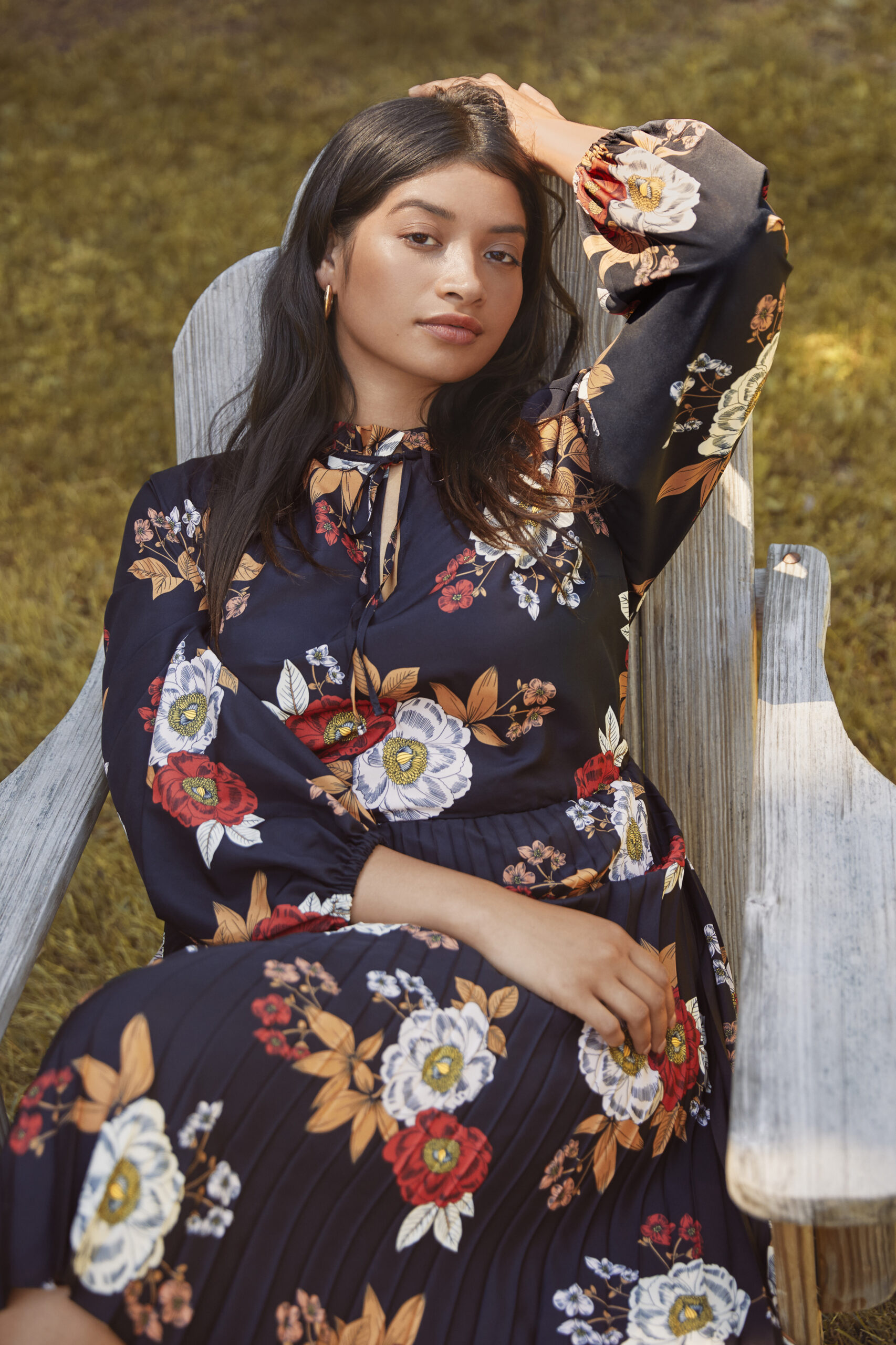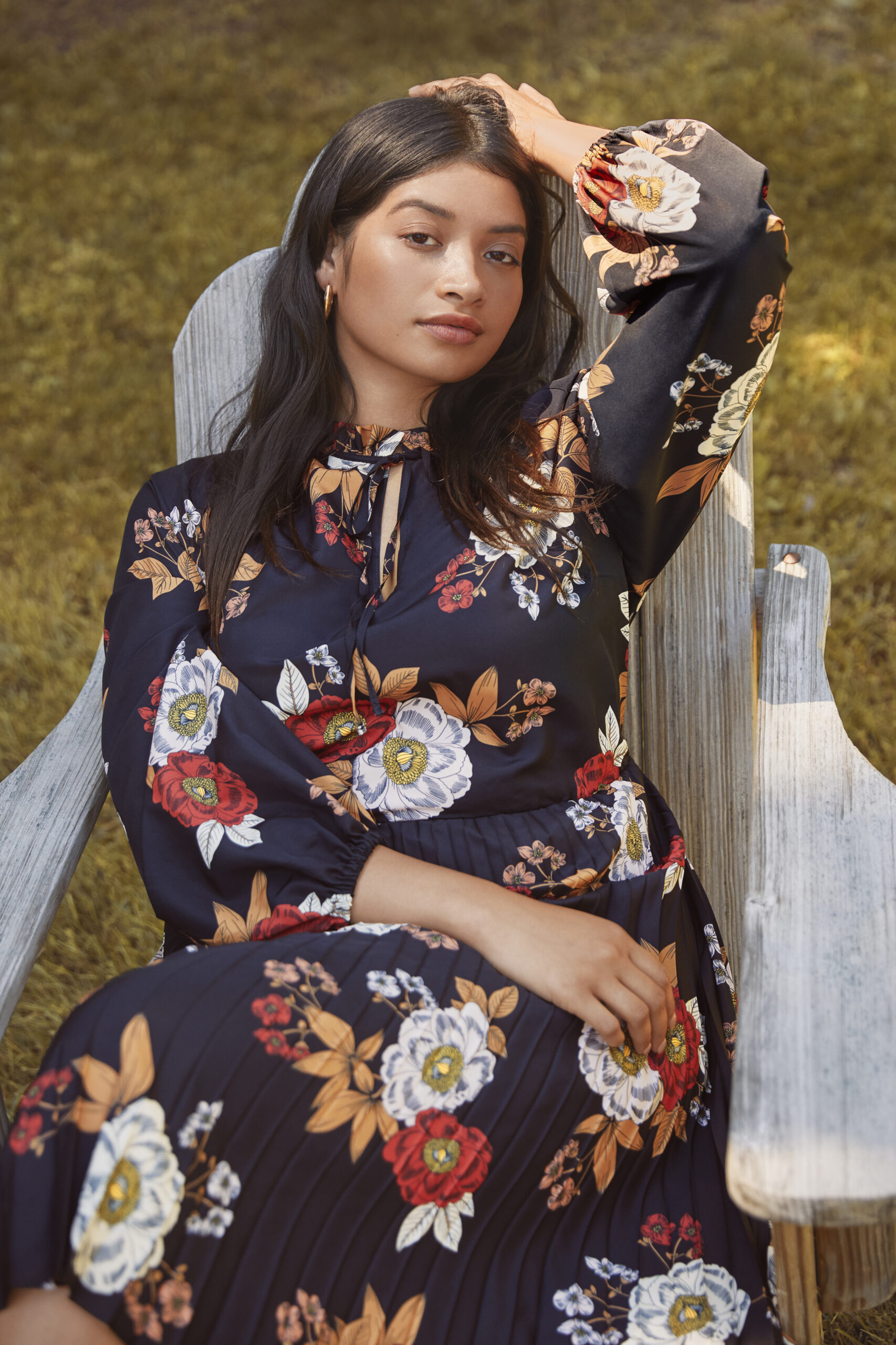 Eloquii Elements is exclusively sold at Walmart.com and Walmart.CA. In addition, it will be sold at select Walmart Canada stores and on Eloquii.com.
Some of you may be wondering why this brand was created. Well, Mariah Chase who is Eloquii's CEO had this to say,
"We're excited to launch ELOQUII Elements exclusively with Walmart, making our signature fit and fashion accessible to a broader group of women sizes 14-28," said Mariah Chase, CEO of ELOQUII. "Design, quality, fit and fashion have always been at the heart of everything we do – it's the reason we're here.  We know everyone deserves great fashion — we've priced our items from $17 for a signature puff sleeve tee to $50 for a faux leather jacket, complementing Walmart's portfolio of brands."
Plus Size Outfits From Eloquii Elements
The new clothing brand offers some pretty snazzy pieces. There's a slew of dresses, tops, jumpsuits, and of course denim. These pieces are designed to be versatile, comfortable, and easy to wear. Especially for women on the go. You'll even notice some of the looks are similar to current Eloquii.com styles. Checkout a few looks from Eloquii Elements below.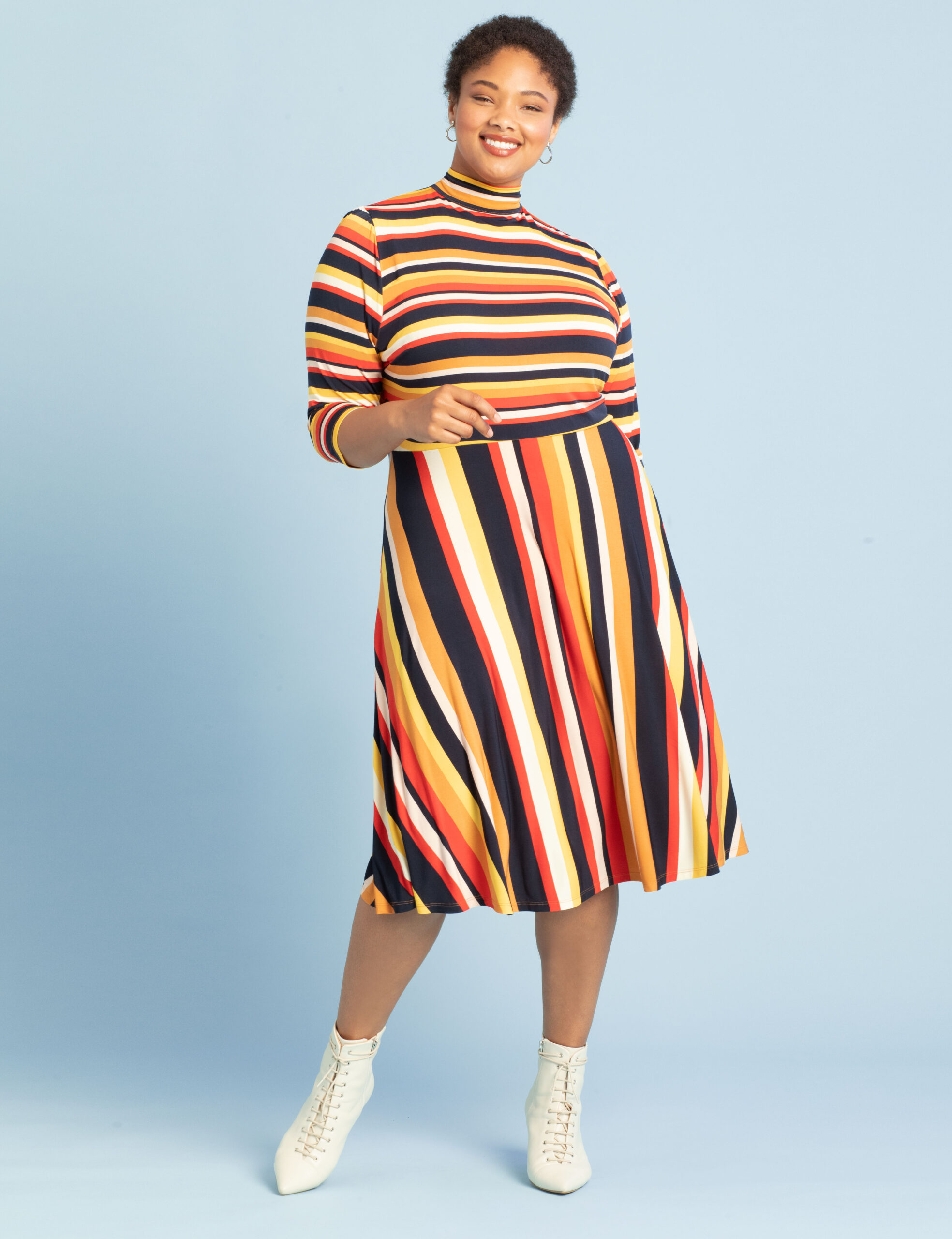 Ruffled Top and Tie Waist Pants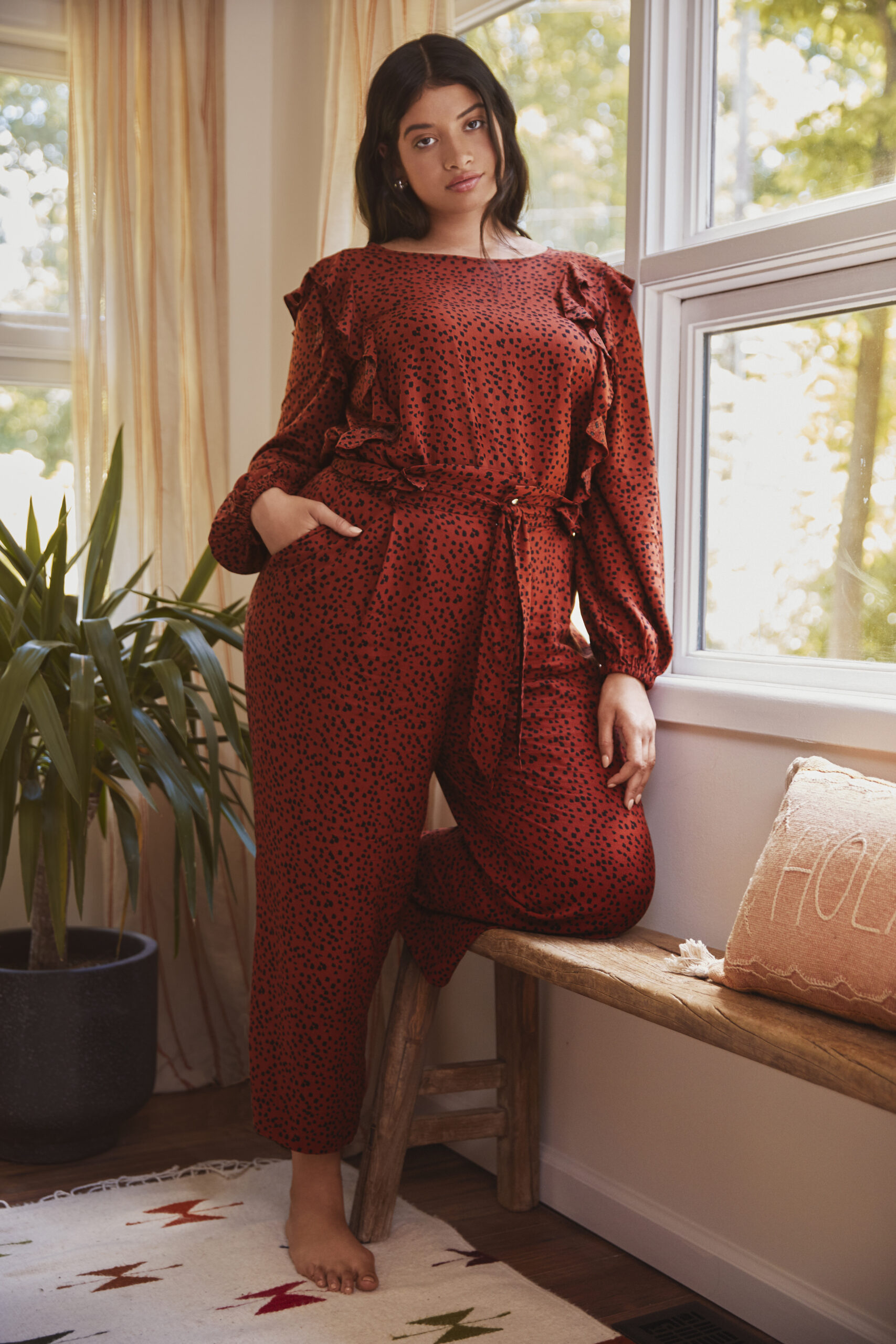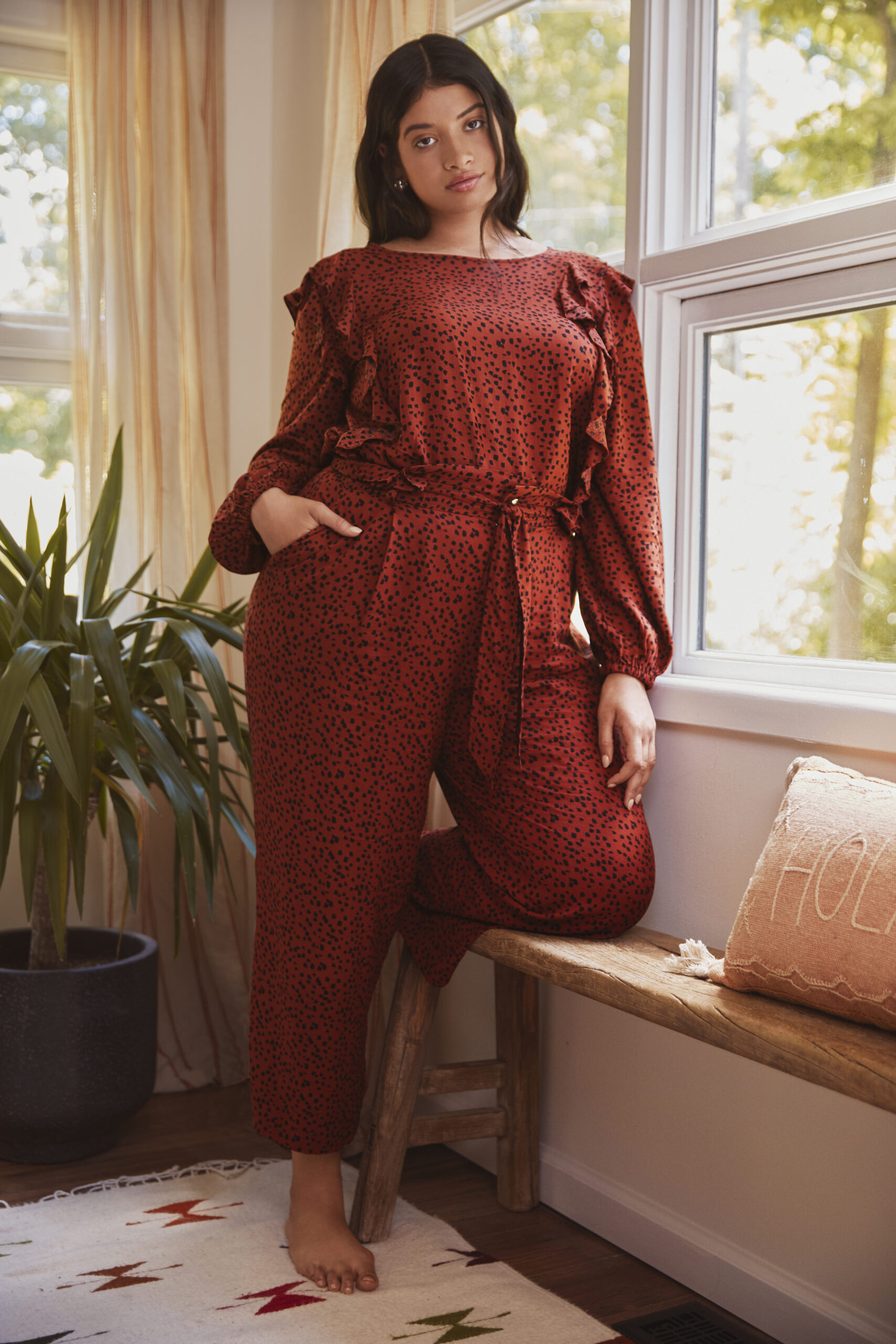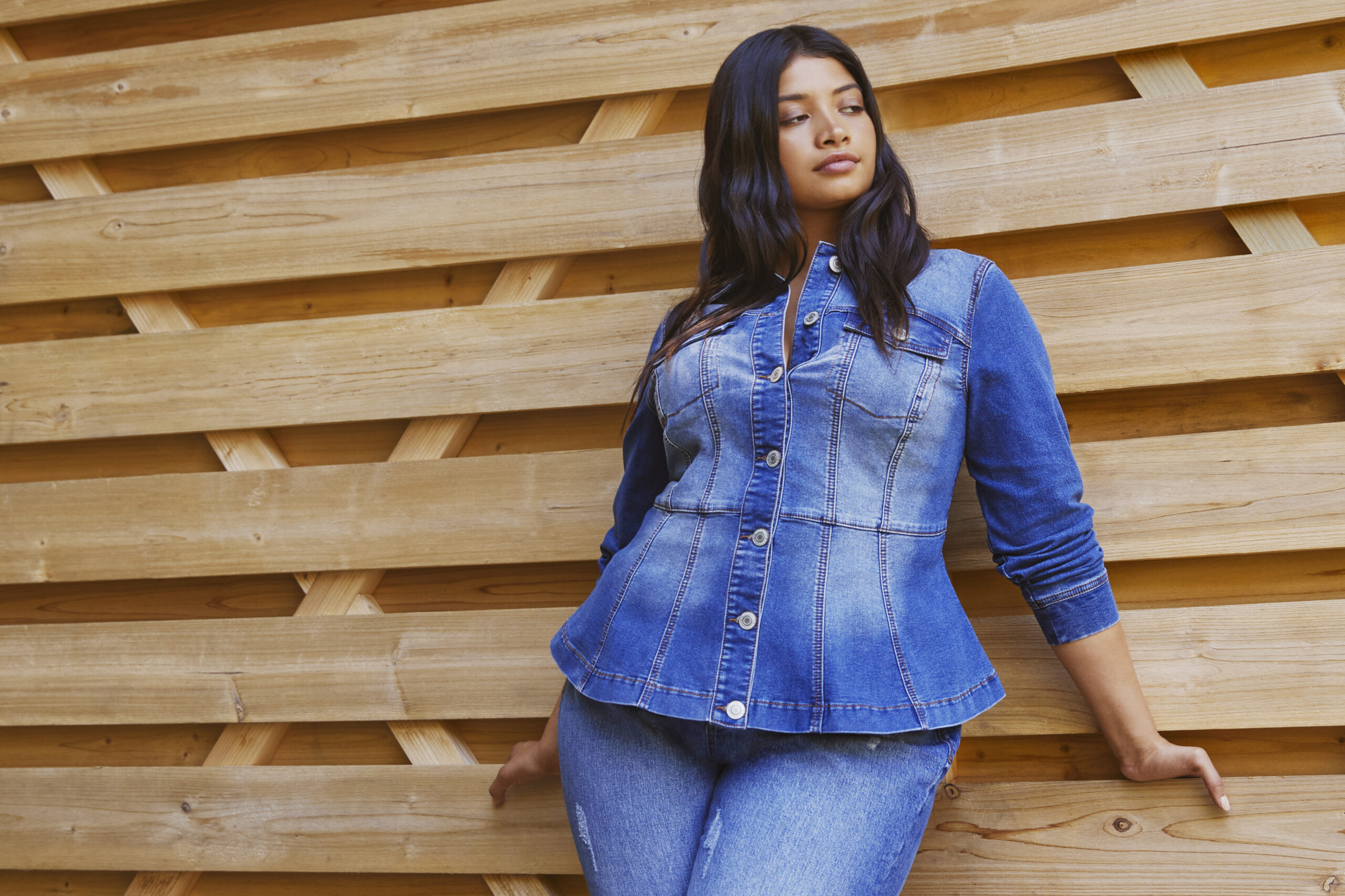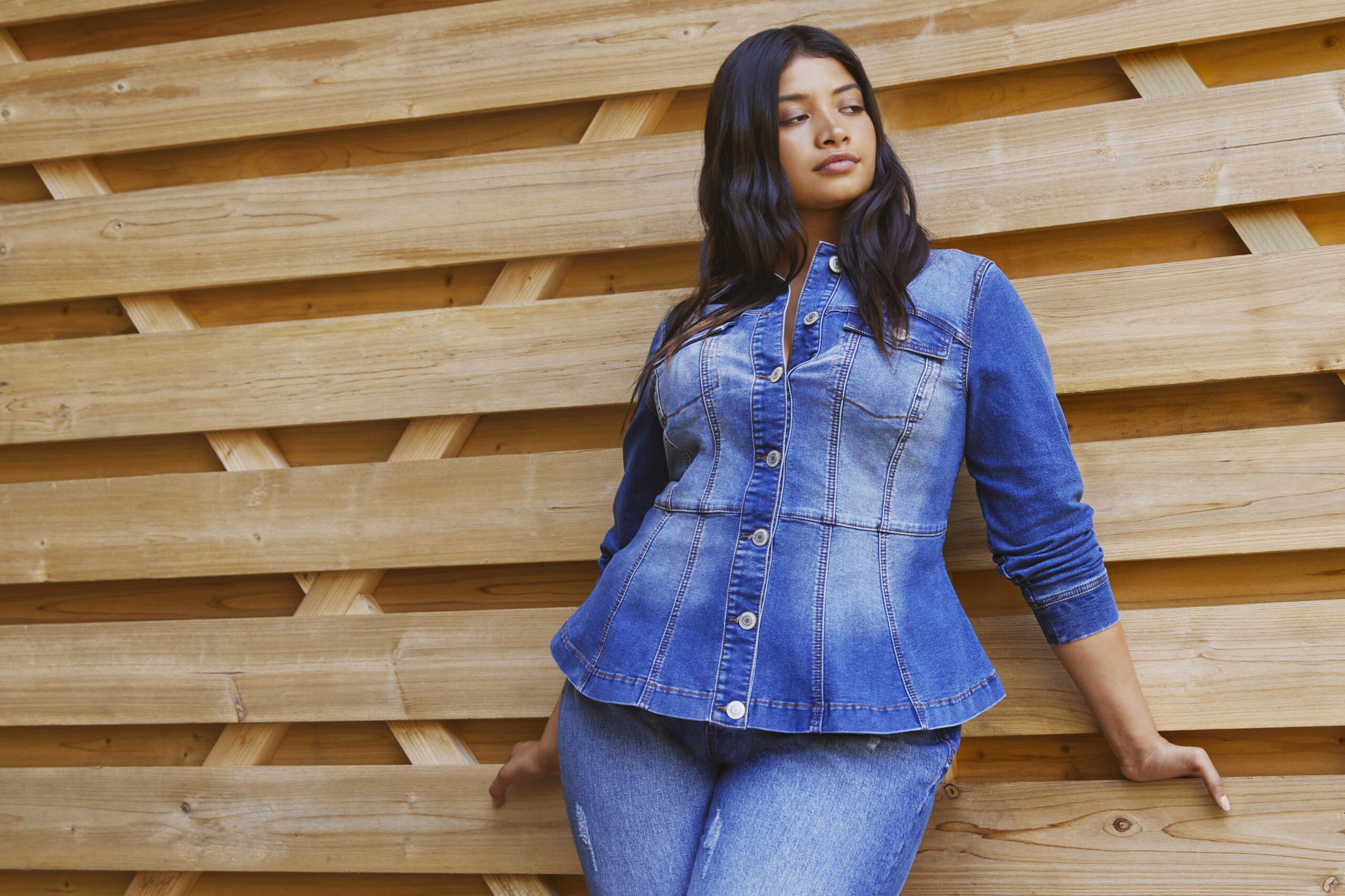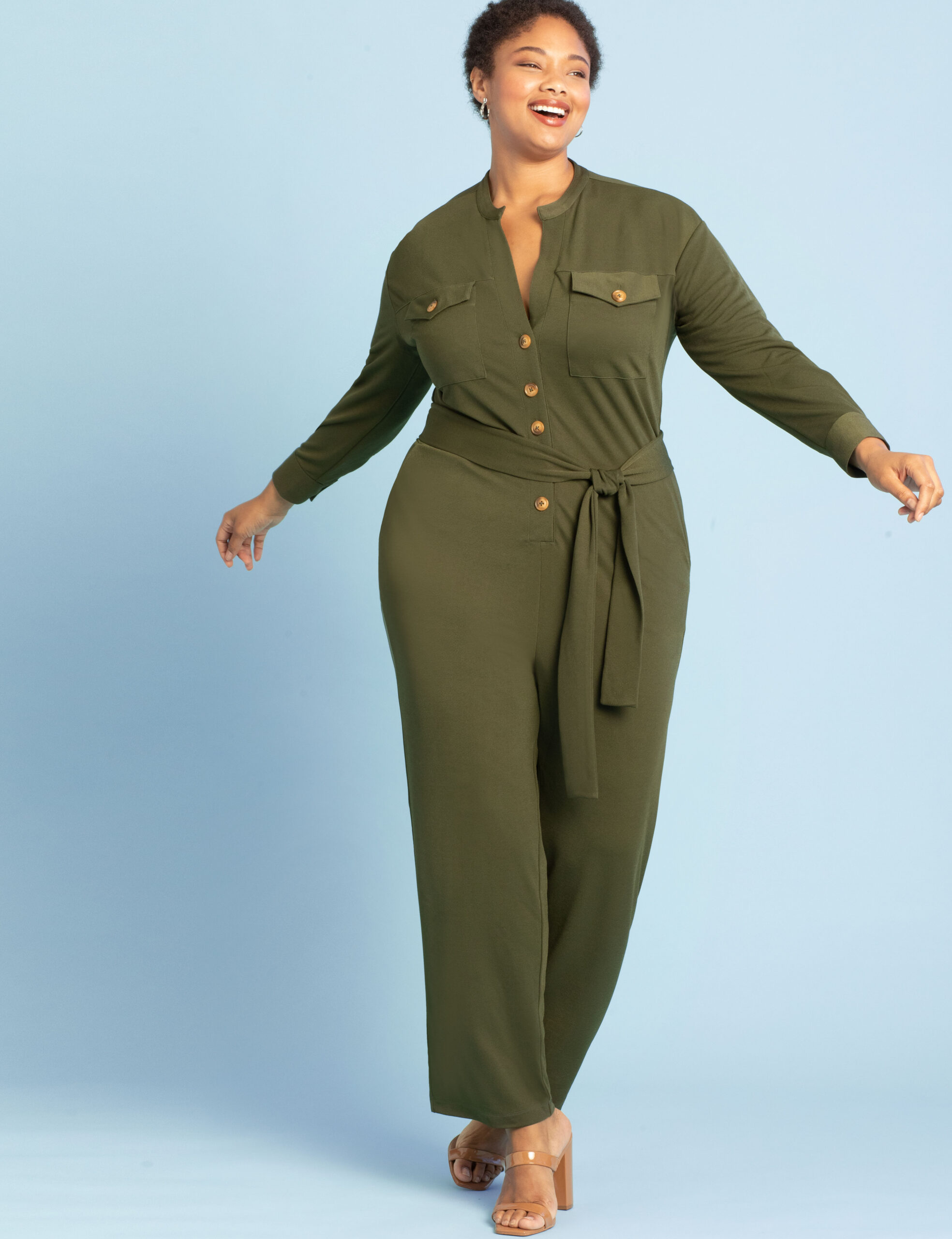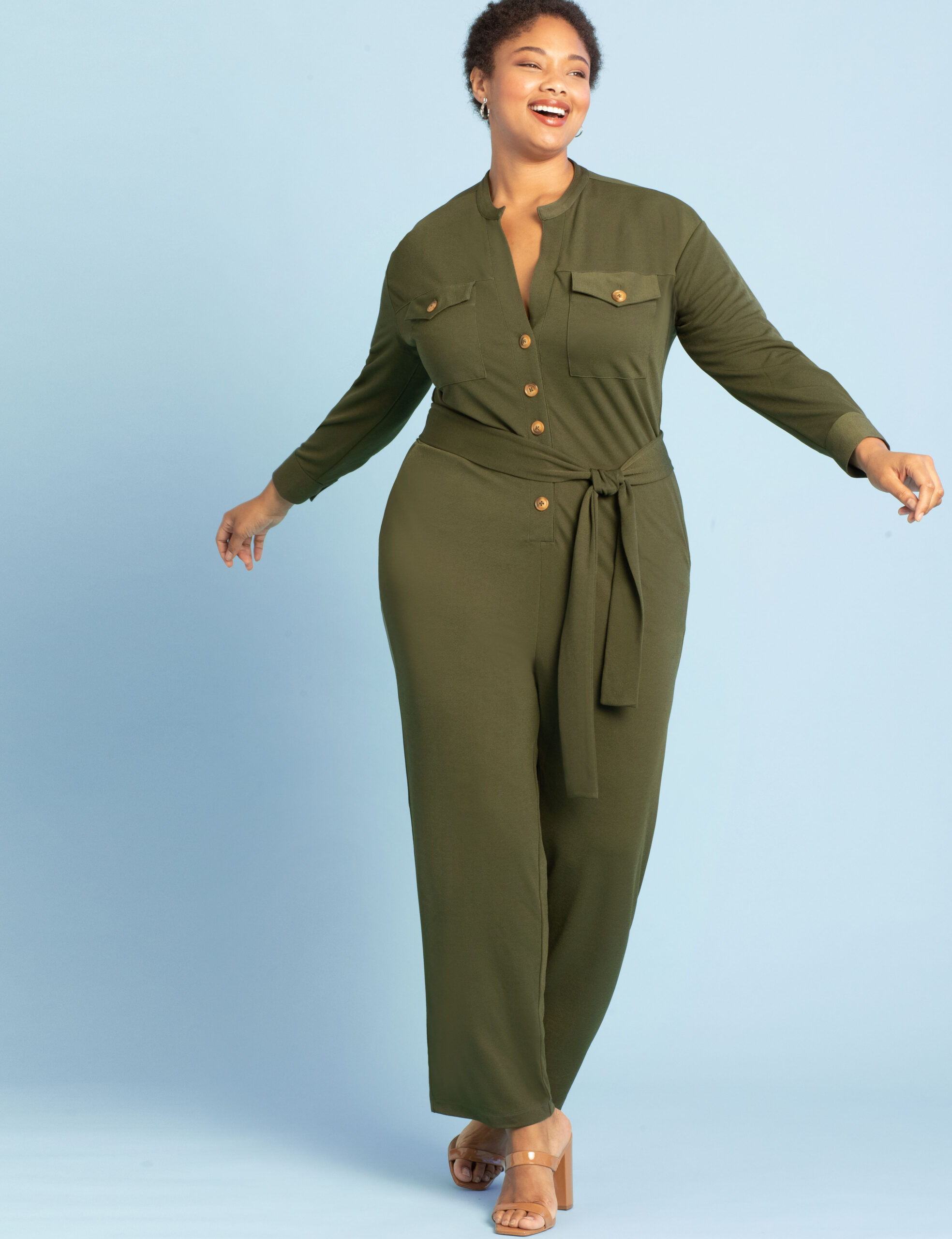 Distressed Mom Jean, Stripe Sweater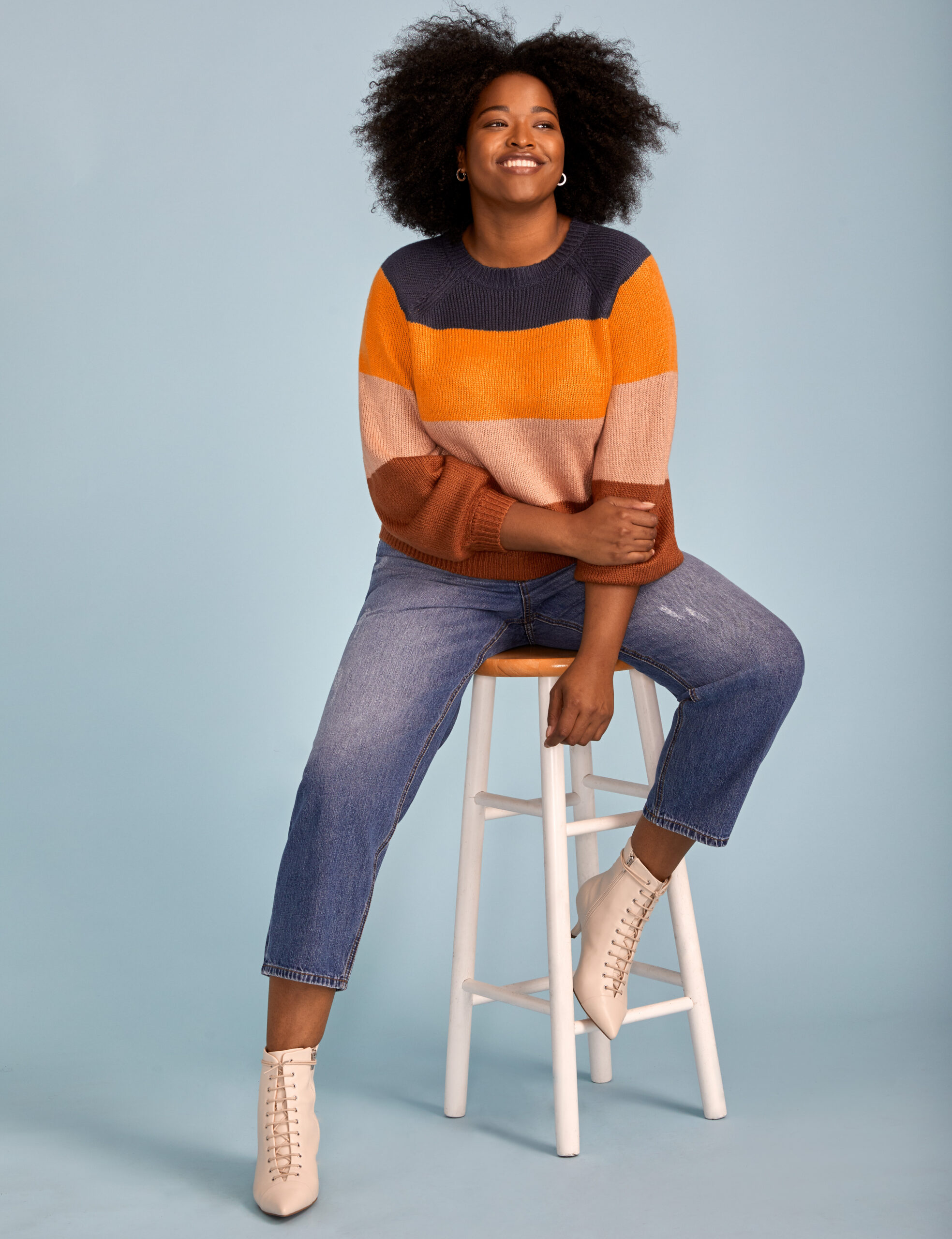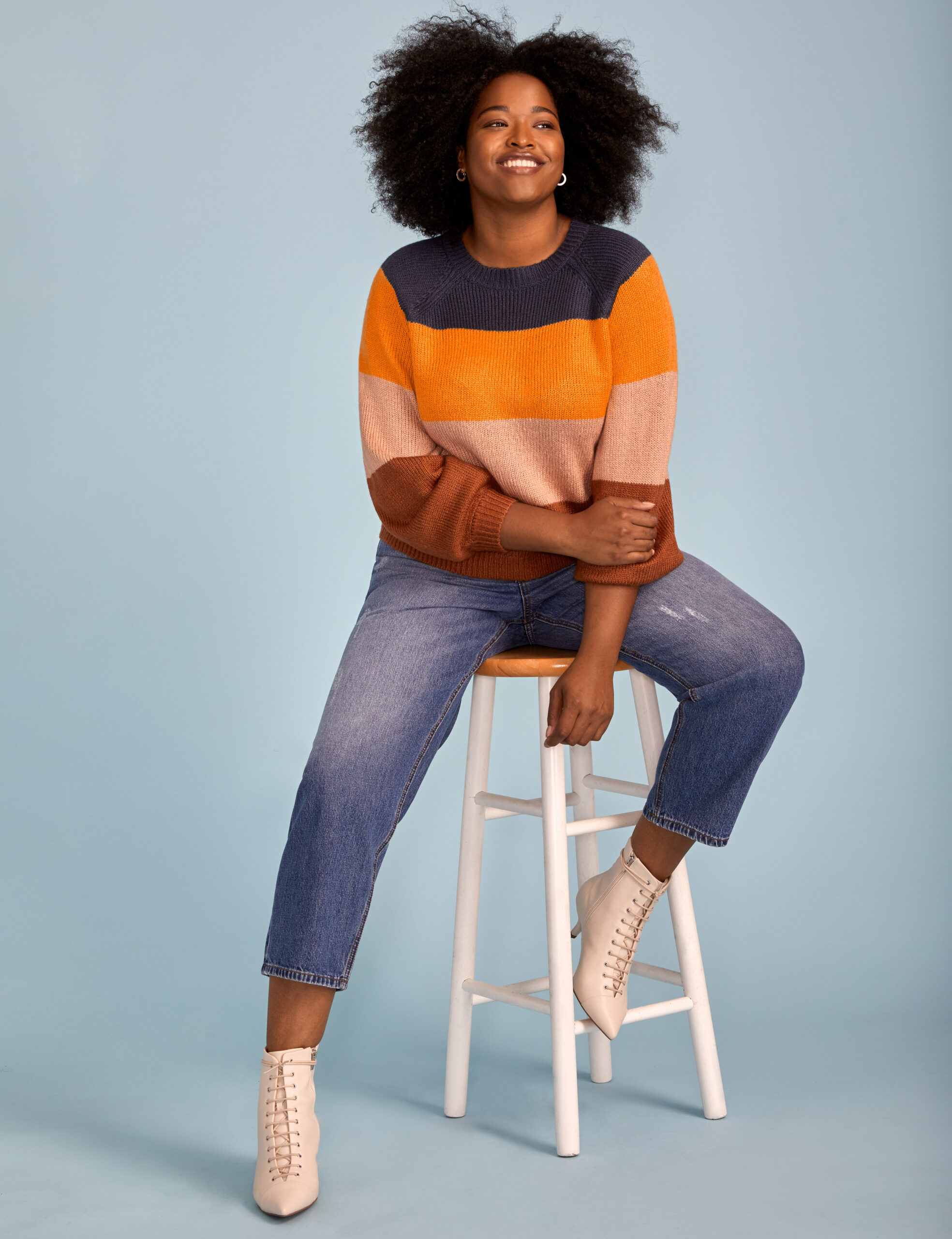 With Eloquii Elements Walmart is continuing to position themselves as a major player in not only the fashion industry but in the plus size market. I've found some amazing pieces from Walmart's plus size fashion brands like Terra & Sky. Also, I've shopped other Walmart brands like Scoop which offers plus size options.
I think this new affordable plus size clothing brand is going to be a big hit with plus size consumers because its not too basic. Also, these are styles that I think would work for women of all ages and walks of life. I'm also here for the price point too.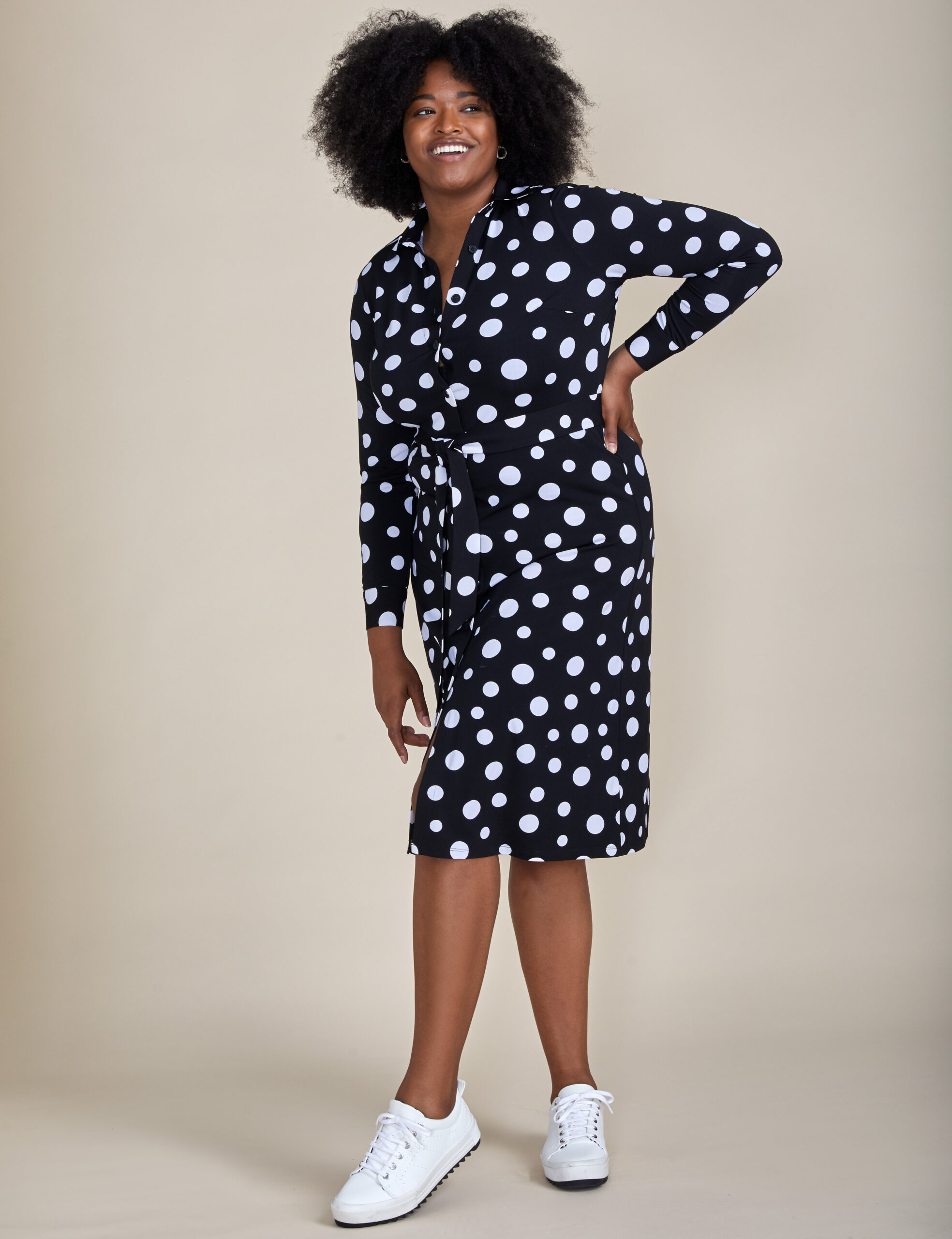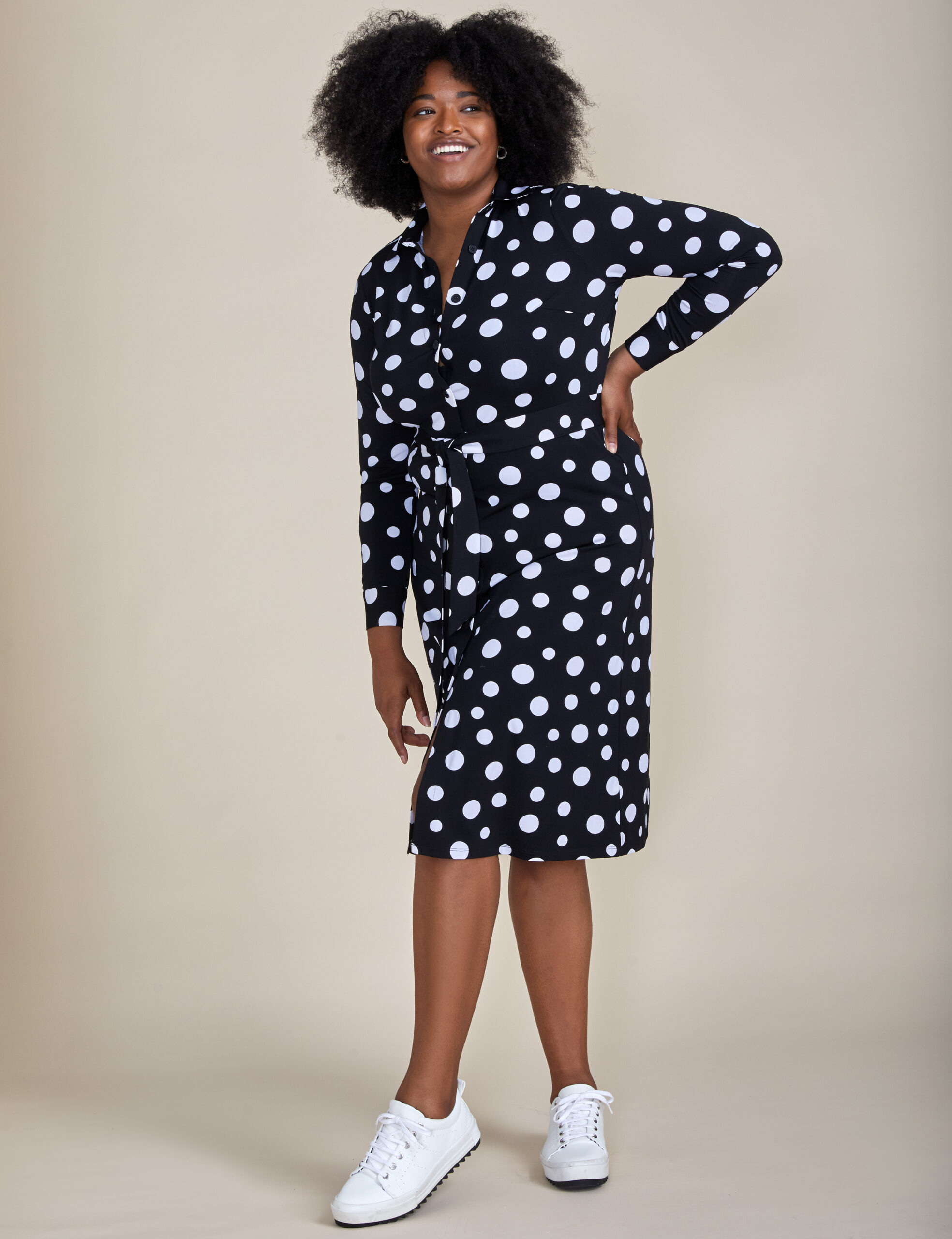 Will you be checking out this new brand from Walmart and Eloquii?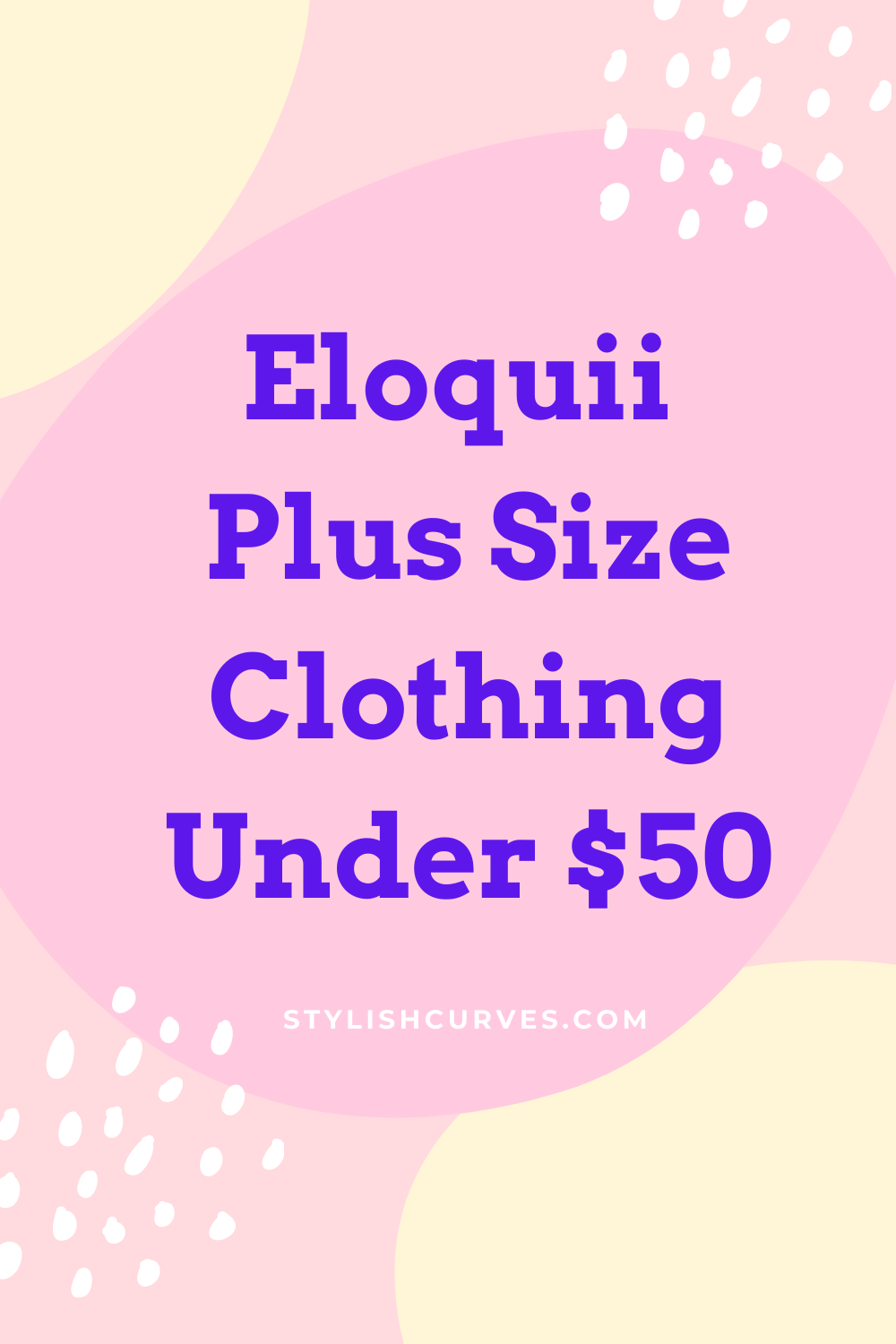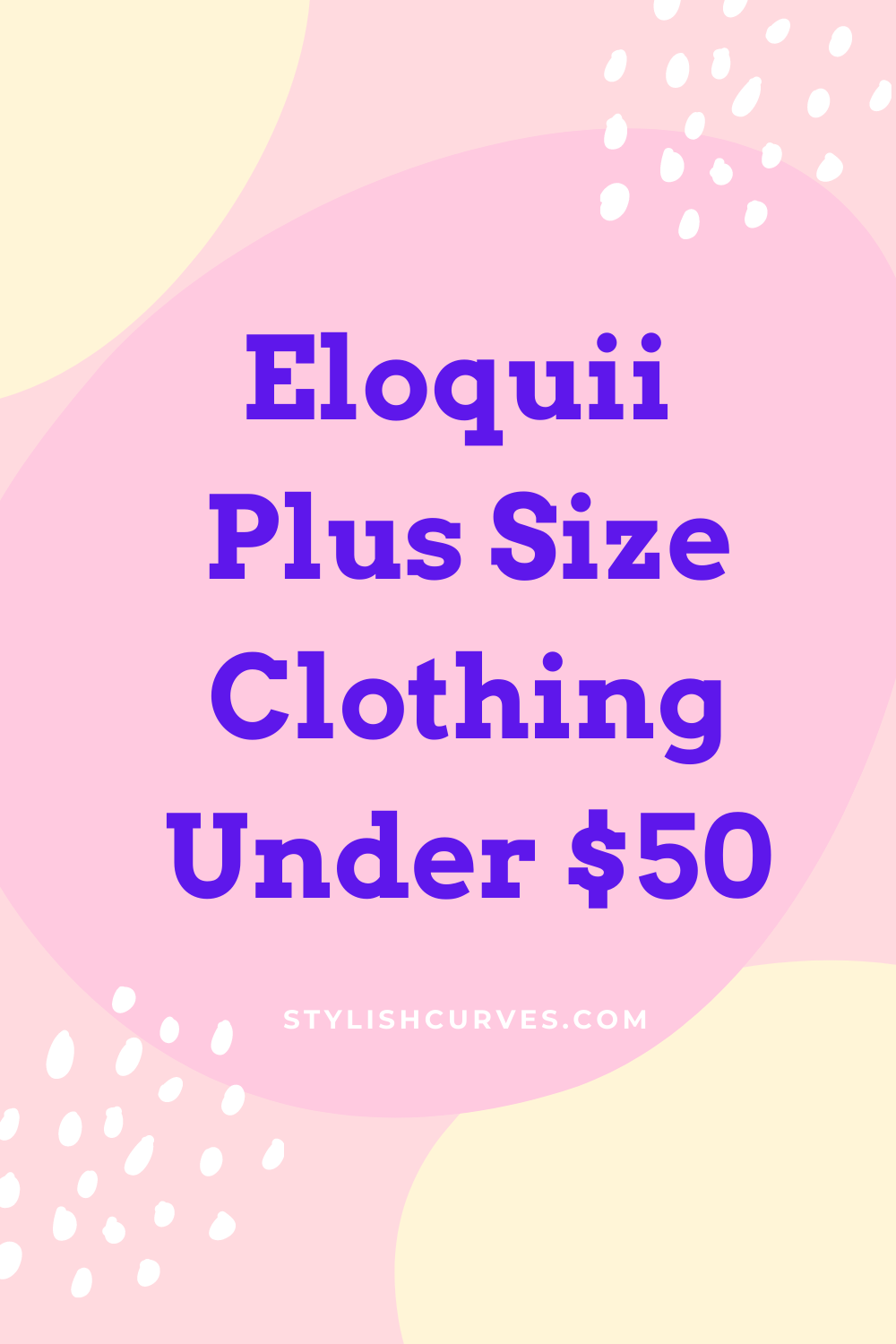 You can shop Eloquii Elements at Walmart.com and at Eloquii.com