If you're looking for stylish holiday outfits this year, then you need to checkout Walmart Plus Size Fashion. This year, Walmart is bringing their A-game. They have a slew of brands that are offering head turning pieces.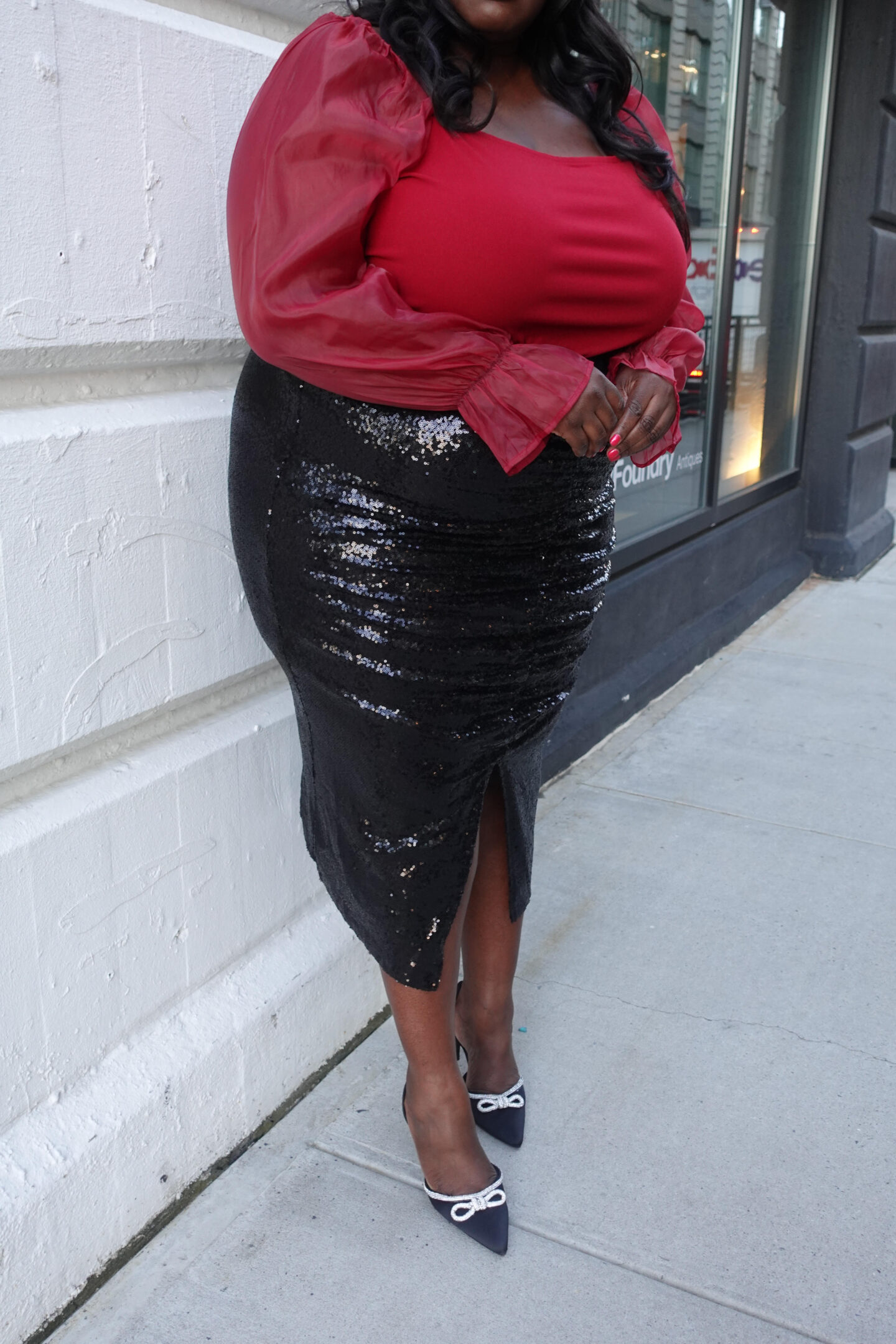 Between Thanksgiving and Christmas there's always a ton of parties and holiday events happening. As a fashion editor and influencer my calendar is already filling up. So, I am going to need some cute and stylish pieces to wear.
Walmart has become a go-to-site for plus size outfits. This month I picked up a few pieces that I can mix and match. From sequins to organza sleeves, these pieces will definitely be conversation starters at my next event.
Walmart Plus Size Holiday Outfits
For a simple yet stylish holiday outfit, I found a sequin skirt with ruched details and a front split from Walmart. When it comes to holiday style, you definitely need something with sequins.
At first I was going to create an all black look but I decided to add some color. Which is why I went with a burgundy organza sleeve top. It paired nicely with the sequin skirt.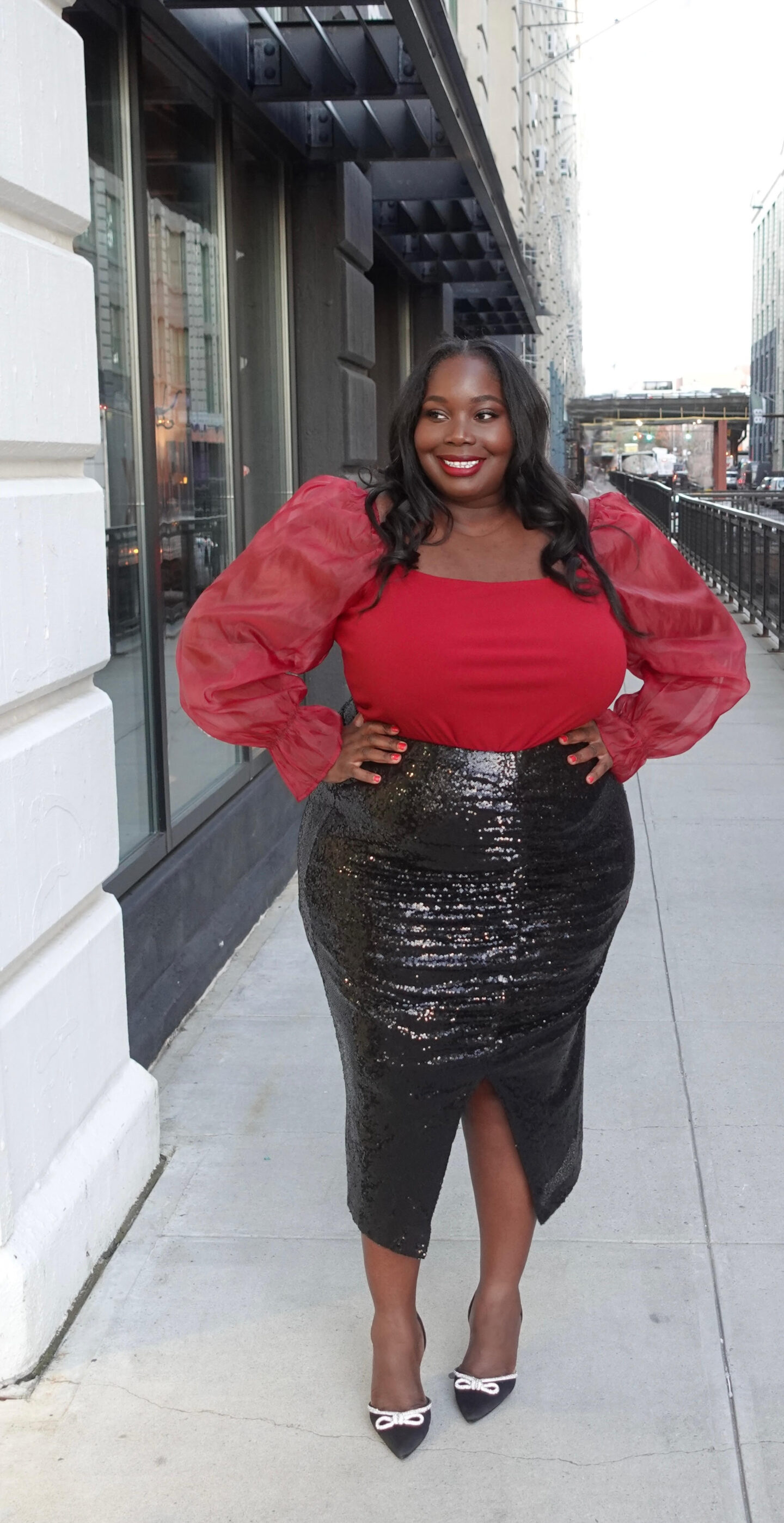 In addition to fabulous clothes, Walmart Fashion includes cute shoes too. From heels to ankle boots. To finish off this look I added a pair of satin slingback pumps with sequin bows on the front.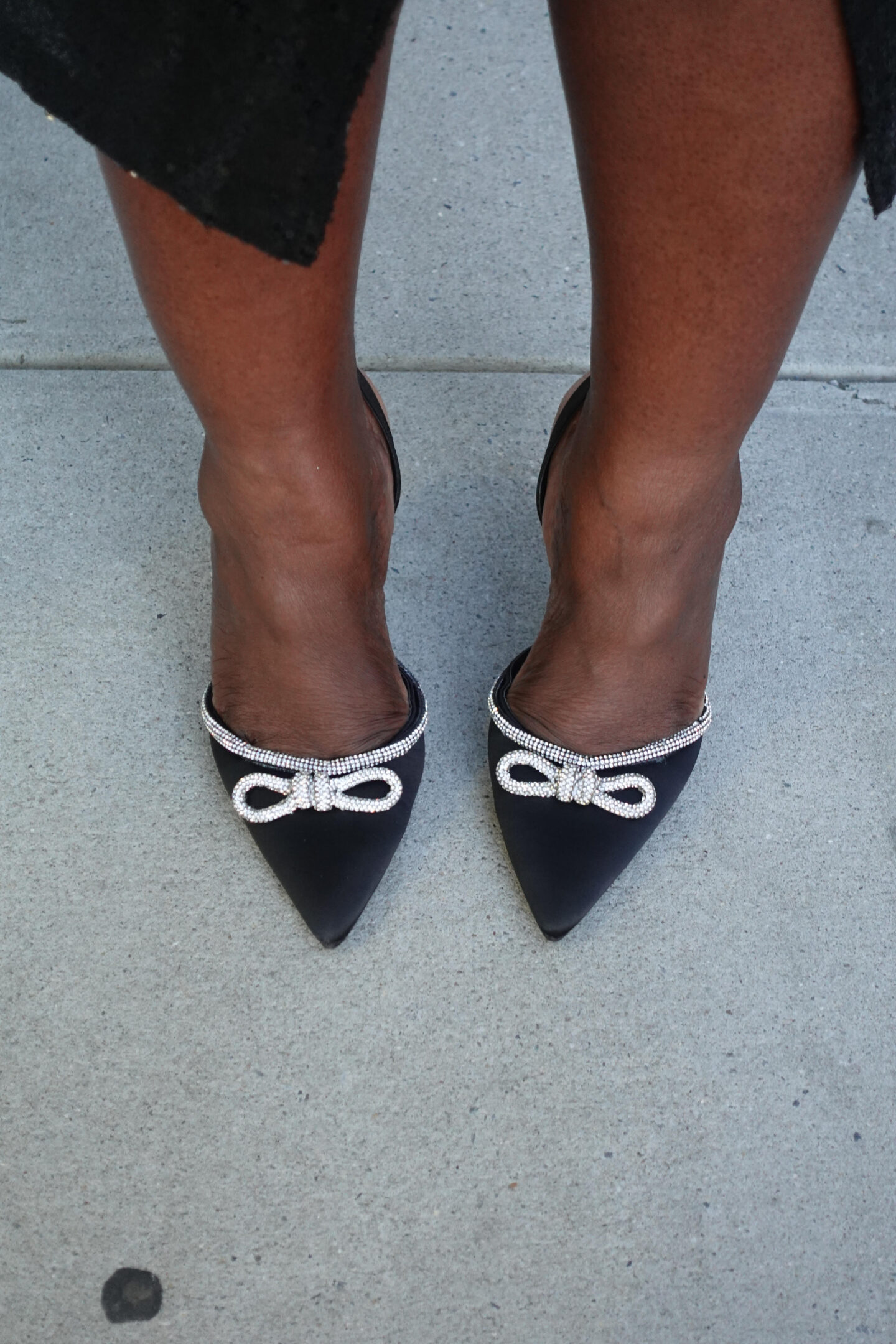 I love this Walmart plus size fashion holiday look because I can wear it anywhere. Plus it makes me feel and look chic.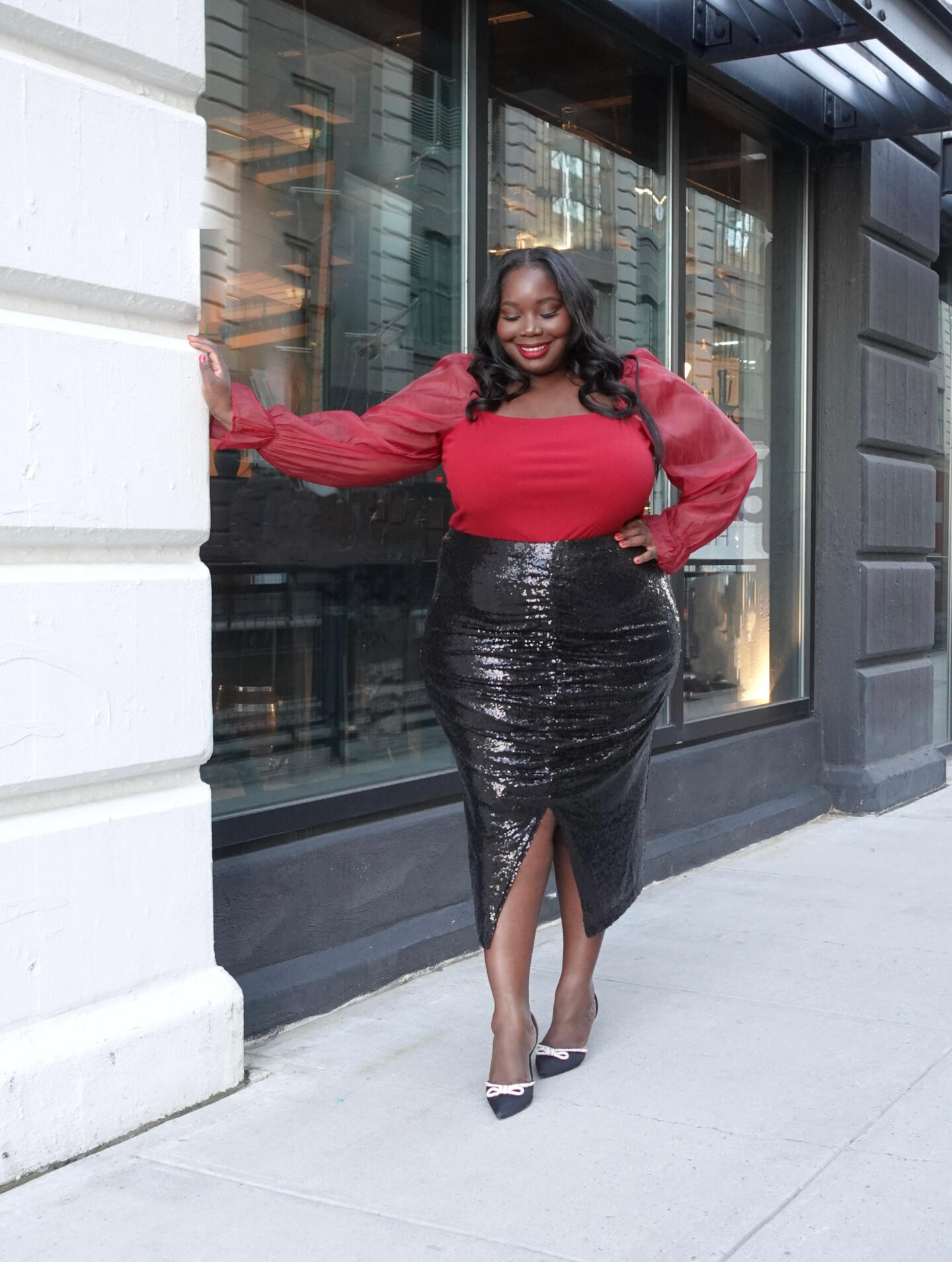 Checkout Walmart for more Holiday Dressing
---
Checkout more Walmart plus size holiday outfits

---
*This post was sponsored by Walmart. All opinions are my own.