Hey curvy girls all over the world,
Fashion week began today but I'm already spent from attending pre-fashion week shows and events. This week, my first pre-fashion week event was the New York & Company Eva Mendes fall 2016 runway show.
Eva debut a collection of rich dark hues ranging from tie neck blouses, and faux fur jackets, to sexy pencil skirts. The collection was inspired by retro travel. You know, back in the day when people used to be impeccably dressed for traveling. No jeans, sneakers, and definitely no flip flops. Eva has always gave a retro vibe so the retro inspiration is no surprise.
The show also featured a curvy model. New York & Company offers up to a size 20 and XXL, so it was quite refreshing to see some size diversity. You can shop the Eva Mendes fall collection now. Quite a few pieces from the show are available.
Shop the collection HERE
For the event, I wore a black off the shoulder New York & Company sweater dress and a black choker. I zipped up a pair of strappy black sandals and went with a bold berry lip.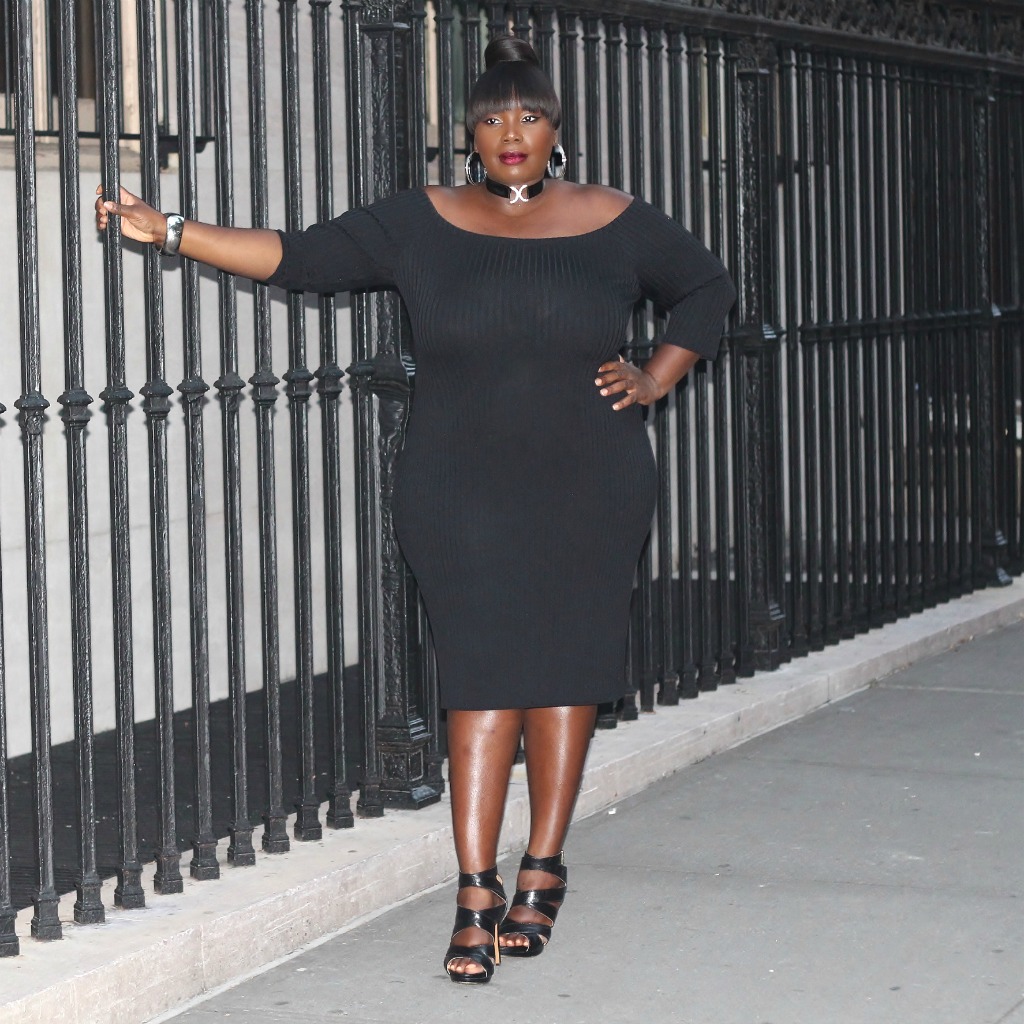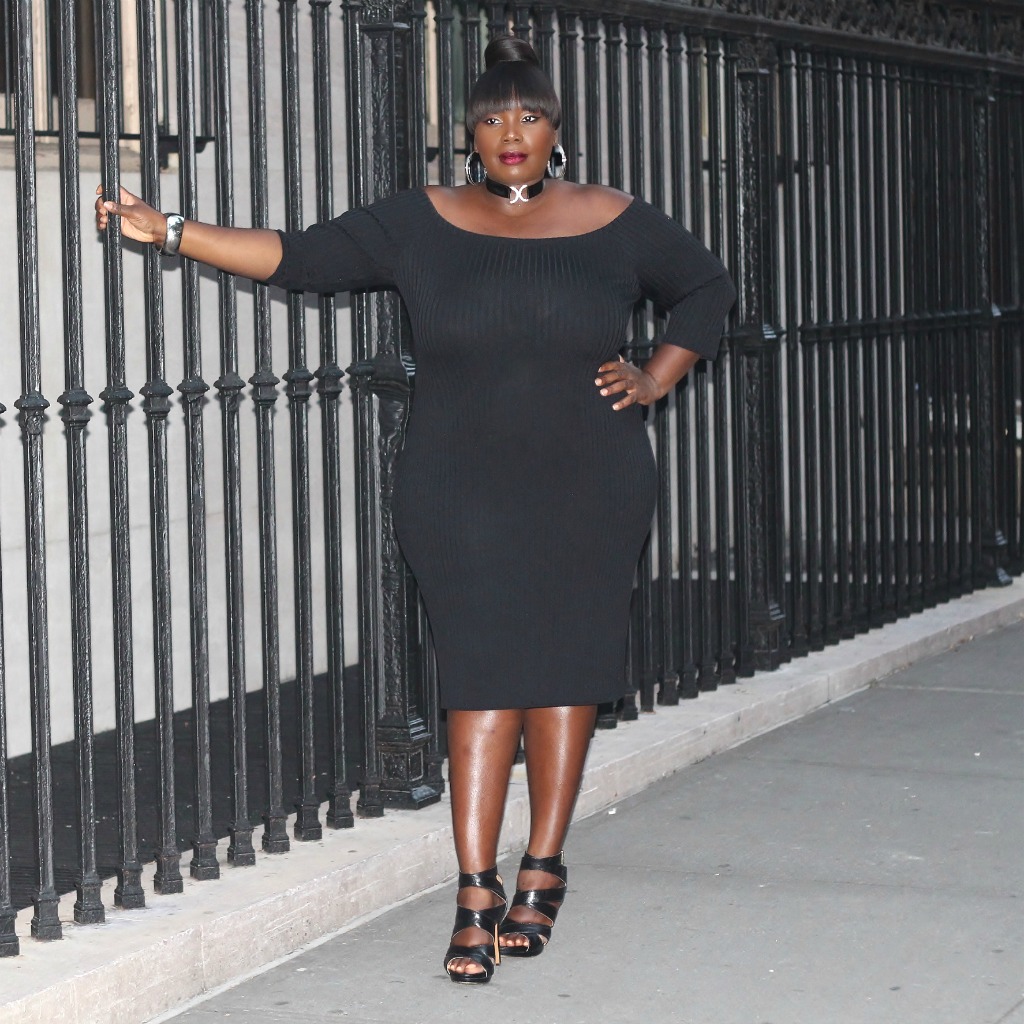 You can also checkout the full runway show HERE