For me, THIS is the most wonderful time of the year! Halloween lets you be totally expressive, play as characters, and even embrace a part of yourself you don't always get to be. I have a flare for drama *does jazz hands* so it's right up my ally. You are never too old to dress up. These Halloween makeup ideas and tutorials will help you put together the finishing touches on your costume. Everyone is going to ask you to take a selfie with one of these looks. Don't forget to add in some accessories to complete your look, whether that is a fake skull or Vampire Fangs, you want to make sure that you look the part and can scare or delight the hell out of people this Halloween!
Checkout these 13 AMAZING Halloween Makeup Ideas
Lady Cotton Candy by Namglam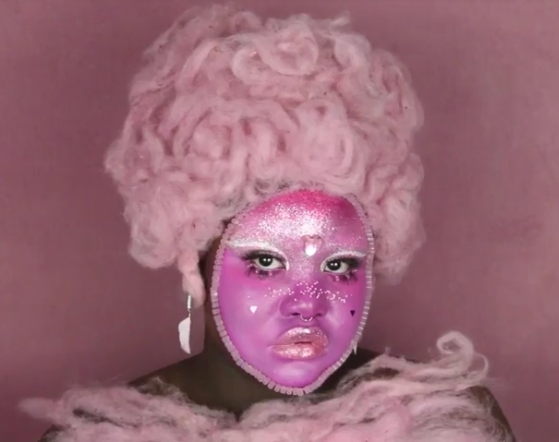 This Halloween makeup look took my breath away! Namglam is a rising star on instagram who has moved a few of her tutorials to Youtube. This Lady Cotton Candy character that she created is stunning! Glitter, crystals, pink + and just gorgeous. You can take this look and adapt it to a Victorian costume.
Corpse Bride Emily Halloween Costume Makeup Tutorial by Jordan Hanz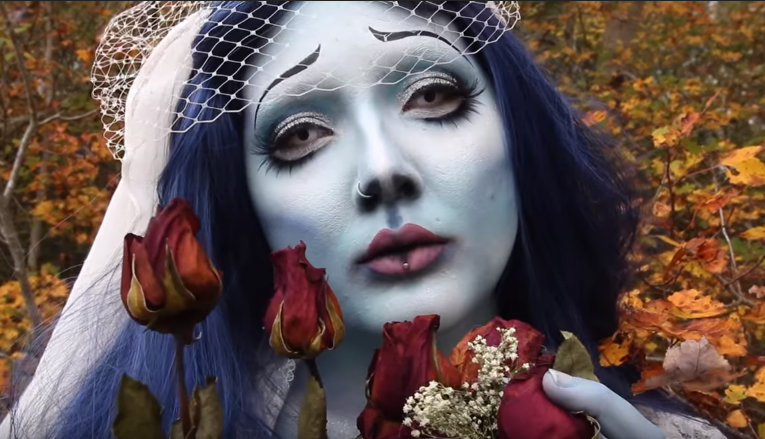 Jordan Hanz is the Queen of Halloween. She co-hosts 31 Days of Halloween with Youtube BFF, RawBeautyKristi! It's a series of Halloween tutorials to get you ready for what ever plans you have for the spookiest day of the year. Some videos even teach you special effects makeup. What is so striking about this look are the eyes! You can't stop looking at them! Jordan has an ability to make this makeup tutorial so easy to follow. You can use the techniques Jordan shows to help you create similar characters as well.
Beyonce Makeup Transformation by PatrickStarrr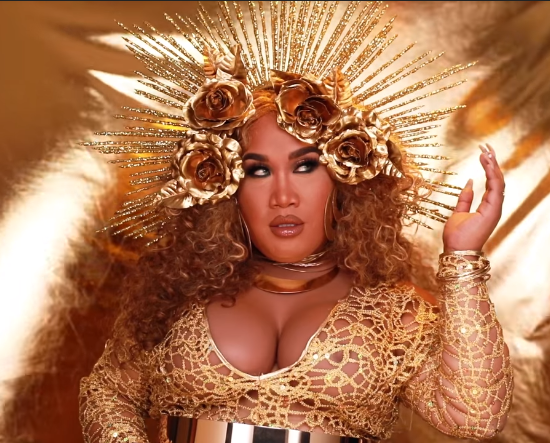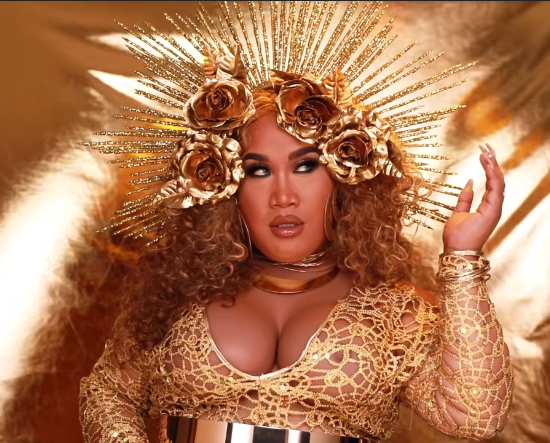 Patrick Starrr never ceases to amaze me. Who wouldn't want to dress as the queen B for Halloween! He will teach to how to look so snatched! All you have to do is practice some of Beyonce's signature moves and you will be ready for any Halloween party!
Demon – Pulled Up Skin Halloween Makeup Tutorial by NikkieTutorials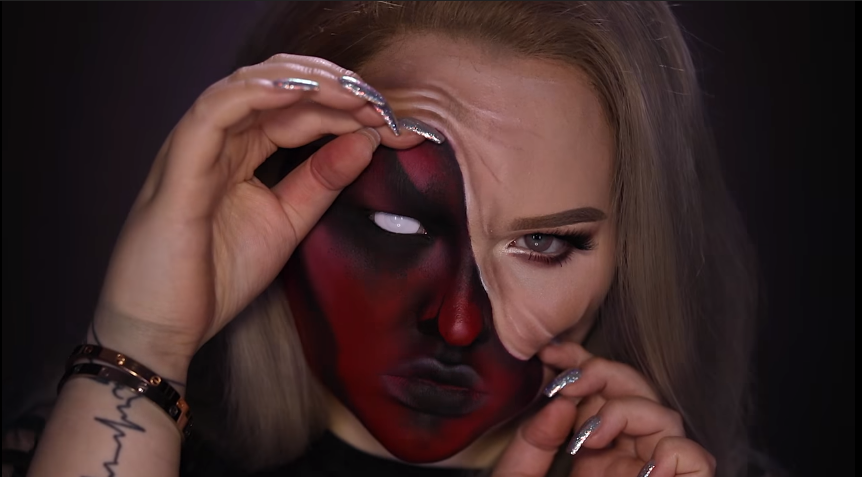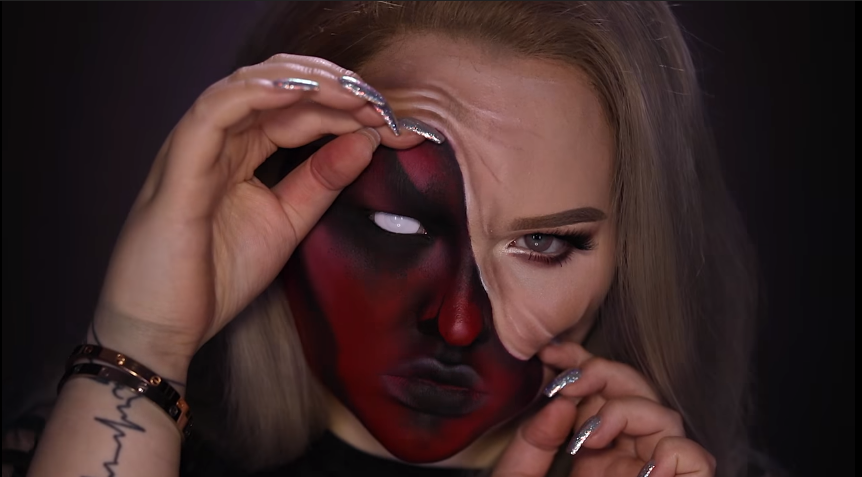 Half Demon. Half Glam. 100% Bomb AF. Peel back your mask and expose your dark side with this look expertly executed by none other than NikkieTutorials. It's easier than you think and can be paired with any basic costume to give it some edge. Angle? Adding this look makes it the Devil in Disguise. You might also opt to cover your face completely and dress in a simple elegant dress, giving your costume an element of surprise by turning it into The Mask costume. Have fun!
Hocus Pocus Winnie Sanderson Makeup Tutorial by Kat Sketch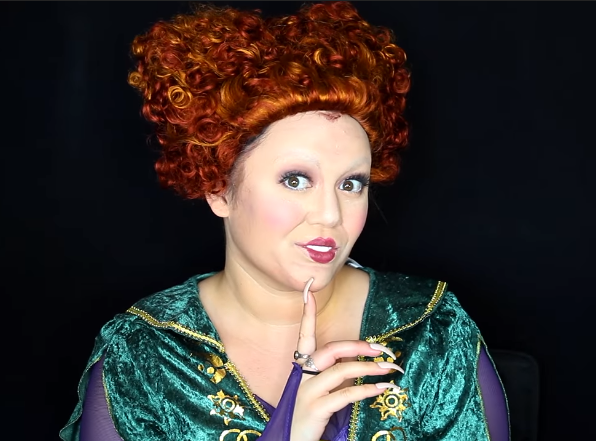 Ever since it was announced that Hocus Pocus is being remade (Vanity Fair), I feel like I have seen the Sanderson sisters everywhere. It's one of my favorite movies from my childhood, so I love it, and I think it will be a popular costume this year. Get Winnie's classic look with this tutorial!
Spodergirl Mask Tutorial by LiaLeigh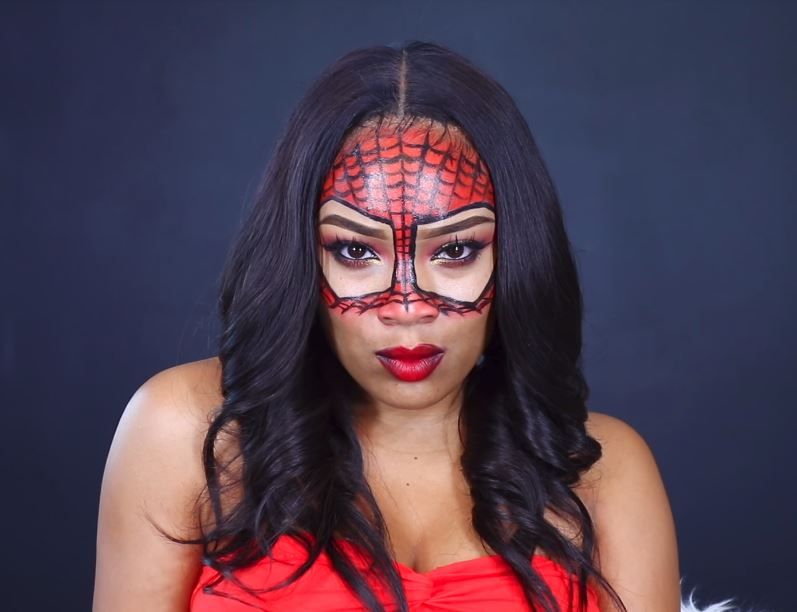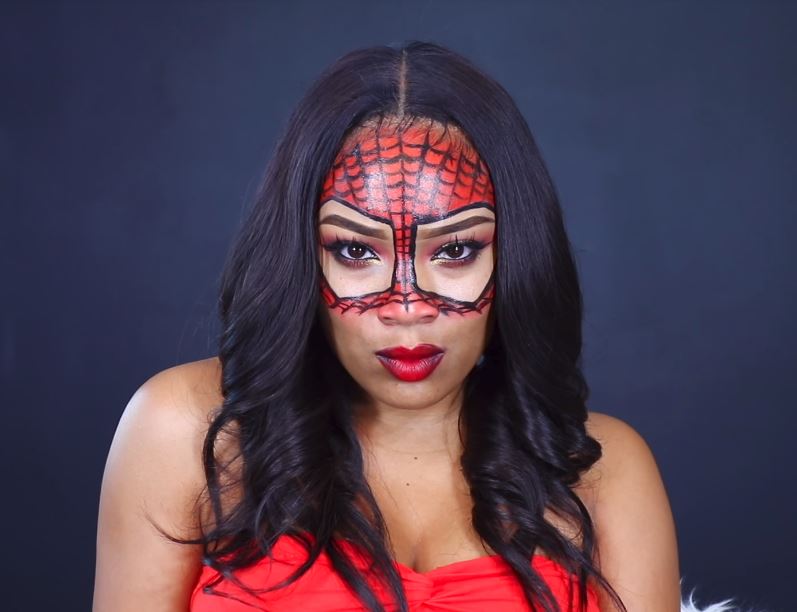 This the perfect super hero inspo makeup. Add this Spidergirl mask to any cute/sexy outfit and you are ready for the night! This look is great for anyone who is more about makeup than a costume. You can keep the mask shape but change which character you want to be. Wolverine, The Hulk, or even Captain America!
Are you shook? This is just dope. Desi Perkins has a tattoo on her wrist that says "create" and she really did it with this look. It looked very captivating, like how some snake tattoo ideas can make you stare non-stop at them. If you ever thought that beauty gurus aren't artists, Desi just shut down that whole notion. Complete this costume by dragging the look into your outfit! Half Skeleton, half prom queen/diva/Insta Baddie. Let your creativity shine!
Glam Mummy Halloween Makeup by LustreLux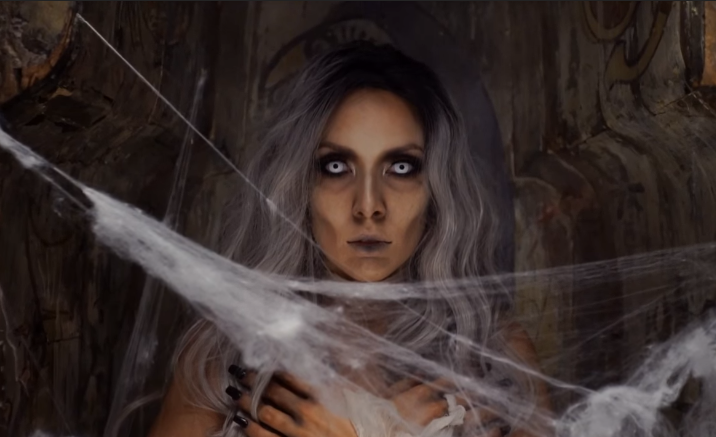 OK, this is a look that you can recreate with everything your probably already have in your makeup bag. Use the cool tone shade of your contour palette to sink those cheeks and hallow out your under eye. LustreLux, aka @Katy, gave you a mummy look that you can translate into many different costumes.
Pop Art Comic Book Halloween Makeup by Kathryn Bedell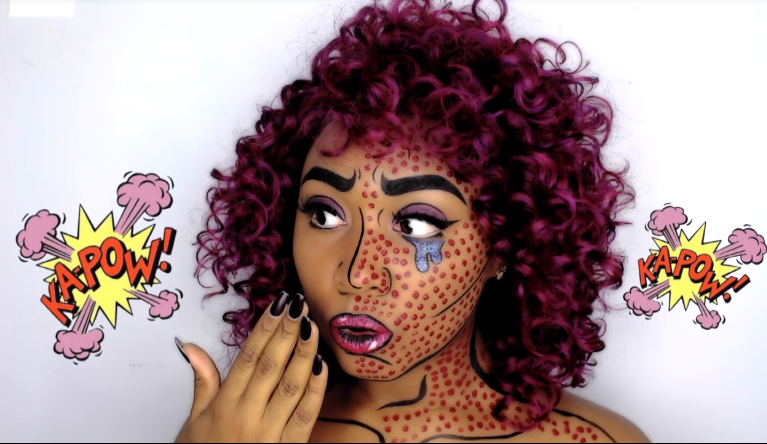 This is the absolute cutest costume idea! The curly wig, the pop art. While it is detailed, it's not so complicated. You don't have to be a blending pro to pull off this look.
Little Mermaid Ursula by Kat Sketch
Ursula: the HBIC of the deep blue sea. She may be a villan but she is one of my favorite characters and this tutorial shows how to get the look. From the purple skin to the drag ready blue eye makeup, you're going to be ready to steal Triton's throne.
Haunted Floating Pumpkin Head by BB Carrie Makeup
A floating head. A floating pumpkin head. A floating pumpkin head that is also glamorous?? Have you ever seen something like this. No. And it's marvelous! You will be amazed by how this artist makes her orange base. Of course you think it's body paint but you just have to see how this is created! This woman knows her way around a makeup bag so go learn all of her tips!
Ice Queen Makeup Tutorial + DIY Ice Crown by Jordan Hanz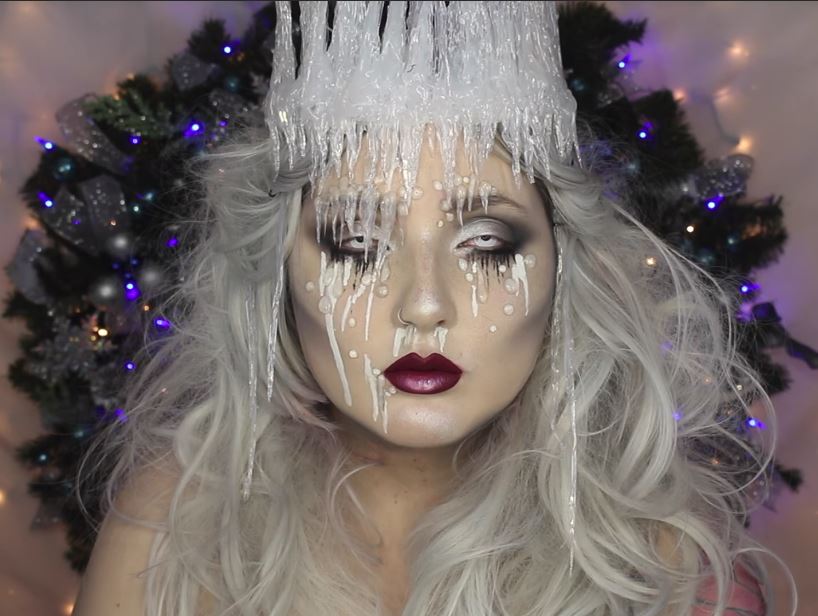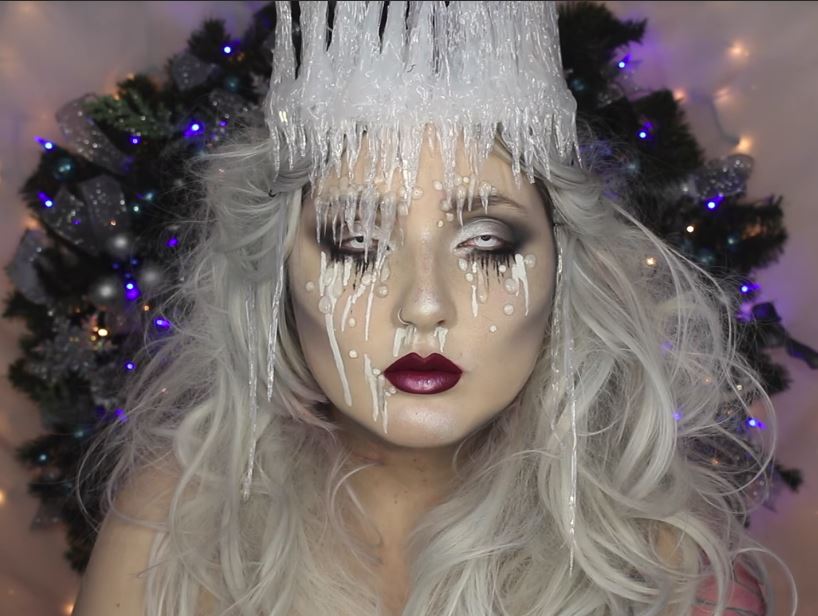 Did I lie when I said Jordan Hanz was the Queen of Halloween? Did I even exaggerate? Not even a little! She takes hot glue and turns into artistry. I've just been using hot glue to fix all of the things I break. She makes into an Ice. Crystal. Crown. Are you kidding! You can adapt this look for any costume and learn her tricks to make your costume one for the books!
Which one of these Halloween Makeup Ideas Would You Try?