Hey curvy girls all over the world,
Now that Halloween is over and Thanksgiving is vastly approaching, its time to start thinking about the holiday party season. Not sure about you guys but I always wait until the last minute to look for dresses. Every year I get invited to loads of holiday events and every year I'm unprepared. I always wind up wearing something safe and simple. However, this year, I vow to be ready and get my holiday party looks in advance. I'm trying to be the bell of the ball. When it comes to finding some of the best party wear for a voluptuous woman like me, I need options. Lots of options. My go to place is Simply Be. Have you seen their new part wear collection. It's so, so, so, good.
Simply Be party wear collection is over flowing with sequin dresses, skirts, and jackets. There's even luxe faux fur coats, leather pants, and sexy dresses detailed with sheer mesh. Needless to say, I want every piece in the collection.
This year, Simply Be tapped blogger Gabi Fresh and model Ishkra Lawrence to debut the new collection. Checkout some of the fabulous pieces below.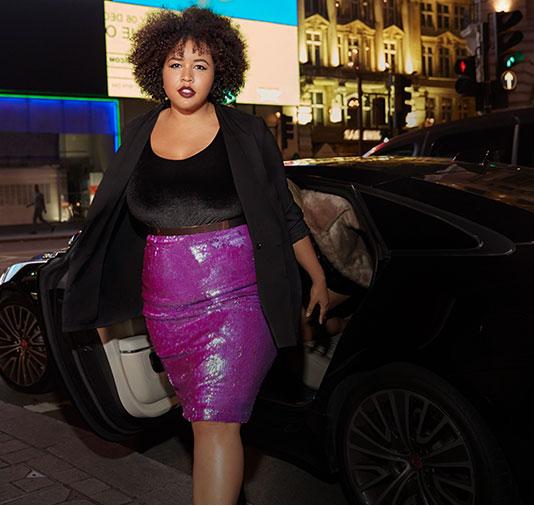 Blazer, Top, Sequin Skirt
Are you ready for the holiday season? Any of these pieces caught your eye?