Hey curvy girls all over the world,
This week, Monif C. debut her latest campaign for her new swimwear collection, Sea by Monif C. This time the well loved designer tapped her best customers to wear her swimsuits. Monif had customers ranging in size from 14-22. The message behind the campaign is that you can have confidence at any size. While the plus size community has made amazing strides in celebrating curves and body acceptance, we still have to deal with nay-sayers but it's movements and campaigns like these that really help to advance the community and just show plus size women that you can be confident and look good at any size.
Well done Monif!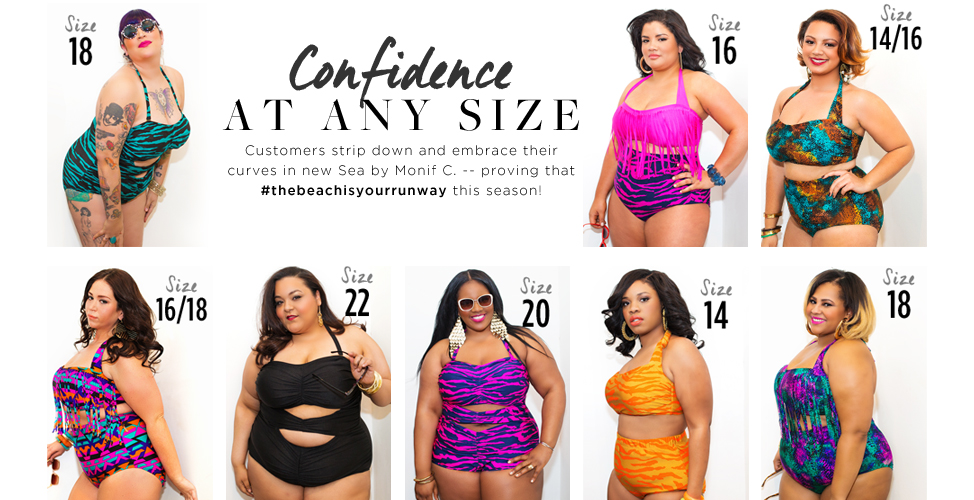 You can shop Monif C. swimsuits HERE
.