Back in the early 2000's Old Navy was one of a handful of retailers that offered plus sizes in store. This was during a time where we didn't have a body positive movement or size inclusiveness. In 2007 Old Navy decided to nix their plus size collection in stores and offered it online only. It's an issue that plus size women have spoken out against for years in hopes that Old Navy would bring it back. Well, plus size women can rejoice because this week Old Navy announced they are bringing their plus size collection back to stores. Old Navy plus sizes will be available at over 75 locations.
Okay, we see you Old Navy.
I know some of you may be wondering why they took it out in the first place. According to a Glamour.com interview Loretta Choy, senior vice president and general manager of the adult division at Old Navy, "When we were in stores, we didn't necessarily execute it well and our customer wasn't responding to our collection the way we had hoped, so we made the decision to pull back."  "The most important thing when you're building out a plus line and bringing it in stores is addressing all the pain points; we saw an opportunity to improve the plus collection and build a loyal customer in the online space before returning to the physical retail environment."

Old Navy Plus Sizes will be available in sizes 16-30. In addition, plus sizes will have its own section in stores. It will not be an afterthought but a main focus. Loretta Choy says,  "it can feel like a really frustrating experience for our customer to try to figure out where her sizes are." They'll be directly connected to the women's section with the goal for it to feel like an uninterrupted shopping experience, allowing the customer to freely walk through denim and activewear before reaching plus. The section will have plus-sized mannequins and about 175 different styles—less than half of the selection online—in sizes 16 to 30.
Old Navy has over 1,000 brick and mortar stores. Since plus size will not be available in all stores, if you try on a plus size garment and its not available in your size at the specific store you're trying it on at, Old Navy will have it shipped to your store location for free.
All of this is truly great news because plus size women still suffer from a lack of stores to personally shop in. It seems like this time around Old Navy is making plus sizes a priority. They've even shot more campaigns featuring plus size models and influencers.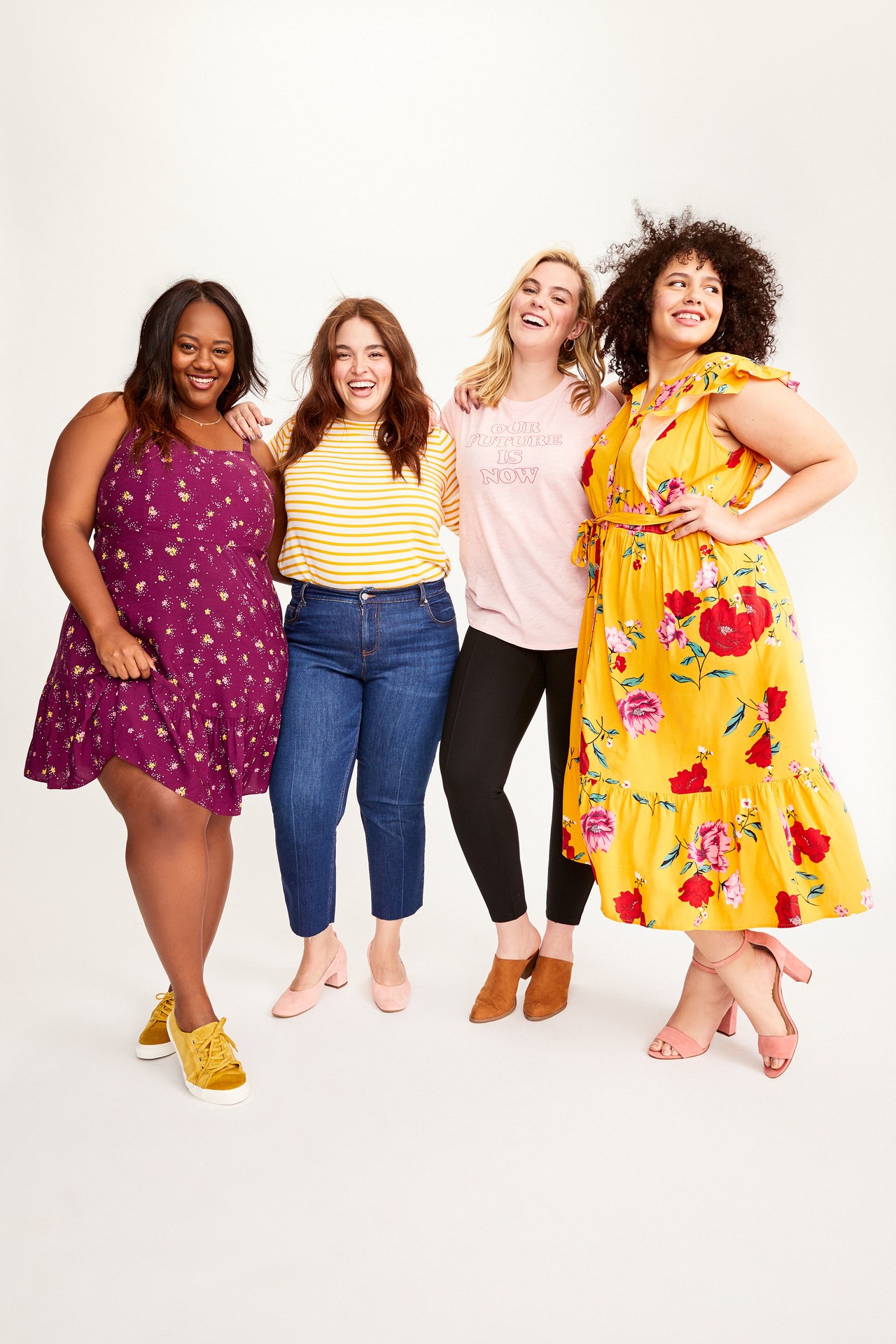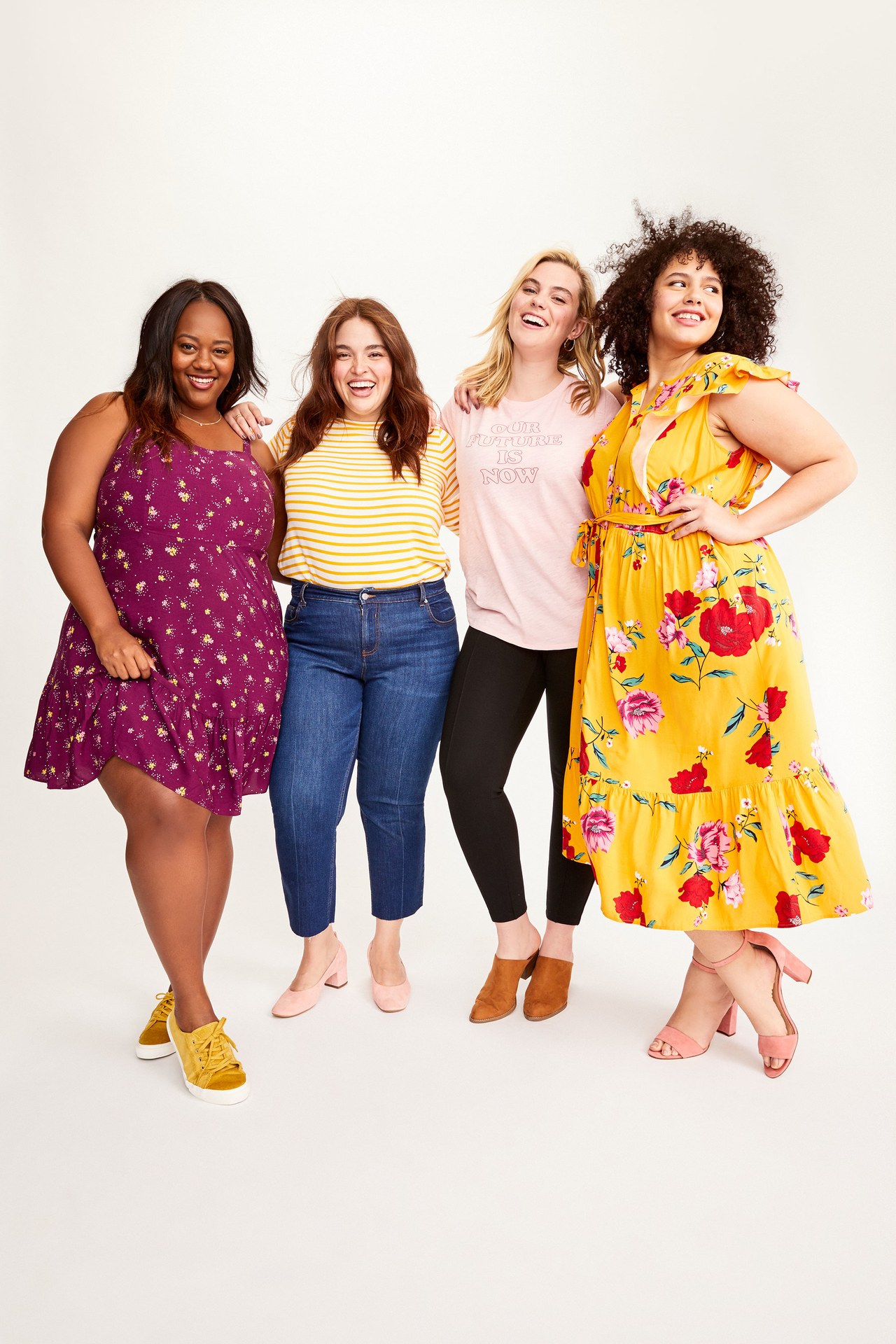 As for Old Navy's goal with the re-launch of plus sizes in store, Choy had this to say,  "Our goal is for her to have the same amount of fashion that we offer everyone, to participate in the same brand experience that we're delivering: fashion, fun, family for all."
That is a goal we can get behind.
You can checkout Old Navy plus and the store locations it will be in HERE.