We still have about an entire month left before its officially spring. However, my mind is already thinking about the warmer weather. I've been picking up some plus size spring clothes here and there to feed my hunger for lighter fabrics and warm sunny days.
Shopping For Spring Plus Size Clothes
Whenever I start shopping for spring clothing, jeans and blouses are the first things I buy. Mainly because they're transitional pieces that you can wear now and later. You can obviously create a number of looks with a well fitted pair of jeans and a cute top. The weather here in NYC has been up and down. One week we were in a polar vortex and the next week it was 55 degrees. So, shopping for plus size spring clothes has been helping to boost my dark gloomy winter mood.
Since I work from home, I was tired of being cooped up in the house. Soon as the weather warmed up, I got dressed and headed to a local cafe to get some work done. Instead of throwing on a pair of leggings, sneakers, and tee, your girl decided to put on a cute little denim outfit. While shopping for plus size spring clothes I found a few styles from Catherines Plus Sizes.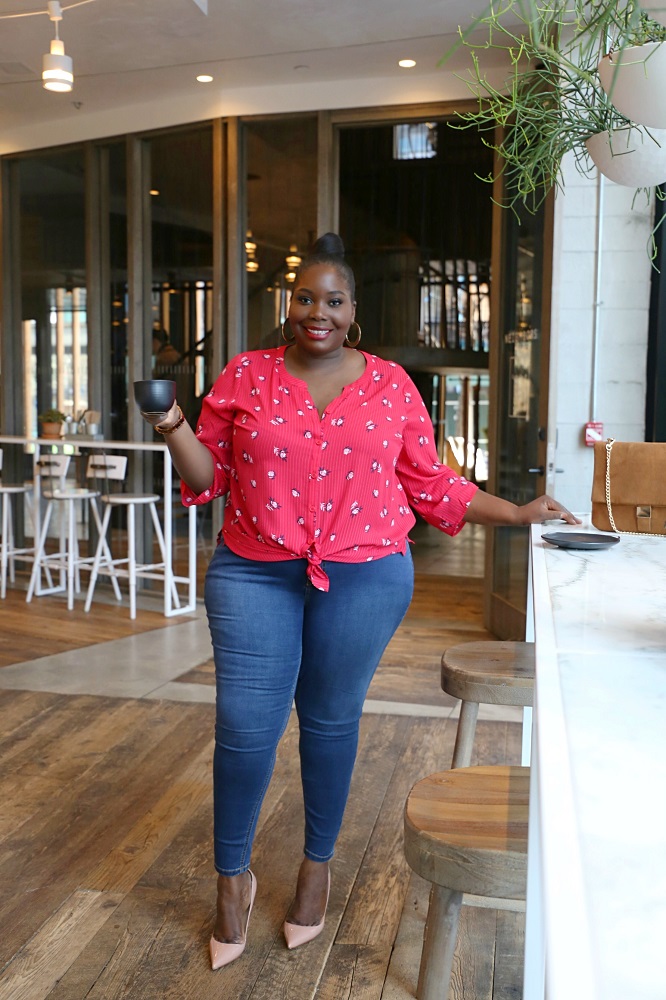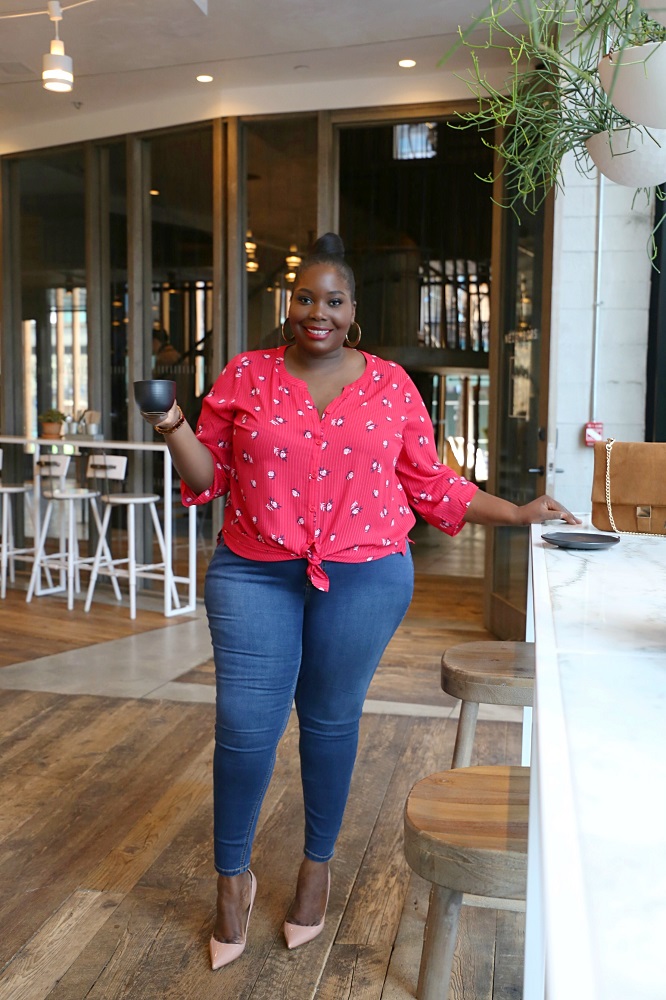 Shop My Look
Georgette Button Front Shirt, Skinny Leg Jeans, Pointed Toe Pumps
---
I slipped on a pair of skinny jeans from Catherine's. As a self proclaimed denim snob, these jeans fit amazing. They fit my curves like a glove. This was my first time trying Catherine's plus size jeans. They're AMAZING. Catherine's has some pretty cute casual everyday pieces. Remember this leopard cardigan I wore last year.
In addition to the skinny jeans, this Georgette button front floral red shirt seemed like a good option to rock with the jeans. Instead of wearing the shirt straight down, tying it up around the waist helped to define my shape more.
This shirt is perfect for spring because its light weight, airy, and has a relaxed fit. Tops that have a loose relaxed fit are not only comfy but you can style them up a number of ways. The red illuminated my skin tone and really complimented the medium wash colored skinny jeans.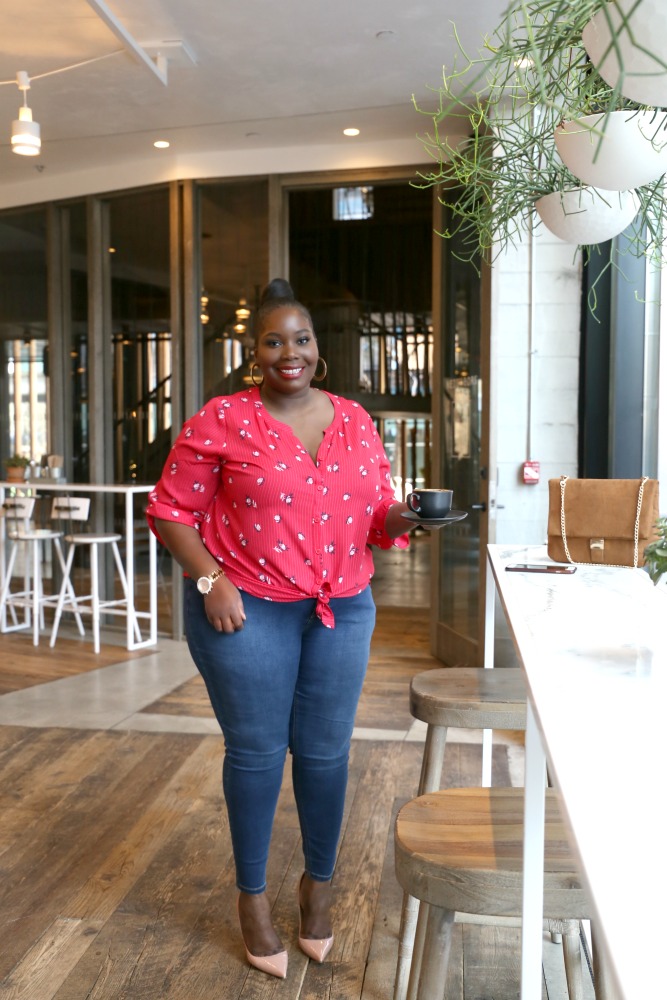 All photos by: M.Jones Imaging
What are the first things you buy when it comes to shopping for spring clothing?
Checkout more spring styles from Catherines Plus Size
*This post was sponsored by Catherines. All opinions are my own.