Hey curvy girls all over the world,
This past Wednesday, I went to the Full Figured Fashion Week Curves At Sea Boat Ride. Arguably one of the most anticipated events to attend. Plus size women come from all over the country dressed in all white to party on a yacht that sails around NYC. Fit For Me was a sponsor for the event. We were there taking photos of curvy beauties who looked sharp in their all white. For the event, I had two dress options but the fit didn't quite work out. Thanks to the owner of Pop Up Plus, I got a dress. I wore one of their new pieces from their all white look book (seen HERE).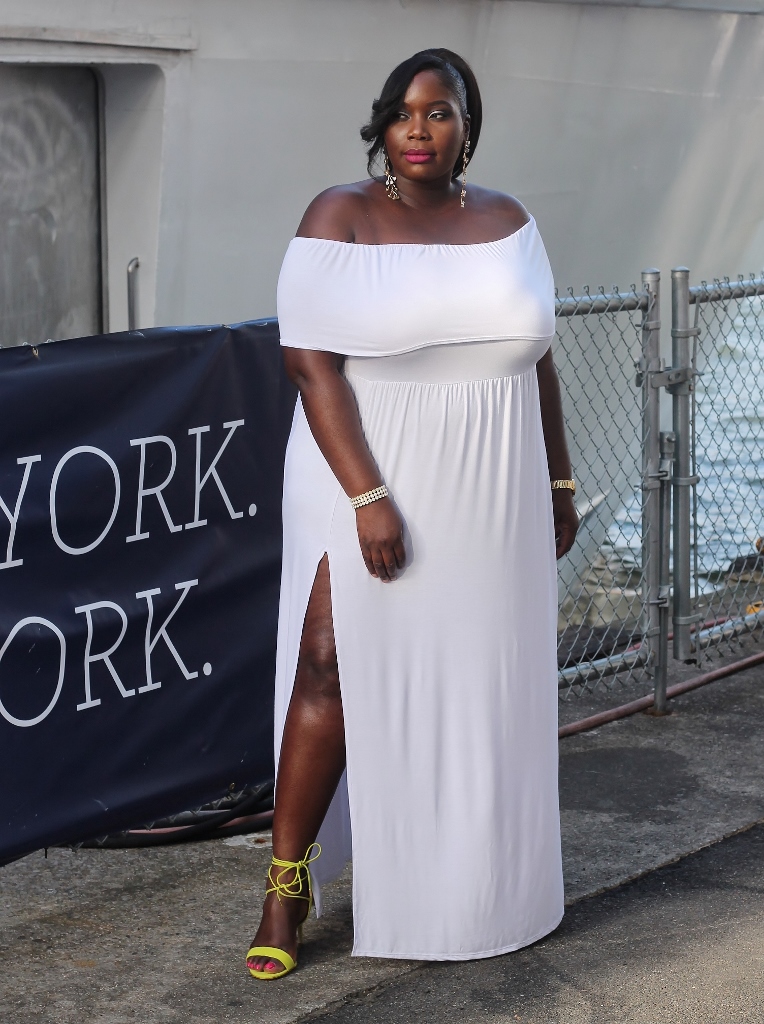 Pop Up Plus Dress  Aldo Sandals
The off the shoulder thigh high split dress was chic and lightweight for the boat ride. The stretch jersey material was uber comfortable. For shoes, I went with a pair of lace up Aldo sandals in neon (seen HERE)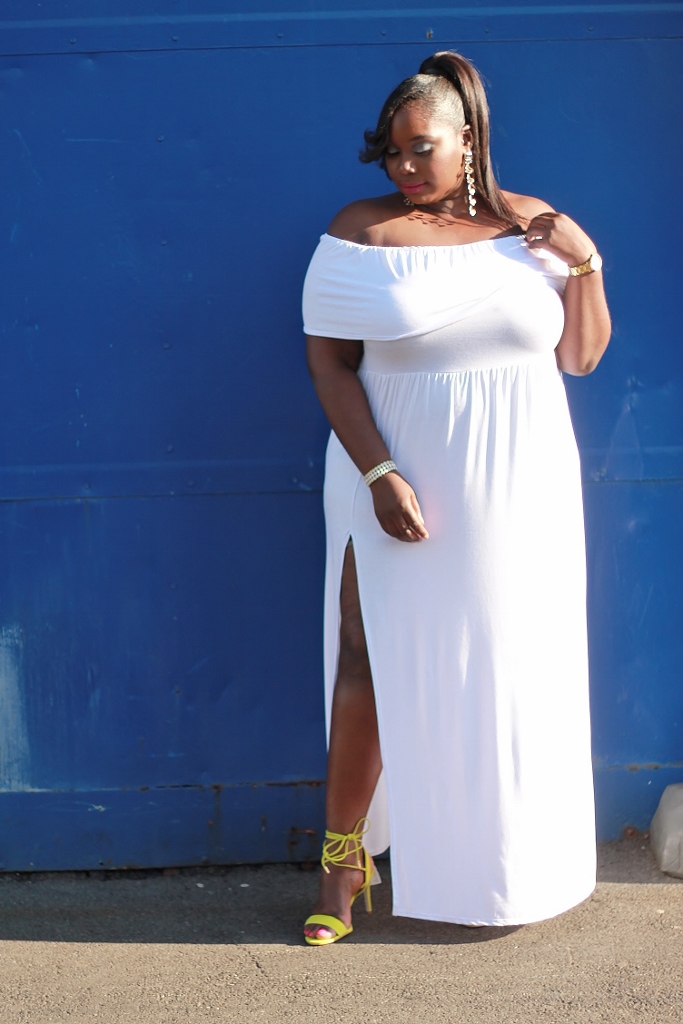 Ladies were lined up outside near the Piers to get on the boat.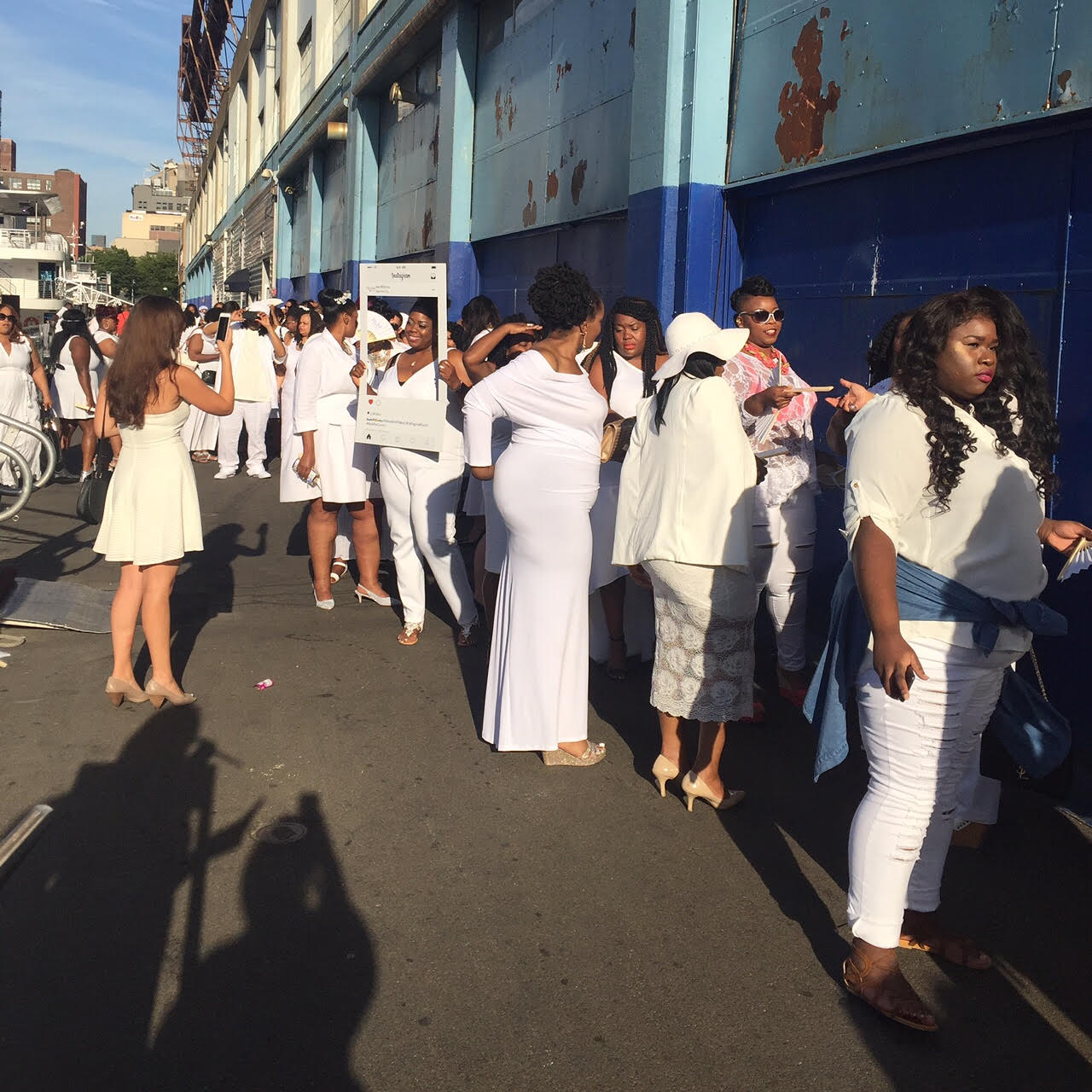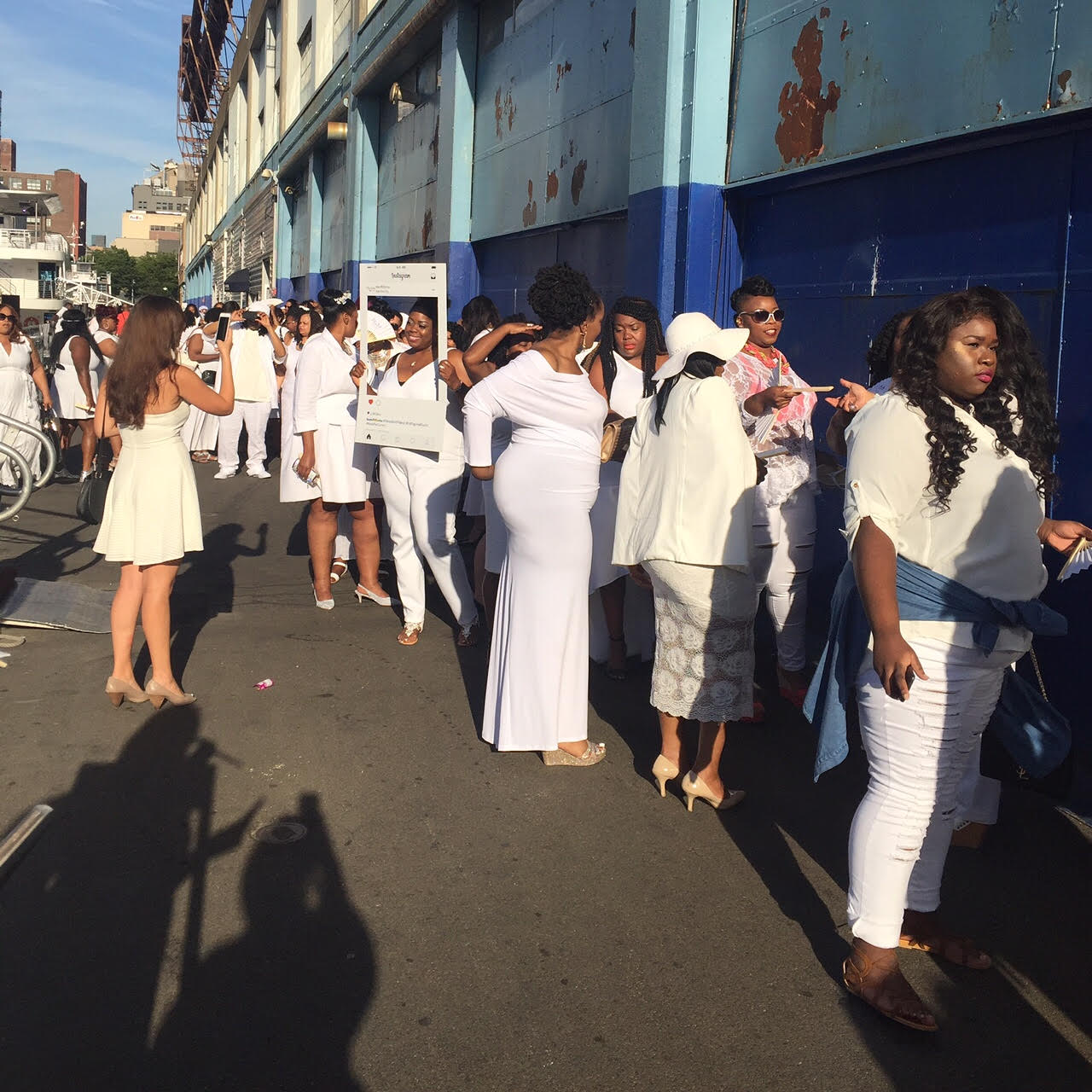 Everyone was excited and showed their support for Fit For Me.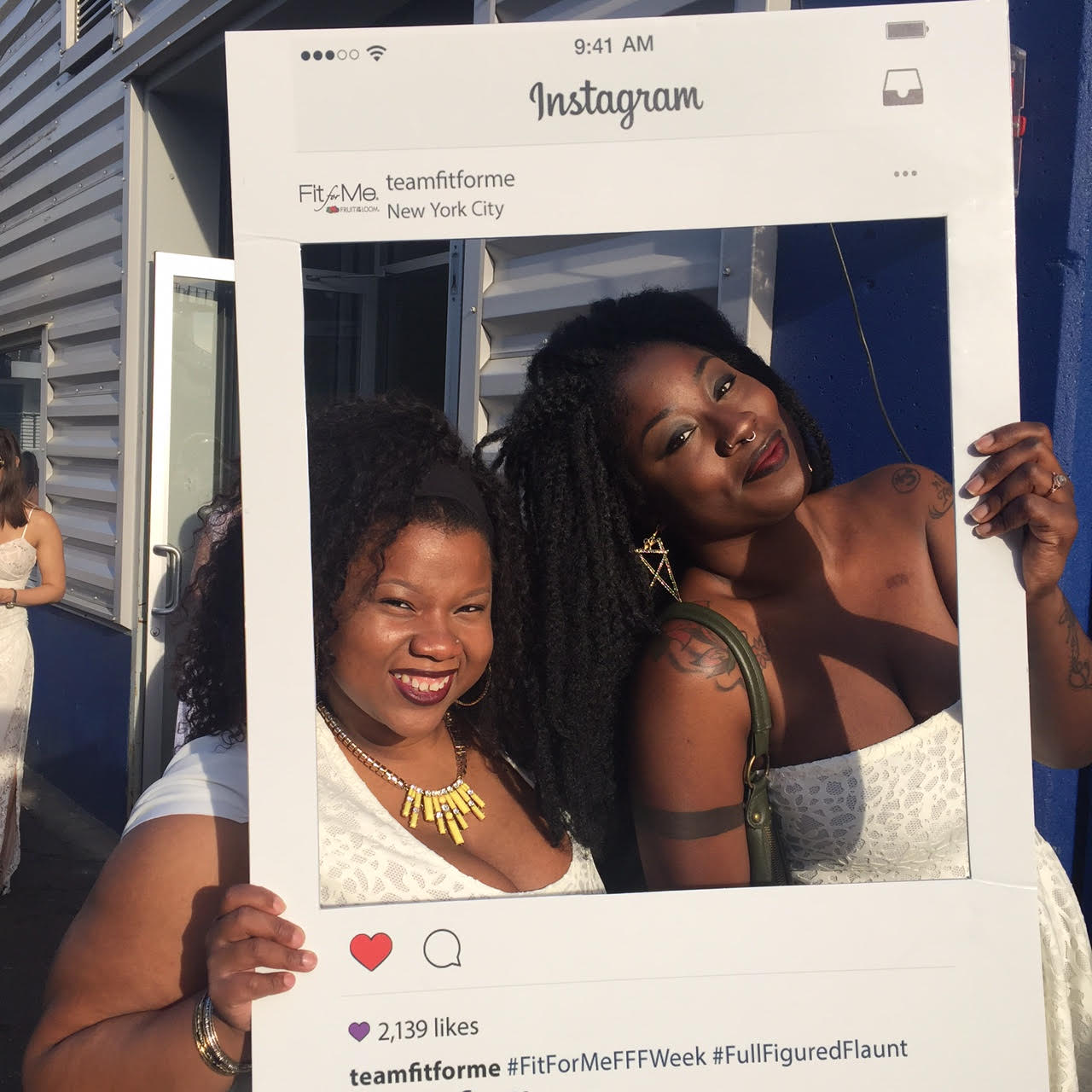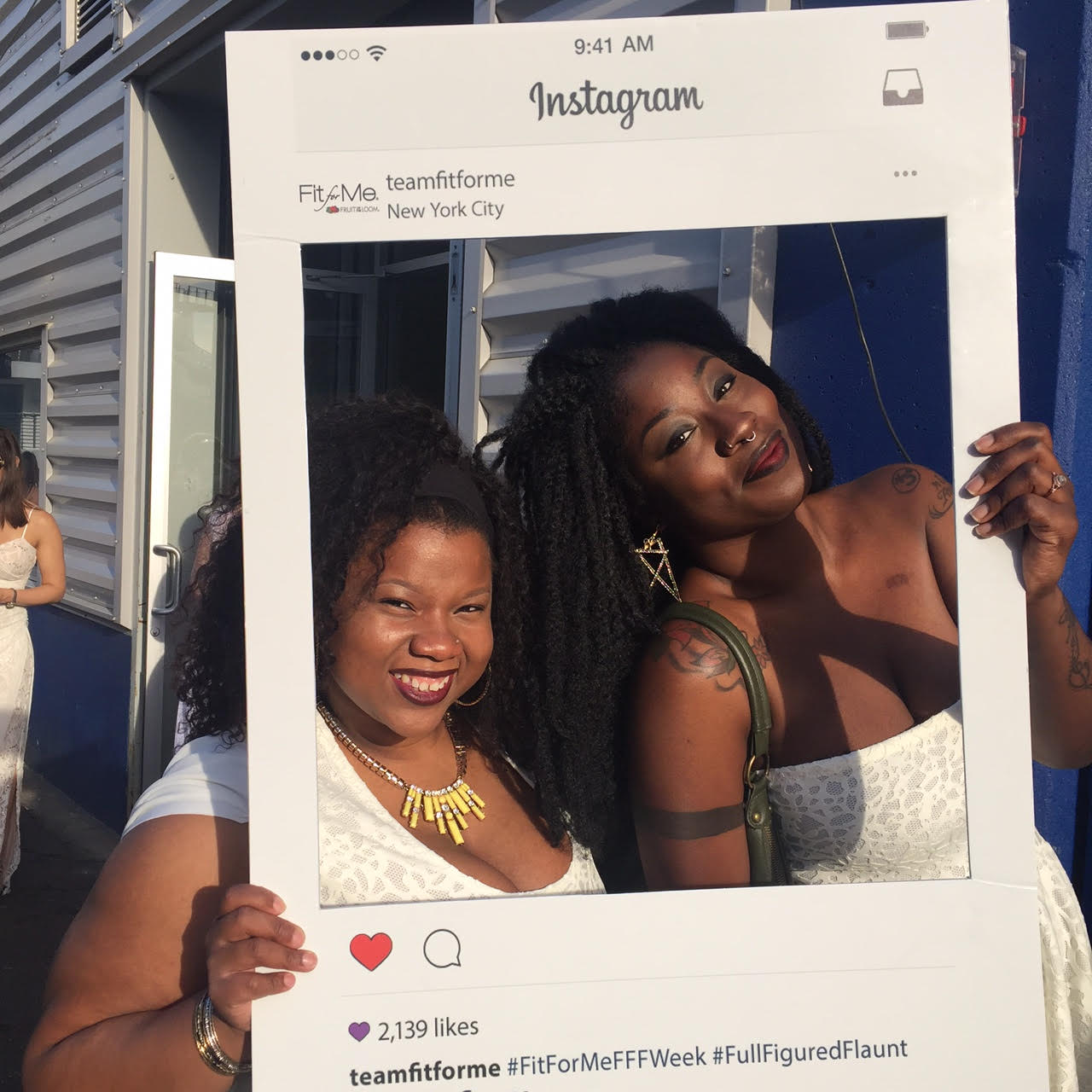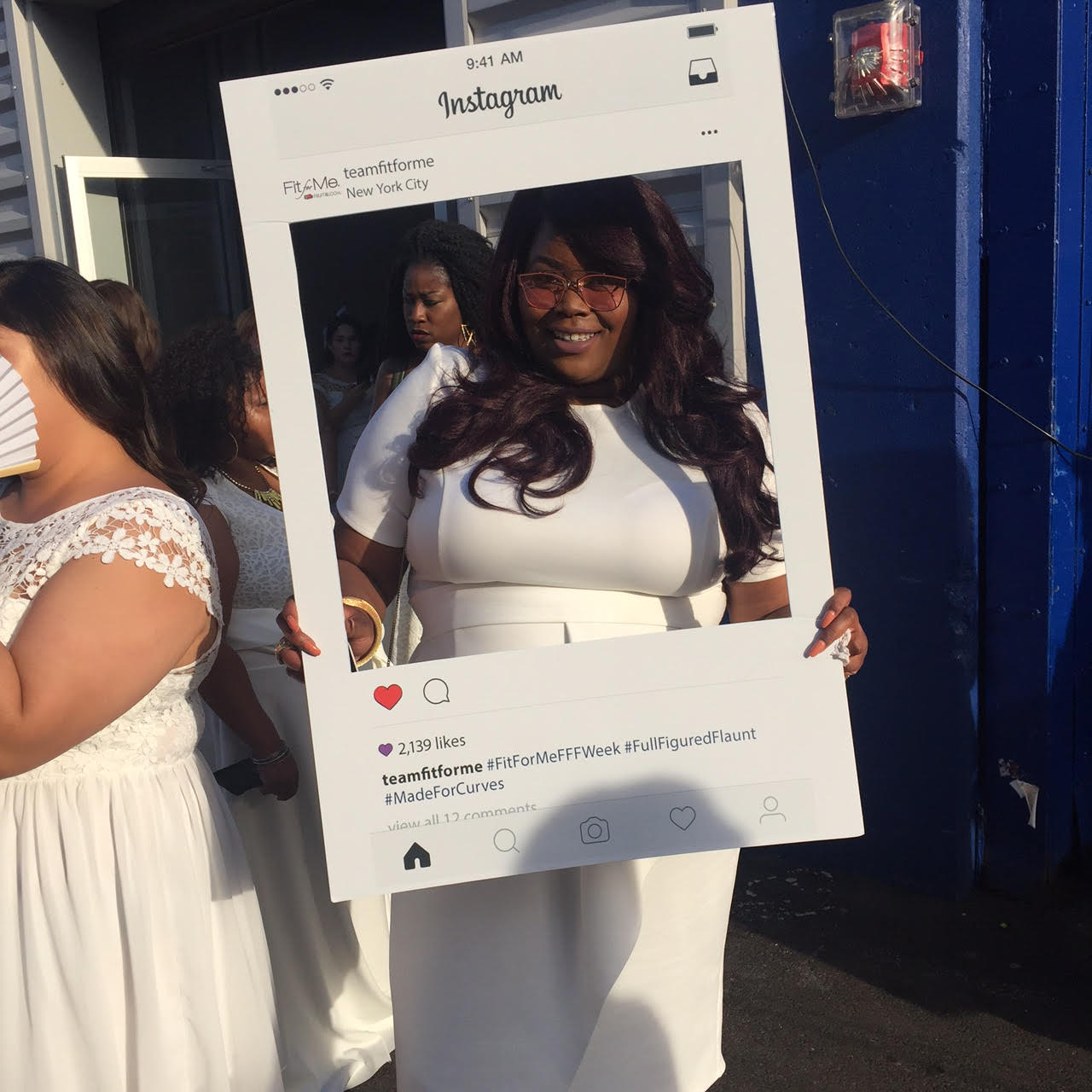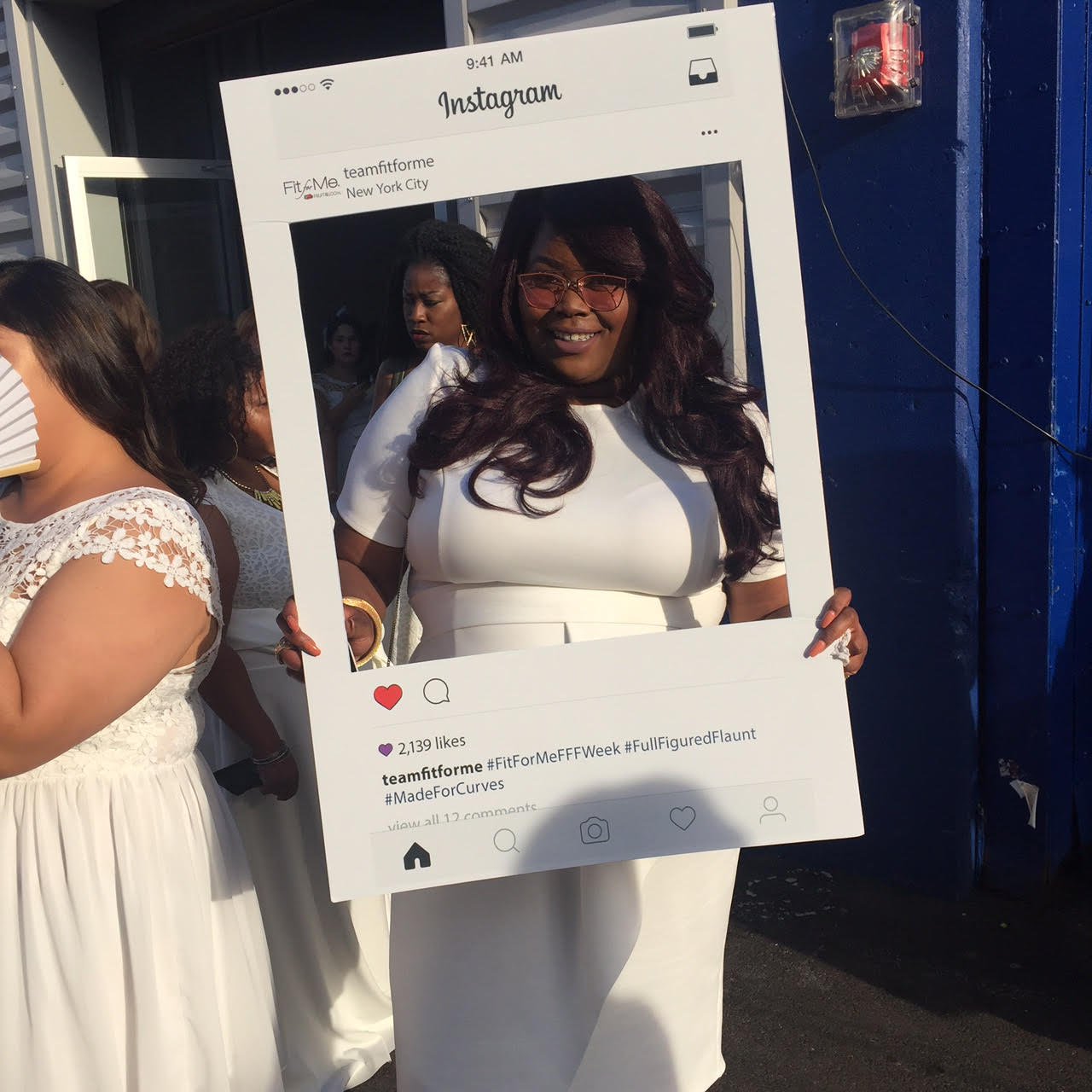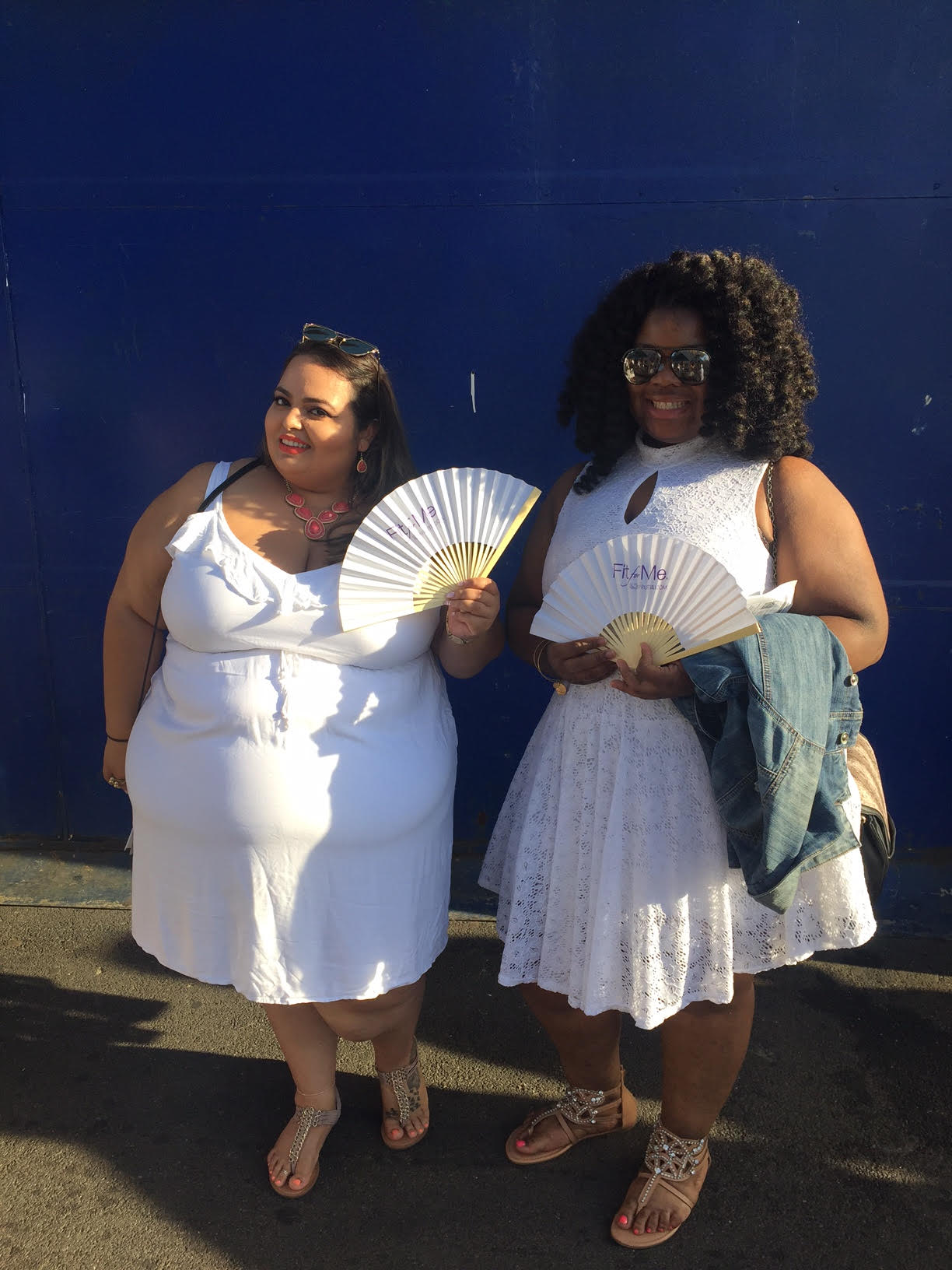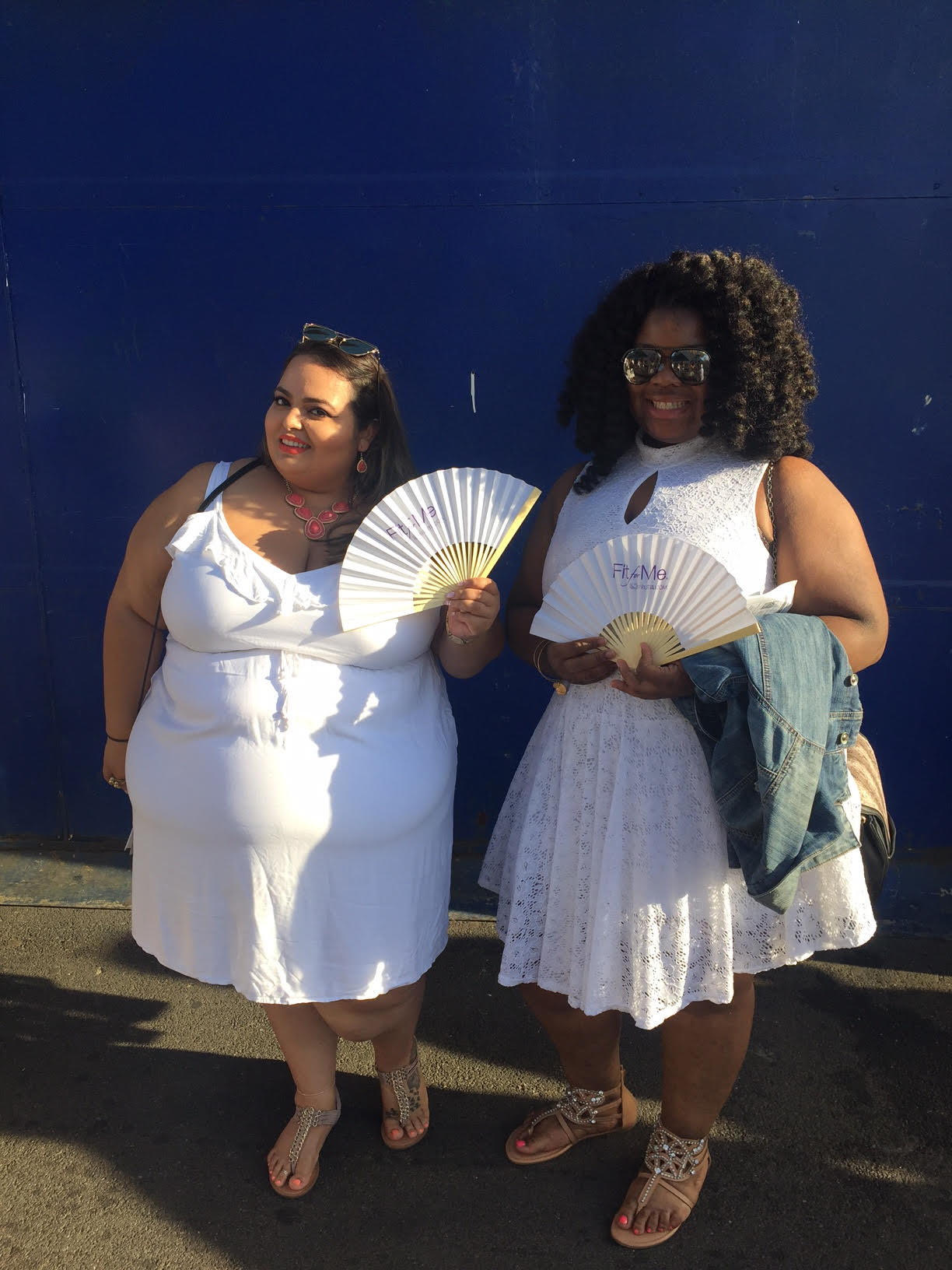 Once escorted onto the yacht, we saw an all white 3 story set up that Diddy would approve of.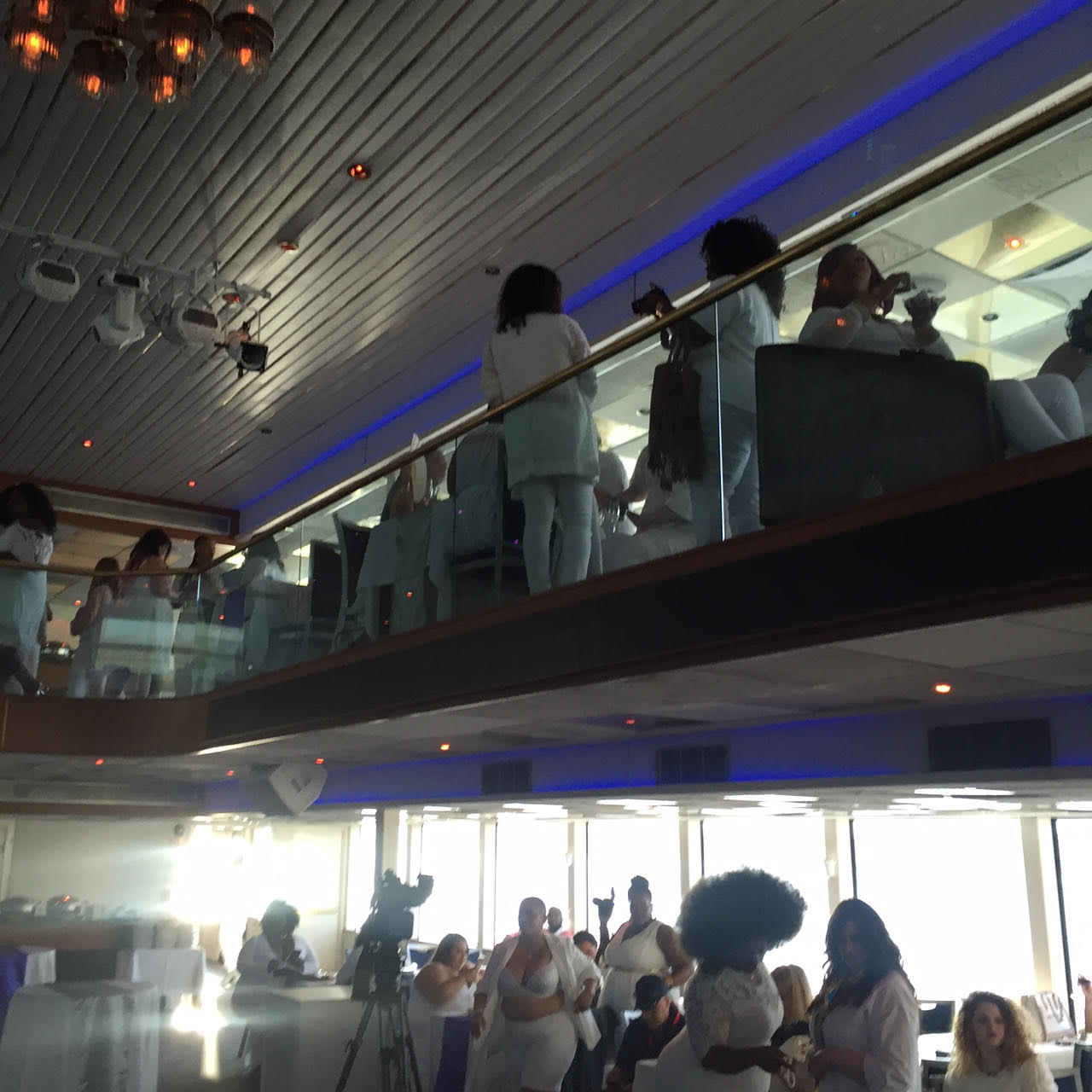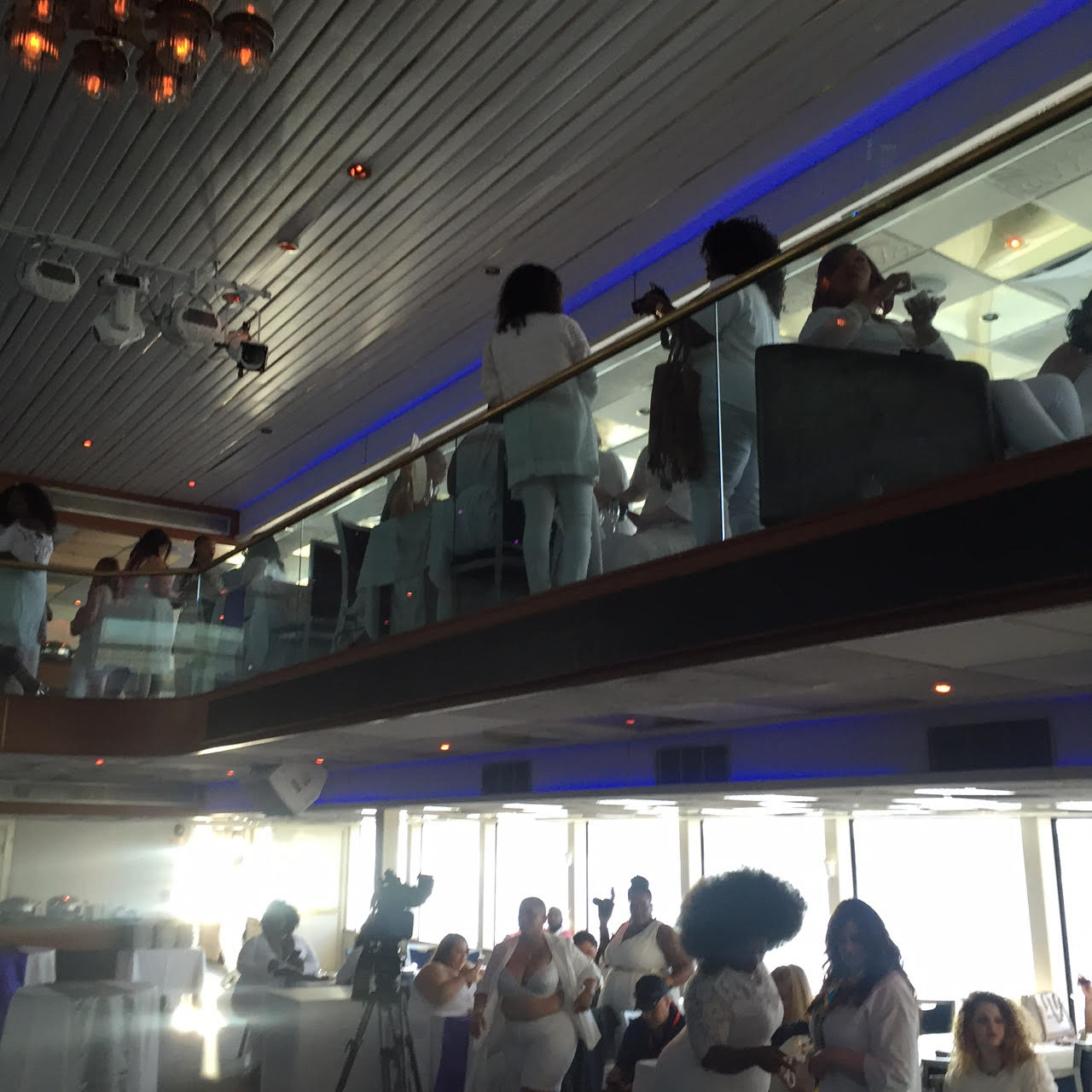 Creator of FFFWeek Gwen Devoe came by and greeted us in a sexy all white hooded dress.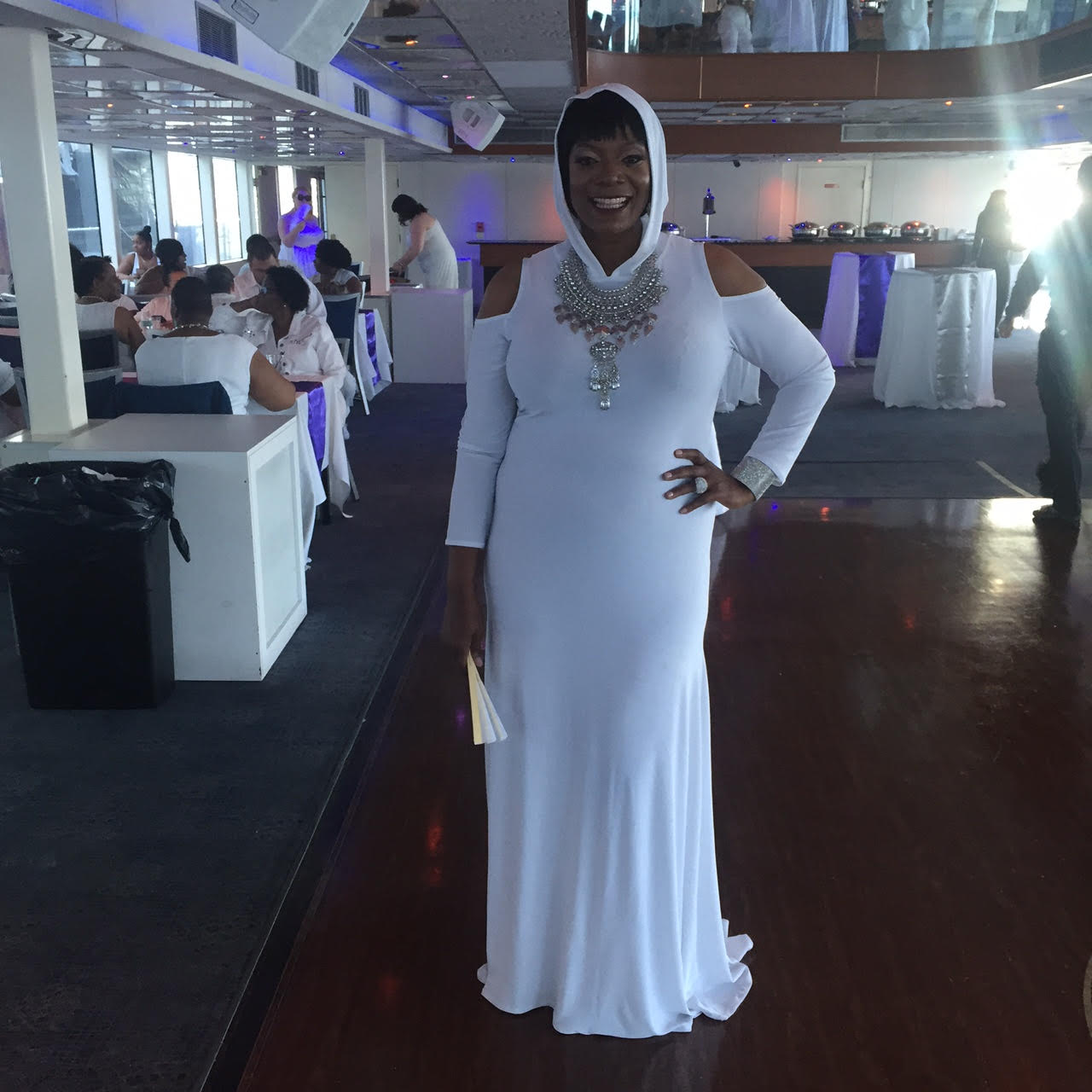 Fit For Me set up a photo booth on the boat. Ya'll know we had to play around and take lots of fun picks.
Fellow ambassadors, Kristine from Trendy Curvy, and Allison from Curvy Girl Chic.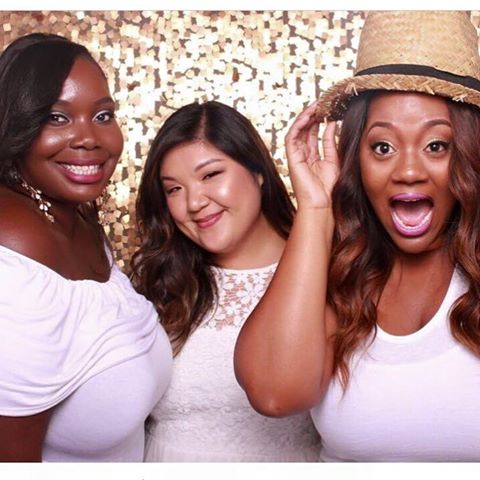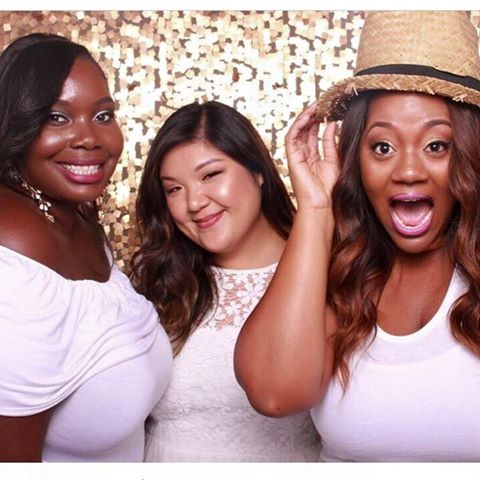 We spotted some stylish curvy girls all on the yacht.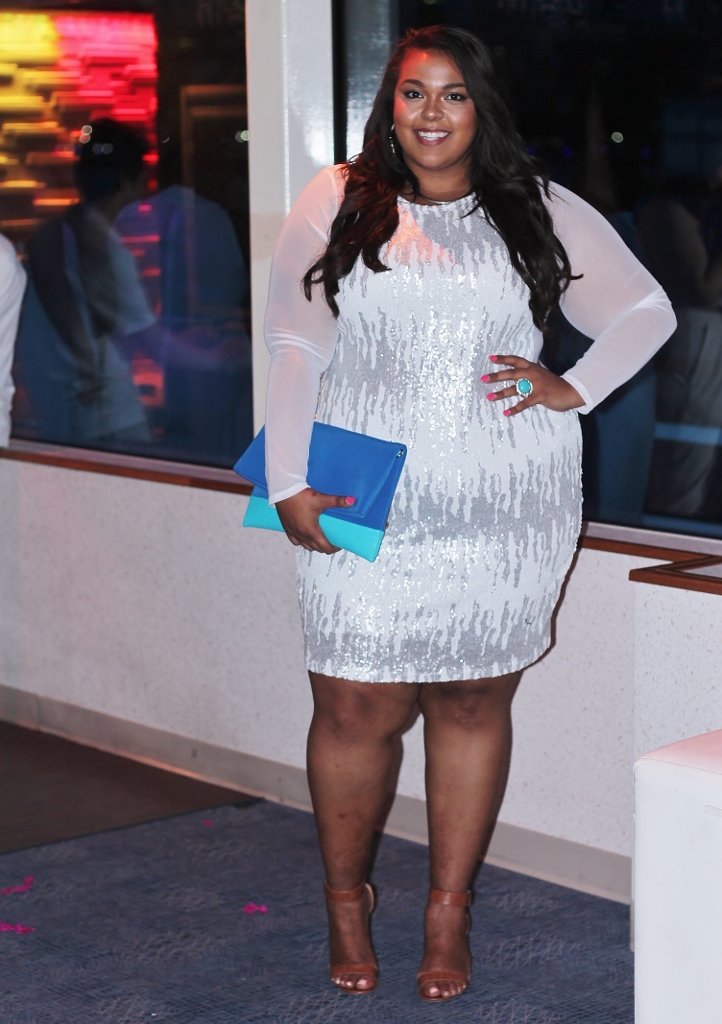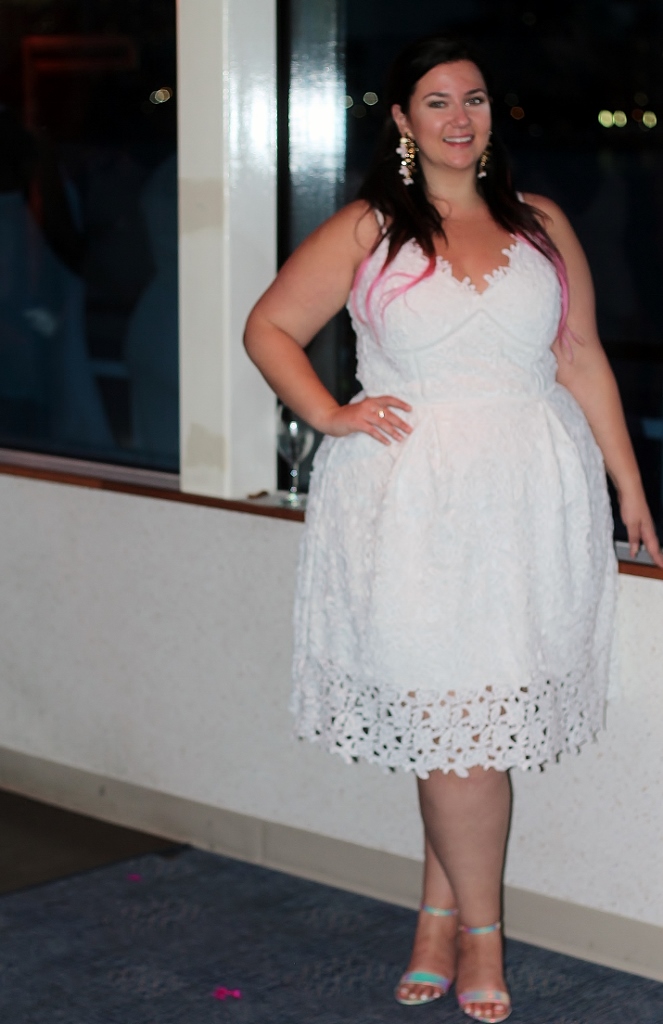 Allison ans Kristine in their all white
It was a beautiful night.