Hey curvy girls all over the world,
I finally did it. I tried Fashion Nova plus size clothing. For a few months, I was contemplating whether or not I should. Fashion Nova is one of those online brands that has taken over social media. In addition, the brand has just about every popular celebrity boasting about their styles and fit. Celebrities like Cardi B, Amber Rose, Nicki Minaj, and even mega star Beyoncé. The reason I was hesitant about trying Fashion Nova is because the clothes looked like they were cheap and sized too small.
(Watch Fashion Nova Video Below)
What made me want to try them was one, my curiosity, two, reviews from other plus size women, and three, they reached out to me. I figured, how could I judge a brand without giving them a try. So, I tried Fashion Nova plus size clothing. First, let me say Fashion Nova plus size clothing is sized for junior plus. They go up to a 3X but the 3X fits more like a 1X, unless it has a lot of stretch. Fashion Nova plus size clothing is very hit or miss. You need to take your time searching the site and reading the description to find the best pieces for you. That's exactly what I did before shopping their website.
Below are a few pieces I've actually worn. I bought this purple snap and go midi dress.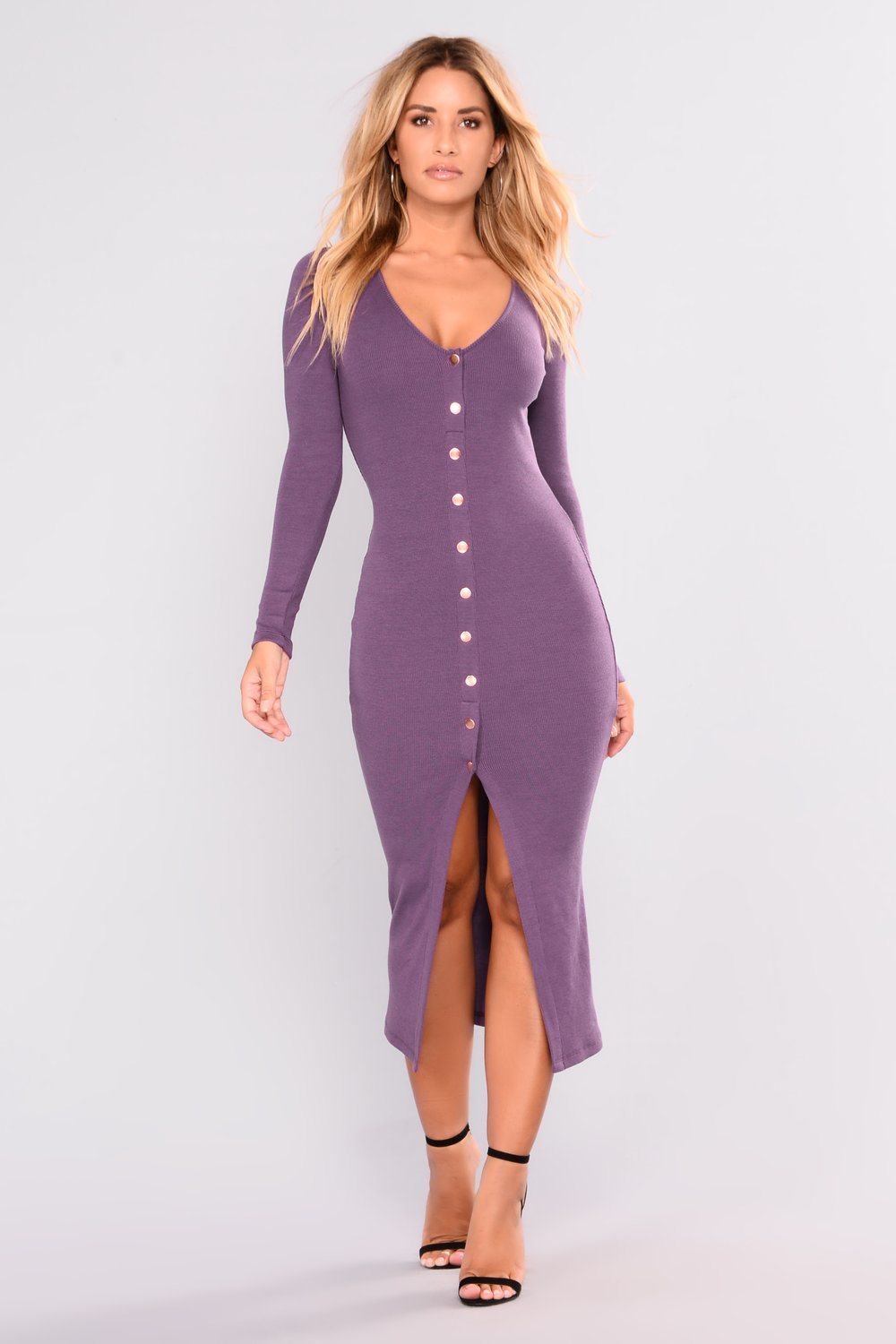 Here's what it looks like on me. It had a lot of stretch in it. I got a size 3X.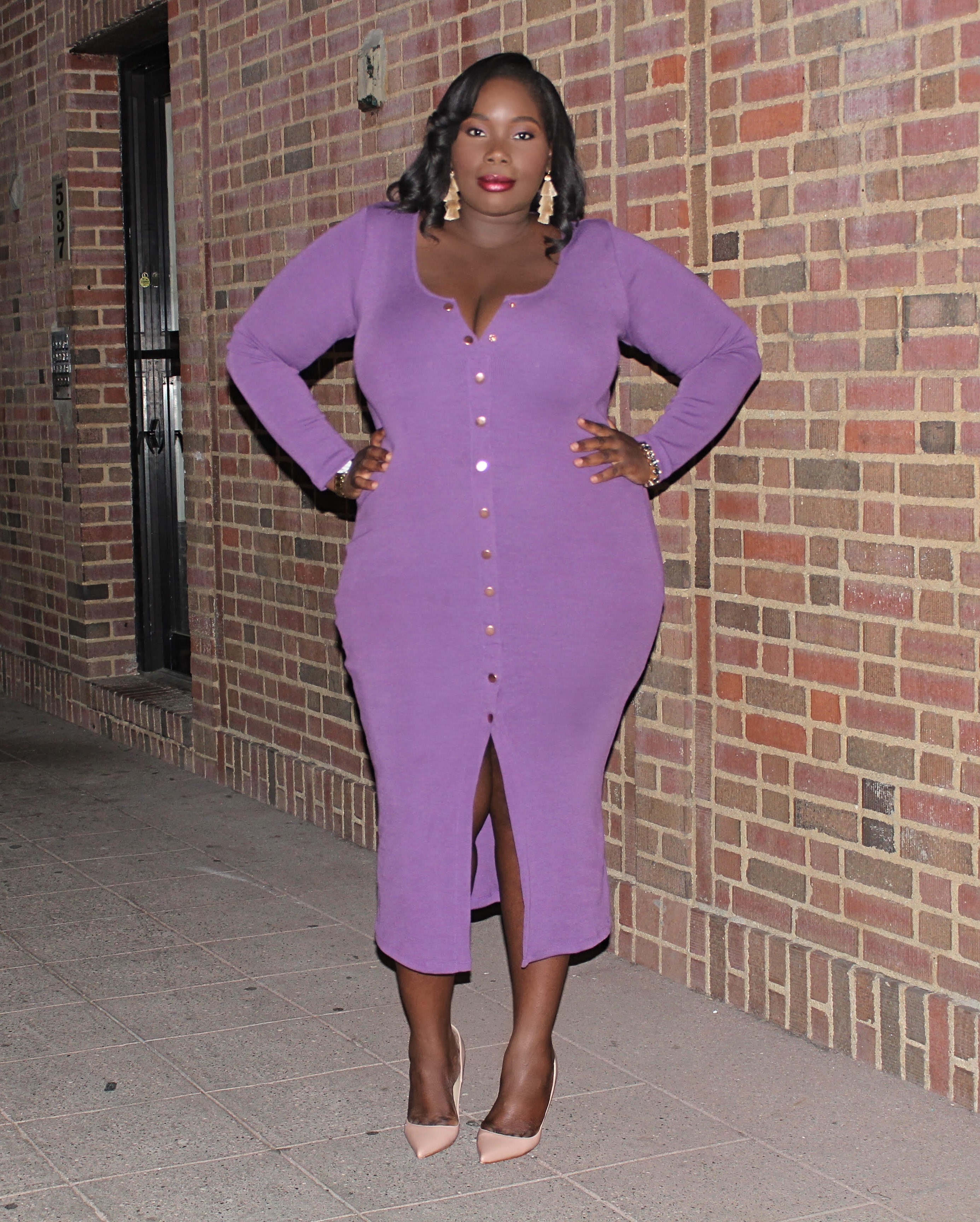 I also got this bell sleeve sweater.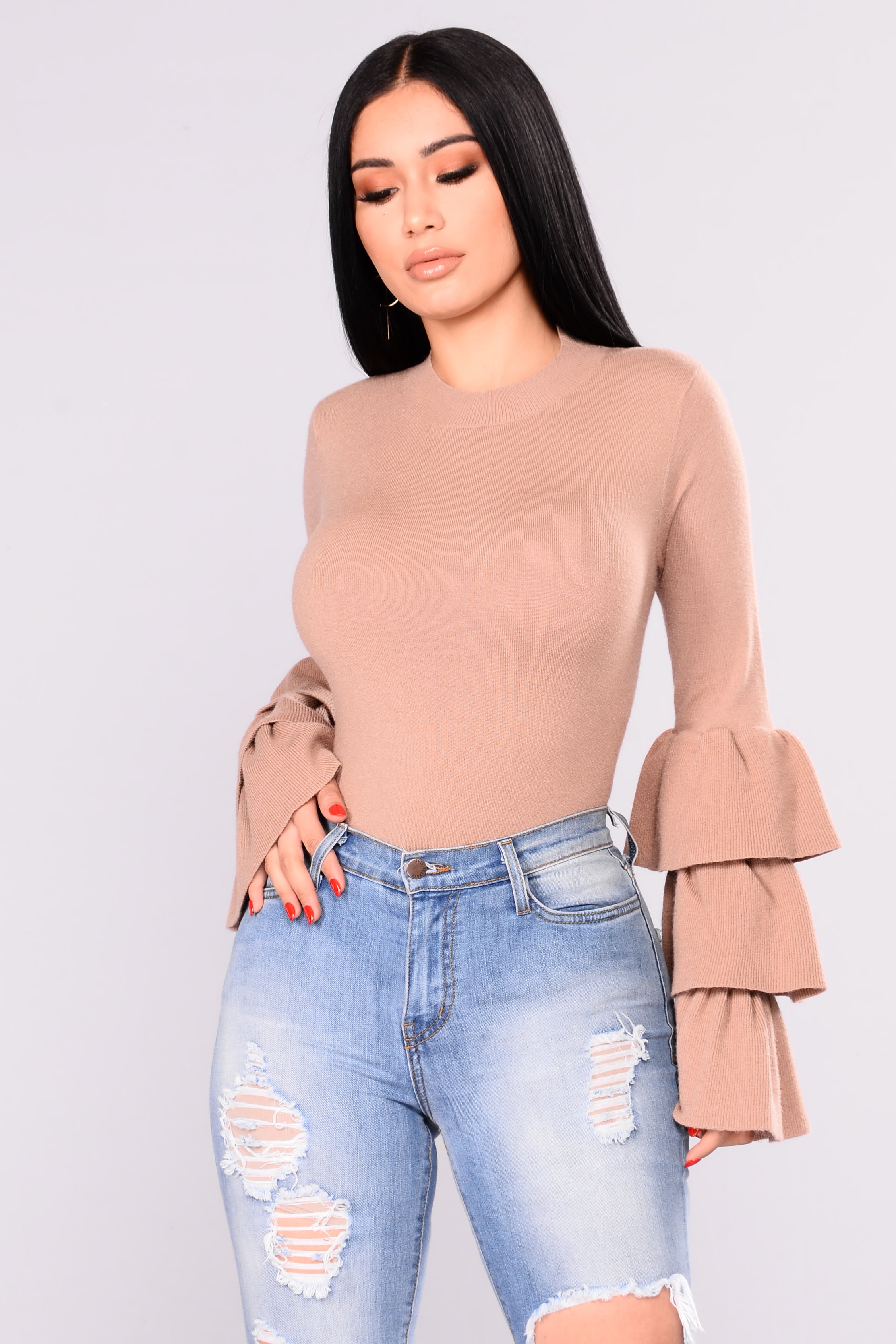 The fit on this was okay. I got it an 3X as well but could've used a bigger size.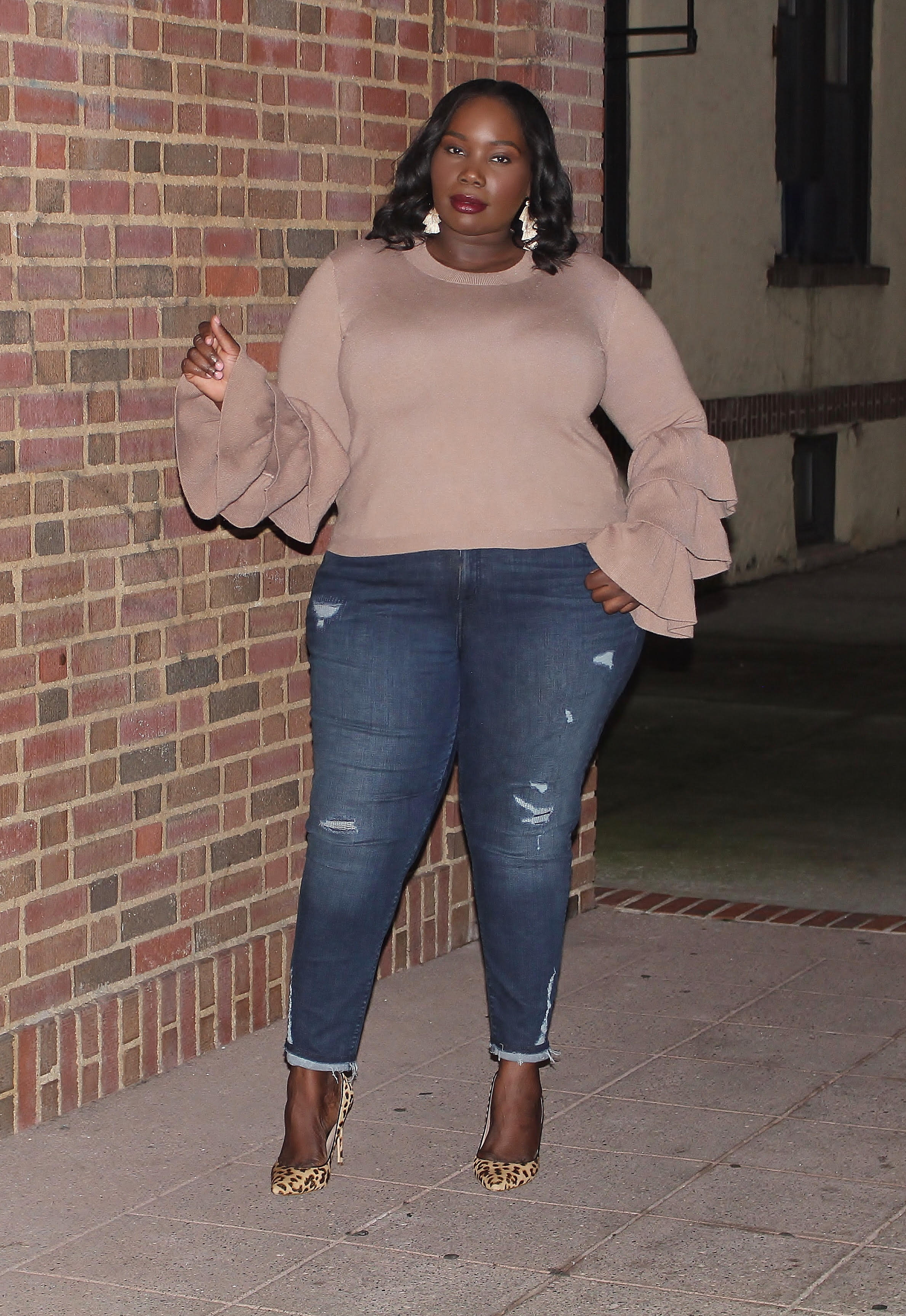 The most important thing you should know about Fashion Nova clothes is that they are designed for a specific body type. Hourglass and pear shapes. If you're not those shapes, then the only way these clothes will fit you or look good on you is if you have a small waist or flat stomach. You should also know that they do not offer refunds. Only exchanges.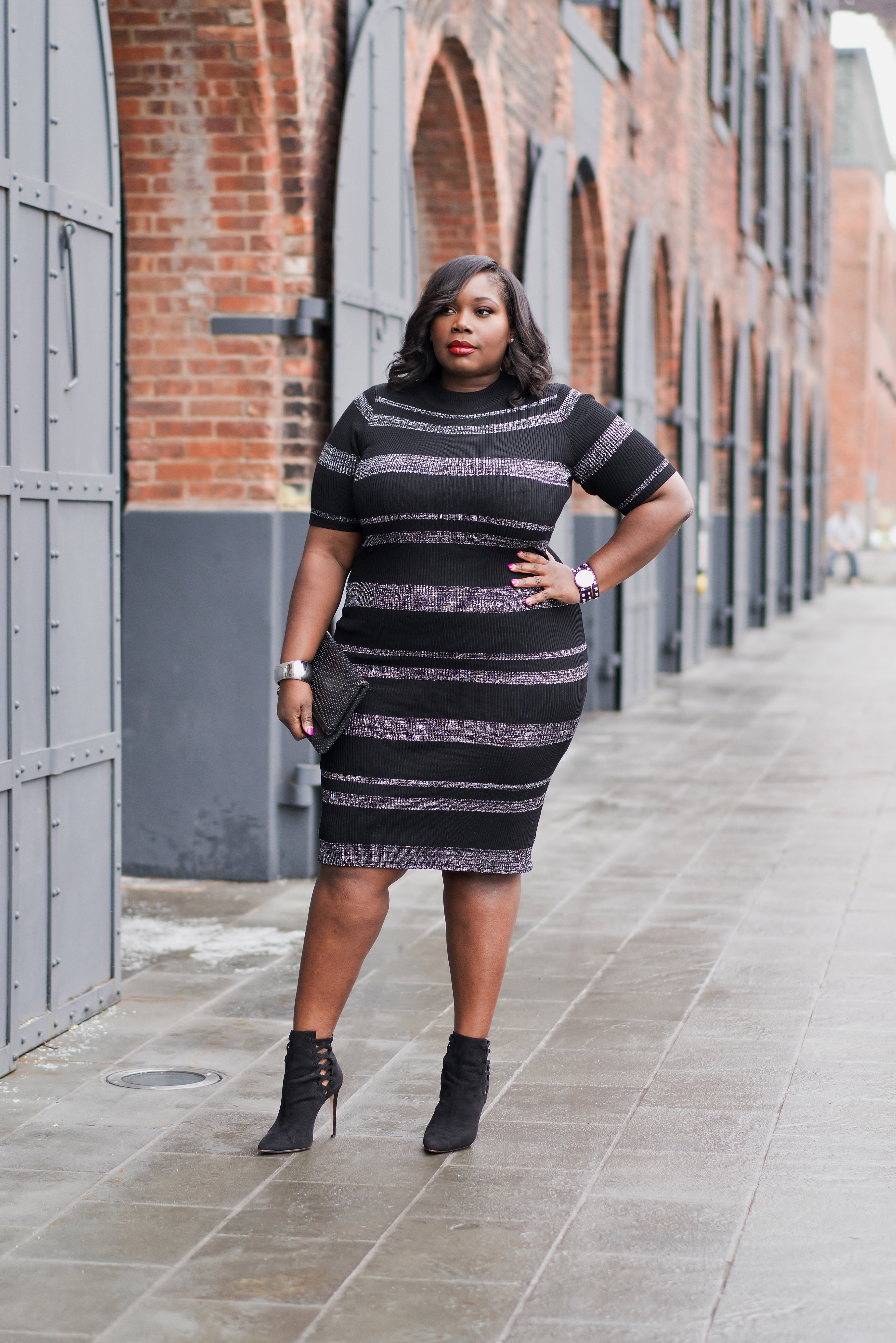 You can return an item and they will send you a giftcard via email to use on something else. A lot of Fashion Nova's clothing is club wear and casual wear. There are tons of sexy short and low cut tops and dresses. Also, there are loads of two piece crop sets. There's also their denim. Everyone raves about their denim but for me, it was not so good (you'll see in the video below). I found their jeans to be cheapy cheapy and offer an okay fit.
In the video below, you'll see me try on a few pieces I bought and pieces that Fashion Nova sent to me. I want you guys to checkout the video and see my HONEST review on Fashion Nova plus sizes. I can tell you this. There were DEFINITELY some cute pieces that fit well and there were DEFINITELY some pieces that were like, girl no.
Subscribe to Stylish Curves YouTube Channel for more fashion and beauty videos.
If you've watched the video and seen a few pieces that you would like to try, there are links to them below. Also, you can get a little discount by using code: stylishcurvesxo
---
---
Have you tried Fashion Nova yet?