Hey curvy girls all over the world,
During the 4th of July holiday weekend, UK based online retailer Navabi launched their first ever UK blogger collection. Navabi has teamed up with Bethany Rutter of Arched Eyebrow for a stylish capsule collection. Bethany's collection features bright colored duster coats, sleek trousers, and fun blouses.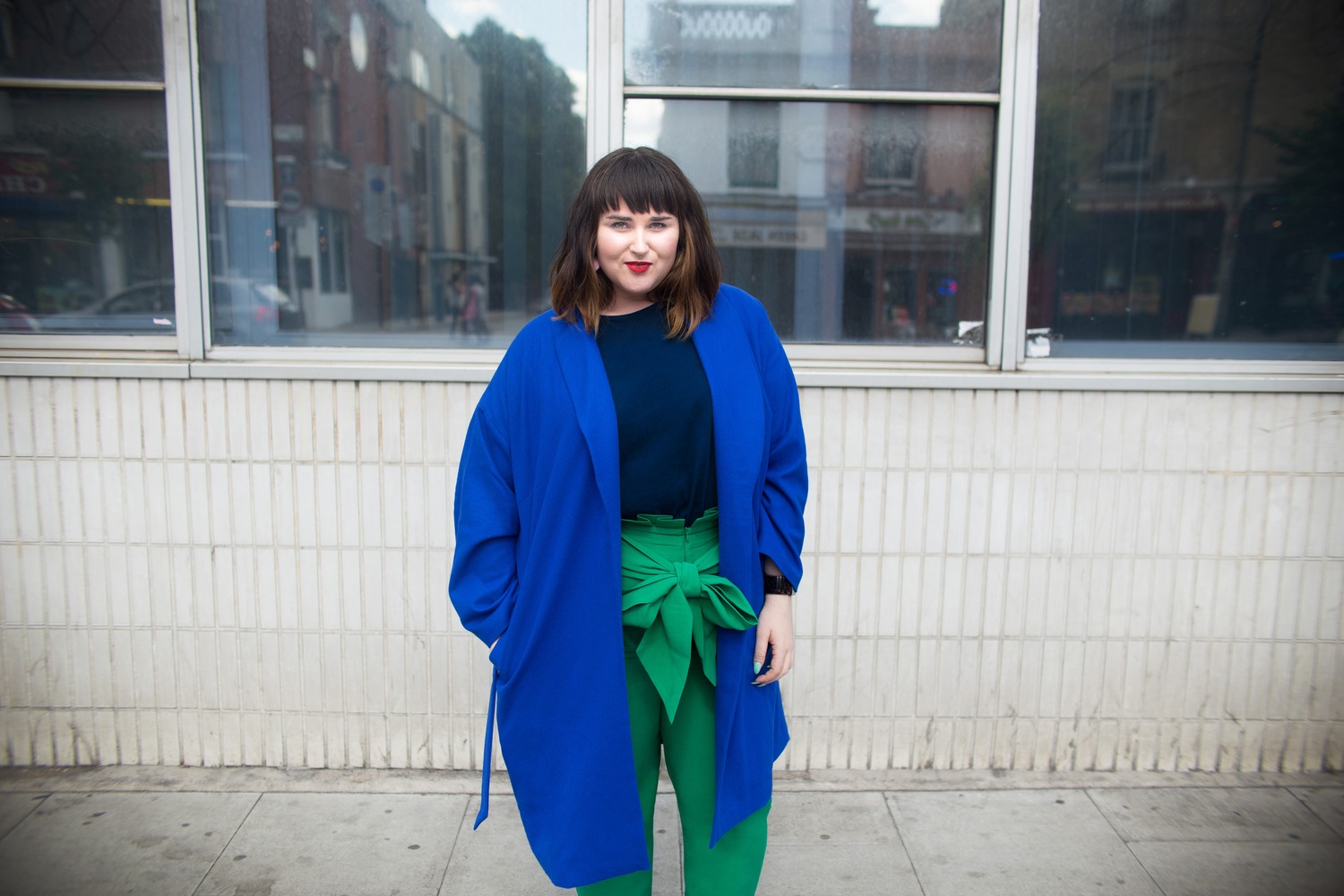 When it comes to inspiration for the collection, Bethany had this to say:
"The things loitering in the back of my mind that I've always wanted to wear but haven't been able to buy in my size", and a Pinterest board chock full of Solange Knowles pictures because "she wears colour better than anyone else".
You can shop the Arched Eyebrow X Navabi collection in U.S. sizes 10-24. We took a gander at the collection and found a few pieces that we don't typically see in plus size fashion. Bethany has a pair of paper bag waist trousers in her collection. Also, the colors are vibrant and rich, which will be flattering on a variety of skin tones. There's also a trendy rufflef gingham blouse that  is a must have.
The collection is a mix of modern sophisticated pieces with a dash of trendy details.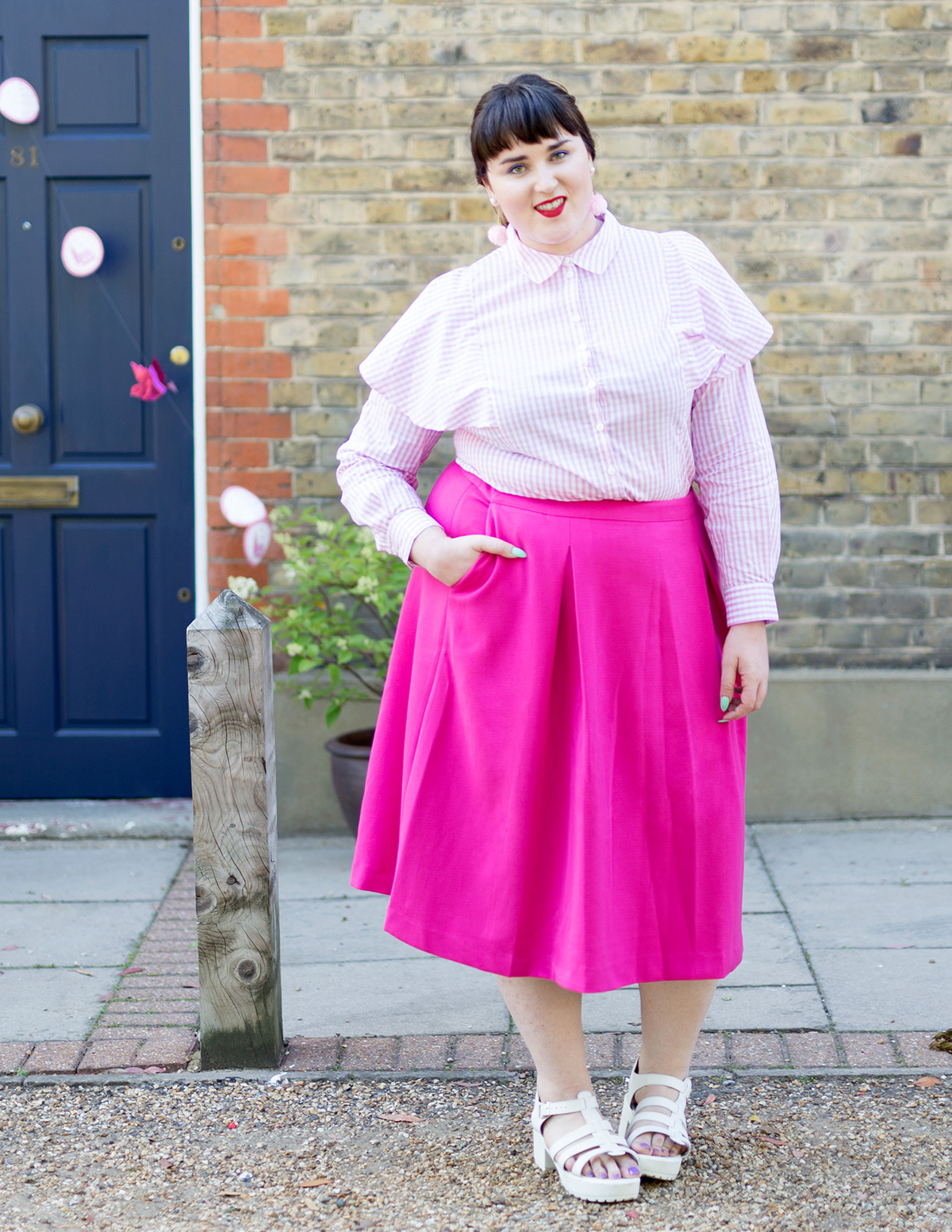 Checkout a few pieces from the collection below and shop Arched Eyebrow X Navabi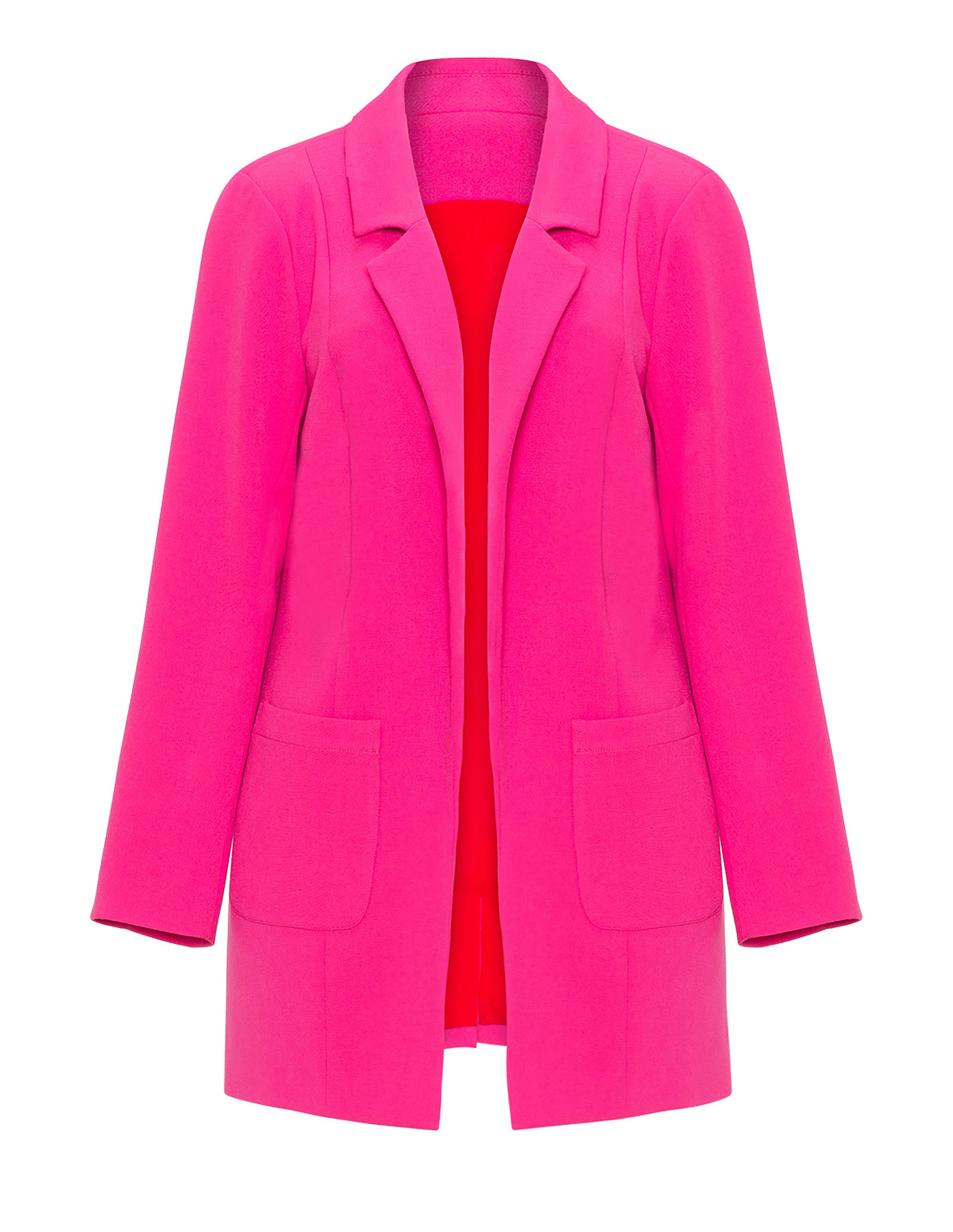 According to Navabi, Bethany is actually the first of three Navabi collaborations. Navabi hase two more collaborations coming out with model Aglae Dreyer and blogger Isabell Decker of Dressing outside the box.
You can shop the Arched Eyebrow X Navabi Collection HERE