I wish I could insert the clapping emoji right now. When I tell y'all that Walmart is playing no games when it comes to fall fashion, trust and believe me. For the past 5 years Walmart has elevated the fashion category on their website and in store. Not only have they bought some major brands like Eloquii and Modcloth, but they've added quite a few new brands. Just last year, they added a new plus size brand called Terra & Sky .
Walmart Fall Fashion
In addition to taking their fashion section to the next level, their pricing has remained affordable. Many of their pieces are under $25. Walmart has just debut some of their fall fashion and I am here for it. I browsed the site and saw a slew of hot fall trends ranging from leopard print to the return of prairie style.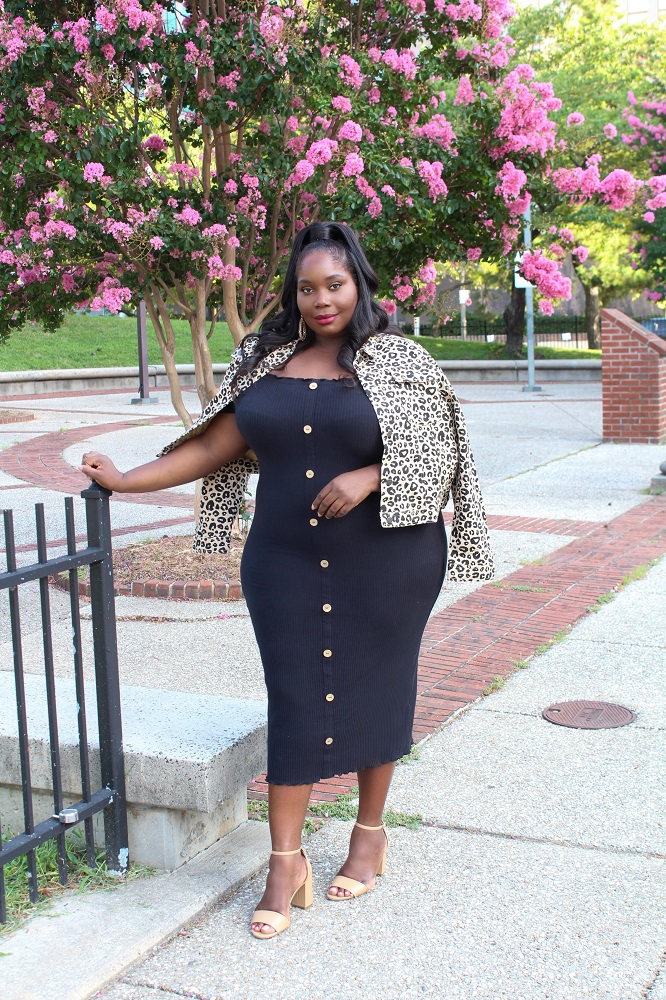 Shop my entire look from Walmart
Just click on the photo of each piece to go directly to the product
---
After browsing the site, I picked up a few pieces. There were two new fall items that I fell in love with. As a leopard print lover, I snagged a cropped leopard print denim jacket. Then I spied an off the shoulder ribbed body con dress with buttons cascading down the front. Both pieces made for a cute early fall outfit.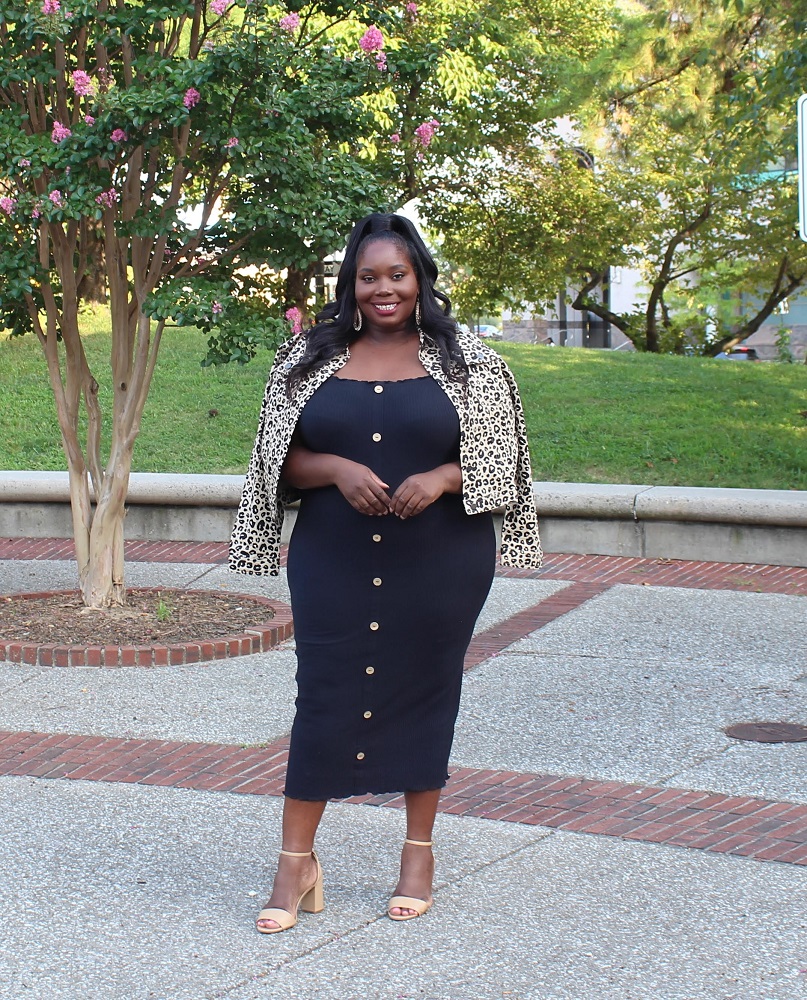 Walmart Plus Size Fashion Haul Video
---
Walmart has more cute plus size fashion at affordable prices. Checkout some of the other pieces that I found.
For more fall fashion trends checkout Walmart.