Although I no longer work in the corporate world and my work days consist of me sitting in leggings and oversized tees, I do miss getting dressed for the office. Back in my 9-5 days I use to love shopping for work clothes and creating plus size workwear outfits. Now that my business is expanding and I'm contemplating office space, my desire for office outfits has reemerged.
Workwear Wardrobe Staples
I took some time out and decided to look through my closet and come up with a few plus size workwear outfits for a variety of office environments. After spending about an hour creating, I came up with 10 plus size size office outfits. Whether you work in a corporate, casual, or no dress code kind of office, there is a look for you to get inspiration from.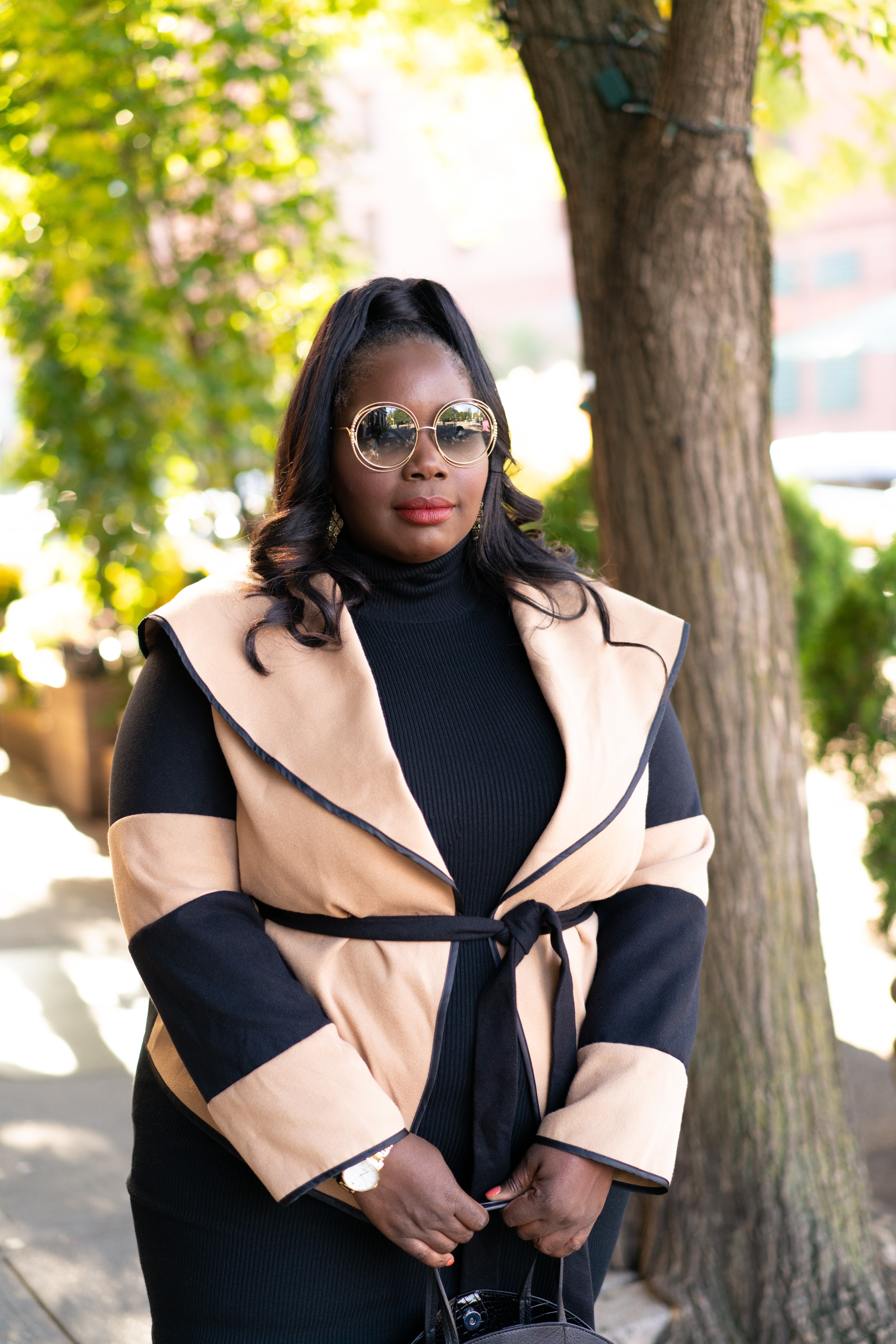 Now this is my personal interpretation of office outfits, so, you can recreate some of these looks or draw inspiration from them to create your own unique work outfit. The looks all feature workwear wardrobe staples like turtlenecks, classic little black dresses for plus size, trench coats, and of course chic plus size blazers. All pieces every woman should own, regardless of her size.
My Go To Office Outfit
To show you these looks, I put them in a video for you. I even breakdown the type of office you could wear the plus size work outfits to. Before we get to the video, I want to breakdown why the look above and below is my go to plus size workwear outfit.
One of my favorite looks from the video is this black turtleneck and colorblock jacket ensemble. It's a perfect fall work outfit for plus size women. A turtleneck sweater dress is a fall wardrobe staple. It goes with an and everything. Also, if you ever get tired of blazers, try a lightweight or cropped jacket instead. It creates more of a shapely figure.
In addition, I love pairing neutral colors with prints. Which is why I opted for a pair of leopard print pumps. Square or rectangular bags are not your only option. I'm obsessed with this circle tote and it makes the look more interesting. This workwear outfit is my go to because it's professional, sophisticated, and a tad bit sexy.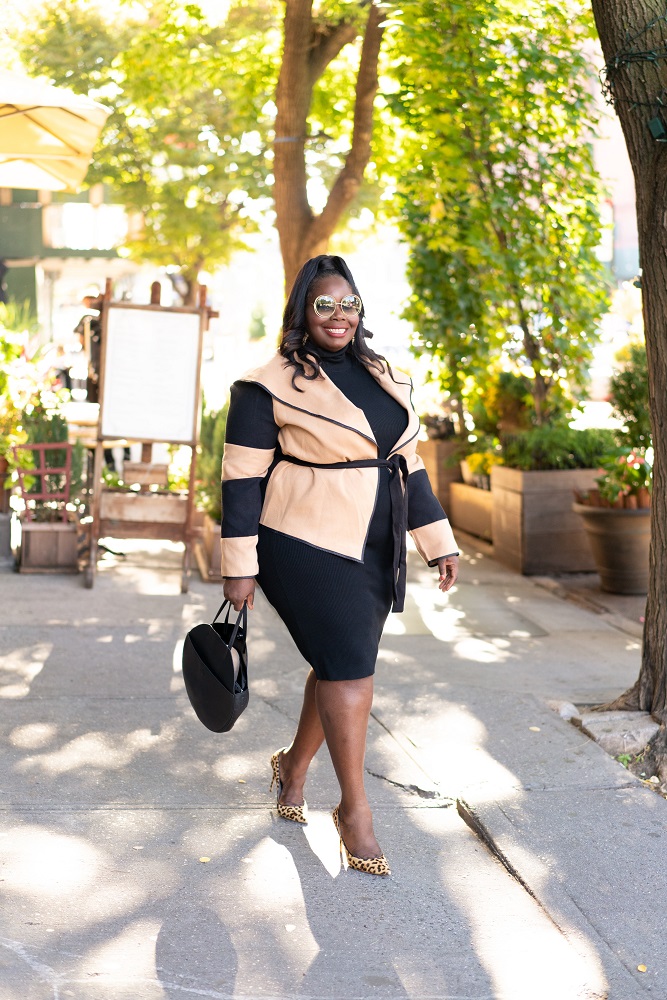 10 Plus Size Workwear Outfits for Fall
Your workwear outfits don't have to be boring. You can mix and match wardrobe staples with fun trendy pieces. Checkout the 10 plus size workwear outfits for fall video below. Oh and if you haven't make sure you subscribe to the Stylish Curves Youtube channel.
What is your go to workwear outfit?