The last time we spoke to designer Courtney Noelle she was moving into a new studio in Williamsburg Brooklyn. As an indie plus size designer, Courtney is always hard at work creating showstopping pieces for her customers. She is an advocate for plus size women having clothes that are not boring or makes them look frumpy.
Courtney Noelle Fall 2019 Collection
Recently Courtney debut her fall collection called "Uncomfortable" which features a handful of rich jewel tone colored dresses with ruffled details and sexy cutouts. These fun and flirty plus size dresses are red carpet worthy. You'll also find dresses and a jumpsuit that are perfect for upcoming holiday parties.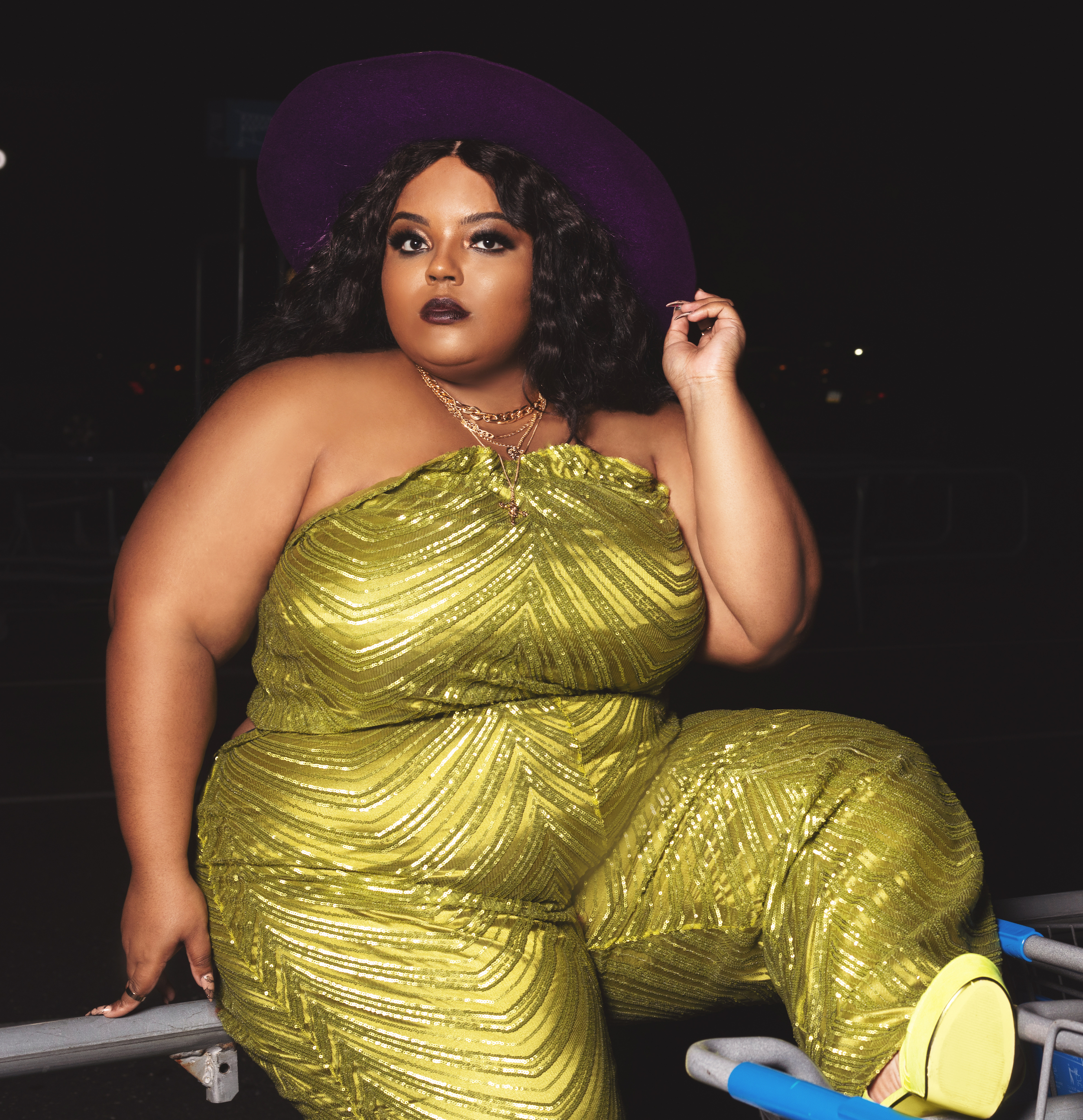 Support Plus Size Designers
This year we spoke out about the need for indie plus size designers like Courtney Noelle. There's nothing like having a quality unique piece in your wardrobe. For years plus size women didn't always have that option. Now we do. So, its time to take advantage of our designers and support them.
Our Favorite Courtney Noelle Designs
We love Courtney's grocery store setting. Just imagine yourself looking glamorous while shopping for groceries for yourself or family. All eyes would definitely be on you. Courtney's designs will have you feeling like a star.
Checkout some of our favorite pieces from Courtney Noelle's fall plus size collection.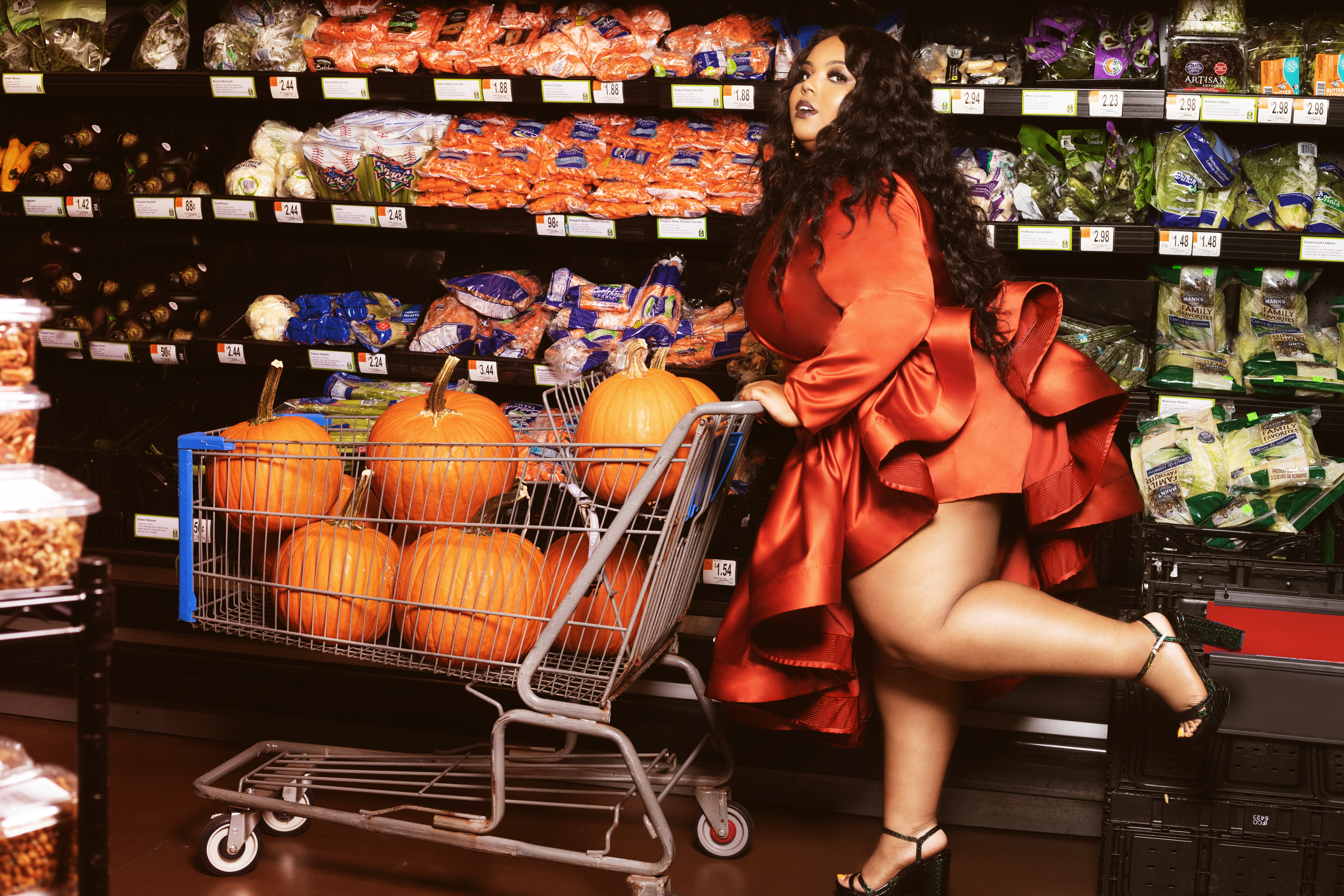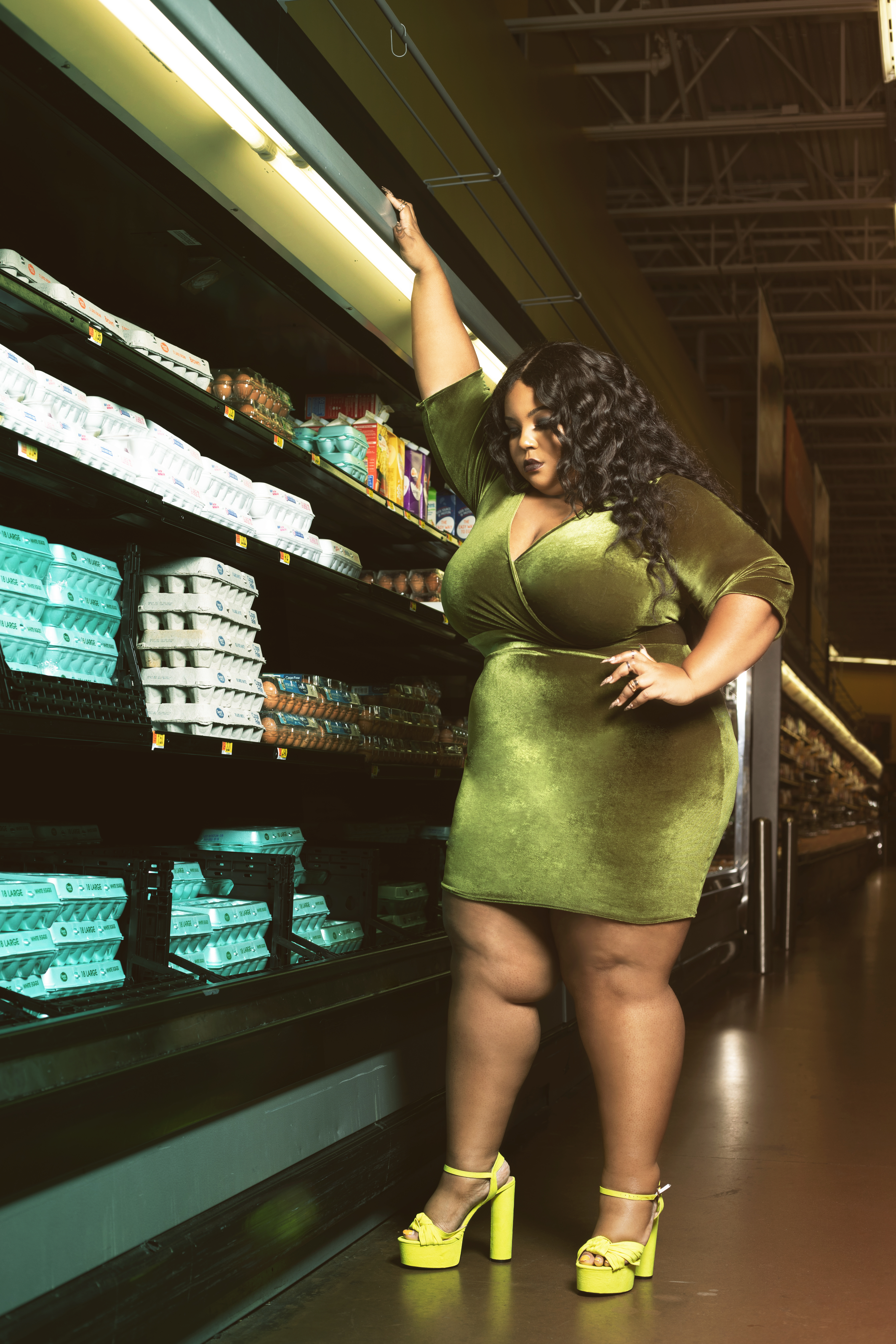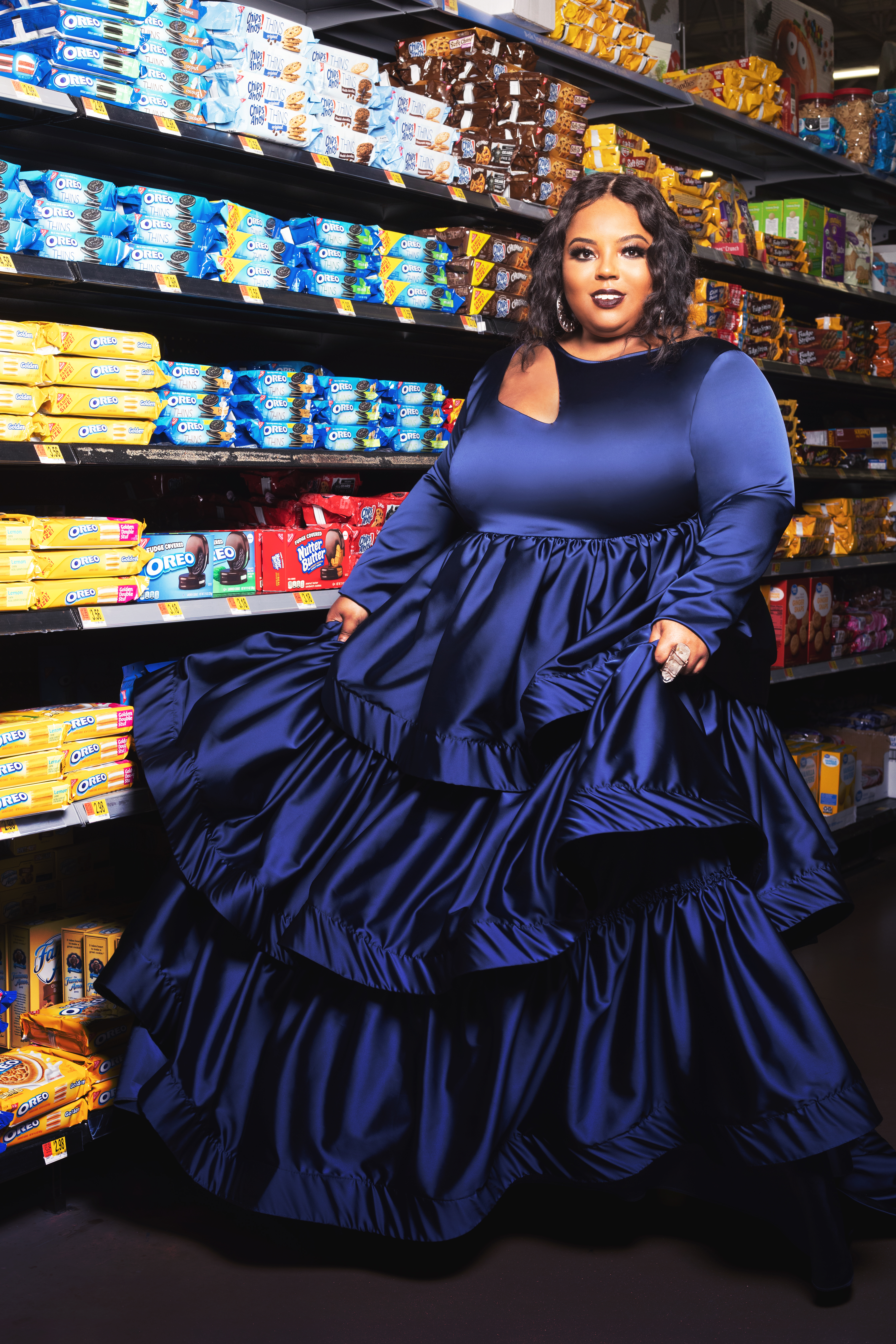 Checkout more styles at Courtney Noelle