When it comes to fall fashion, one of my must buys are trendy plus size jackets. Having a fly fall jacket instantly takes your outfits to the next level. Yes, I have to use the word fly because I'm from Brooklyn and that's the lingo we use to refer to something looking really good. This year there are a slew of fall plus size jackets that are statement making.
Recently, I added about 3 new fall plus size jackets to my closet and I wanted to share with you some styles that caught my eye and of course the ones I've already purchased.
The Belted Crocodile Trench Coat
Before we get into my top picks, let me tell you about my most recent fall plus size jacket purchase. It's a black belted crocodile trench coat that gives me all the matrix vibes. I wore it with a pair of light wash jeans and a white turtleneck.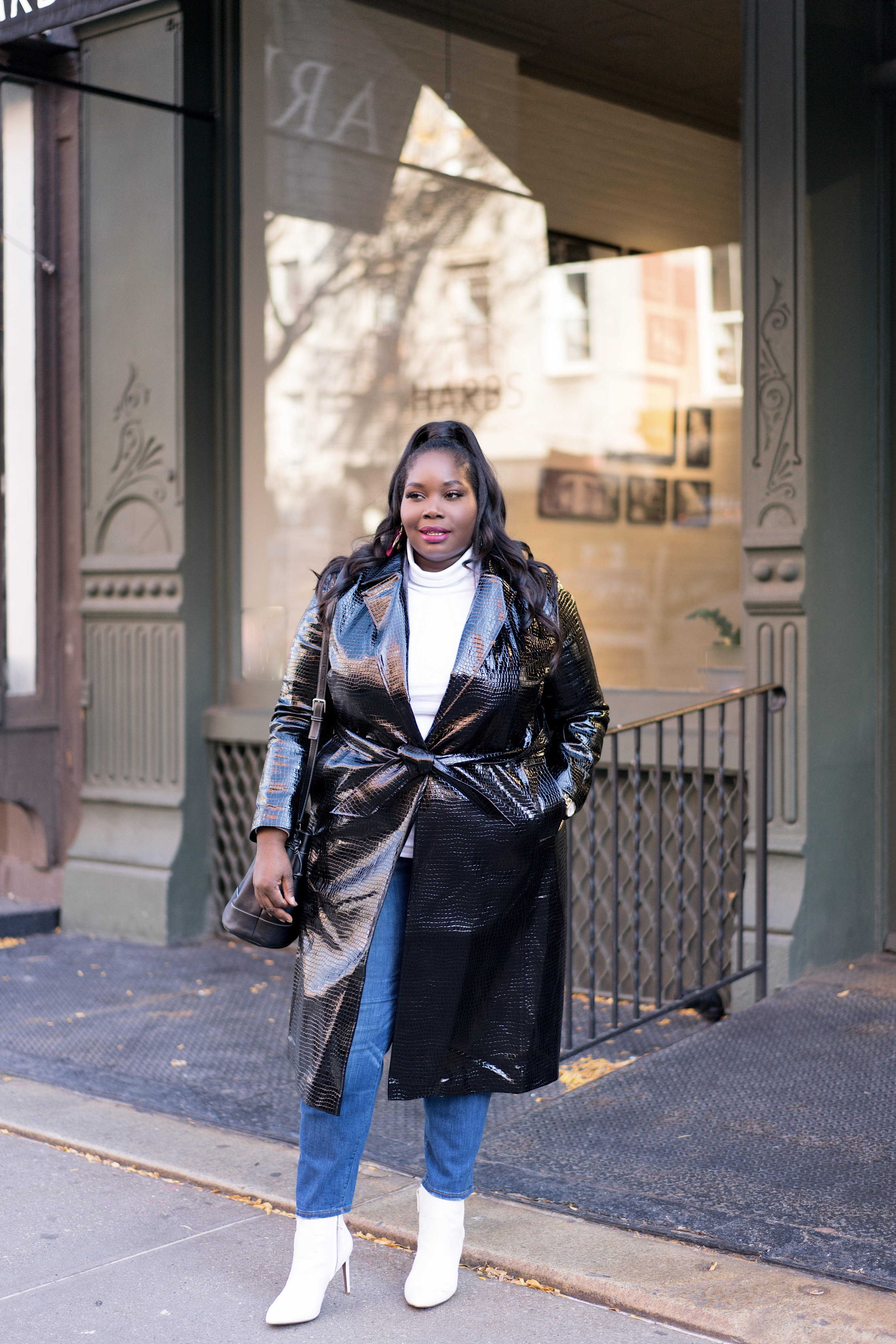 I know I could have worn any color shoe with it but I opted for a pair of white ankle boots. It gave my outfit a mod look as well. I have quite a few outfit ideas for it. It's like I said, a fly fall jacket can elevate a basic outfit.
You know a jacket is stylish when it looks good open. Am I only one who thinks this? Some jackets only look good closed but this one is still eye catching either way.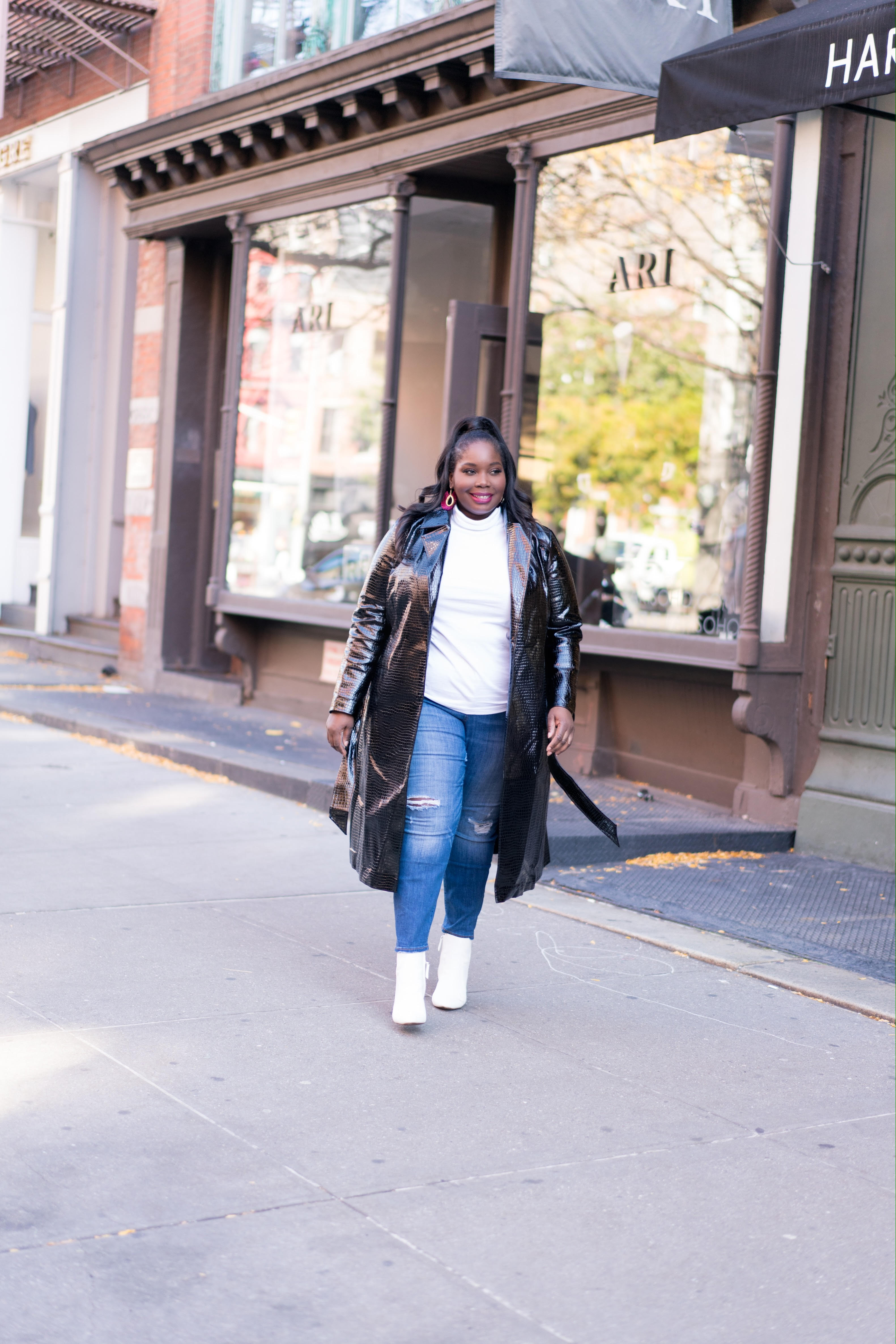 Although this crocodile trench coat is one of my favorites, there are a few more plus size jackets that have caught my eye and I know you guys would love them.
10 Trendy Fall Plus Size Jackets
---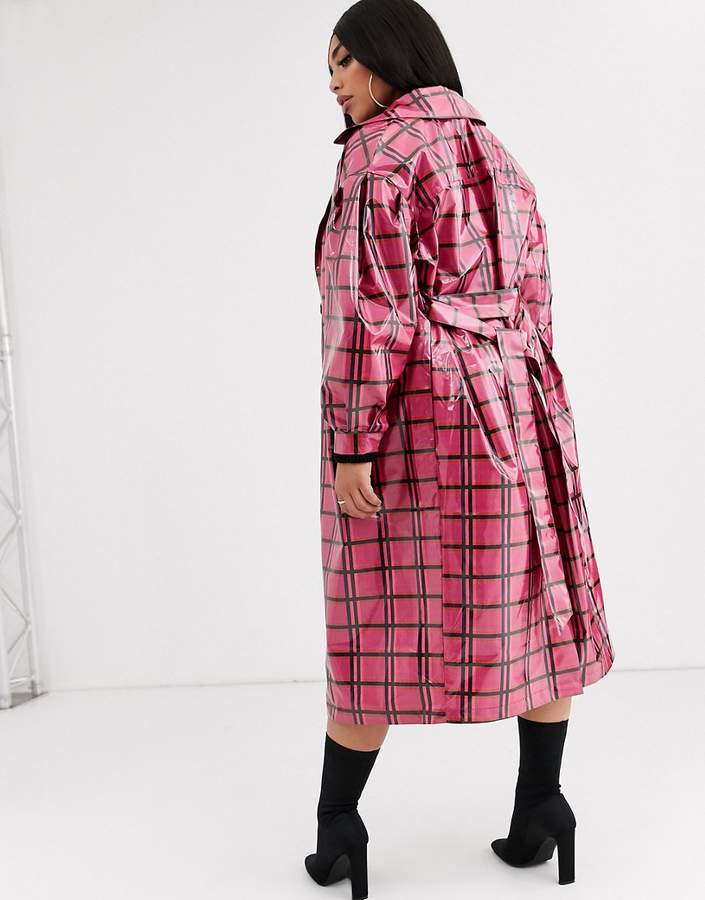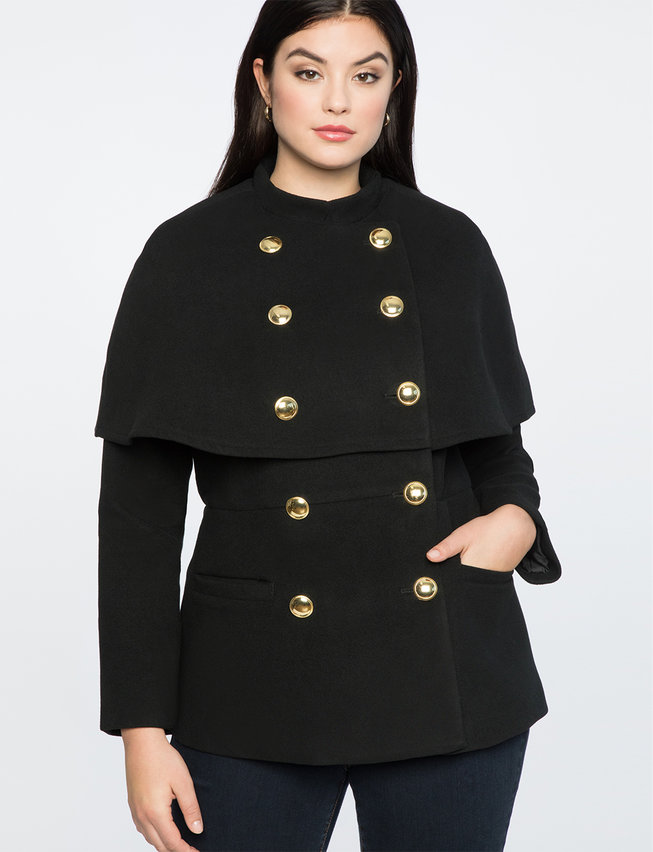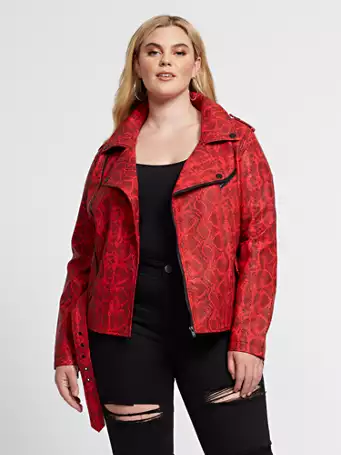 ---
READ THIS: TOP MUST HAVE FALL PLUS SIZE SWEATERS
---