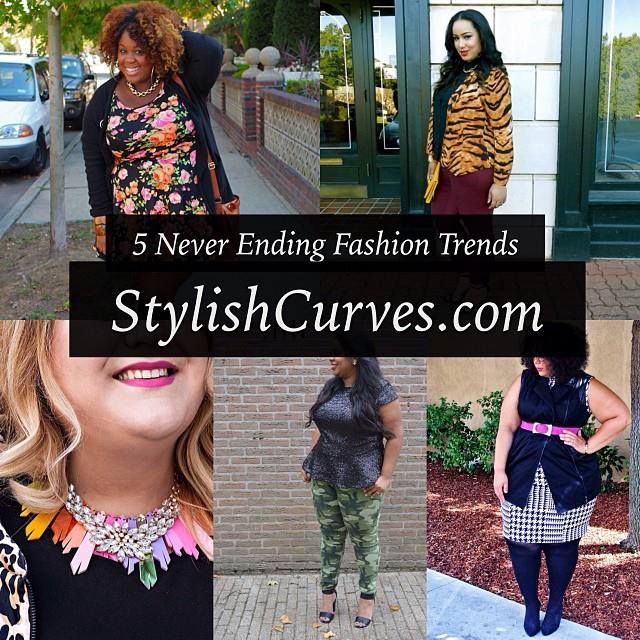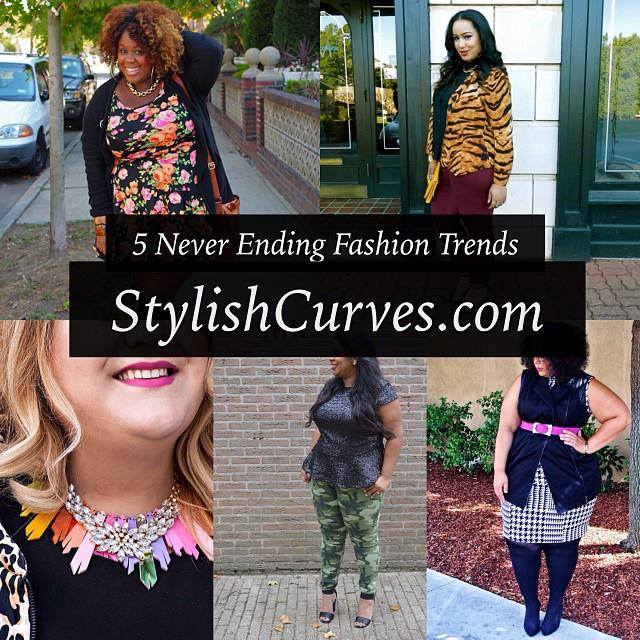 Hey curvy girls all over the world,
I wanted to give you an introduction to our newest contributor Chante of
E
verything Curvy & Chic.
Chante will be bringing you unique fashion articles such as her "How To Wear A Body Con Dress" article. You can read it HERE.
Today, Chante gives you insight on what trends you should keep this season and through some of her favorite bloggers, she shows you how to wear it.
Check it out below:
In the world of fashion, seasons are always changing. With a season change we welcome new fashion trends and thats when I start to have a conflict. Just because there's a new season doesn't mean you have to give up last season's trend. There are a lot of trends that travel from season to season, most trends never end. This post will focus never some ending fashion trends, within this post you will see examples of never ending trend's being rocked in this current season fall.
1st-For the Love of Floral
Florals is one trend you will see transform from season to season. Florals are fun to pay with. In the warmer seasons you will see that florals come in bright colors such as neons and pastels. In the colder seasons you will see dark florals. Florals can be dressed up or down. You can pair floral outfits with some simple jewelry, like a custom name necklace to complete the look. You're sure to look stunning anywhere you go! Peggy set a perfect example on how to rock florals for fall.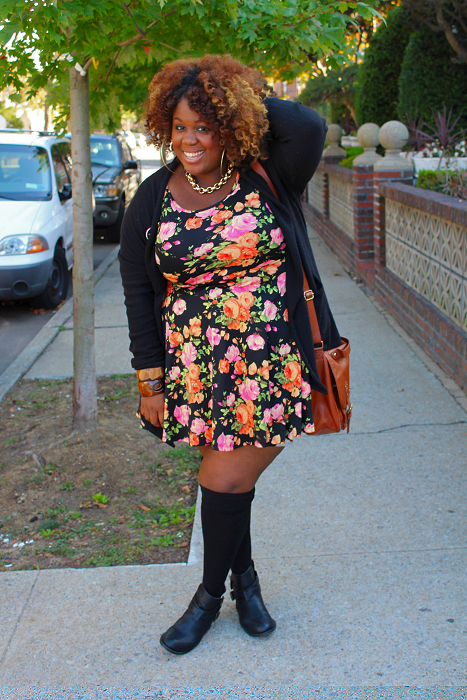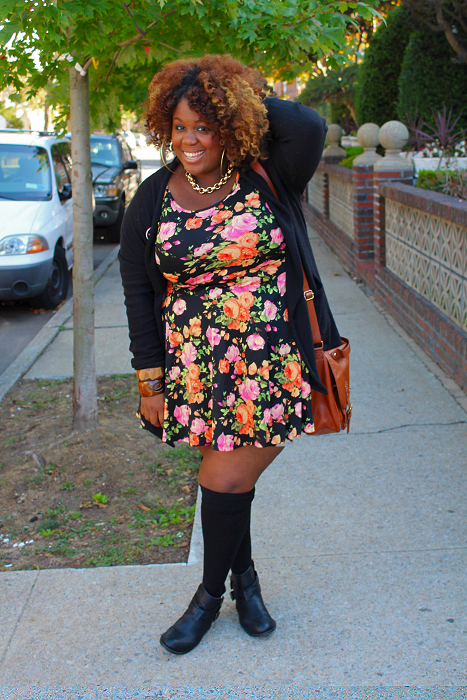 2nd-Ready for Combat
One of my favorite trend's is Camouflage . This trend is warn year round and can be dressed up or down. I wear this trend a lot and I love to see it worn in so many different ways. There are a lot of authentic camouflage that can be found in thrift stores, then there is manufactured camouflage that is sold in different styles within department stores. Check out how Dionne glommed up her Camouflage this fall.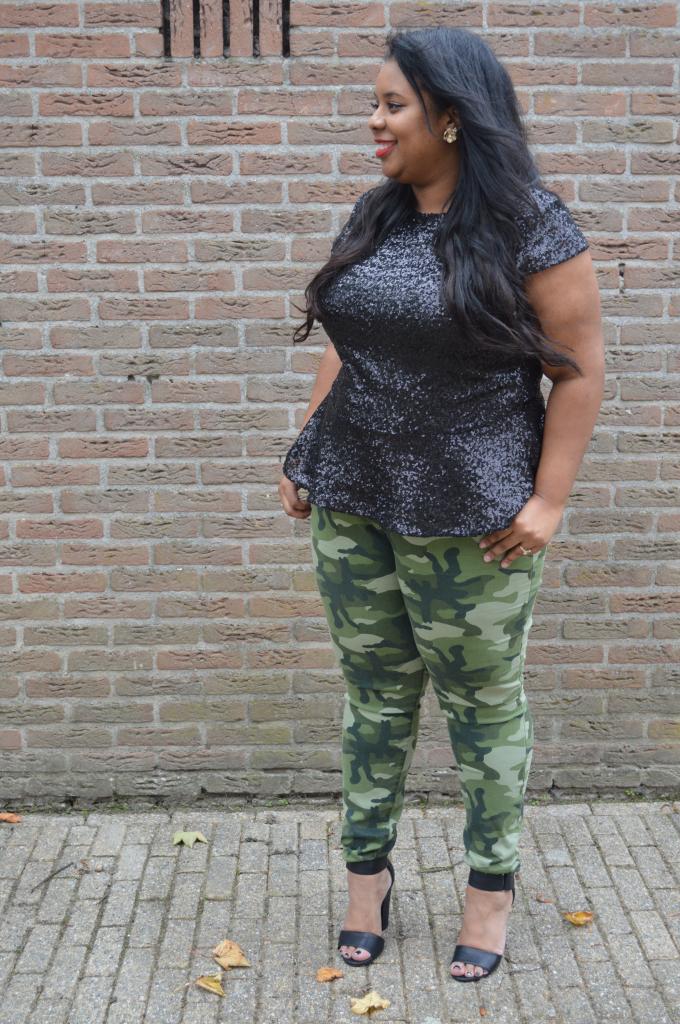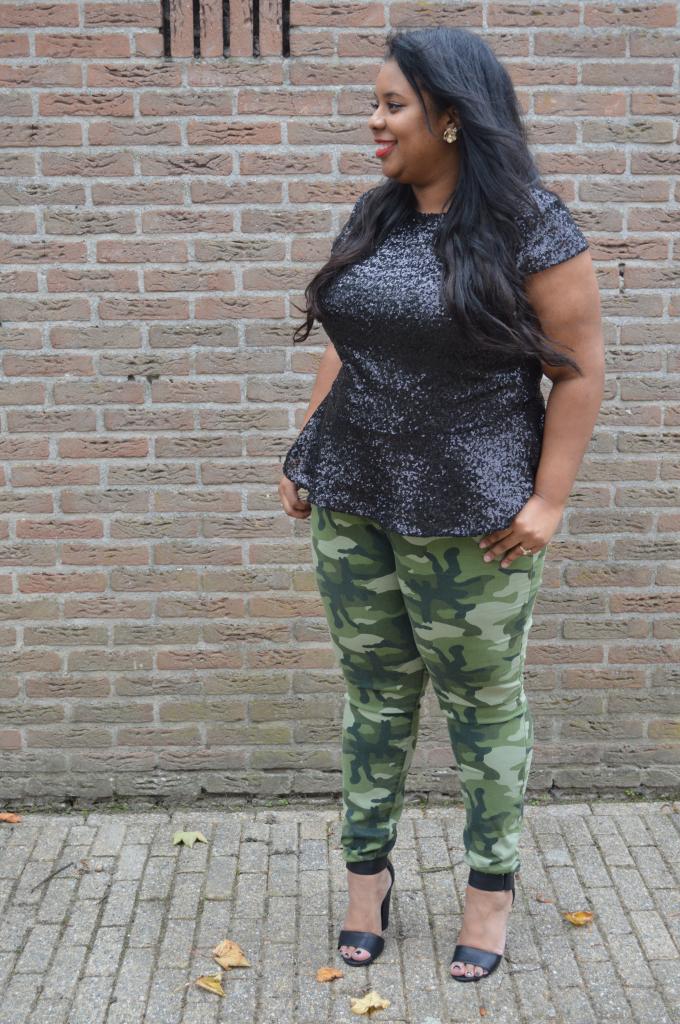 3rd-The Belted Waist
This is a trend that will be in forever. This is not only a trend but a trick. For most curvy women it gives the illusion that you have a small waist. There are so many trendy belts out now, don't be to try this trend/trick. Below is a perfect example of the belted waist, Chastity is known to rock a belted waist on the regular and looks fab doing so especially this fall.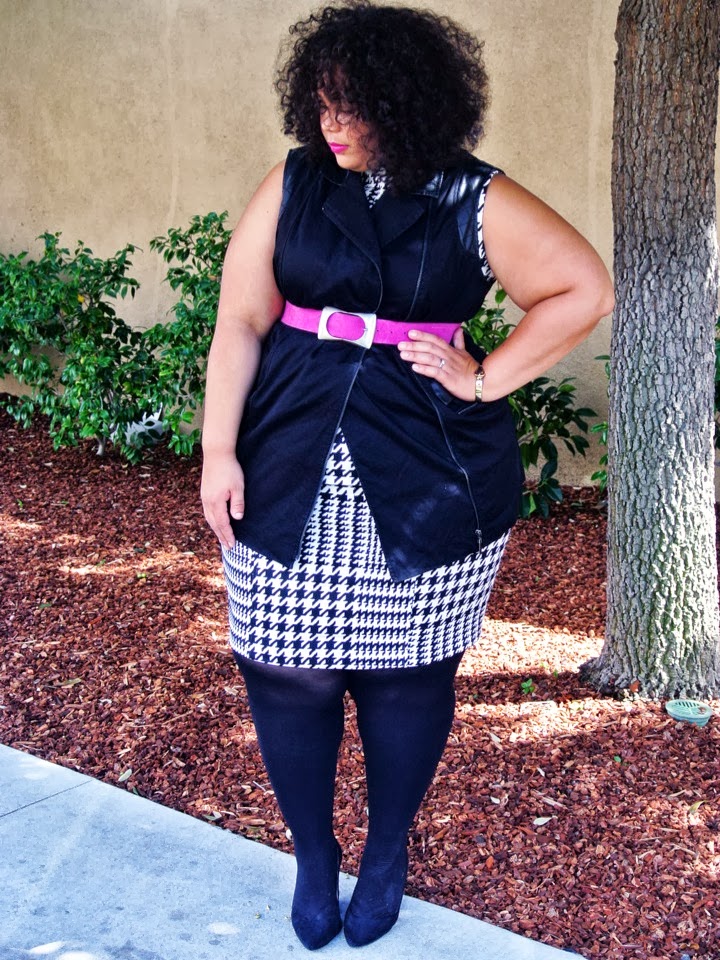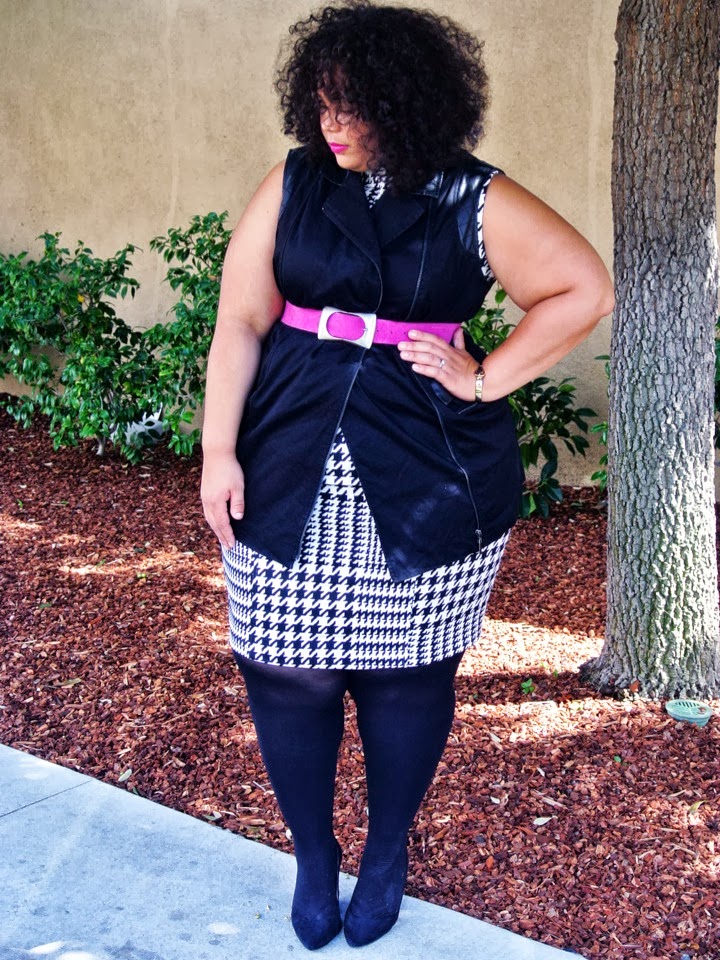 4th-Animal Print
This trendy print has been around forever. I love to see this print transfer from season to season. You can see animal print everywhere, (Blazers-Dresses-Pants-Shoes) the list can go on. Animal print is a curvy girls best friend, when worn right it camouflage any flaw. You can never go wrong with animal print. Check out how blogger Rochelle dressed up her Animal Print Blazer making this one of my fav fall looks so far.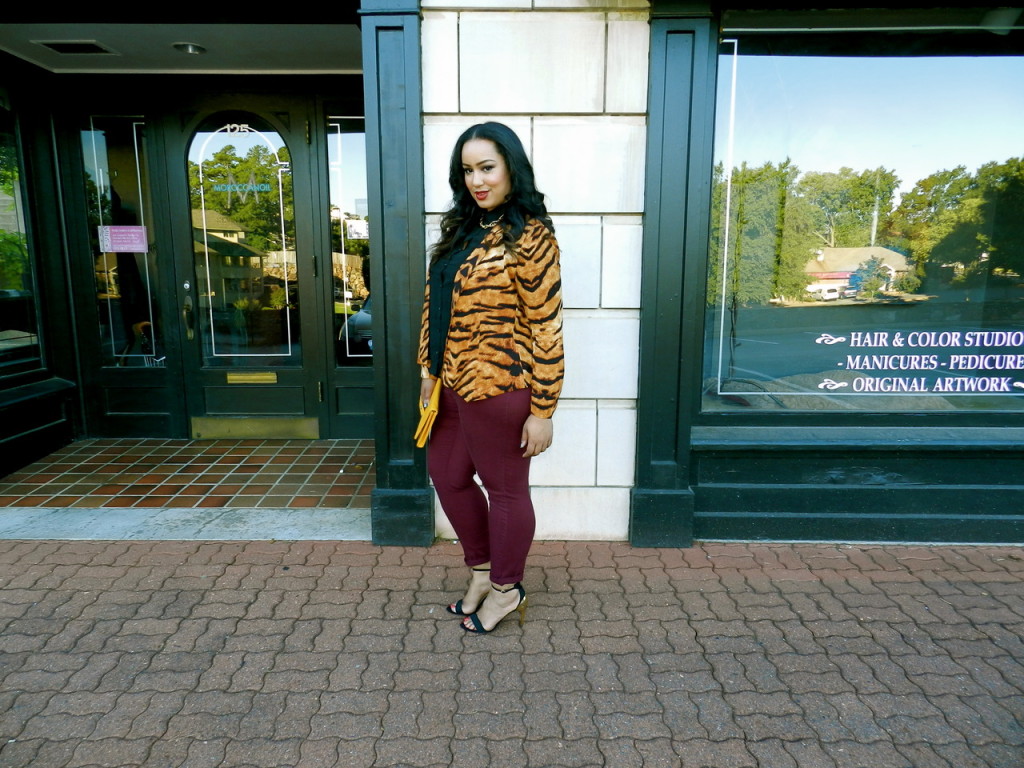 5th-Statement Necklace
One accessory that will always get attention is the statement necklace. Every season there is an overload of statement necklaces being produced. There are so many different designs and details. A statement necklace will take your outfit from boring to chic in no time. Don't be afraid to mix and march when looking for the perfect statement necklace. Below you will see Nicolette wearing an amazing statement necklace, she wears a nice variety of statement necklaces. I'm currently obsessed with all her fall post and I go crazy over her choice statement necklaces.