Hey curvy girls all over the world,
On this blog, I've always stood up for women going against fashion rules. I do believe we should be able to wear whatever we want. However, I also believe that whatever we choose to wear should compliment our body types. Most importantly, whatever we choose to wear should make us look and feel amazing. When it comes to fashion rules, society feels like plus size women should steer clear of horizontal stripes. Horizontal stripes can make you look bigger but they can also make you look fantastic. It's important to be confident who you are and your body in order to wear what you want. For me, I love horizontal stripes.

Since I love stripes, I try to find the right size of stripes and the right fabric to flatter my shape. When I saw this dress on Giti Online, which is a plus size boutique, I knew I needed to add it to my closet. The material is a stretch knit. The stripes are small, so the horizontal striped dress wound up making me look smaller. Also, its just so freaking cute and simple, yet statement making.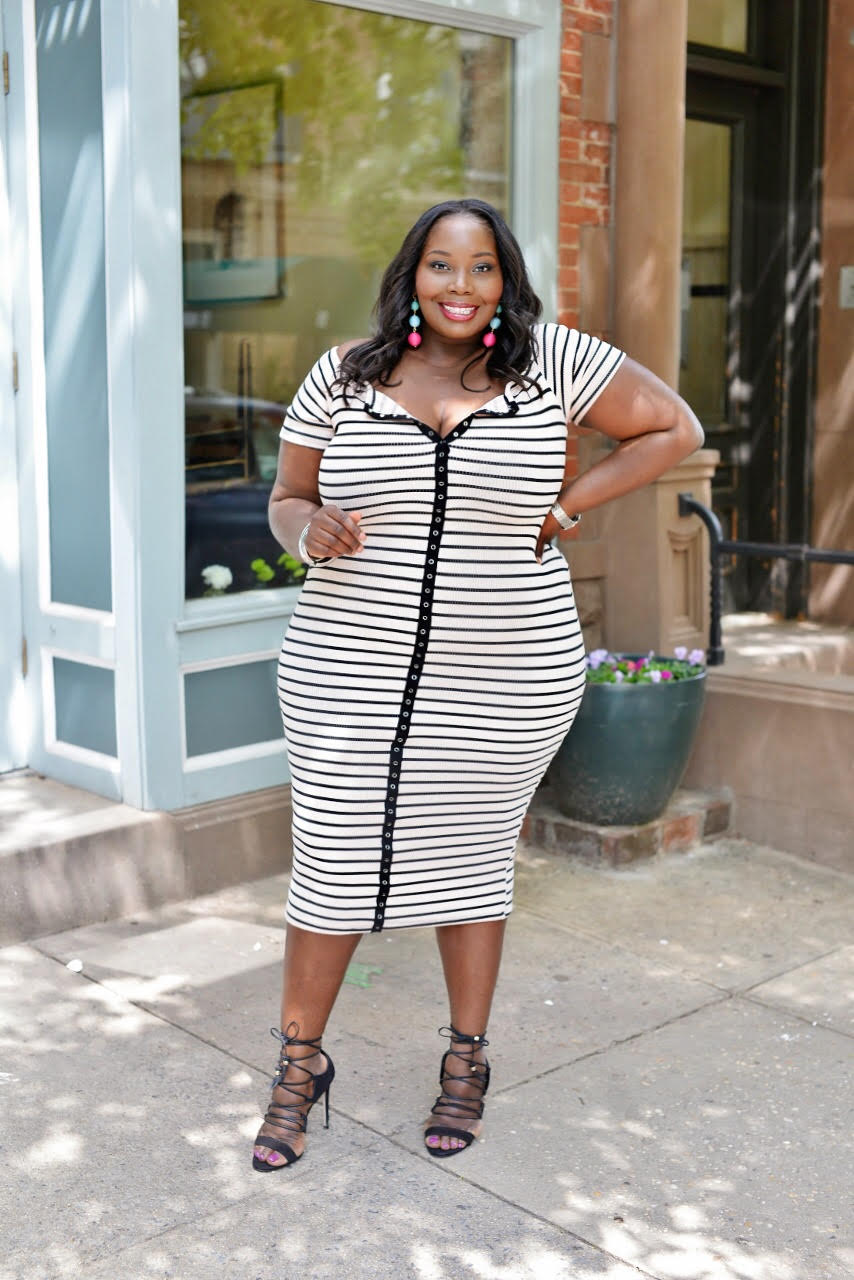 All photos by: Pristine Finesse
Checkout a few striped dresses that are perfect for breaking the rules
Striped Cami Dress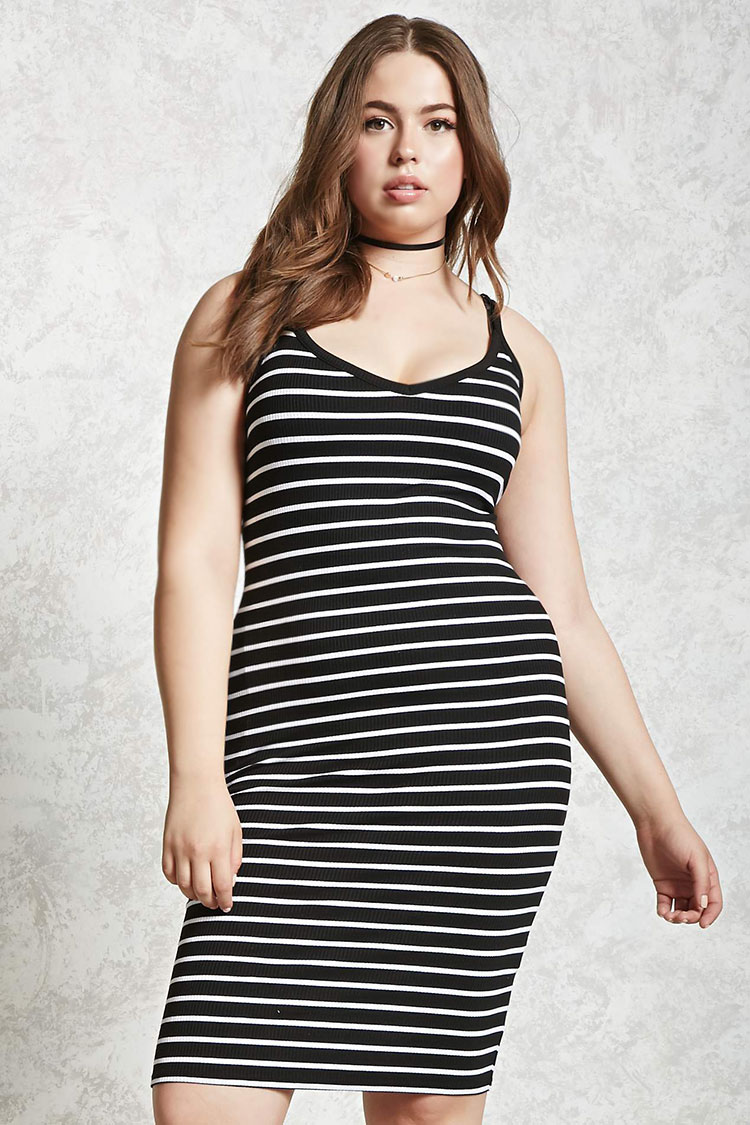 Flare Ruffled Dress (use code alissa for discount)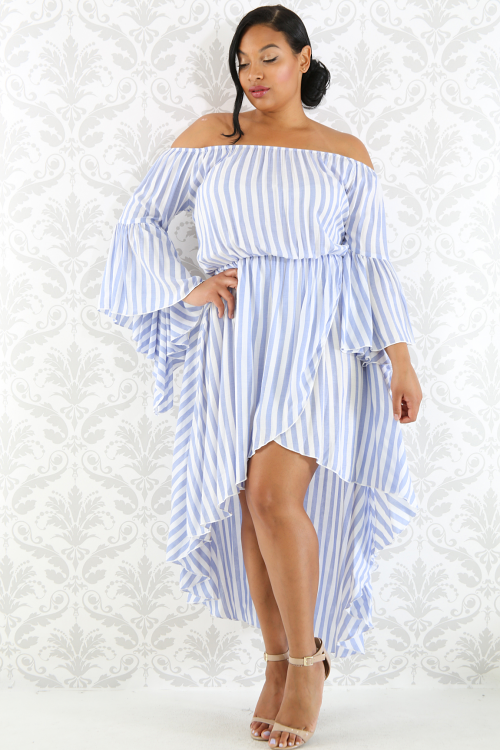 Mermaid Striped Dress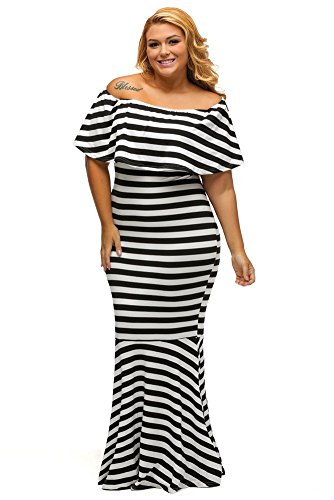 Off The Shoulder Striped Dress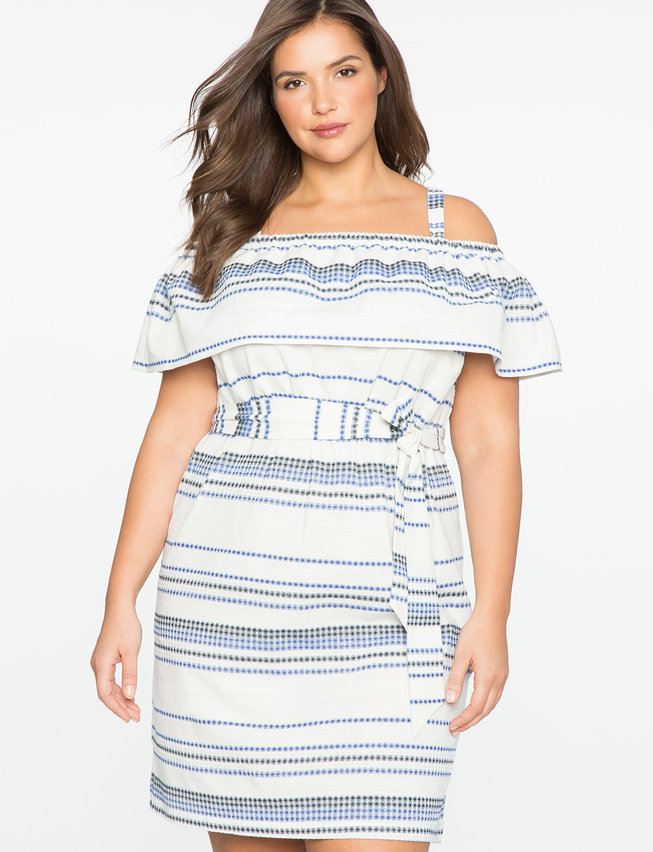 Halter Stripe Dress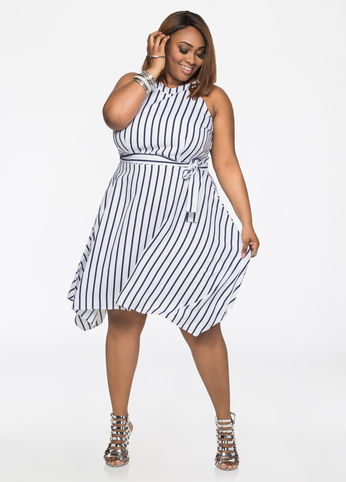 Striped Flare Dress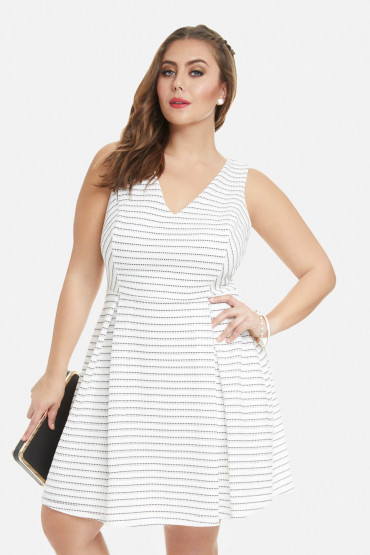 Off the shoulder striped dress
Shop More Summer Dresses