Hey curvy girls all over the world,
Ever since we listed the top spring/summer trends you should be trying, I have been filling up my closet with those pieces. One trend that I like this season is the floral embroidered trend. We've been seeing them on jeans, dresses, jackets, and tops. Recently, I found a sexy off the shoulder floral embroidered dress. It literally fits like a glove and the bell sleeve arm and floral embroidered neckline gives it a sophisticated trendy look.
It's been awhile since I've gotten anything from Forever 21 plus. I just felt like their sizing was off and everything was cut super short and tight. After having dinner with them back in April for the re-launch of their plus size department, I decided to give them a try again. Thankfully, they were kind enough to send me a few pieces. I picked this floral embroidered dress because of the neckline detail and the bell sleeve arm. It just looked classy and sexy without revealing too much.
Its one of those black dress that's perfect for any event where you need to dress up. I rocked the floral embroidered dress with a pair of gold chandelier earrings, and a pair of gladiator leather sandals.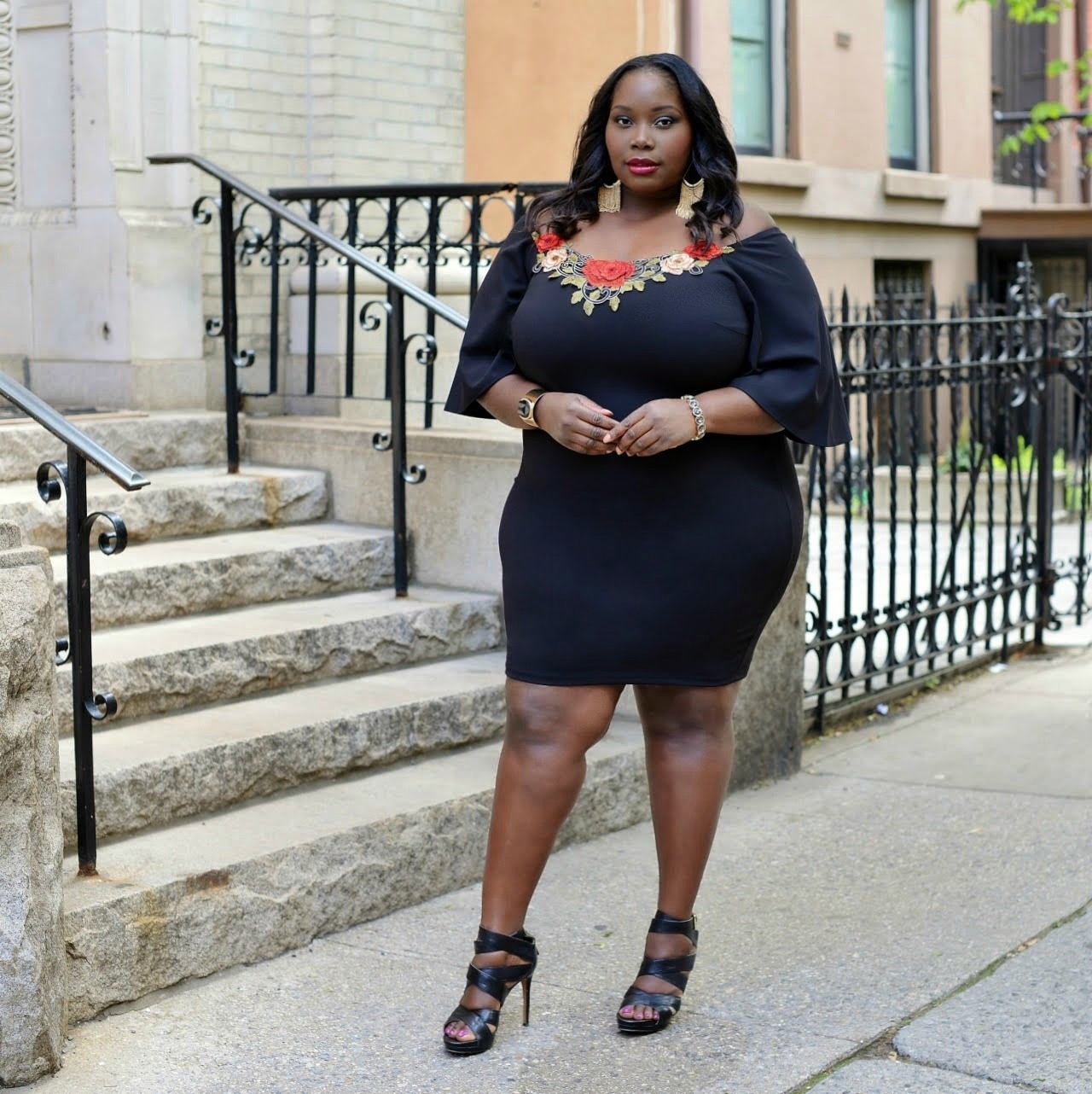 Photos: Pristine Finesse
I found a few more floral embroidered styles at Forever 21. Check them out below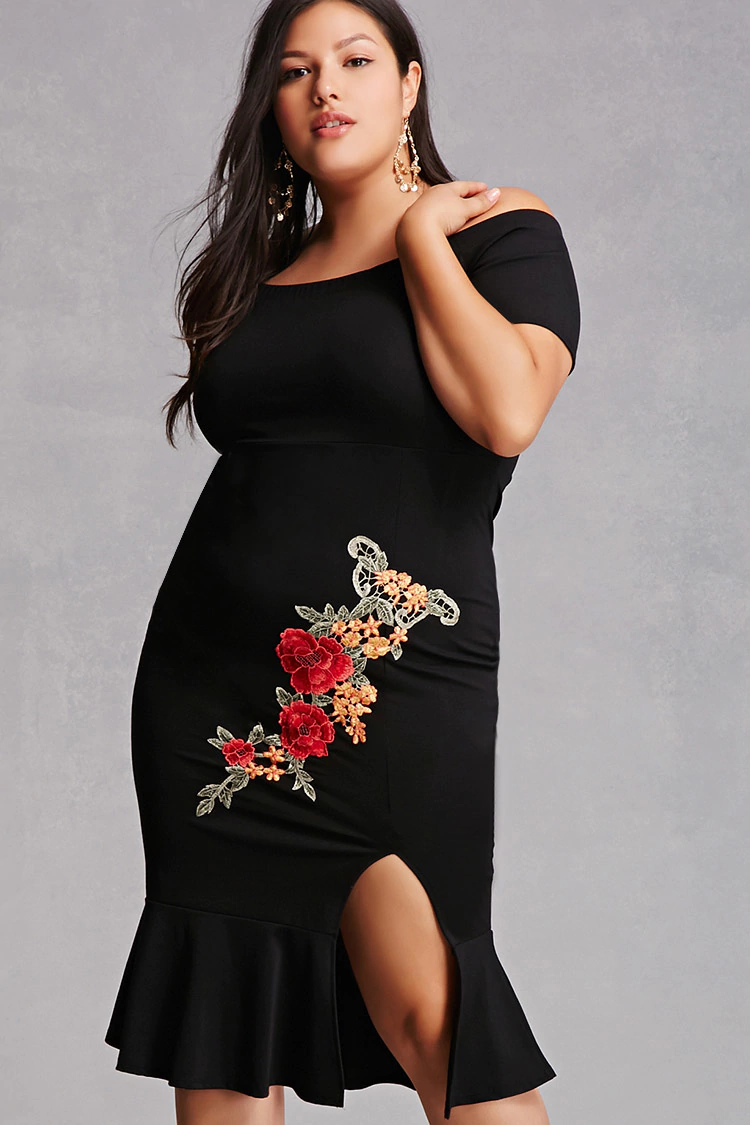 Are you guys into the floral embroidered trend, have you tried it yet?
You can checkout more plus size styles from Forever 21 HERE