Hey curvy girls all over the world,
Lately, I've been trying to live a more healthy lifestyle. A few months ago, I noticed that I was feeling fatigue all the time. I decided to get my workout on and change my eating habits. In a week, I lost a couple pounds and my energy was all the way up. Like Remy and Fat Joe. Now that I've been feeling good, I decided to show off some of the weight loss. I slipped on this ruffled off the shoulder floral dress. It fit before but it was a little too snug for my liking. Now it fits perfect.
There's nothing like slipping on a sexy dress to make you look and feel your best.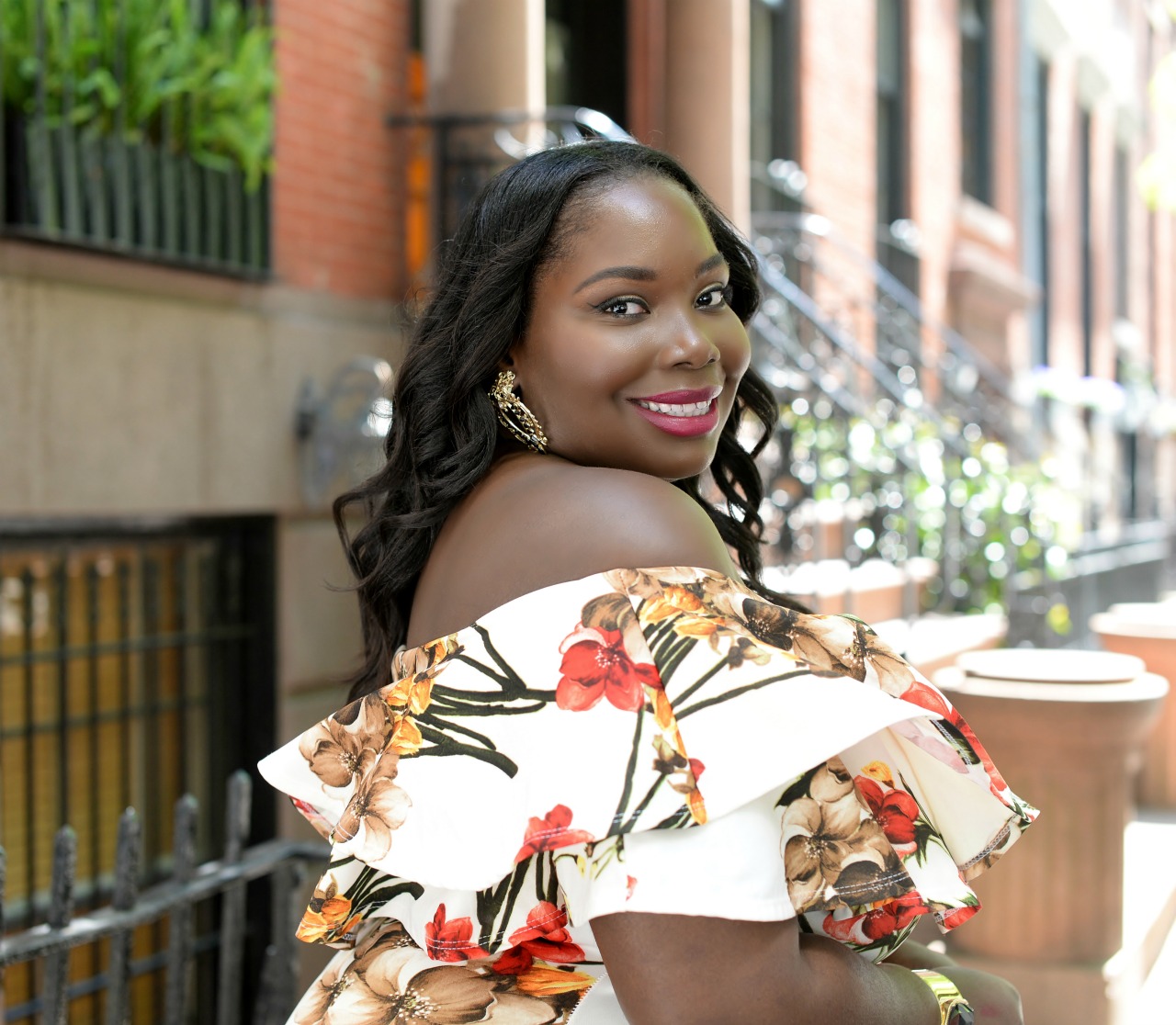 I slipped on a pair of ankle strap sandals and gold accessories from SC Fashion Jewelry.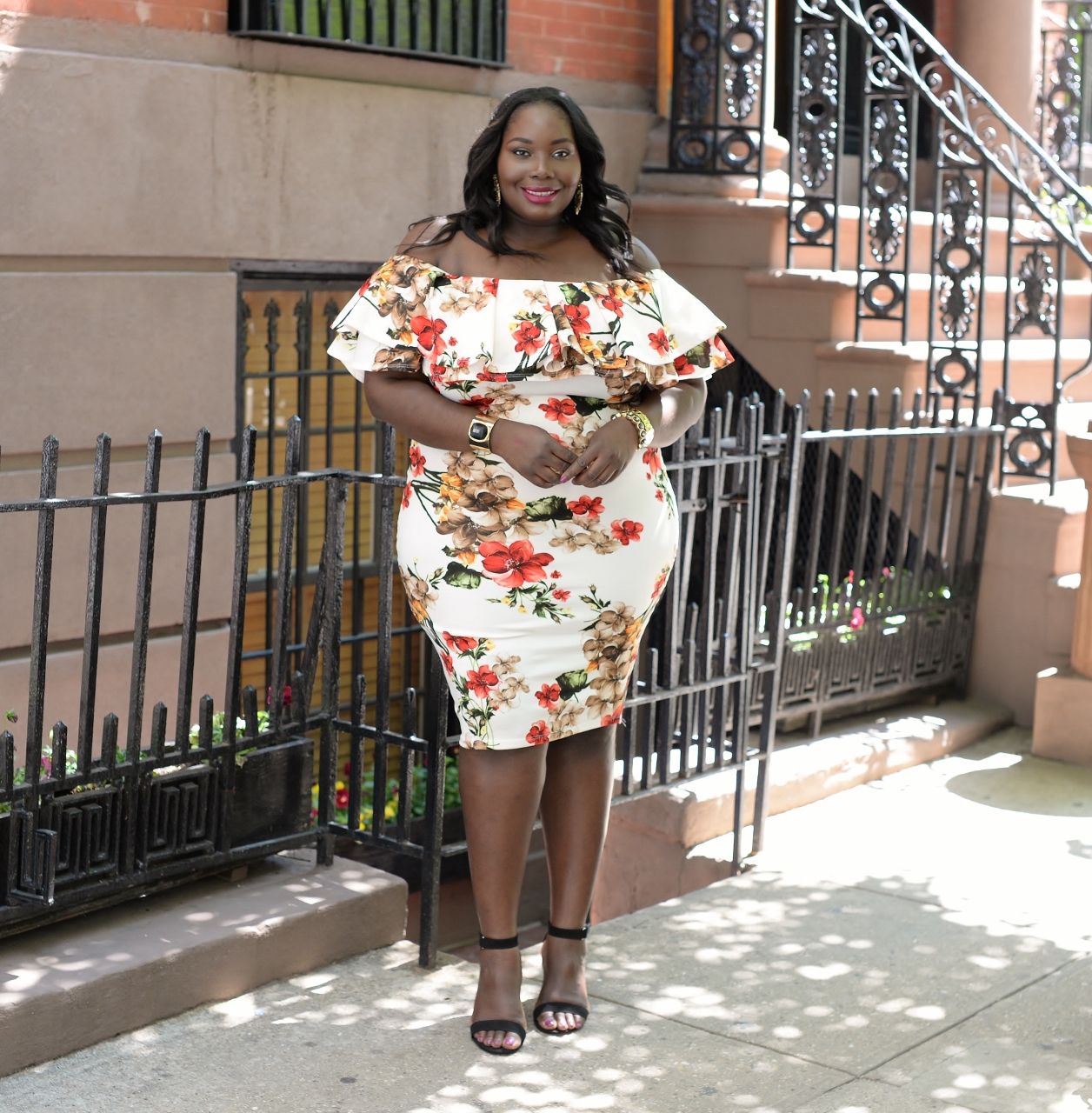 You can shop dresses like this and get a discount with code: alissa HERE 
Also, checkout my latest ruffle trend video below and subscibe to the SC Youtube channel