Hey curvy girls all over the world,
It's been over a year since 25 year old Ashley Nell Tipton won season 14 of Project Runway. Since her historic win, the designer has launched a clothing line with JCPenney, her very own line of plus size jewelry, and even her own pattern and prints with Simplicity. So, needless to say, the girl has been busy building her empire. Just last week, Ashley sat down with People magazine to reveal that she had Gastric Bypass Surgery.
In the interview, she says, "For a while now I've been dealing with depression, and I've had this up and down battle with myself, I feel like I'm in such a prime time of my life with everything that's happening. I couldn't ask for anything else, but I felt trapped in my body."
Surprisingly, a myriad of plus size women and men feel the exact same way. Even though the body positive movement is growing with support. On Project Runway, Ashley made sure to show the world, that fashion should be for all shapes and sizes. She proved that with her winning New York Fashion Week collection. But fashion for all and living a healthy lifestyle are two different things. I've always believed that you can be healthy and plus size. One of the most misconceptions about plus size women and men is that they don't workout and all they do is gorge on food. That couldn't be further from the truth. Contrary to popular belief, fat people do workout and there are doctors who believe that you can be plus size and healthy.
Ashley was having some personal health issues and that's what prompted her to take action. "I found out that my blood pressure wasn't okay and that I had a fatty liver. All these health risks were coming up. I was like, no wonder I'm not happy, because my body is working 10 times harder to try to be healthy."
She also told People that she had a skin infection which was caused by folds in her skin. It's hard to know when a sudden health issue can pop up to cause discomfort and pain. These are the times when having an urgent care contact or clinic nearby can be so helpful for anyone. While we can do everything possible to take care of our health, sometimes things are just beyond us. But, we still have to take responsibility for the things we can control, and that is what Ashley did! "Going into the hospital for something that was caused by just being overweight really struck a nerve, "I didn't ever want to be in that pain again or have another scare like that. I was like, I really need to figure out what I can do to lose weight and get healthier. It had nothing to do with how big I am. I still wanted to be plus-size, but I wanted to be plus-size in a way I can work with, and at that point I didn't feel like that."
There are some people in the body positive community who were not happy with the news of Ashley's gastric bypass surgery. To those people, Ashley had this to say,
"It's My Life, It's My Health, It's My Body, It's My Choice"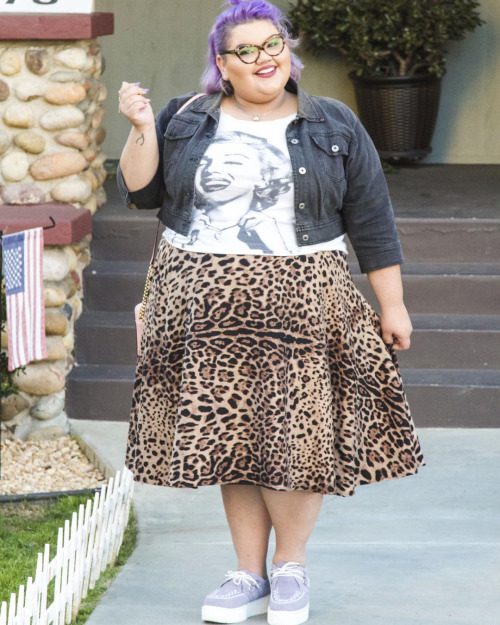 I praise Ashley for her honesty. At the end of the day, you have to do what's best for you.
How do you feel about Ashley Nell Tipton getting weightloss surgery?
Read the full story on People
Shop Plus Size Fashion