Hey curvy girls all over the world,
If you're looking for a few new styles to update your summer wardrobe, then you should add floral pants. Although florals are a spring and summer staple, most people shy away from floral pants and only wear dresses or tops. Floral pants can be that showstopping piece your wardrobe needs. The cool thing about floral pants is that you can wear them with the most simplest top and still look like you have a rockstar outfit on. In my last style post, I rocked a pair of floral pants with an off the shoulder ruffled top (seen HERE).
We've rounded up a few pairs of floral pants that will add that little spark into your summer wardrobe. Check them out below. Also, we added a few bloggers who have been rocking the floral pant trend and killing it.
These tropical floral print palazzo pants look fantastic with a plain t-shirt or with an off the shoulder ruffled top. The wide leg silhouette works with flats or heels.
These side pocket floral pants look great with heels and a cropped blazer.
Midrise floral pants in a dark color are perfect to wear to work without looking like you're on a vacation.
Midrise Plus Size floral pants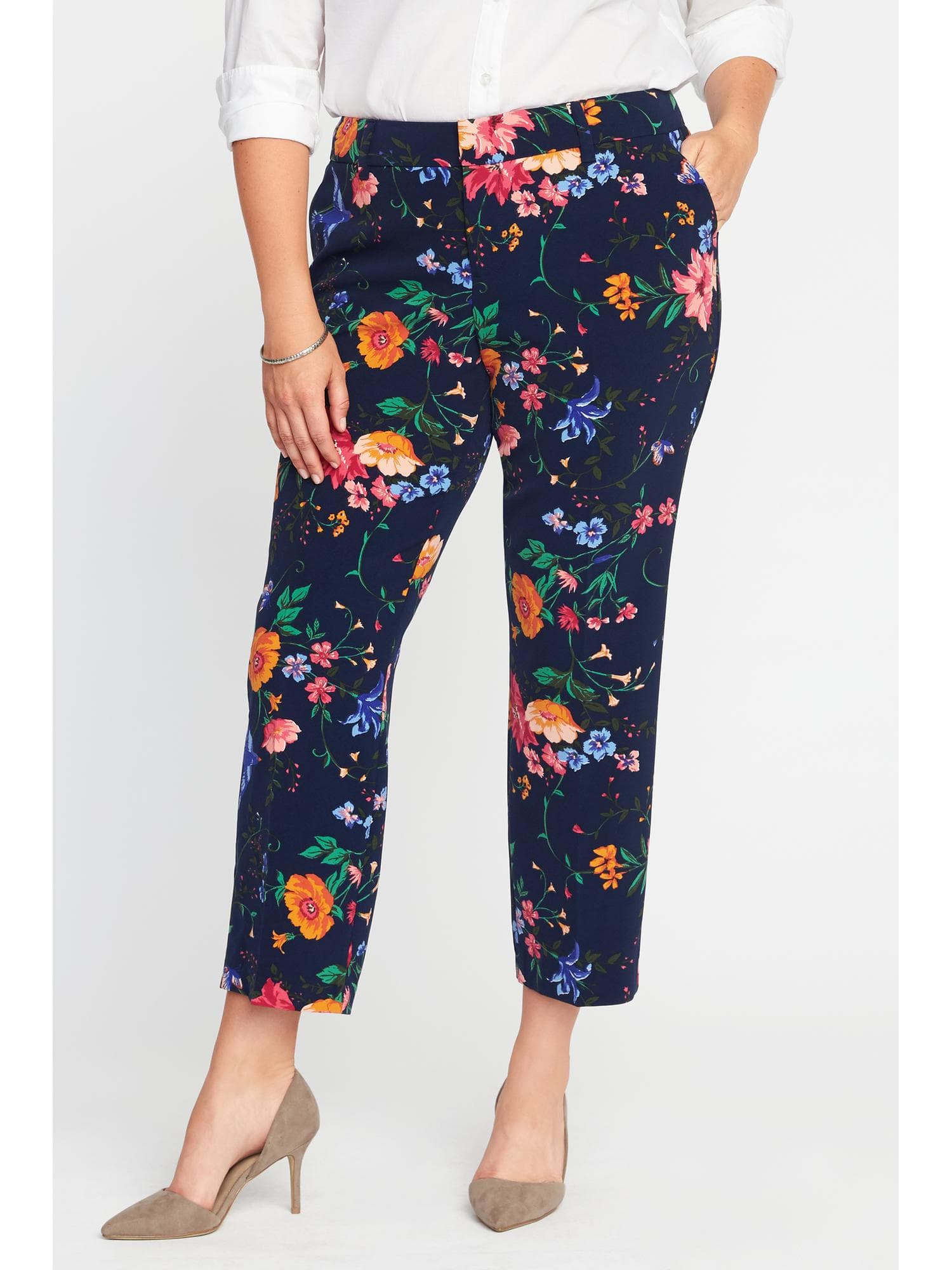 A pair of dark green khaki floral pants offer a little edginess to any look. This jogger style floral pant will look good with sneakers and a duster.
Khaki Floral Pants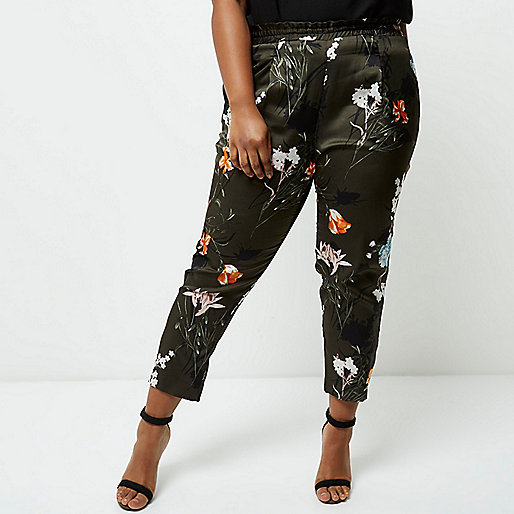 Look great on your next vacation with these floral cropped cuties. Pair with a crop top for a fun and trendy look.
These small printed floral pants are super cute and make for a great daytime look.
Try one of these floral pant looks from a few of our favorite style bloggers
Pair your floral pants with a striped top for a fun mixed print look.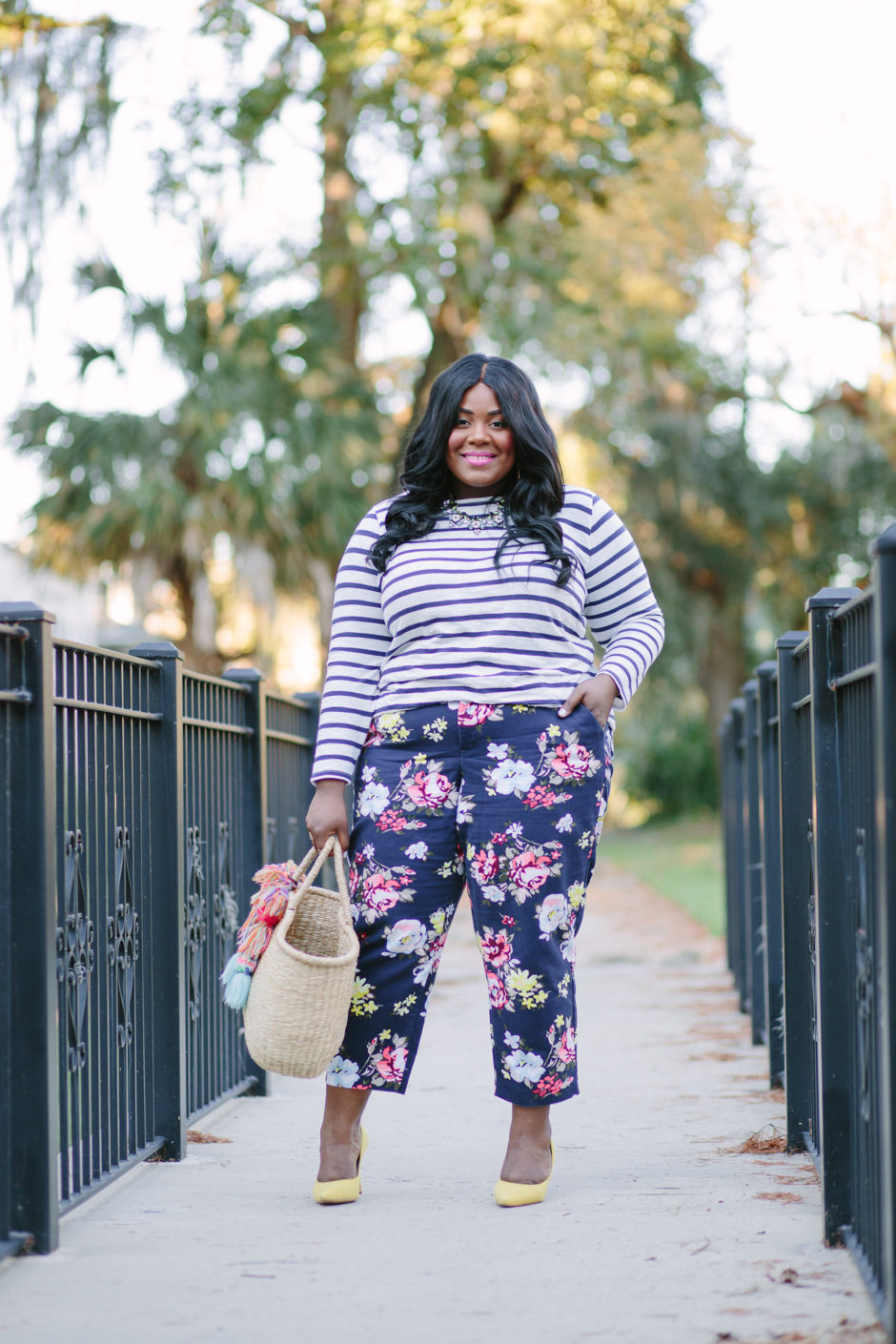 Rock your cropped floral pants with a cropped top.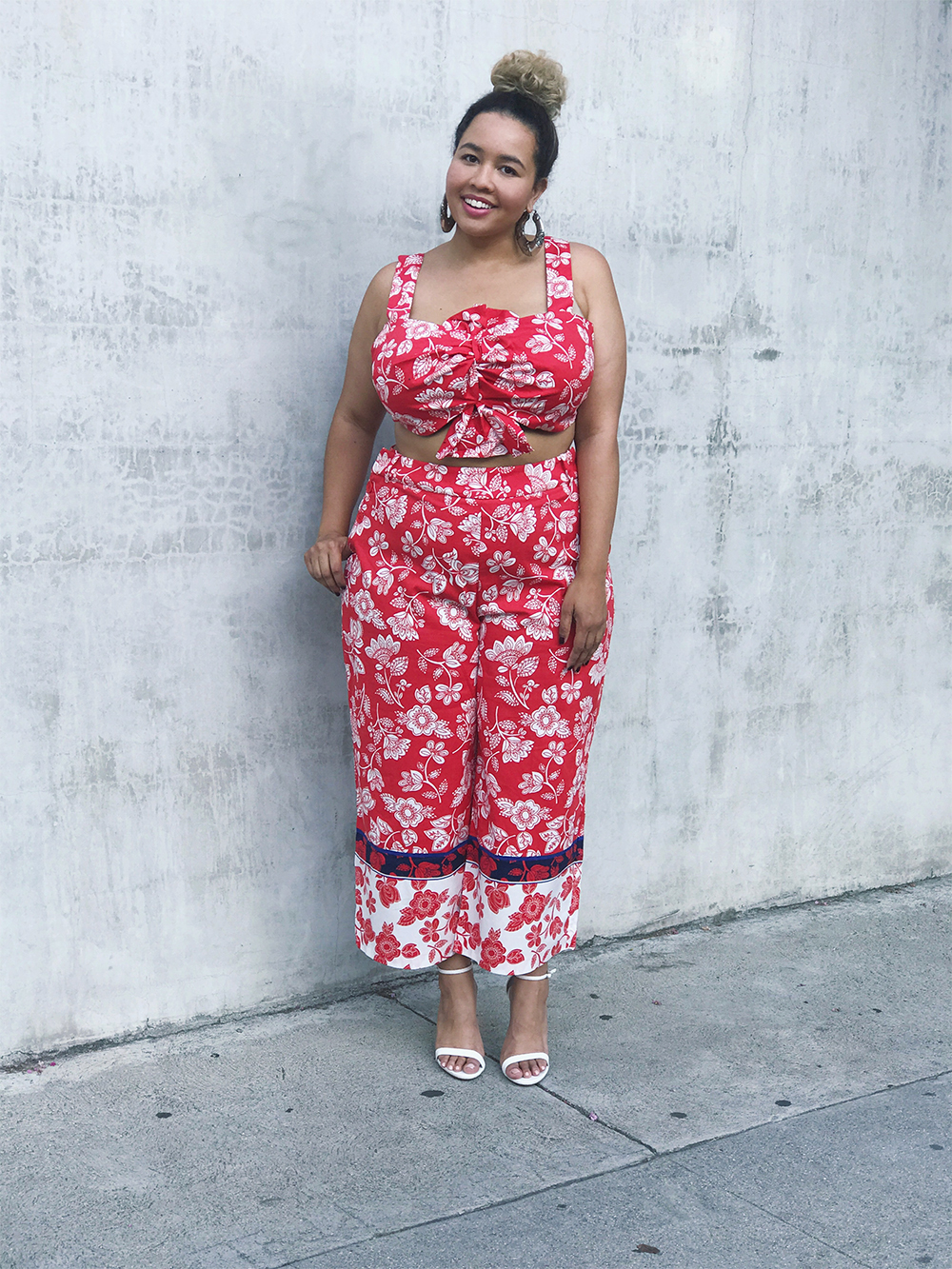 Nikki rocked a matching floral print pajama pant set