Hey curvy girls all over the world,
First, I can't believe we only have a few more weeks of summer left. I'm not ready for it to be over. As the days fly by, I am still shopping for summer clothes. My summer wardrobe is not finished yet. It's still in the creation process. Lately, I've been trying to branch out from my typical shopping spots. I love shopping at department stores for the variety. Also, I like shopping at some of the fashion forward plus size brands like Eloquii, Simply Be, and ASOS.  Since I am in a branching out phase, I decided to give Amazon fashion a try.
When I went to Amazon I typed in women's plus size clothes to see what would come up. I was overwhelmed with the search results. A slew of styles generated. Some from well known brands like Michael Kors and Calvin Klein plus. I even spied some Amazon boutiques that offer plus. Amazon fashion is a bit like Ebay. There's just no bidding. While on the site, I found one of the most coolest kimono's I've ever laid my eyes on. A black and white graphic print 3/4 sleeve chiffon kimono.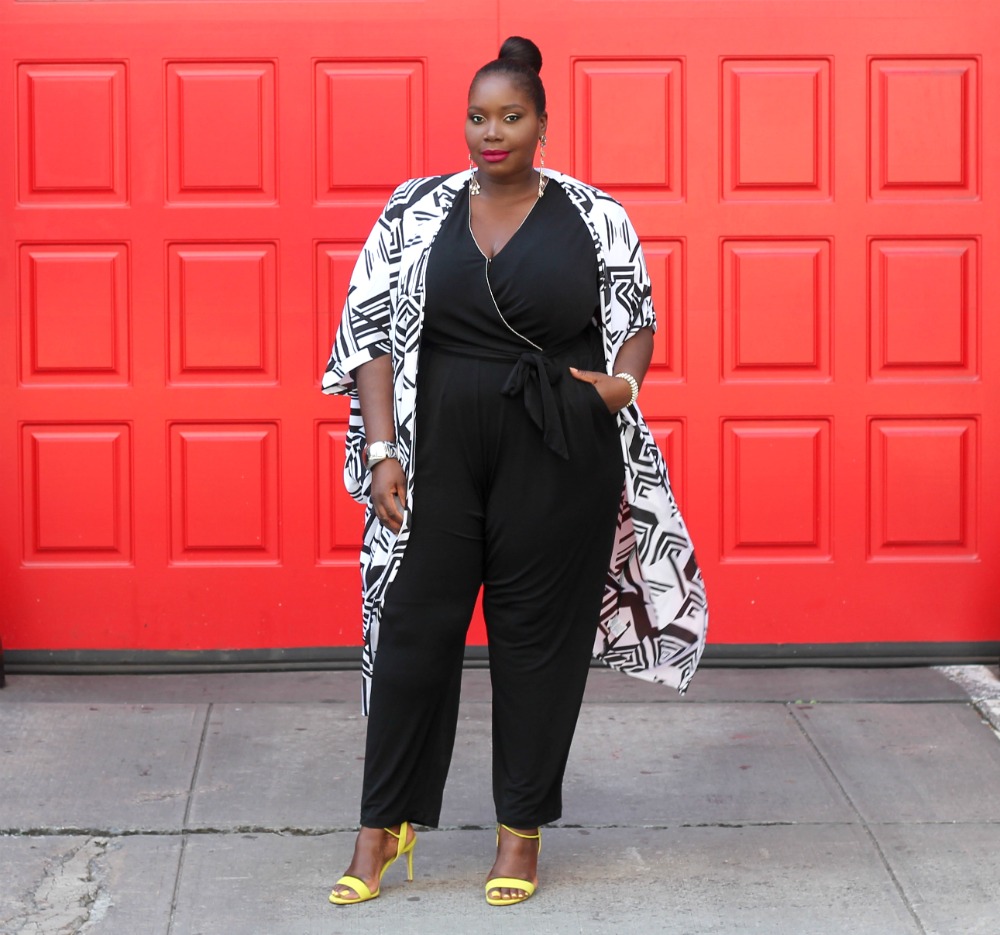 I remember seeing it when I did my post on 10 Stylish plus size Kimono's (read HERE). This kimono is from Pennington's. I've never shopped Pennington's before, but, I'm impressed with this piece. I wanted the kimono to shine on its own and be the focal point of whatever l decided to wear it with. Initially, I wanted to rock it with a black body con tank dress but decided against it.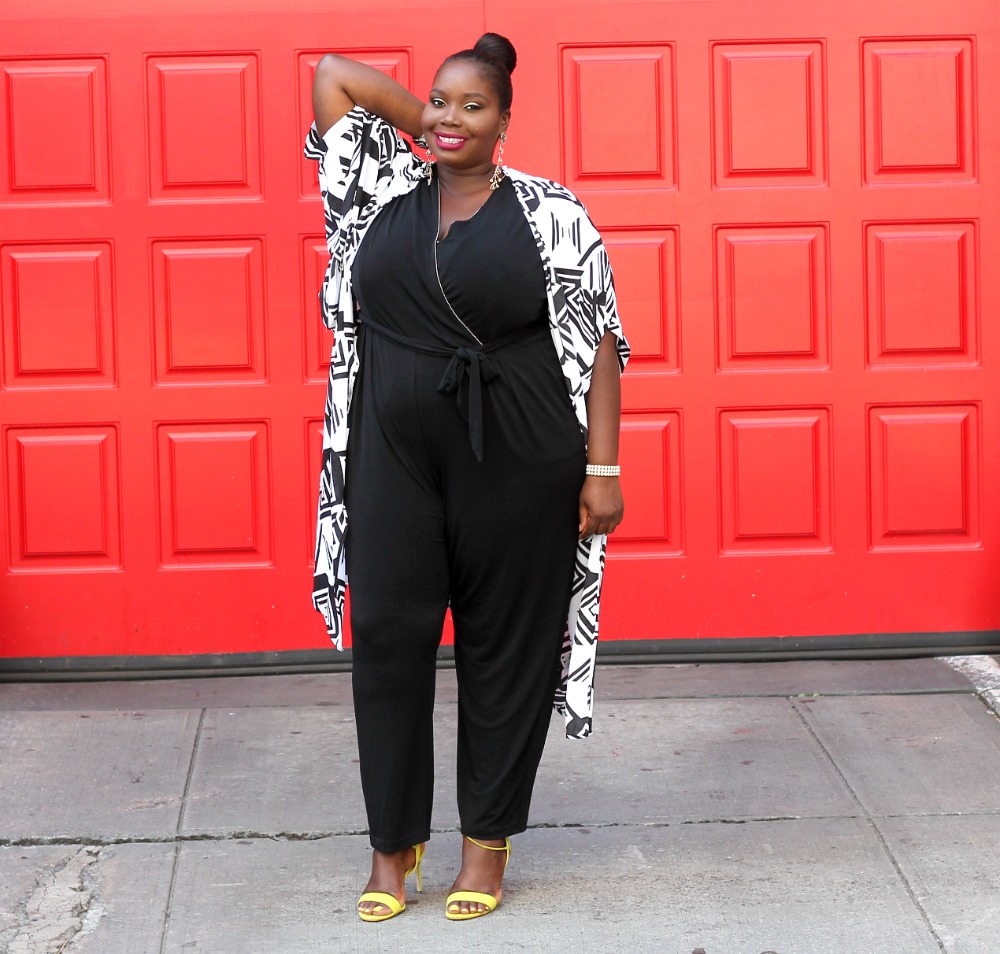 Instead, I went with a black jumpsuit. Which, a good one is hard to find. However, I found one of the most comfortable jumpsuits I've ever owned at Kohl's. I'm telling ya'll now. Don't sleep on Kohl's. Kohl's has some really cute and affordable plus size pieces. Shop the Kohl's designer brands like Vera Wang and Rock & Republic for fashion forward styles. Remember, my Vera Wang shirtdress I found (read HERE)? This jumpsuit is from the Jennifer Lopez collection at Kohl's.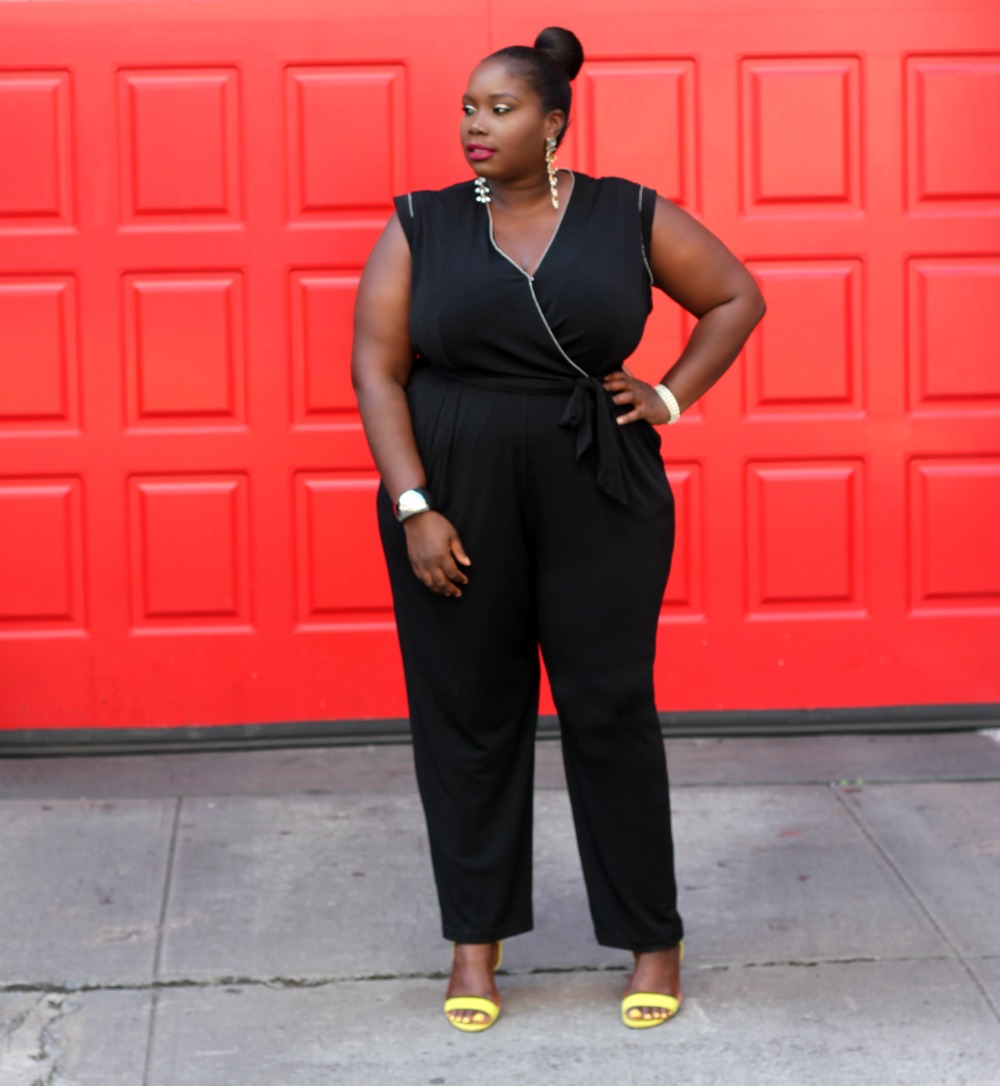 The jumpsuit fit perfect and truly was comfortable. It's made of a stretch polyester blend but the quality was good for the price and the cut flattered my shape. I love anything with a belt. This jumpsuit hit at the ankle and the stretch made for a comfortable fit.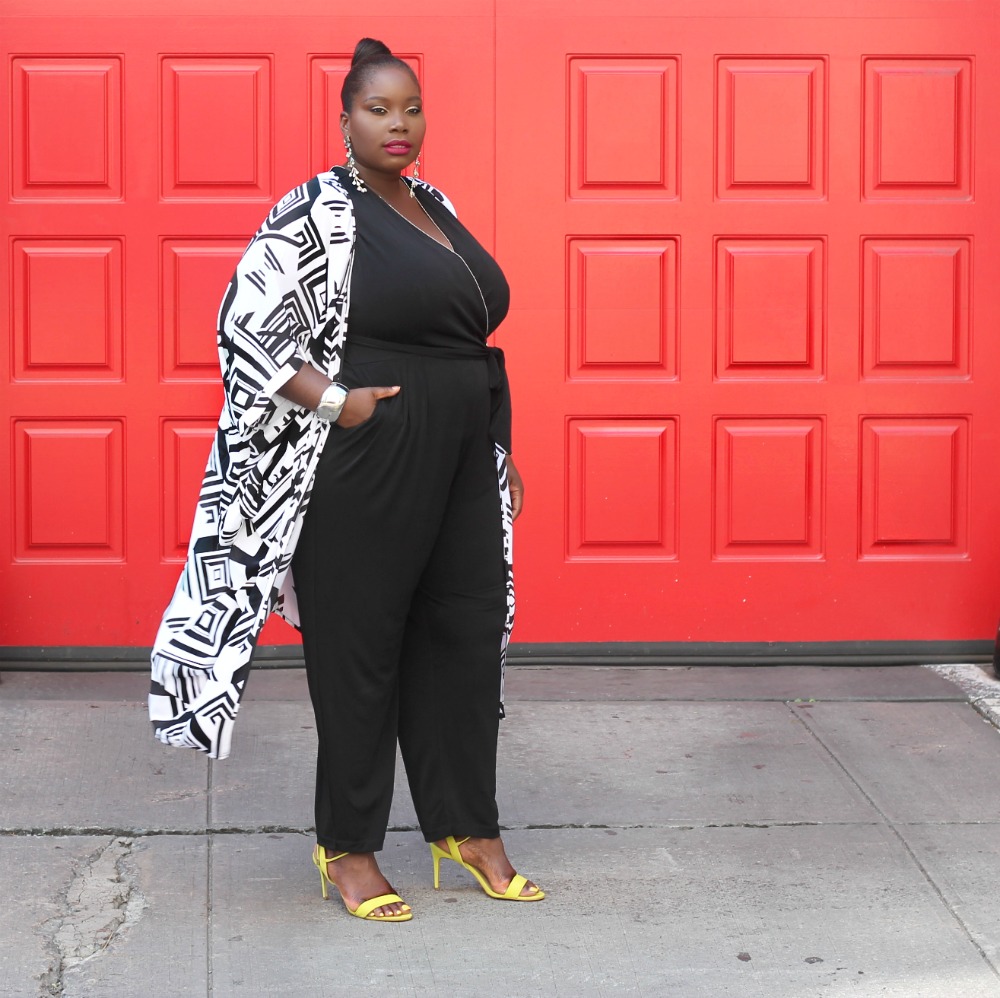 As for makeup, I kept things simple with a gold eye look and a fuschia pink liquid lipstick from Colour Pop Cosmetics called More Better.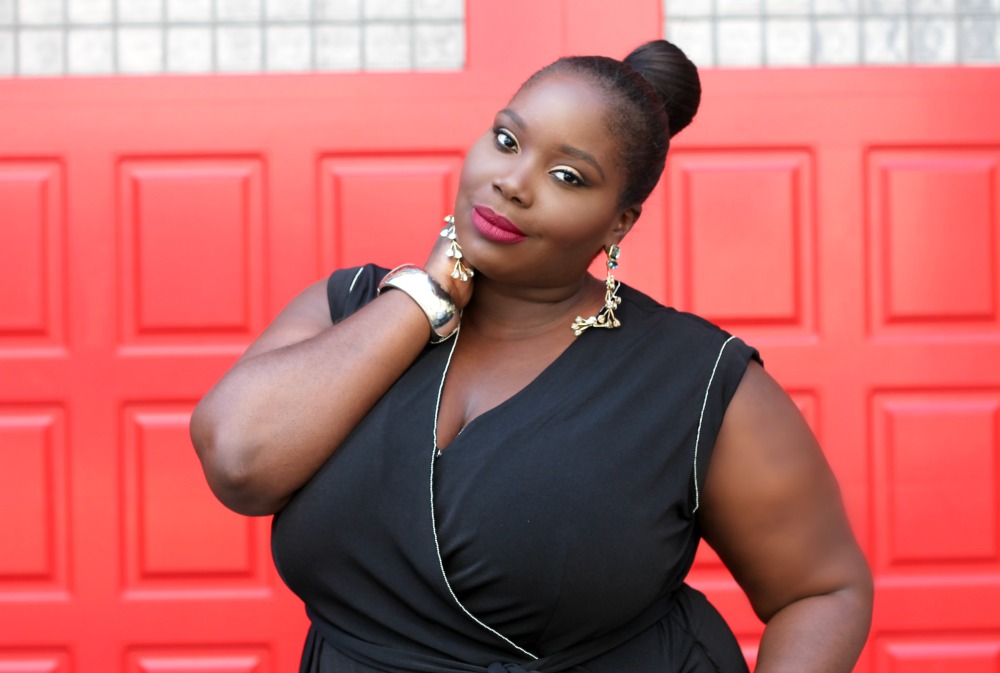 For shoes, I laced up my Aldo neon green sandals for an added pop of color. I got those from Amazon too.  After having such a win with Amazon, I will be shopping more plus size fashion from them.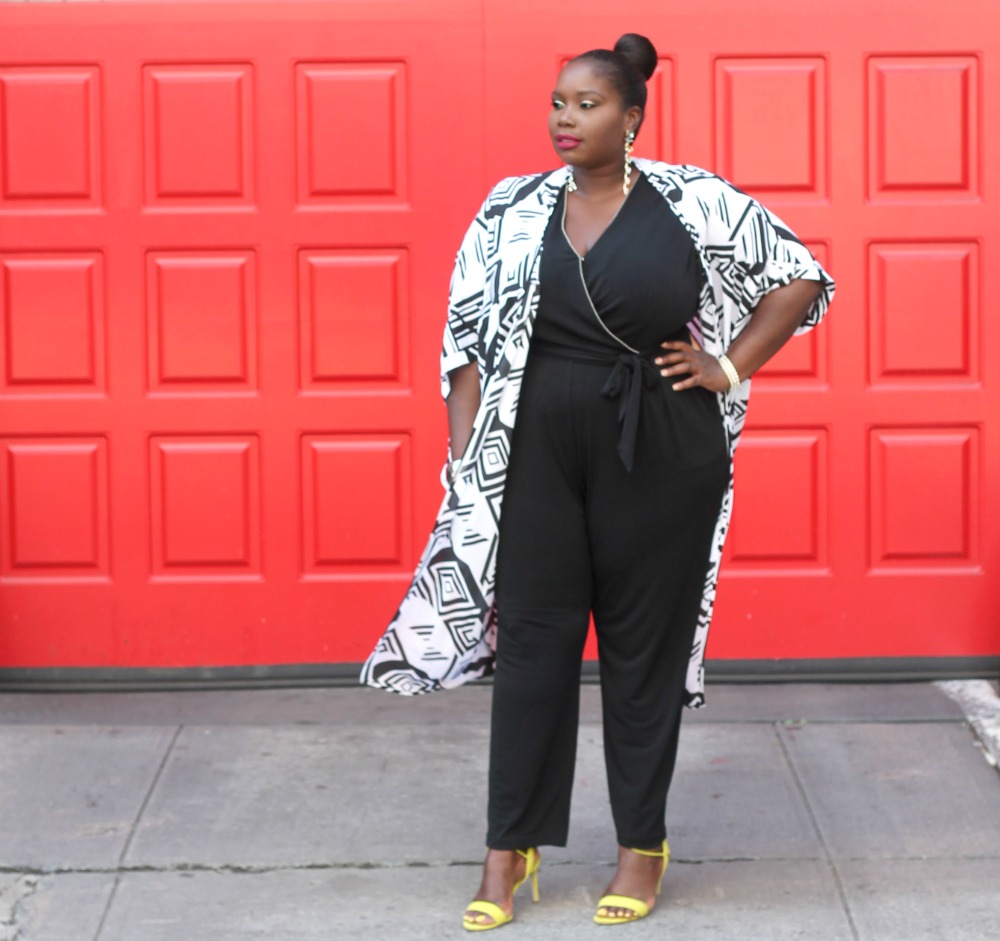 Have you guys ever shopped for plus size clothes at Amazon? What was your experience?