Hey curvy girls all over the world,
Last year, our little "Breaking All The Rules" mini movement sparked fashion debates about what plus size women should and shouldn't wear. The most popular of our breaking all the rules series was crop tops (Read Here). So many of you were all for plus size women rocking crop tops and others, well, weren't in agreement to say the least. Stylish Curves breaking all the rules mini movement was just our way of saying wear whatever the hell you want. Stop allowing other people to dictate what you should and shouldn't wear. Personally, I believe we can wear just about anything but its all about finding the RIGHT style and cut for your body type.
A few weeks ago, I wore a white skater dress from Boohoo Plus (Seen Here). I received a lot of positive comments on social media but I also received quite a few negative ones with people saying, big girls should not wear all white. What! Really! In what world?! I thought those were some of the most outrageous comments. Worst of all, they were coming from other plus size women.
I decided to relaunch the "Breaking All The Rules" series again. This week, we are focusing on all white. Plus size women, you can wear all white and look good. To show you its true, we are featuring some of our lovely Instagram followers and a few of our favorite bloggers rocking their all white ensembles.
If you want to join the movement then use the #scrulebreaker on Twitter, Facebook, and Instagram anytime you rock any of the following: Crop tops, shorts, white, mini skirts, horizontal stripes, and body con dresses. We will feature some of your looks on the blog and on social media.
Now, checkout these lovely ladies rocking their all white looks and tell us what you think:
Chante from Everything Curvy and Chic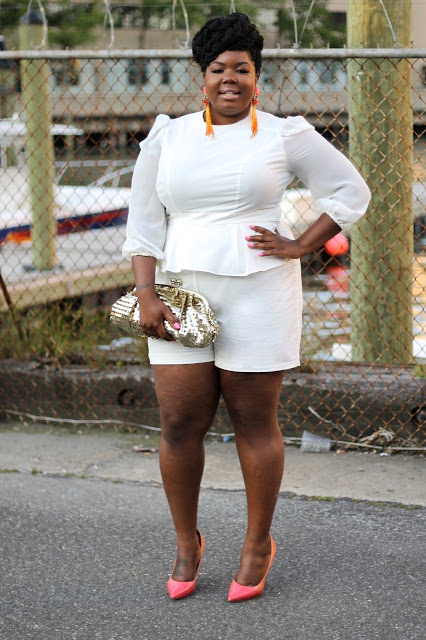 Stephanie of The Haute Meal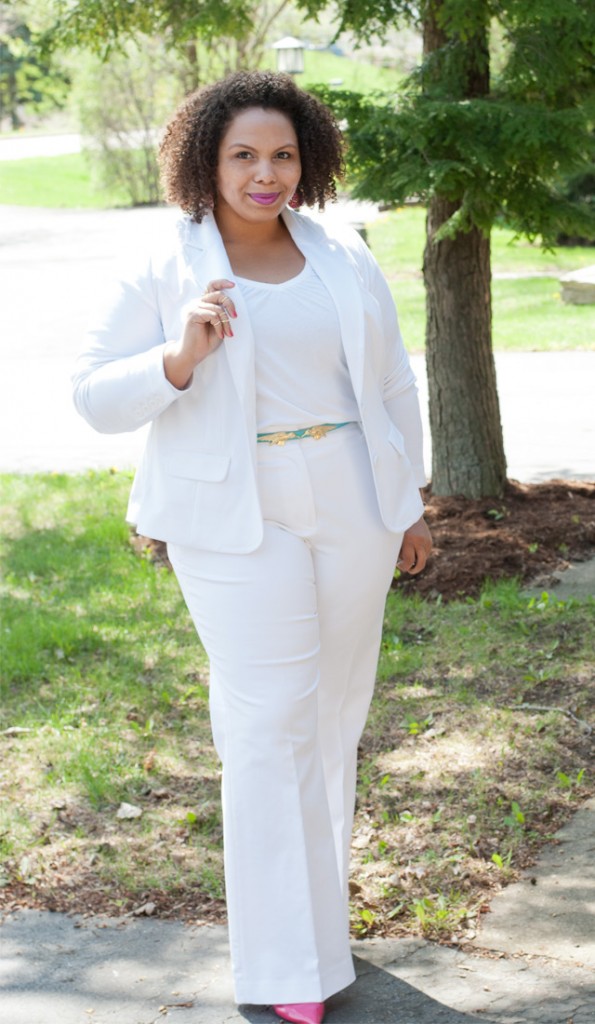 Rebecca from The Plus Side of Me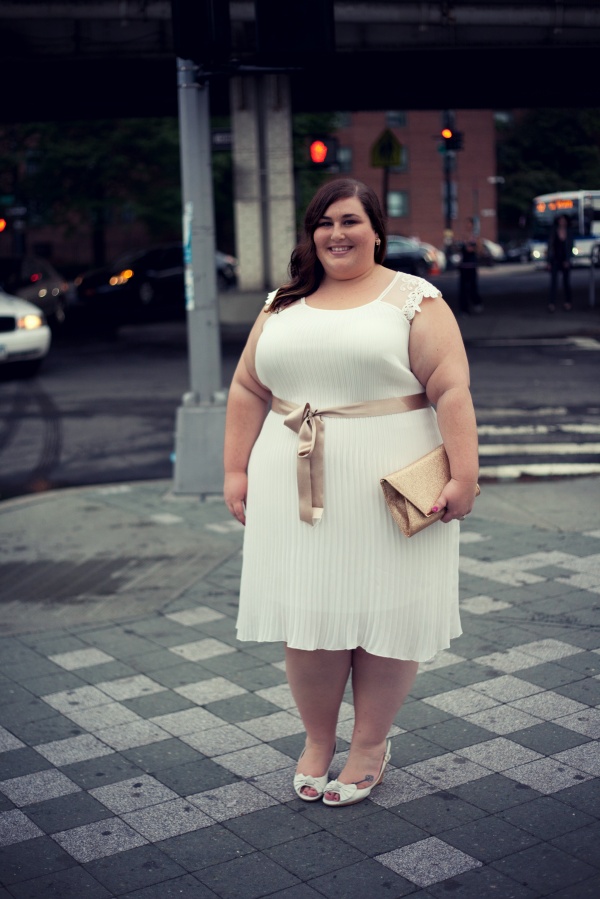 Beck from Manfattan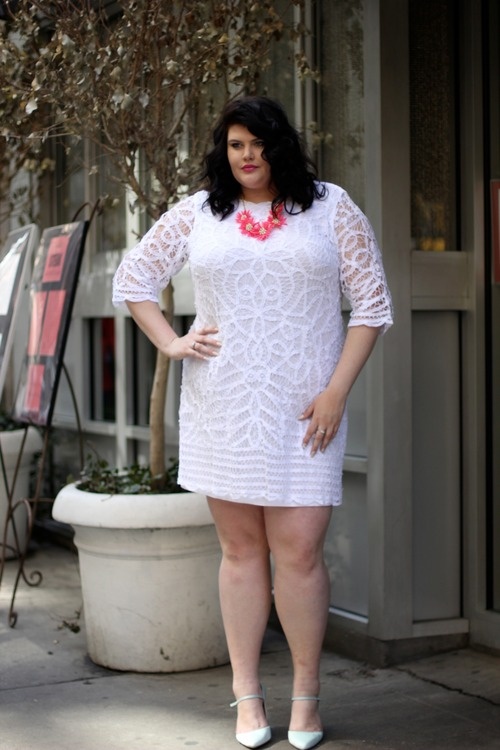 Sheri from Shapely Chic Sheri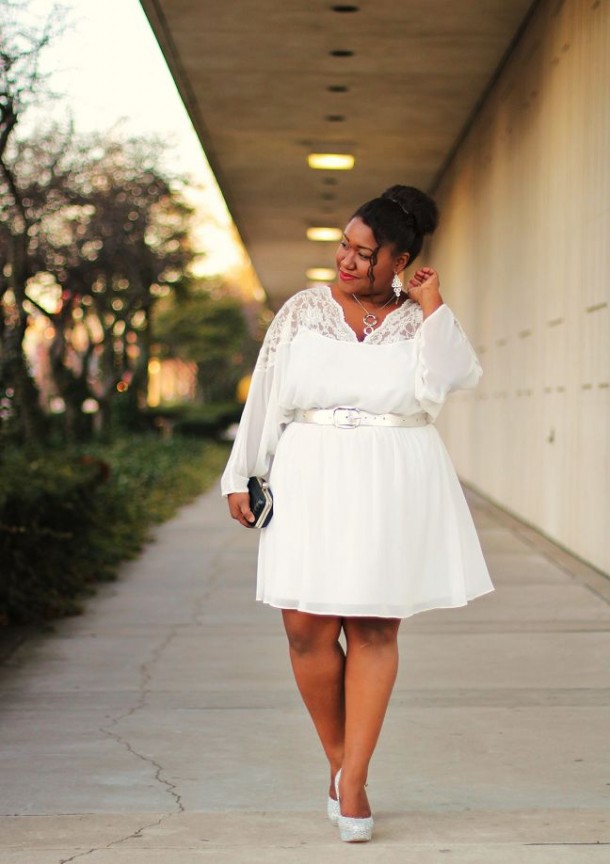 Kim from The Natural Fashionista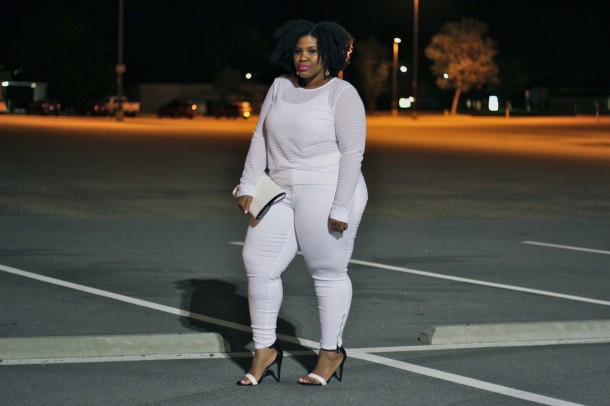 Margie from Margie Plus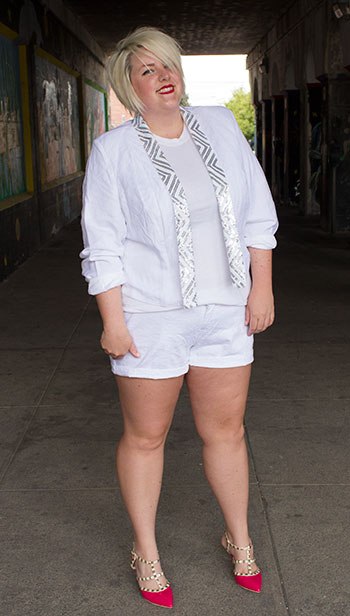 Loving what you see so far? Checkout what some of Stylish Curves readers sent in