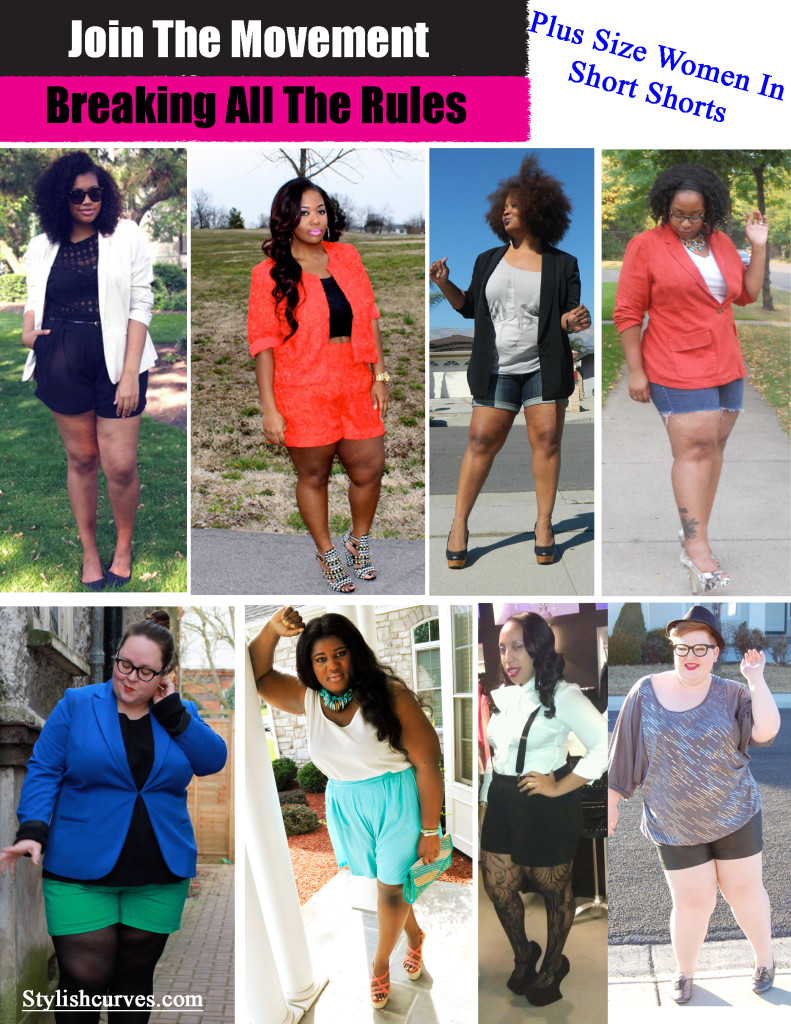 Hey curvy girls all over the world,
We are kicking off this Tuesday with our breaking all the rules movement. At the beginning of this month we showcased plus size women wearing crop tops (read here) and asked you to tag yourself using #scbreakingalltherules wearing looks that the fashion world says plus size women shouldn't. Today, we are showcasing plus size women rocking short shorts. Most plus size women are afraid of wearing short shorts because they think their legs and thighs are too big.
Plus size women can wear short shorts and look great in them with big legs and thighs.To show you that we can, a few of you emailed me your pics showing how you style your short shorts. Checkout the ladies below.
If you haven't already, join Stylish Curves "Breaking All The Rules Movement" simply by using hashtag #scbreakingalltherules on Twitter and Instagram or tag us @stylishcurves on Facebook using the hashtag.
Next week we are breaking all the rules with horizontal stripes. If you would like to be featured on the blog send us your pics wearing horizontal striped dresses and skirts. Please make sure pics are clear and show a full shot of your outfit. Also make sure you're the only one in your photo. Send the photos to stylishcurves@gmail.com
Now checkout these stylish plus size girls rocking their short shorts
Blogger Brittany of Pockets & Bows doubles up on her rule breaking with a short suit and crop top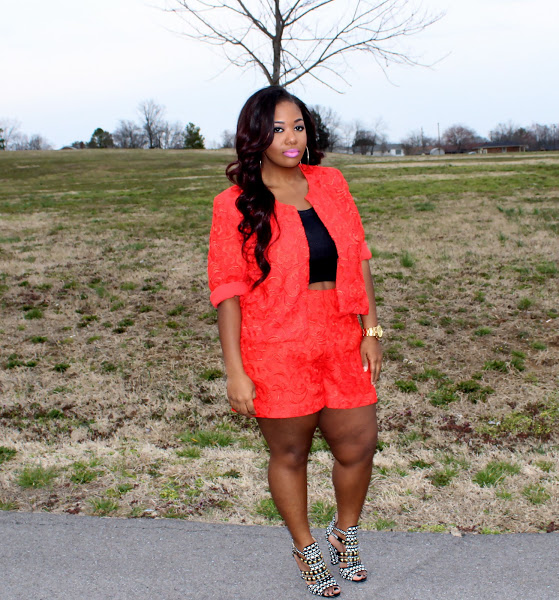 Blogger Franceta of Frantic Dreams went for a super chic Miami Vice look with a white blazer, sheer top, and black pleated shorts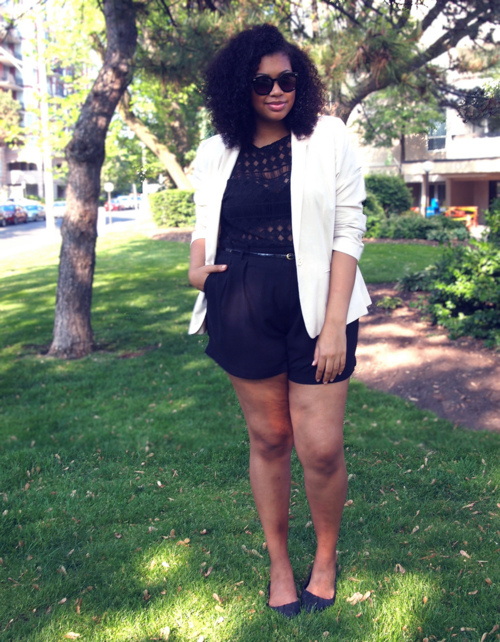 Blogger Ticka of Ticka-Spoonfull of sugar rocks denim cutoffs with a blazer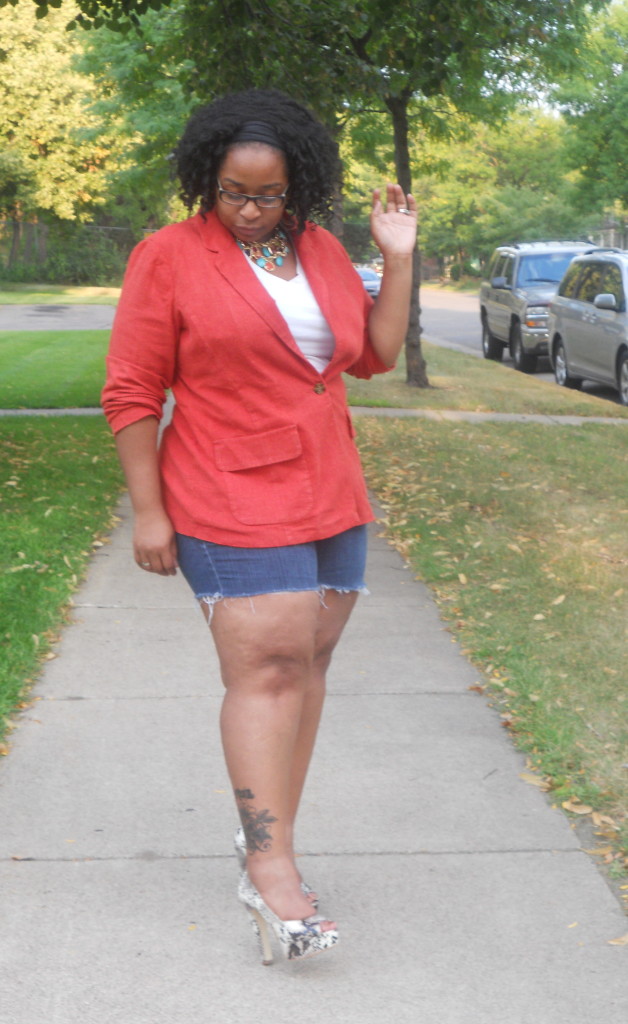 Blogger Hanna of The Wardrobe Challenge created a super cute colorblock outfit with a pair of green shorts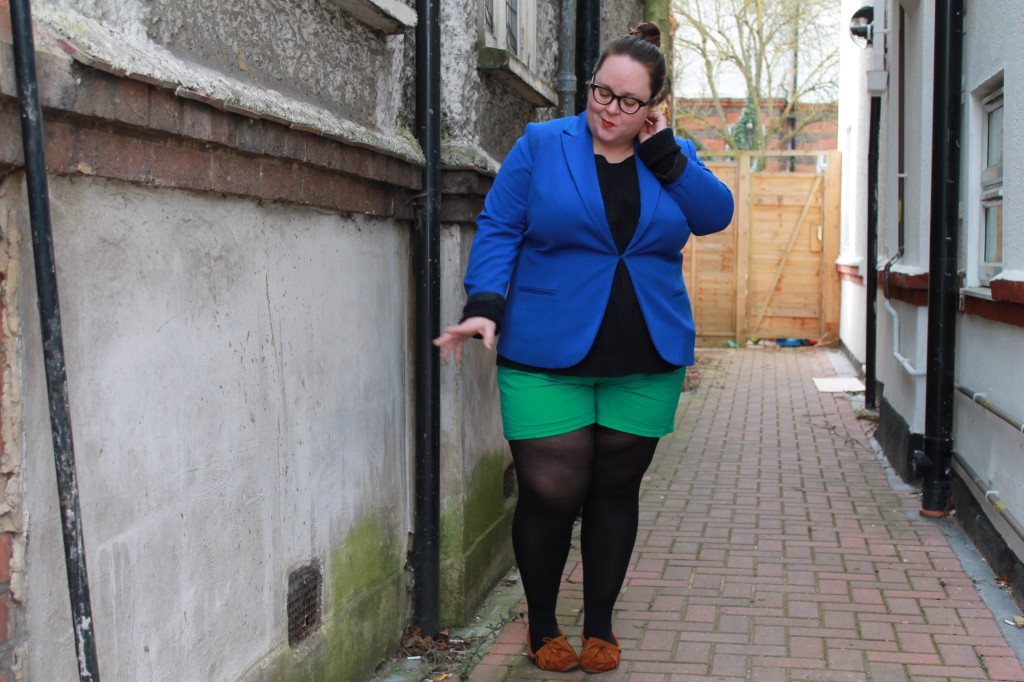 Marie Denee of The Curvy Fashionista kept created a funky short look with rolled up denim shorts, a black blazer, and a chic afro

Blogger Amarachi goes for a chic look with a pair of draped mint colored shorts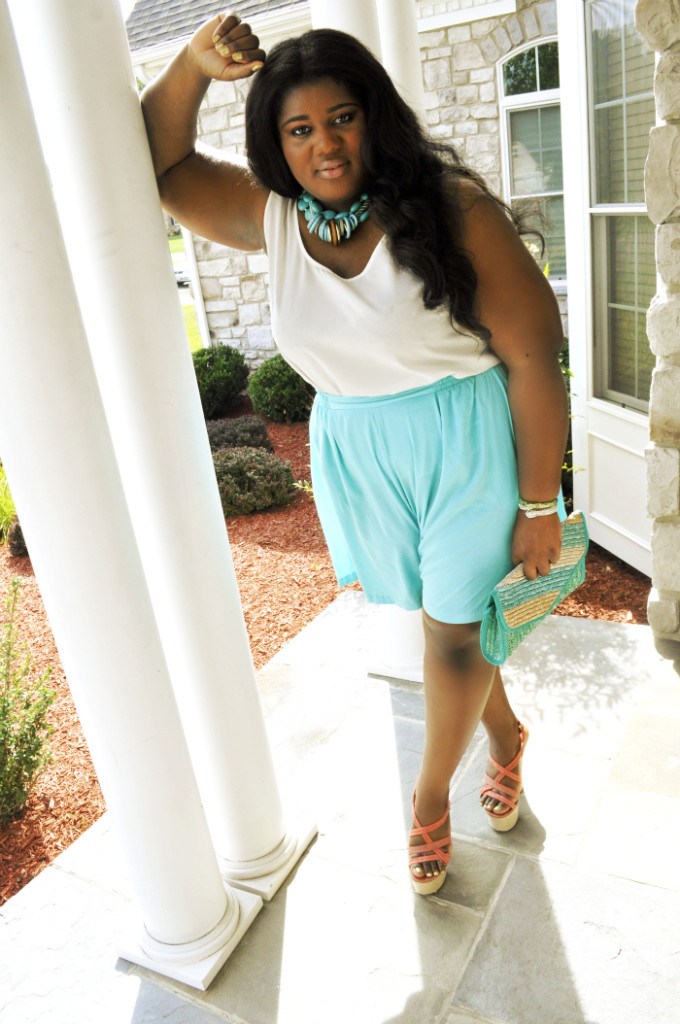 Blogger Finichia of Fancy Curves wears short shorts with printed tights and suspenders

Blogger Sam from Stiletto Siren wears a pair of leather shorts with quirky glasses and brogues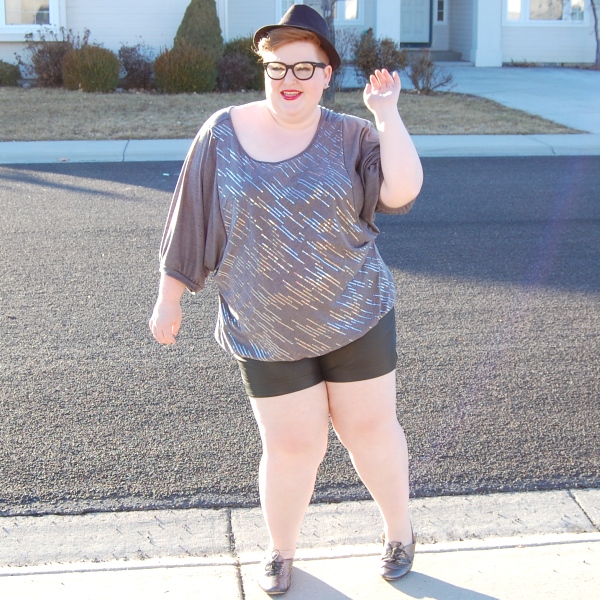 And last but not least, last year, I was all about the leather shorts from torrid and I wore mine with a femme tie neck blouse.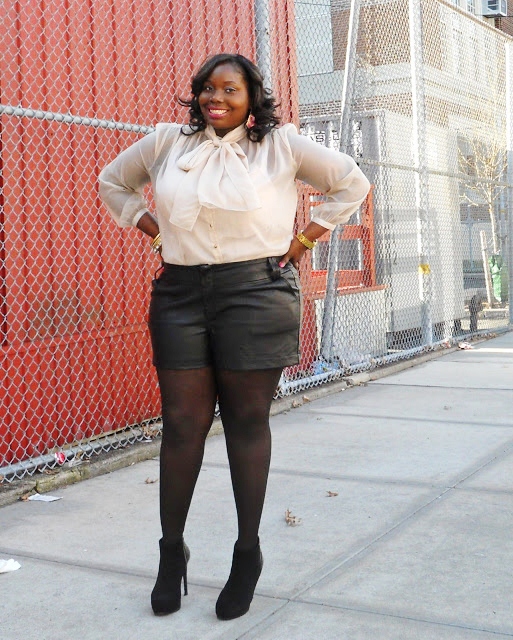 Checkout these style tips for wearing shorts
– If you don't want to show too much skin you can always opt for sheer stockings or leggings to wear with short shorts
-Throw on a blazer with shorts to keep things chic and modern
How do you rock your short shorts?
SC readers also sent in photos of how they wear short shorts
Reader Ebony rocks her denim shorts with a feminine blouse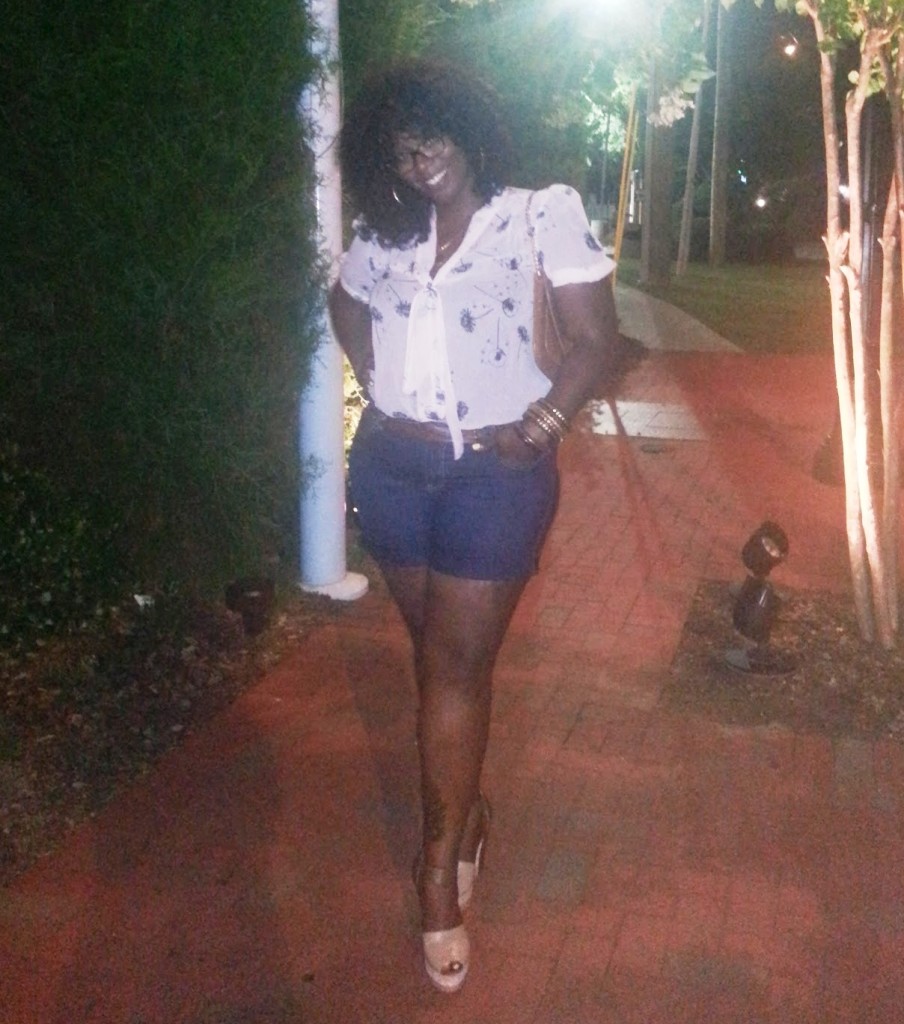 Reshanba  keeps her denim shorts casual with an oversized top. Follow her on Instagram @Yes_thedanielle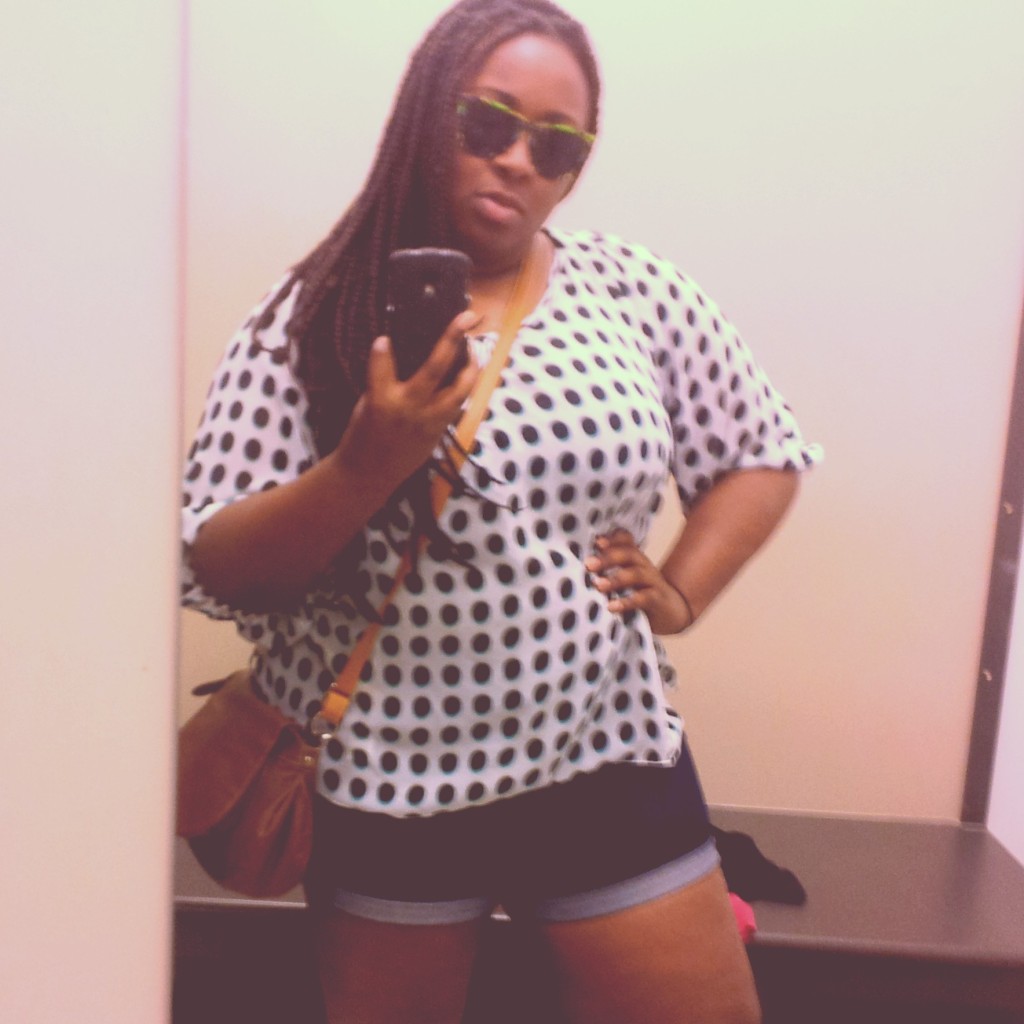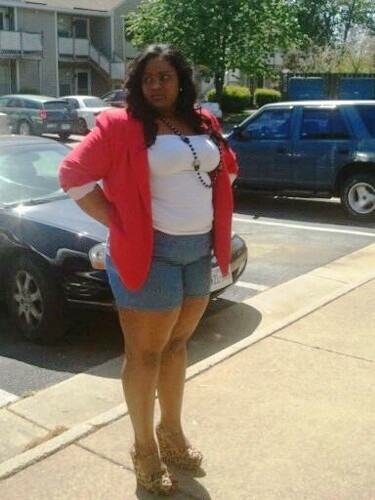 La'sondra also likes her denim shorts paired with a red jacket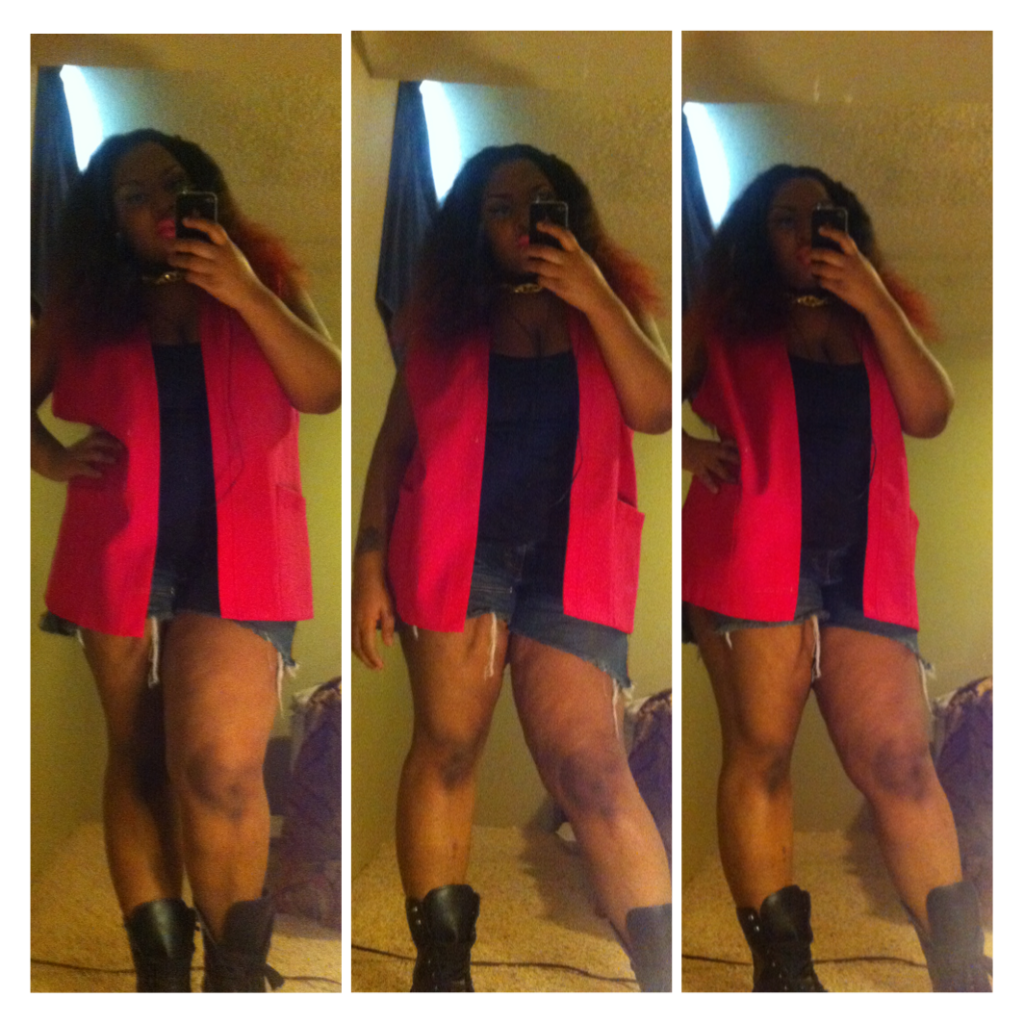 Shop Denim shorts