Hey curvy girls all over the world,
If you've watched my spring trend video on our Youtube channel, then you know, I have been building a pretty chic spring wardrobe. This spring season, I am all about having spring essentials. You know, those easy to wear pieces that instantly give you a polished look. When it comes to spring essentials, I have a top 3 list. A shirtdress, A printed blazer, and a bright colored full skirt. These 3 pieces will help to transition you from winter to spring and from spring to summer. One place that I love to shop at for classic wardrobe essentials is Talbots. I tell you guys time after time. DON'T sleep on Talbots because they offer some pretty modern styles that will help you create a more functional wardrobe. I spied this polka dot Talbots shirtdress and immediately fell in love with it. 
Talbots polka dot dress (gifted), Aldo Sandals, similar HERE, Angela Roi Saddlebag
It's the perfect spring essential because you can wear it so many ways. You can throw a jacket over it, you can layer a long sleeve tee under it, or you can swap the belt for a more structured belt. I chose to wear Talbots shirtdress for a beautiful sunny day in Washington Square Park.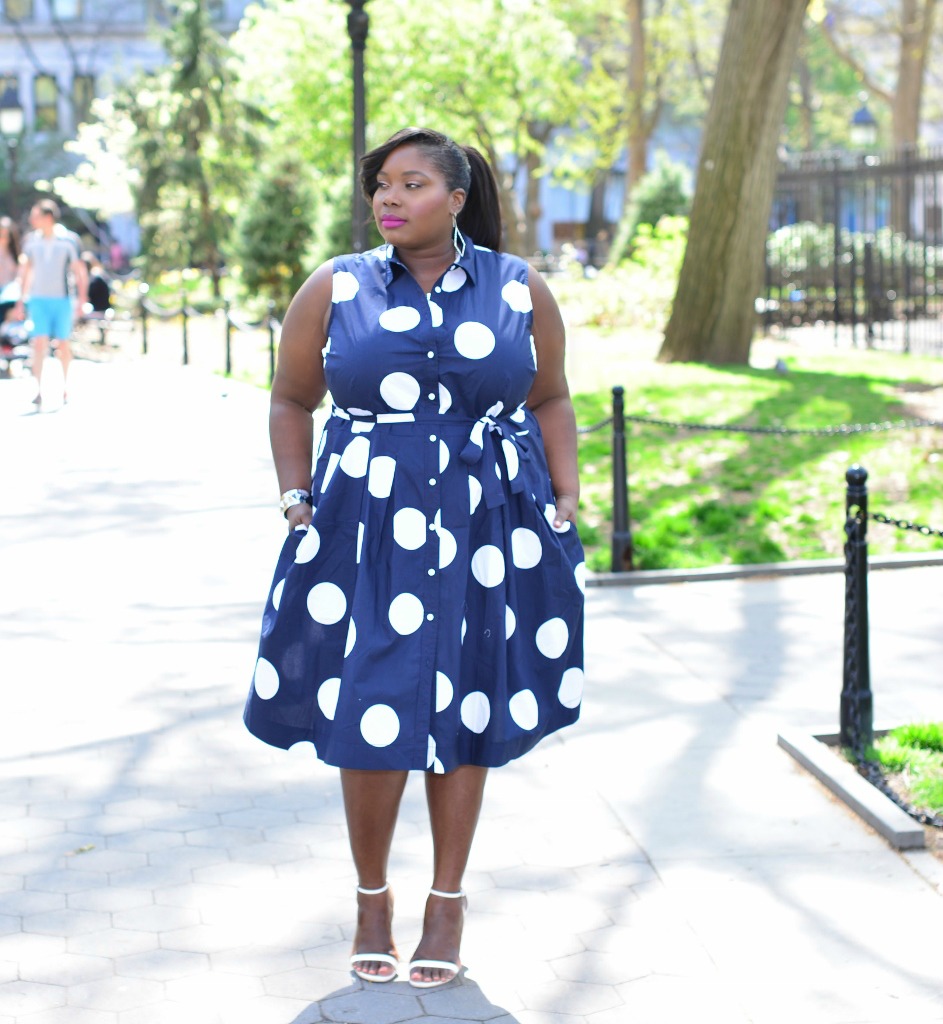 I followed the size chart and got my size based on the measurements. The fit was perfect. My favorite part of the dress is that it has pockets. It reminded me of something Oscar De La Renta would've made. To pick up the white dots in the dress, I slipped on my handy dandy white minimalist sandals from Aldo's.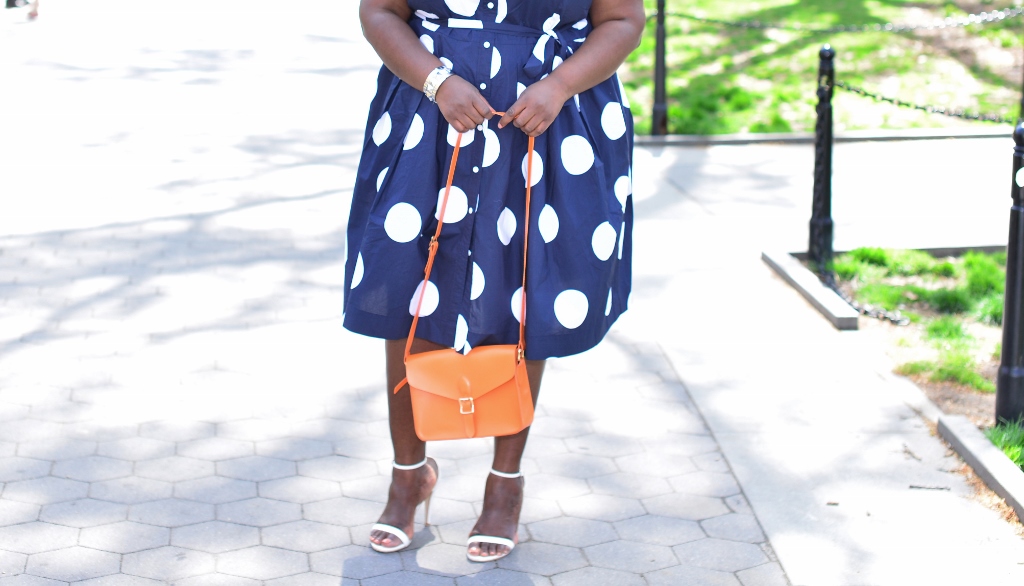 I wanted to do a little color contrasting by adding an orange saddle bag.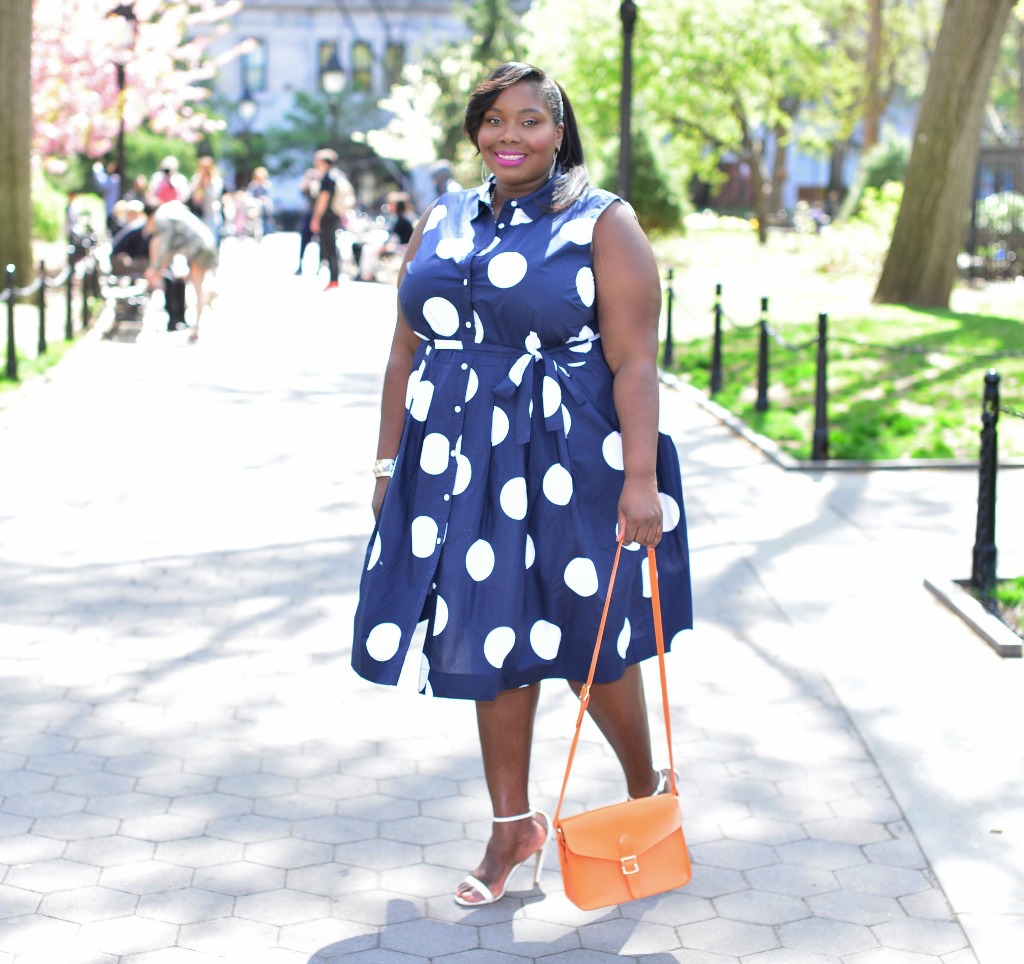 As for makeup, I went with a gold glowing face using the Too Faced chocolate bar palette and a pink liquid lipstick from Kat Von D called Bauhaus.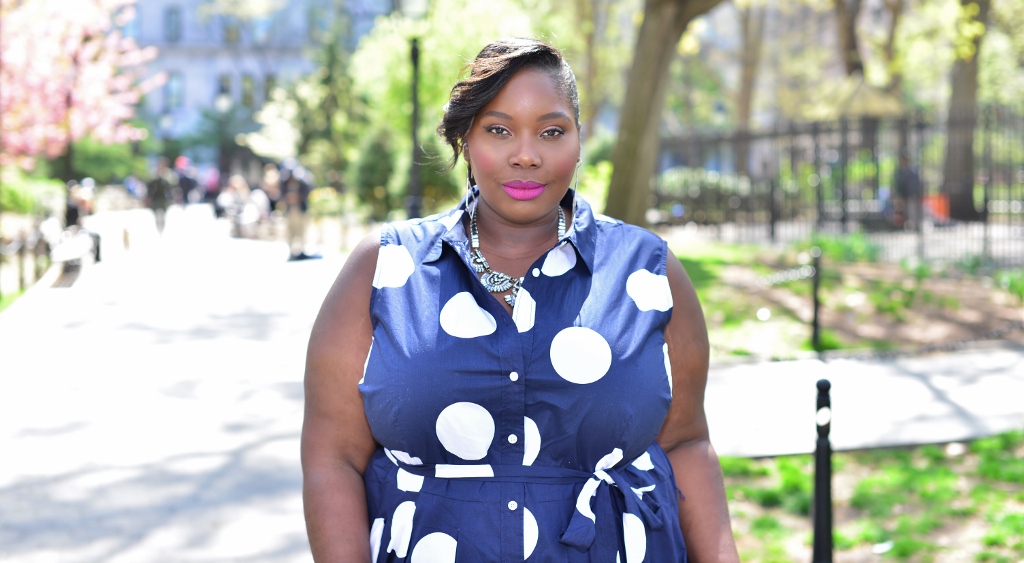 Next week, I will be sharing another spring essential, a printed blazer. So stay tuned for that. In the meantime, I would love to hear what are your top 3 spring essentials?
All photos by: Pristine Finesse

Shop More Polka Dot Dresses