Hey curvy girls all over the world,
When it comes to wardrobe staples, shirtdresses are at the top of my list. Every season I add a new one to my closet. Usually, I go for styles that are a little more polished and dressy. One of my favorite places to shop for quality shirtdresses is Talbots. They always have modern styles in bold colors. In addition, the quality of their pieces are amazing (Remember this shirtdress I got from them HERE). I found this punch bowl plaid shirtdress from them. While I was mesmerized by the colors, I liked how lightweight the dress is.
Plaid Dress (Gifted), Sandals, Tote Bag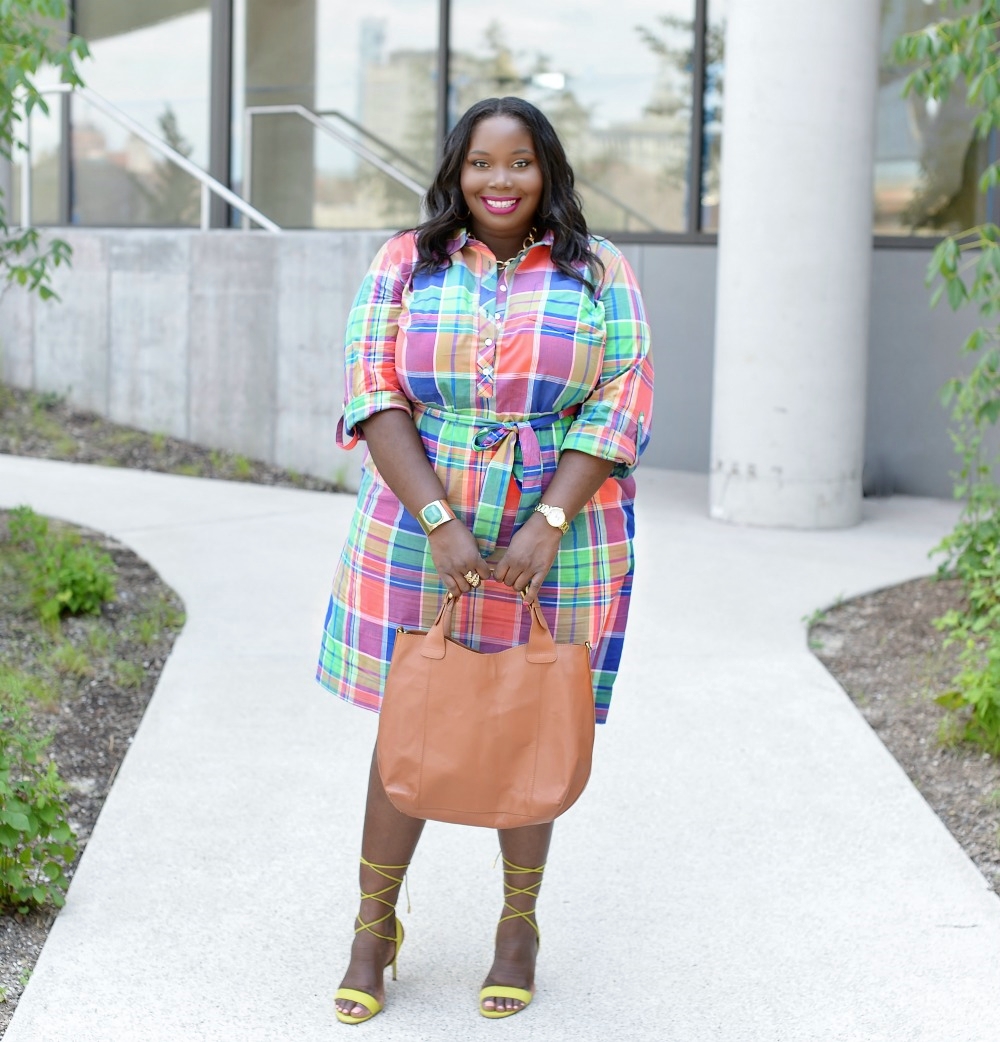 The dress just screams spring and summer. Oh and the dress comes in sizes 2-24. In addition, you can get it in petites and petites plus. I chose to rock it with a pair of yellow lace up sandals. Also, I added a neutral colored tote to pull all the colors together.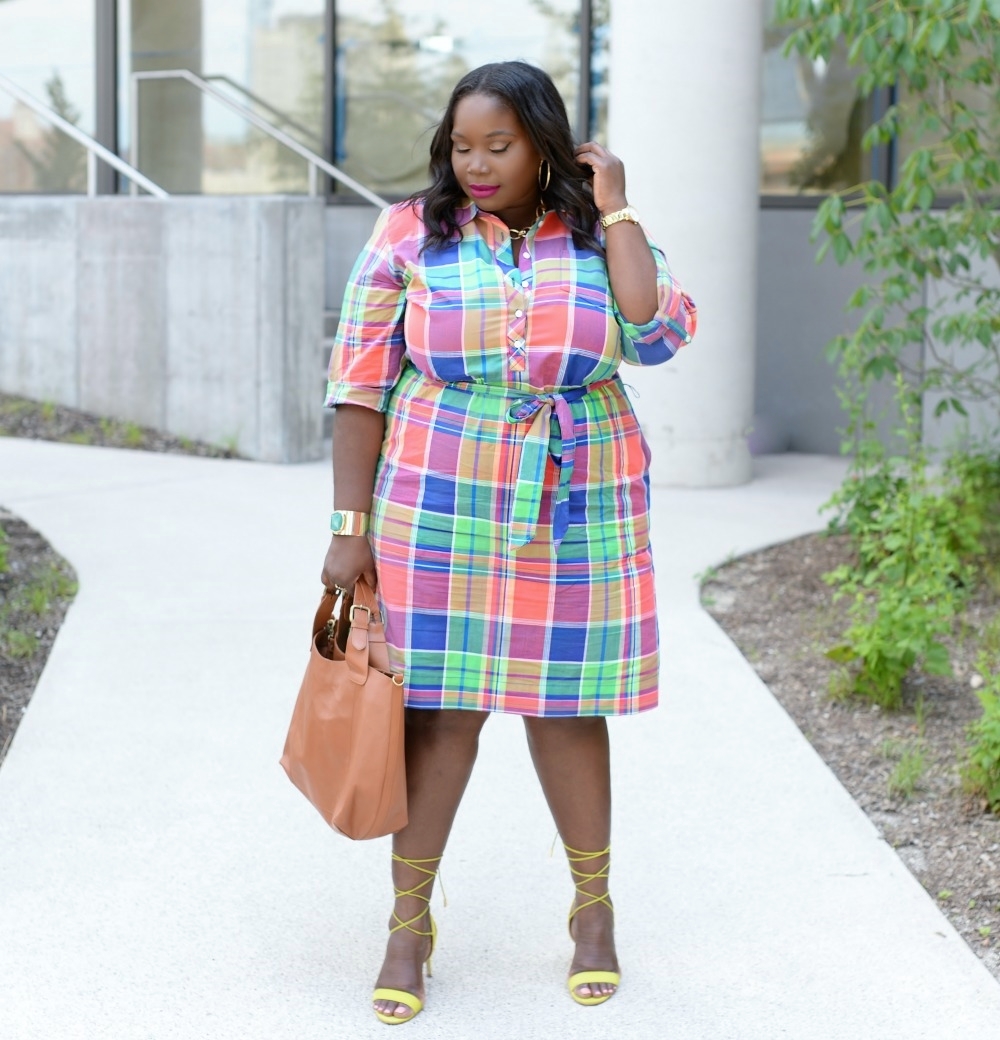 Although I like to wear heels with everything, I can also slip on a pair of flats or sneakers with this dress for a more casual look. If you work in a casual office, you could even wear this to the office with a blazer or by itself.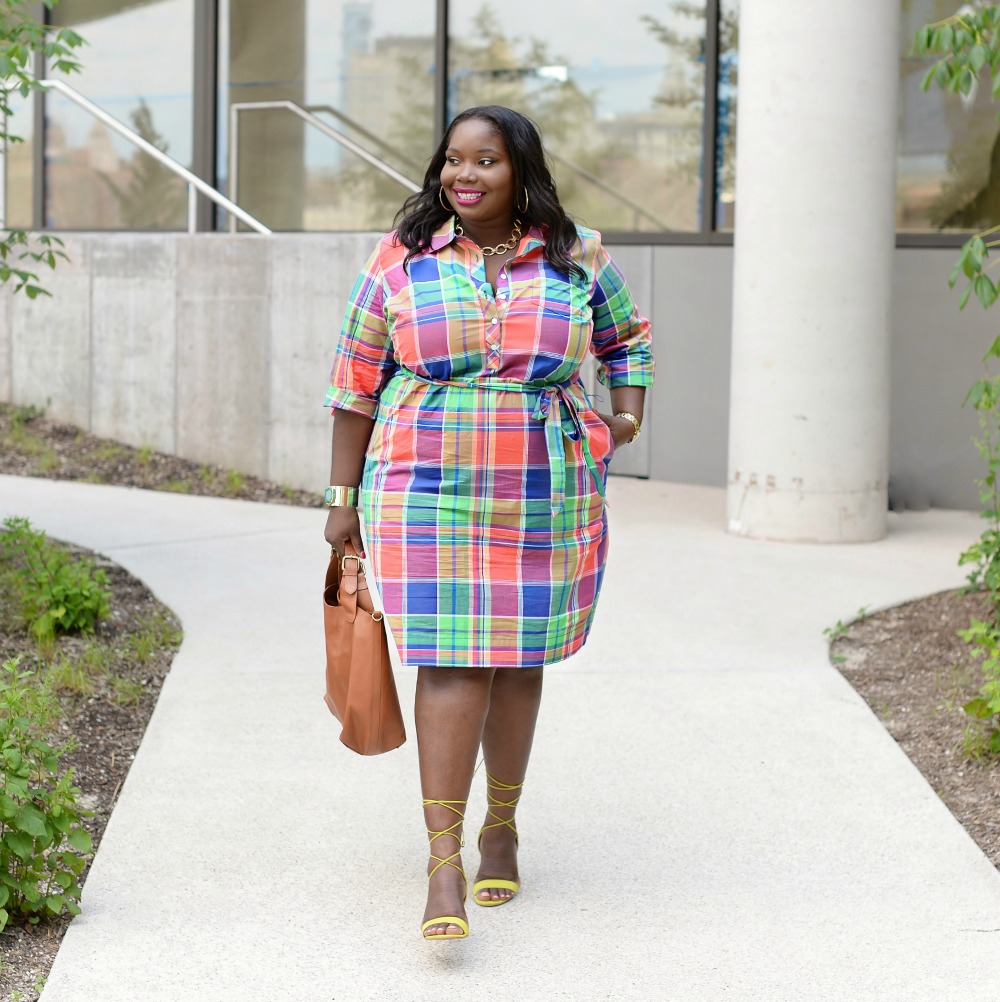 All Photos: Pristine Finesse
Right now Talbots is having their 40% off sale. Shop the sale at Talbots
Also, checkout a few other shirtdresses that caught my eye.
Denim Maxi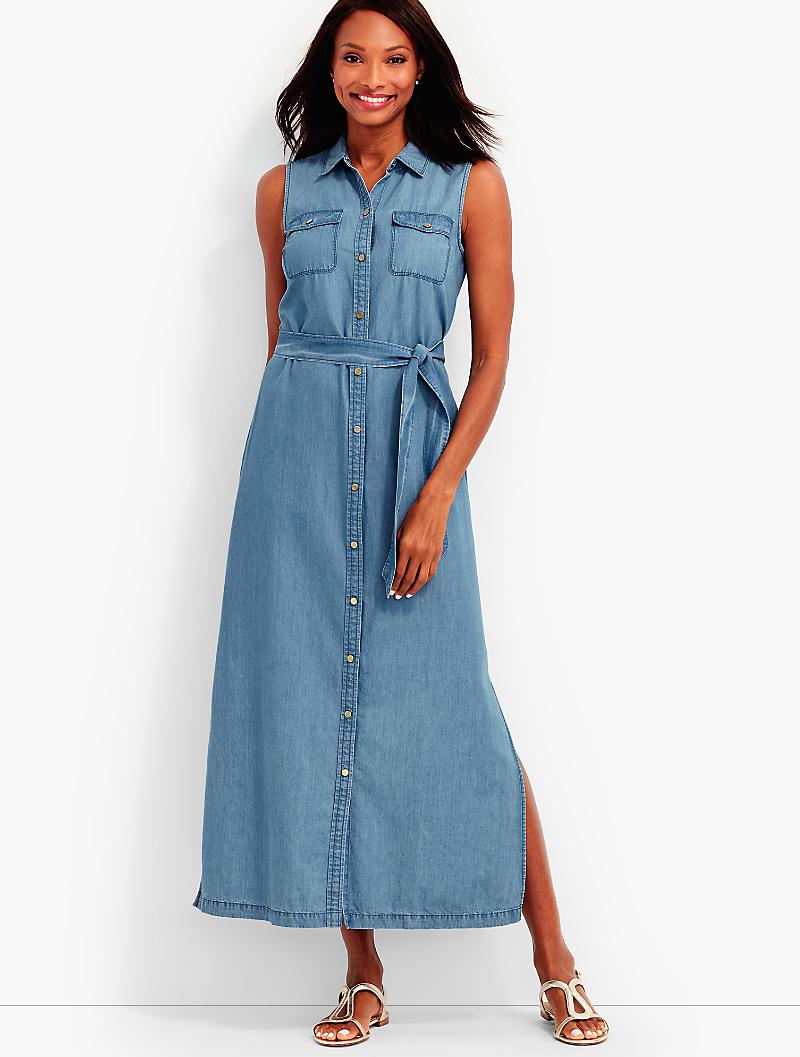 Embroidered Lace Shirtdress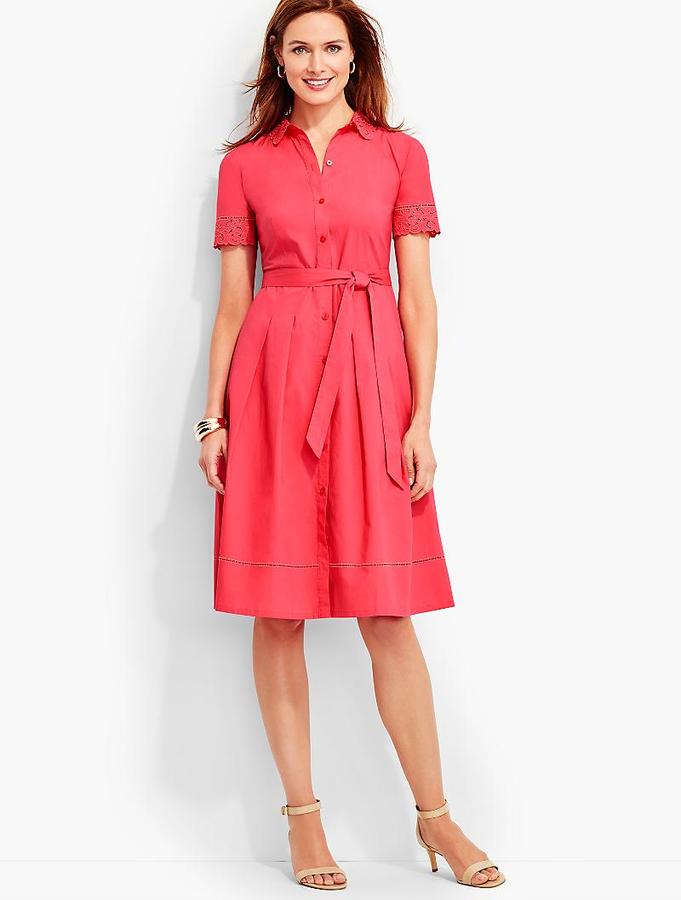 Paisley Print Shirtdress