Hey curvy girls all over the world,
I spent my Mother's Day weekend hanging out with the people I love the most. I had breakfast in bed and then me and my family hung out at the park. The weather was gorgeous on Mother's Day, so I went for a sleek and chic look that was made up of a fantastic blazer I got from Talbots. Ya'll know I love my stripes, so when I spotted Talbots Nautical Stripes Blazer, I had to snatch it up with the quickness. I completed my look with a pair of skinny jeans that I scored at Lane Bryant last year. They're absolutely one of the best fitting pair of jeans I've ever owned. I finished up the look with my go to red suede pumps from DVF and a blue tote from Marc Jacobs.
So, I know you guys are probably wondering, what makes this Talbots Nautical Stripes blazer so perfect, right? Well, for starters the quality is amazing. The fit is just right because the single button nips you in the waist, and the blazer is not overly stretchy, so you get a nice structured fit. The fabric blend makes the blazer a great transitional piece. It's heavy enough to wear in 60 degree weather with a scarf and its light enough to wear in warm temperatures ranging from 70-80 degrees.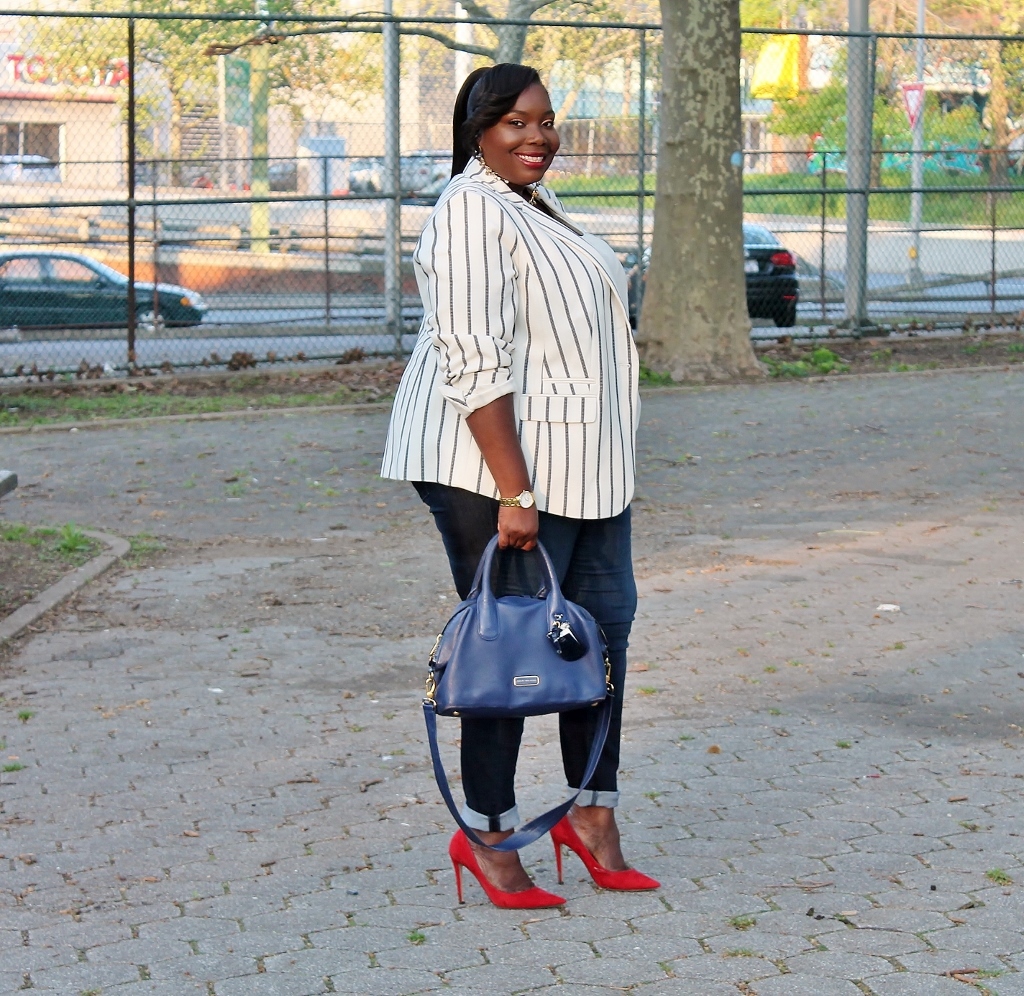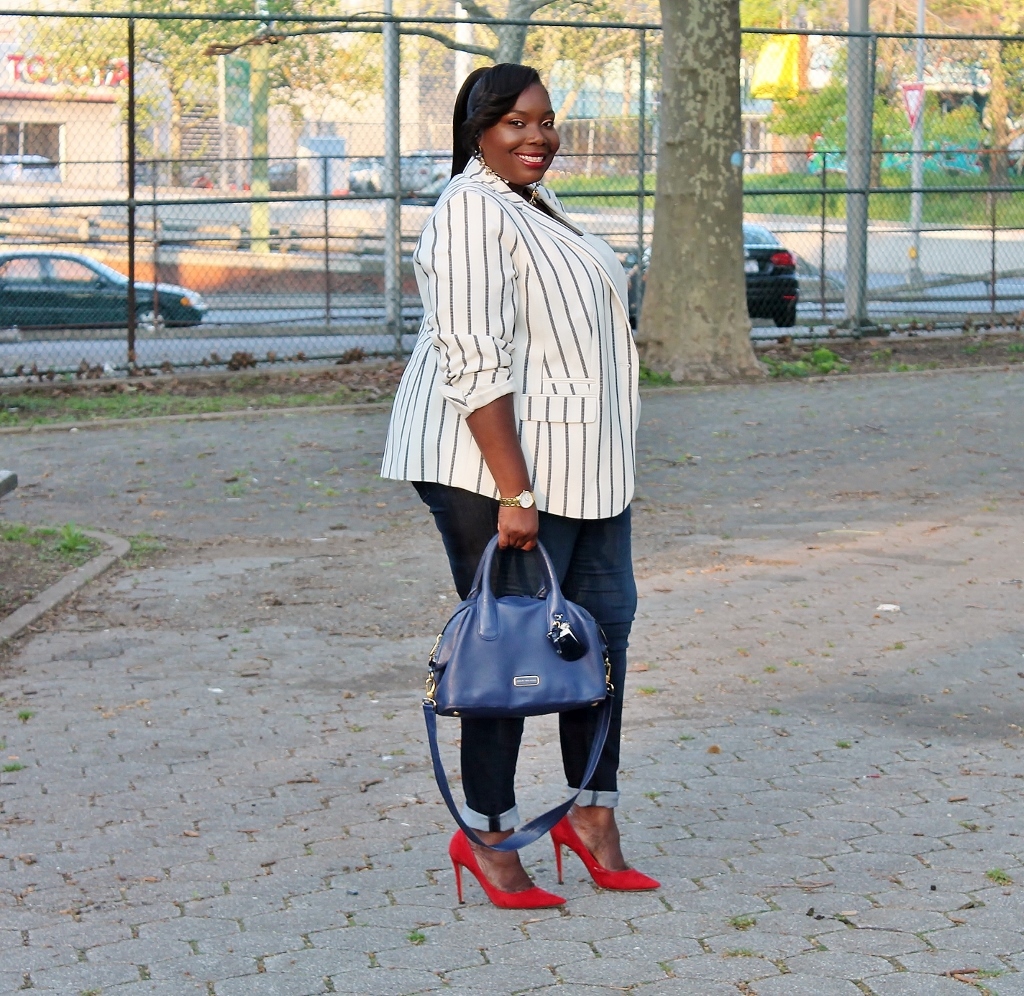 As for makeup, I created a golden highlighted look with Stila Cosmetics new Perfect Hue, Perfect Me palette, and on my lips, I am wearing Urban Decay's Gwen Stefani  lipstick in Plaid.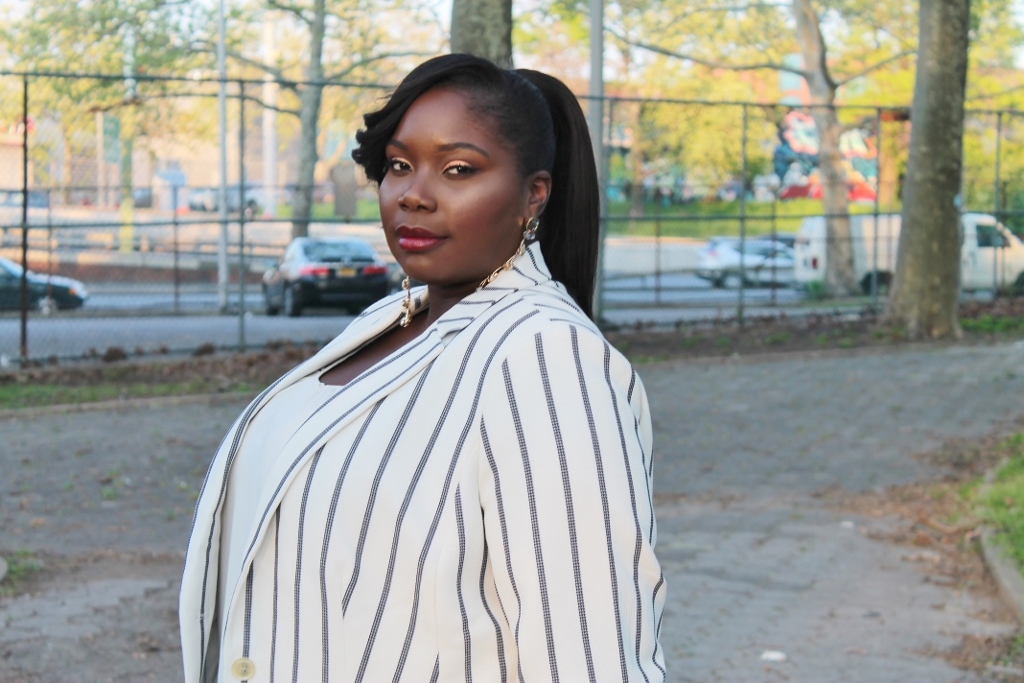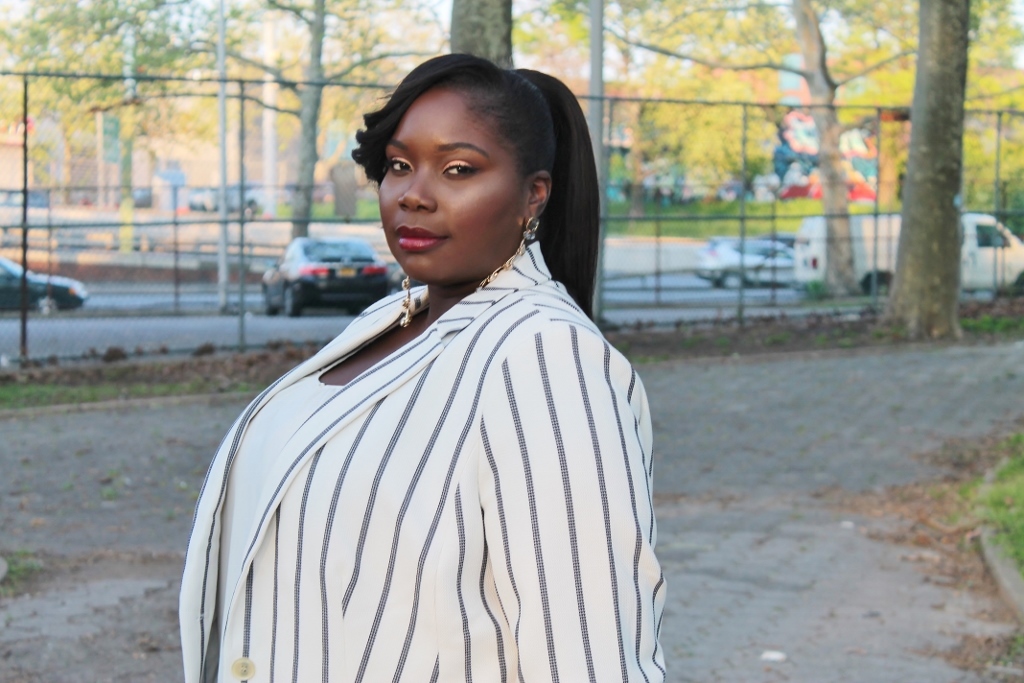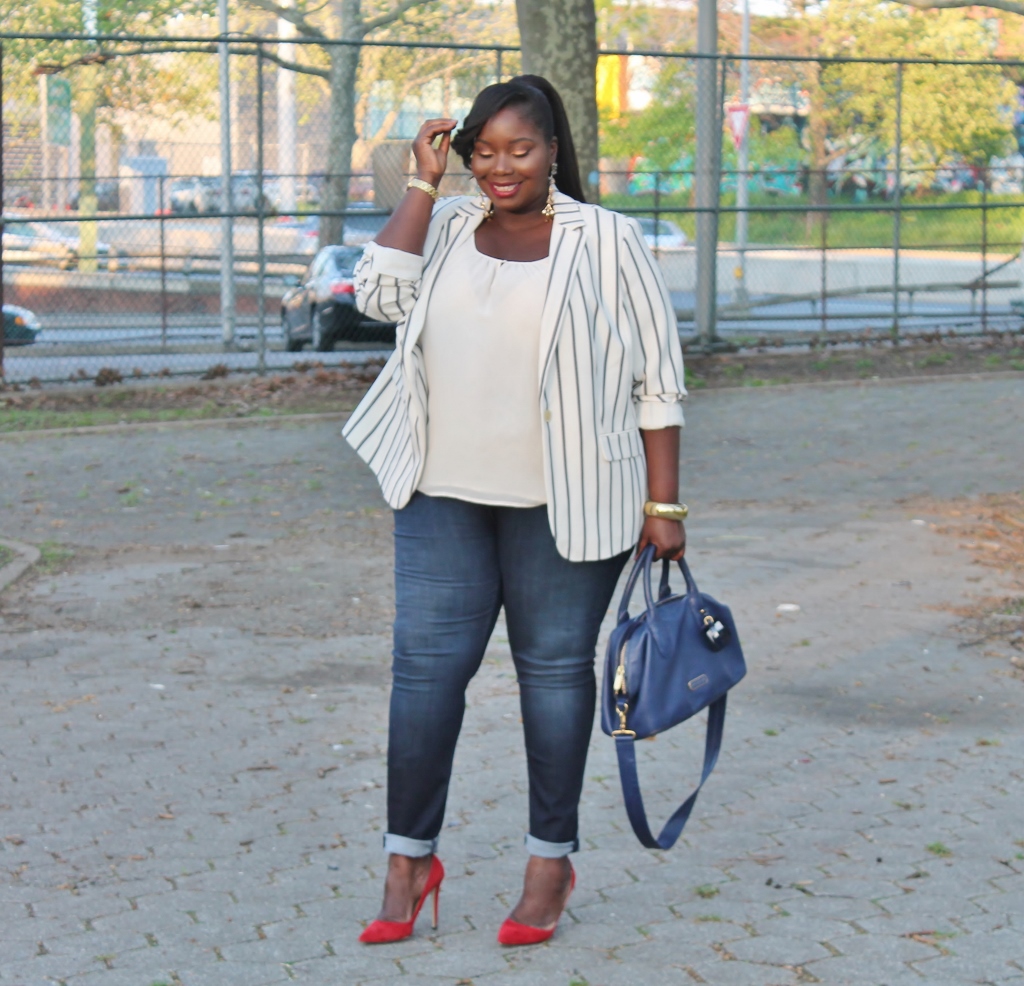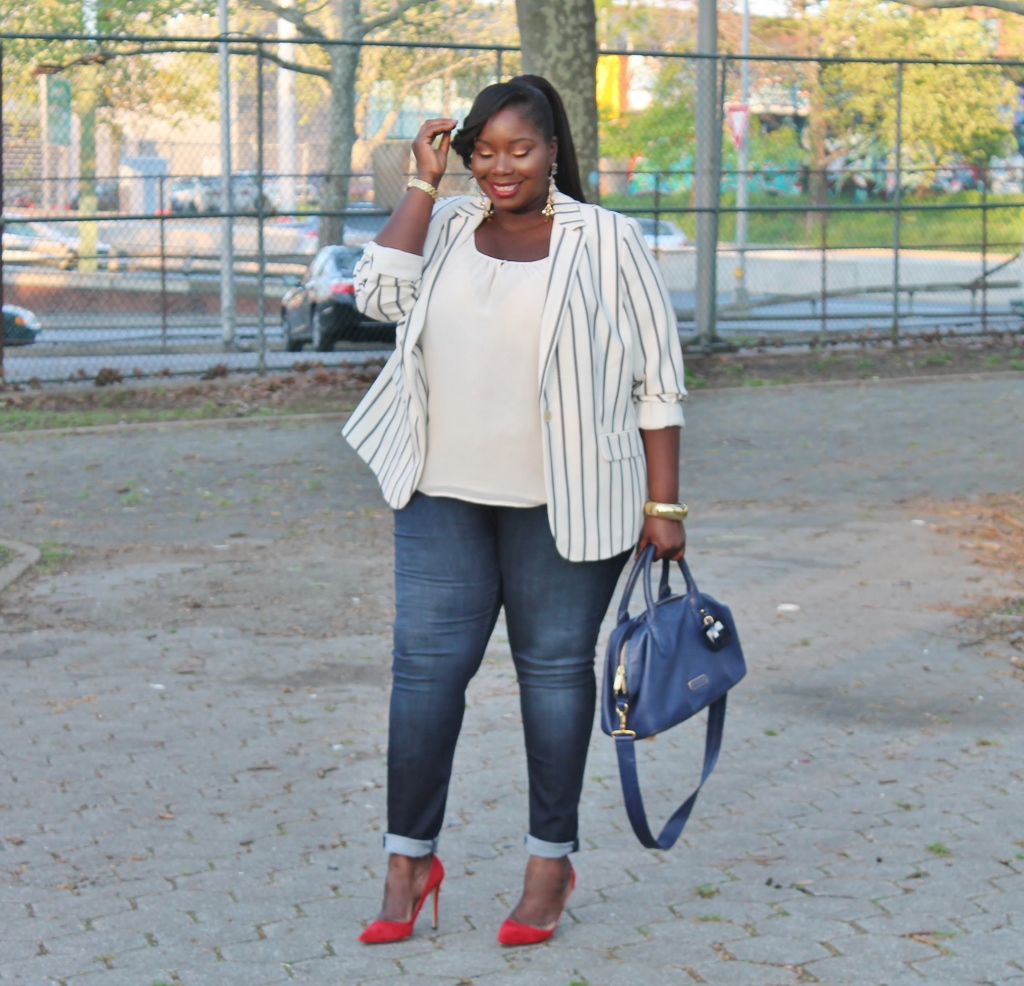 I hope all of you enjoyed your Mother's Day.