During the spring season I wear a lot of dresses. Whenever I go through my wardrobe I never have enough tops. So, this year my goal is to find some cute plus size tops that I can wear with jeans, skirts, and of course shorts.
New Spring Styles From Lane Bryant
After looking looking through my wardrobe, I realized that I need more colorful and printed plus size tops. One of the places that I find cute, casual, and sometimes dressy tops is from Lane Bryant. Recently, Lane Bryant released some new spring pieces on their site. I found a few tops and an excellent fitting pair of jeans.
One top that caught my eye was a tropical printed duster. It's the perfect layering pieces for the warmer months. This printed tie waist over piece has a drawstring waist and hit a bit above the knee. The green and white floral print is pretty enough for a daytime look. It can also be paired with a body con dress for a night out.
Since most of my activities are done during the day, I decided to get the top and rock it with jeans. To keep the look cute and simple, I added a white lace detail tank under it. The white tank is also from Lane Bryant and comes in an assortment of colors.
I love the jeans because they have a bit of fringe detail around the ankles. As well as distressing on the knee.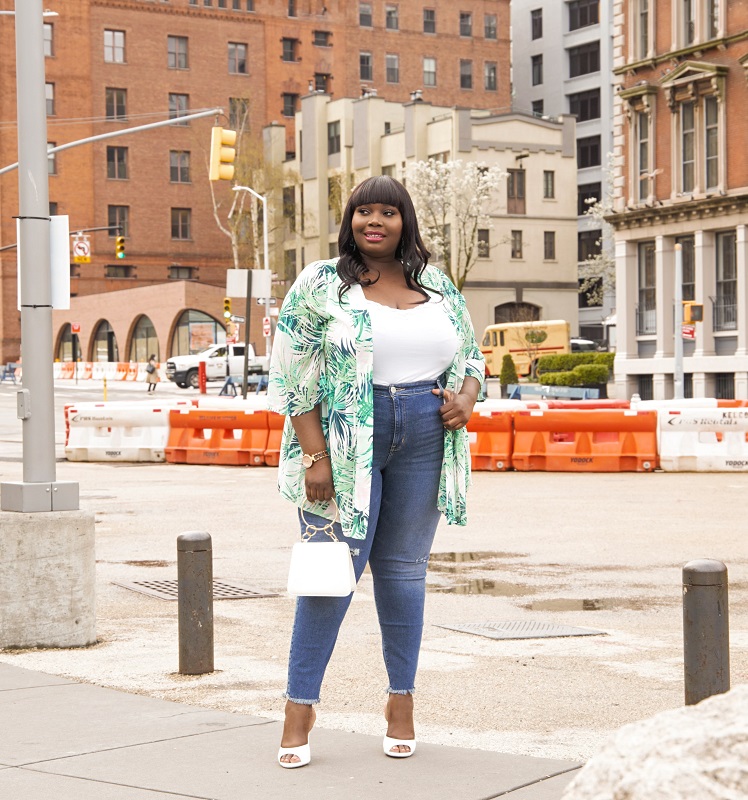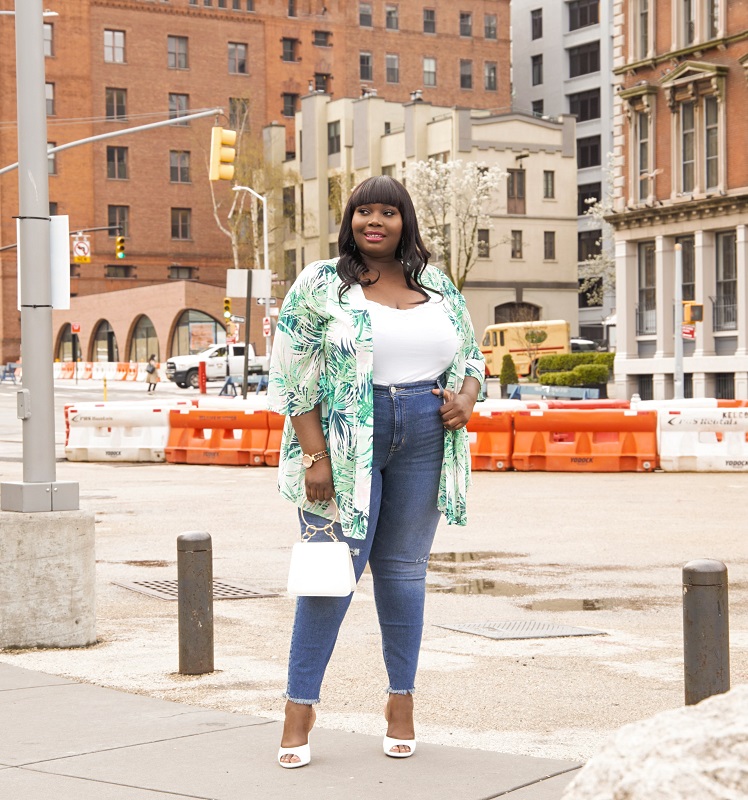 Lane Bryant has some of the best plus size jeans on the market and these are definitely going to be a go to for me this spring.
In addition to the top, I found a pair of green drop earrings that went perfect with the look.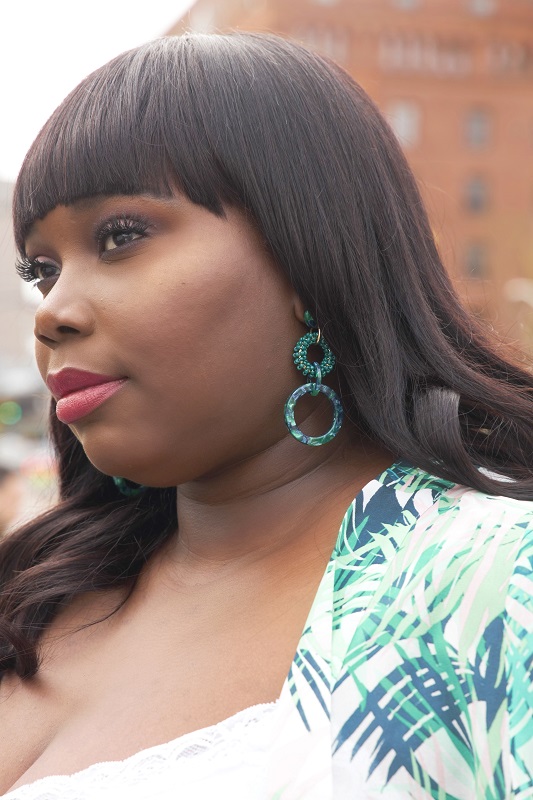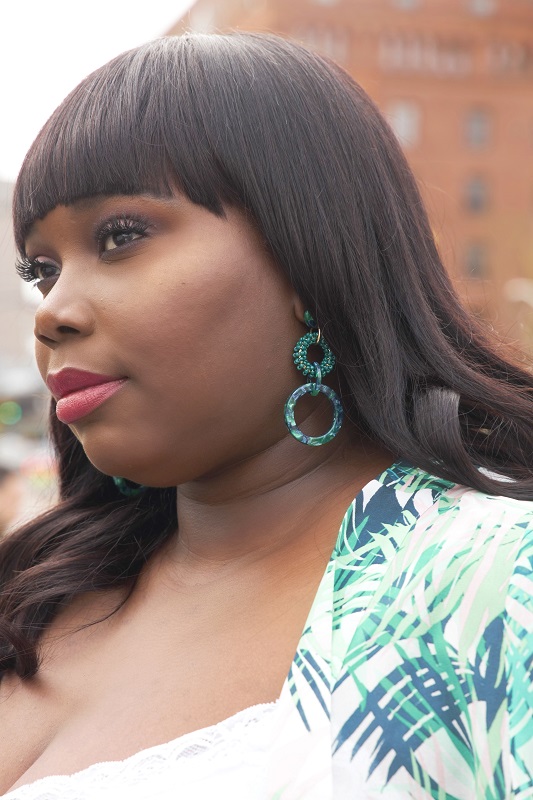 Lane Bryant Plus Size Spring Tops
Below are a few more spring plus size tops from Lane Bryant that I found to be cute and on trend.
This colorful striped cardigan is fun and would look great with a pair of denim bermuda shorts.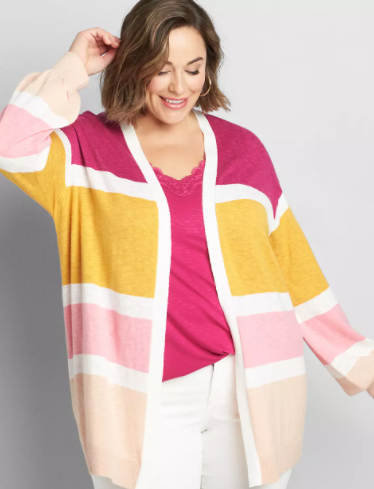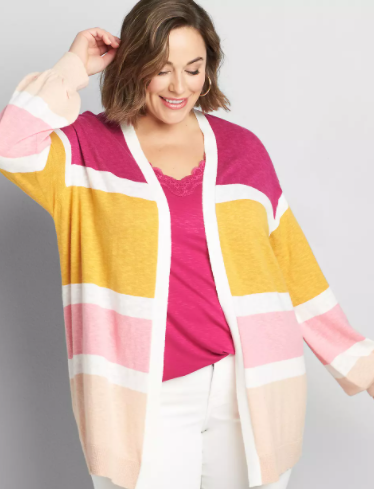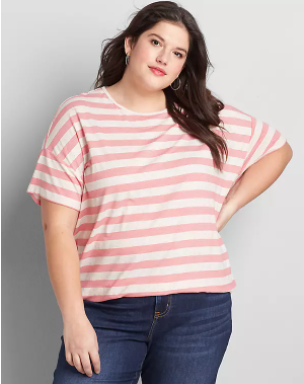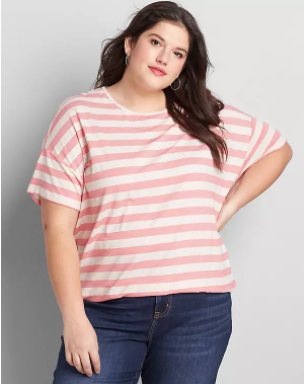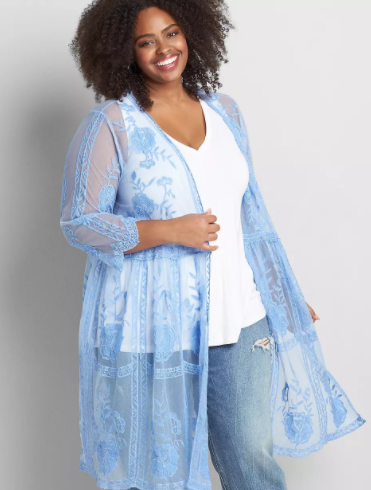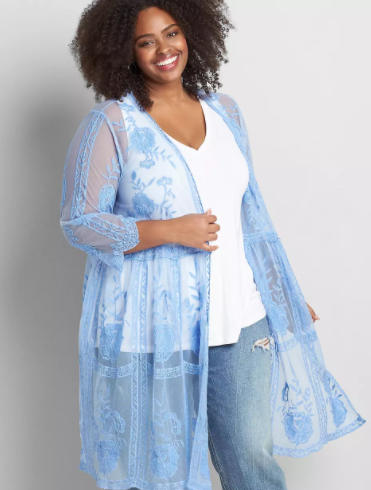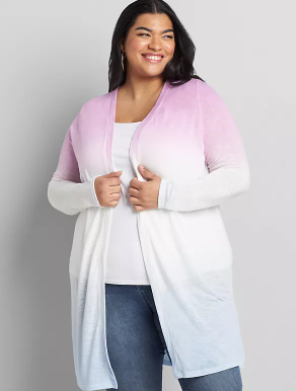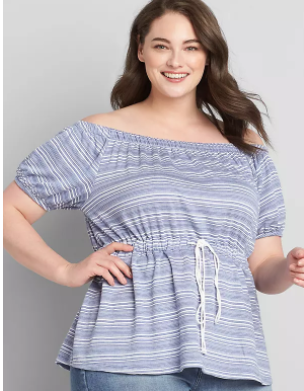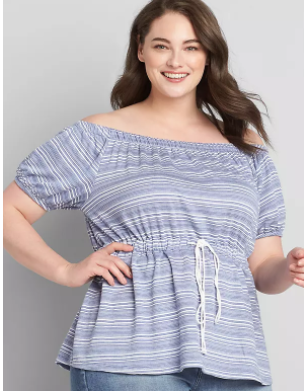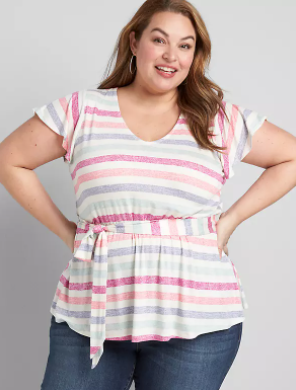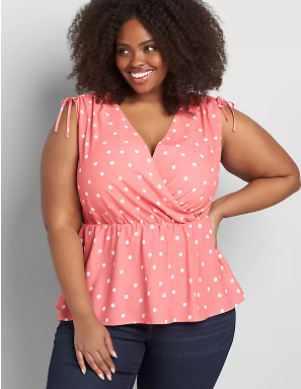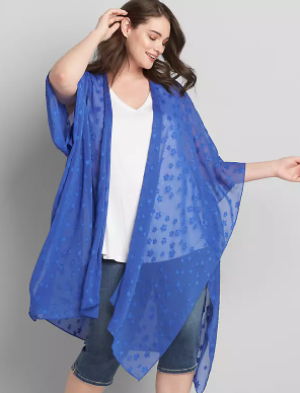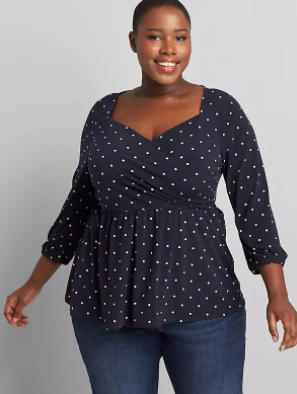 Checkout more spring styles from Lane Bryant
** This post was sponsored by Lane Bryant. All opinions are my own.