It will officially be winter in the next couple of weeks. If you live on the East Coast then you're already feeling the cold temperatures. This is the time to put away all sandals and no longer go bared leg. It is tights season. For years black, coffee, and white were the only options for plus size tights. Now, we have a myriad of printed and colored plus size tights to choose from and today, we are sharing the latest styles.
Anyone who knows me, knows that I hate having to wear tights. I'm a bared leg type of girl. However, if I don't want to freeze to death then I have to put on tights. Although I am not a fan, I have to admit I do like some of the printed and colored plus size tights. They really make your outfits look more interesting and fun.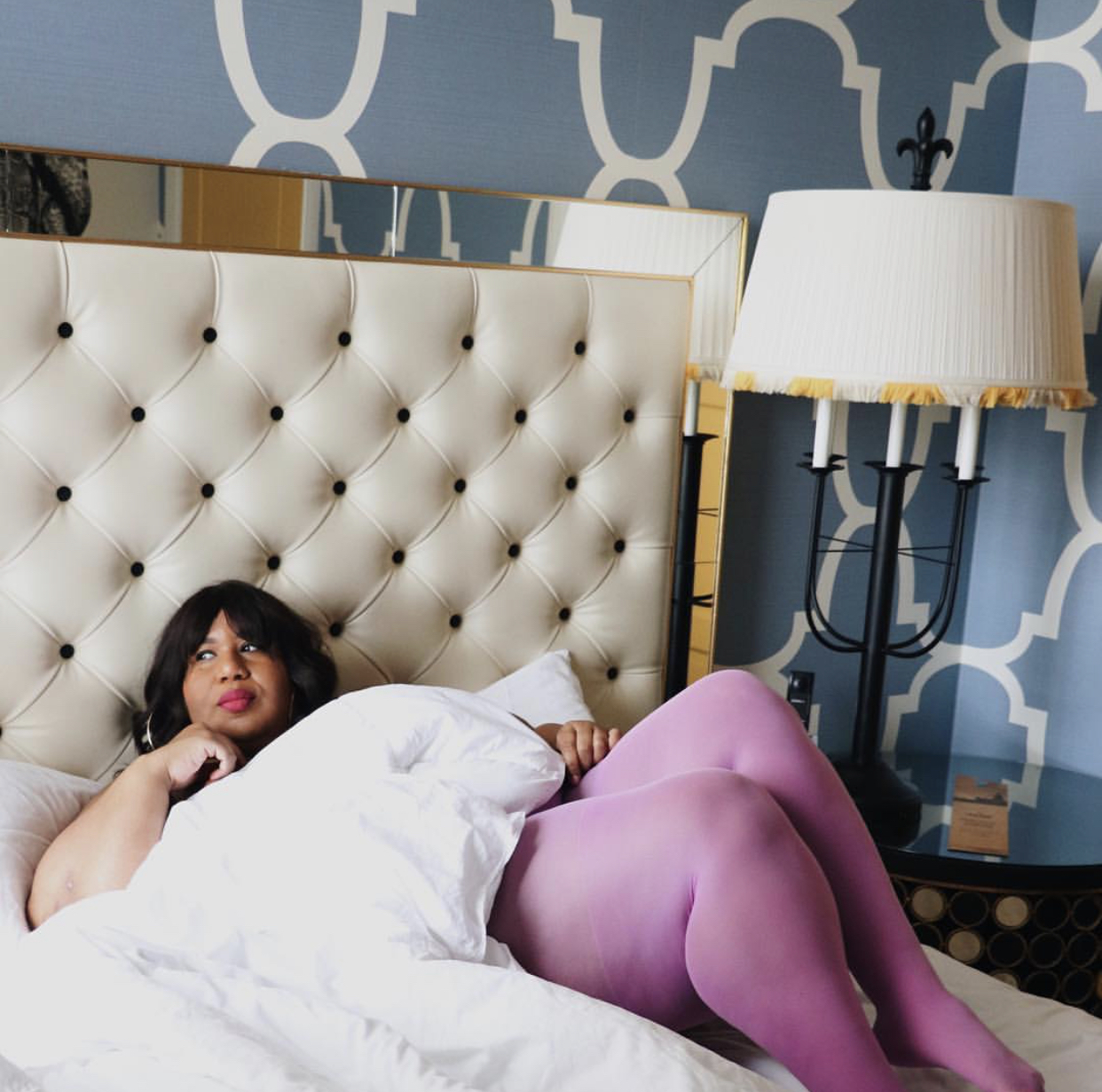 I've challenged myself this year to start incorporating more fun styles. Typically I buy black or jet black tights. Boring, I know. That's why I'm looking to step it up. There are a few styles that have caught my eye. I definitely want to try a pair of polka dot tights and I'm even going to try a colored pair. I'm thinking burgundy or grey.
To help you out and myself, I've rounded up a few stylish pairs of printed and colored plus size tights that come in a variety of plus sizes. I think they will really make your winter looks more interesting.
Check them out below.